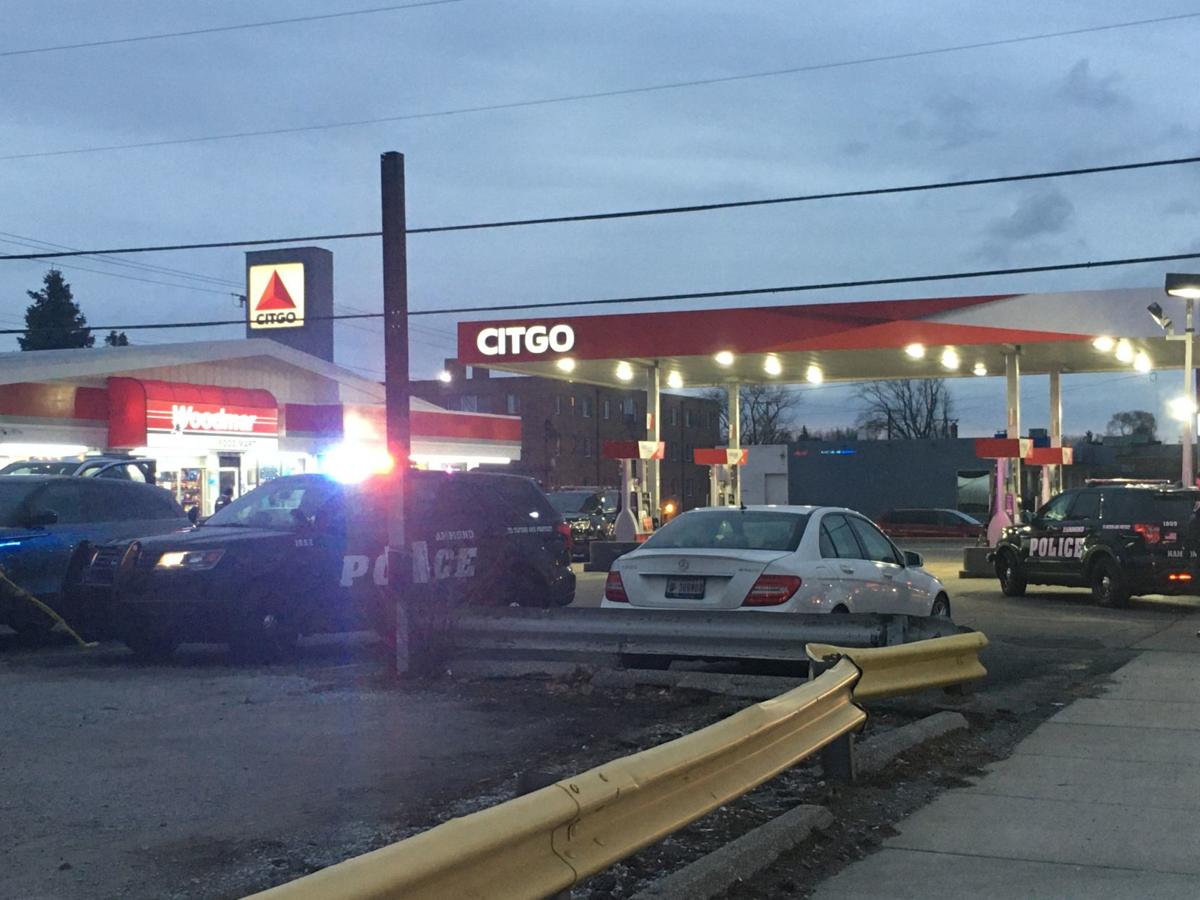 A gunshot rang out in the parking lot of a Hammond gas station Tuesday in a suspected domestic dispute.
A greater warning shot has been fired, over and over, in recent years regarding how our justice system responds to cases of violence against women.
In Tuesday's case, a 28-year-old Griffith woman was shot inside her vehicle while her child was present.
We can only hope the rest of our justice system responds as urgently to this matter as Hammond police, whose quick work led to the arrest of a suspect — a 28-year-old Griffith man — within an hour of the shooting.
Unfortunately, our Region has seen far too many examples — one as recently as last week — in which domestic violence cases against women have not brought the right gravity and urgency in response.
In another case unrelated to the Citgo gas station shooting, we saw the tragic consequences.
Sylvia Williams, 55, of Hammond, was gunned down in her own residence Jan. 30, fatally shot five times by her ex-boyfriend, Charles Goforth, 56, police and court records allege.
It wasn't the first time Goforth shot Williams at the very same residence, police said.
On Nov. 1, Williams survived after Goforth shot her six times at the same Hammond mobile home, police said.
Lake Criminal Court Magistrate Natalie Bokota allowed Goforth to go free on $8,000 cash bond shortly after the initial shooting.
It's a fact that should be unfathomable, given that Goforth was charged with attempted murder in the first shooting case.
In the first case, Goforth had threatened to kill Williams and then tried to make good on that promise, shooting her those several times in front of her 12-year-old granddaughter, court records allege.
Then, while free on bond, it would appear Goforth returned to finish the job, if what police and prosecutors allege is true. He now faces a charge of murder in Williams slaying.
Salient questions remain, including why Goforth was released when it was believed he already had threatened to kill and attempted to carry out that promise.
Why would our system even provide room for interpretation that such a suspect should be safely locked away until standing trial?
Now Williams is dead allegedly at the hands of a man who most would agree should not have been free to carry out an act he'd already shown a strong propensity for perpetrating.
There are so many other examples of both alleged and proven violence against women that should send a shudder down society's collective spine.
In the case of Tuesday's shooting of the woman in the parking lot of the Citgo gas station, we're still waiting for the police to release more information.
The suspect's identity was not available as of Wednesday afternoon, nor were any updates on the victim's condition.
Now we can only hope our justice system takes this case — and so many others like it — more seriously.
Lives and the salvation of our collective conscience depend upon it.
How many women must die or face serious violence before the lesson is learned?
Catch the latest in Opinion
Get opinion pieces, letters and editorials sent directly to your inbox weekly!