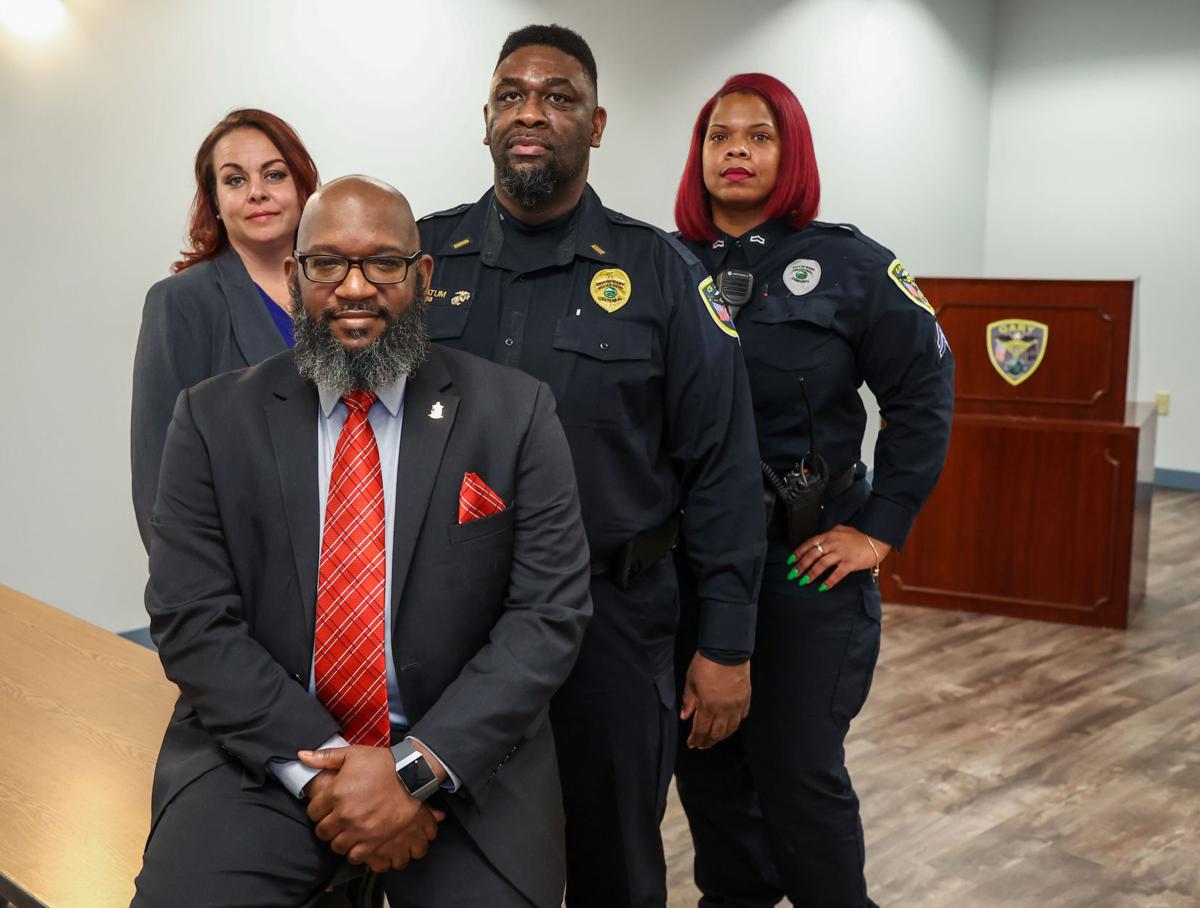 Police officers are often in the news for the wrong reasons. 
Four Gary police officers — Cmdr. Timothy Tatum, Lt. Derrick Cannon, Lt. Dawn Westerfield and Cpl. Tamara Hall are making news for doing things the right way and being an example for other officers and the community. 
All four officers were born and raised in the Gary area. And all four recently earned their degrees from Indiana University Northwest. 
Hall told The Times that receiving her diploma was a "great feeling."
Hall is doing for her 7-year-old son, what Hall's mother did for her. 
Hall, 34, is the same age as her mother was when she earned an IUN degree. 
That impacted Hall. And her accomplishments are sure to impact her son. Hall isn't content with the bachelor's in criminal justice she earned. She has plans of working toward her master's. 
Cannon said that police are caretakers. And as caretakers "it's better to get more information, more training and more education."
That's the sort of message that resonates with the community. Police officers putting in the work to be better at their jobs and better protect the community. 
"It's good to be a product of Gary," Cannon told The Times. "You kind of learn the culture. It's taken me a long way."
Cannon earned his bachelor's in management in 2017 and a master's in criminal justice this year. 
As for Westerfield, she decided to go back to school when her daughters were in high school. 
She also wanted to be an example for her children. 
"You have to push yourself," Westerfield told The Times. 
Westerfield earned her bachelor's degree in criminal justice, with a concentration in sociology, in December.
Tatum served as an active reservist with the U.S. Marines before going back to Gary and working a factory job before joining the department. 
A serious health issue got Tatum to return to school in 2015. He earned his bachelor's in criminal justice in 2019 and is now on track to earn his master's next year. 
All four officers took non-conventional paths to earn their degrees. They balanced work and family. They studied before and after work, showed up to class in uniform. 
None of this could stop them from their goal. That sort of perseverance given the high-stress nature of their jobs is a remarkable and admirable thing. 
All four cited a love of their community. Their commitment to Gary shows not only in their dedication to law enforcement but their willingness to learn and grow. 
Gary and The Region at-large are lucky to have these officers in our community.