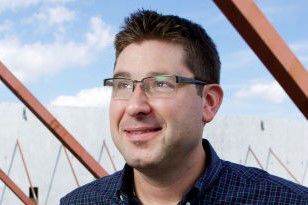 The unprecedented challenges to our economy due to the COVID-19 health crisis require the new federal stimulus funding available to our local communities to prioritize the creation of new jobs and lead to positive growth in our regional economy.
As business manager for the Northwestern Indiana Building and Construction Trades Council, our members and contractors understand the importance of federal investment dollars, and we are grateful that U.S. Rep. Frank J. Mrvan has led the fight to support the American Rescue Plan to bring much needed resources to our region and nation.
It is clear that COVID-19 has forced states and localities to make difficult choices, and that is why the American Rescue Plan law allows flexibility in the use of funds, including allowing funds to be used to address the negative economic impacts of COVID-19 and invest in infrastructure. Specifically, the law was designed to support the immediate pandemic response, bring back jobs and lay the groundwork for a strong and equitable recovery.
As our city, town, school districts, counties and local municipalities begin to plan their use of American Rescue Plan funding, it is critical for the strength of our economy and union workers to use these resources to invest in our infrastructure. While funding is also available to support public health and improve government services, we must take this opportunity to create new good-paying jobs and get our economy on the right track.
Under the American Rescue Plan, federal dollars can be used to invest in clean drinking water, wastewater and stormwater infrastructure, and expand access to broadband internet capabilities. For example, local municipalities can use funding to invest in an array of drinking water infrastructure projects, including building or upgrading facilities, distribution and storage systems, as well as managing stormwater or subsurface drainage water and securing publicly owned treatment works.
Solve infrastructure needs
Across Northwest Indiana there are a large number of stormwater management problems that cities, towns and counties have not been able to afford to work on until now. These federal funds can make solutions to these problems available now all across Northwest Indiana.
I would add that the guidance from the Biden administration also promotes the use of strong labor standards, including the use of Project Labor Agreements that offer wages at the area standard and include local, minority, woman and veteran hiring provisions.
Providing these types of investments will help provide untold benefits to ALL workers, including union members, and continue to attract additional private business investments and economic activity to the Region.
As the Region and nation begin to rebuild after this health pandemic, we need to ensure that we are investing in the future and receiving a return on the investment of our federal resources.
The residents of Northwest Indiana and the working men and women of the building trades will be watching to see that these funds are spent as intended to create jobs that help everyone across Northwest Indiana recover from this pandemic and aren't wasted on special interest groups.
Randy Palmateer is the business manager for the Northwestern Indiana Building & Construction Trades Council. The opinions are the writer's.