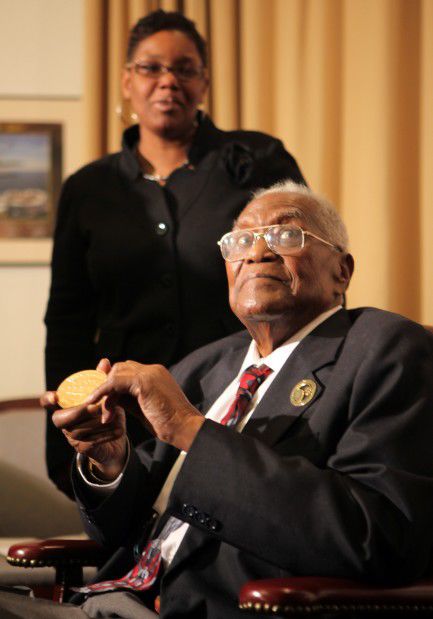 Gary native, Quentin P. Smith, who died in 2013, soared to new heights as the recipient of the nation's highest civilian award, the Congressional Gold Medal. The flags that flew high above the Adam Benjamin Jr. Veterans Outpatient Clinic in Crown Point paled in comparison to the high-spirited praises and accolades bestowed upon Tuskegee Airman Quentin P. Smith.
On that day in May 2007, U.S. Rep. Pete Visclosky facilitated this historic event by personally making the presentation for Smith's heroic acts as a member of a black military fighter pilots' group, known as the Tuskegee Airmen.
During World War II, the military was segregated and prohibited the black fighter pilots from training with their white counterparts.
The Tuskegee Airmen excelled and flew into history by their daring exploits under such adverse circumstances. They became legend in their prolific victories during aerial dogfights in the European Theater.
America and veterans of all wars and engagements salute and thank you!