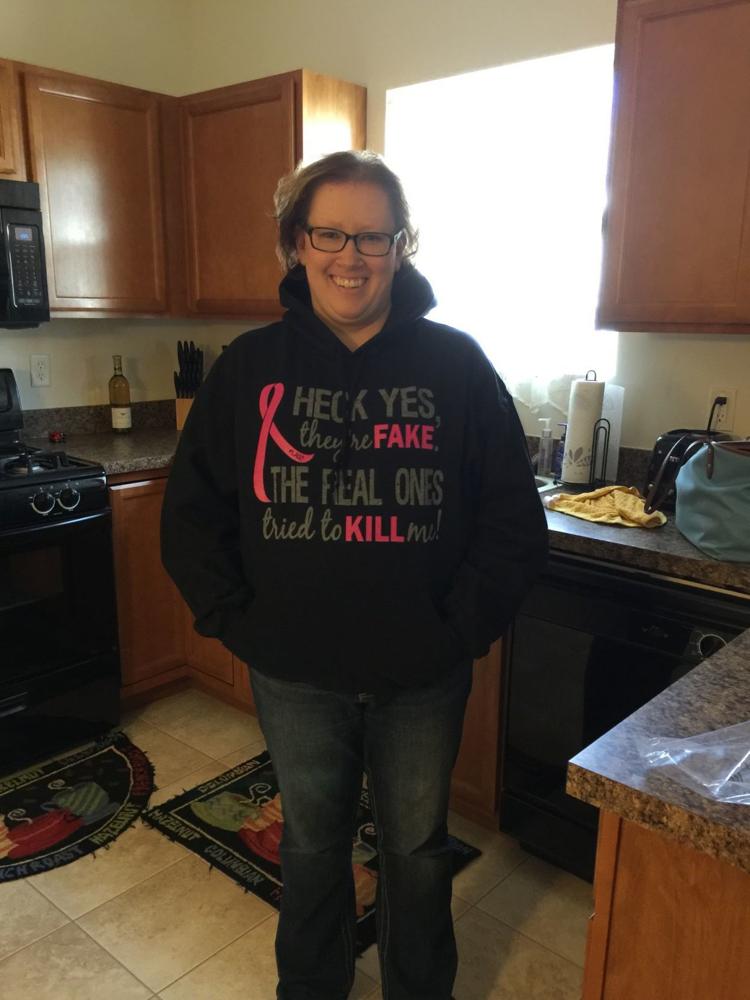 I started chemotherapy for breast cancer in 2014, on my 37th birthday.
I found a lump on my left breast, and since my mother was already a breast cancer survivor I got into the doctor right away. After a round of tests and a biopsy, the doctor confirmed that it was cancer.
After six rounds of chemo, I was scheduled for a lumpectomy. The day before my surgery, I got a call that the latest MRI showed something suspicious on the right side and they were cancelling my surgery.
They sent me for more tests to figure out what was on the right side. A regular mammogram and ultrasound didn't show anything unusual or alarming, so I was sent to a different hospital for an MRI biopsy.
Keep reading for FREE!
Enjoy more articles by signing up or logging in. No credit card required.
The day after this procedure, I got the news that the cancer was in both breasts. My doctors recommended a double mastectomy, which was done in June of 2015. I opted for reconstruction, and the reconstruction process began on the same day as the mastectomy. The final reconstruction surgery was done in October of 2015.
I decided at the beginning of the whole process that the journey was either going to be positive or hilarious. Since it was often hard to make it positive, friends and family helped me make it funny.
After we found out I was having the double mastectomy, my mom gave me money to buy a shirt that says, "Yes they're fake! My real ones tried to kill me." I still have that shirt, and I wear it as often as possible. I have been cancer-free for four years now.