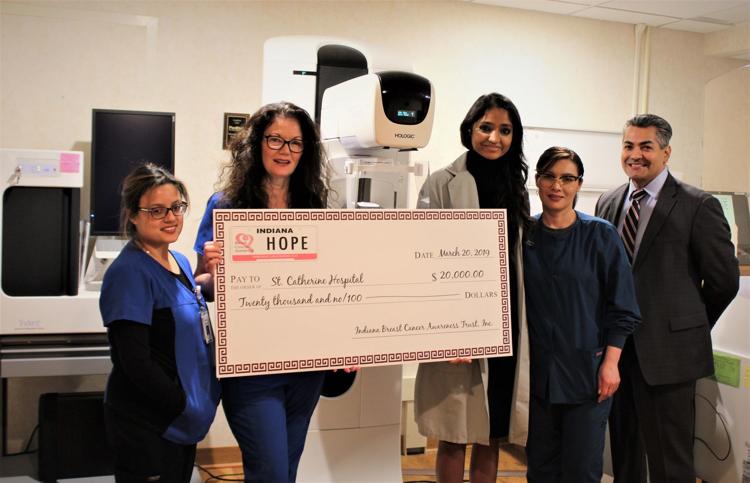 My name is Lori Equihua (pronounced E-key-wa). I am 52 and reside in Merrillville. On May 12, I became a three-year breast cancer survivor.
In March 2016, I made my annual mammogram appointment figuring this was a no-brainer. I'd go in, have the exam and wait for my annual letter from the breast care center saying, "See you next year. Your results are normal."
I never gave this "routine" exam a second thought until I received a phone call from the center asking me to come back for a repeat mamo. At that time, I figured that maybe my film was a blur or that the X-ray tech had me positioned incorrectly and that this was the reason for the repeat. So again, I went in for the second exam — no big deal.
April 1, 2016, was the day my life changed forever. (Ironically, this was no April Fool's joke). I was diagnosed with stage 1 breast cancer in my right breast. To say the least, this was a curveball I never saw coming. I felt fine. It couldn't be true. I was absolutely too busy to be sick. My youngest son was graduating high school in June, I had a graduation party to plan, invitations to mail and a trip to New York in September.
I didn't have time for this. After the initial shock of being told I need to see an oncologist, schedule surgery and possibly have more tests performed, I broke down and cried with my then-husband and son, as we couldn't believe what were hearing. It was that day, and that day only that I allowed myself to feel any self-pity. My motto was that I was going to kick this bitch to the curb, and live the rest of my life.
It's funny how the power of mind over matter works. I can honestly say that I never once felt afraid, and as I look back I always had a sense of calm within me. I credit this to the "big man upstairs," my Lord.
On May 12, 2016, I had a lumpectomy to my right breast and four lymph nodes removed. I endured 28 rounds of radiation therapy. I AM A SURVIVOR!!! I am a survivor not only because of my wonderful doctor and her team but for the constant support I received from my sons and mother, friends and co-workers. I continued to work through my treatment which helped me heal mentally. I saw my son graduate. We celebrated at his party, then he and I and my mother had a wonderful vacation in New York that fall.
Although my body will never be the same, cancer has not put a stop to way I live my life. I am grateful and excited to see my oldest son become engaged. I am dating a wonderful man and have become a "surrogate" grandmother to his grandchildren. Most importantly, I am pursuing my lifelong dream of becoming a flight attendant with Southwest Airlines.
Lori Equihua, Merrillville