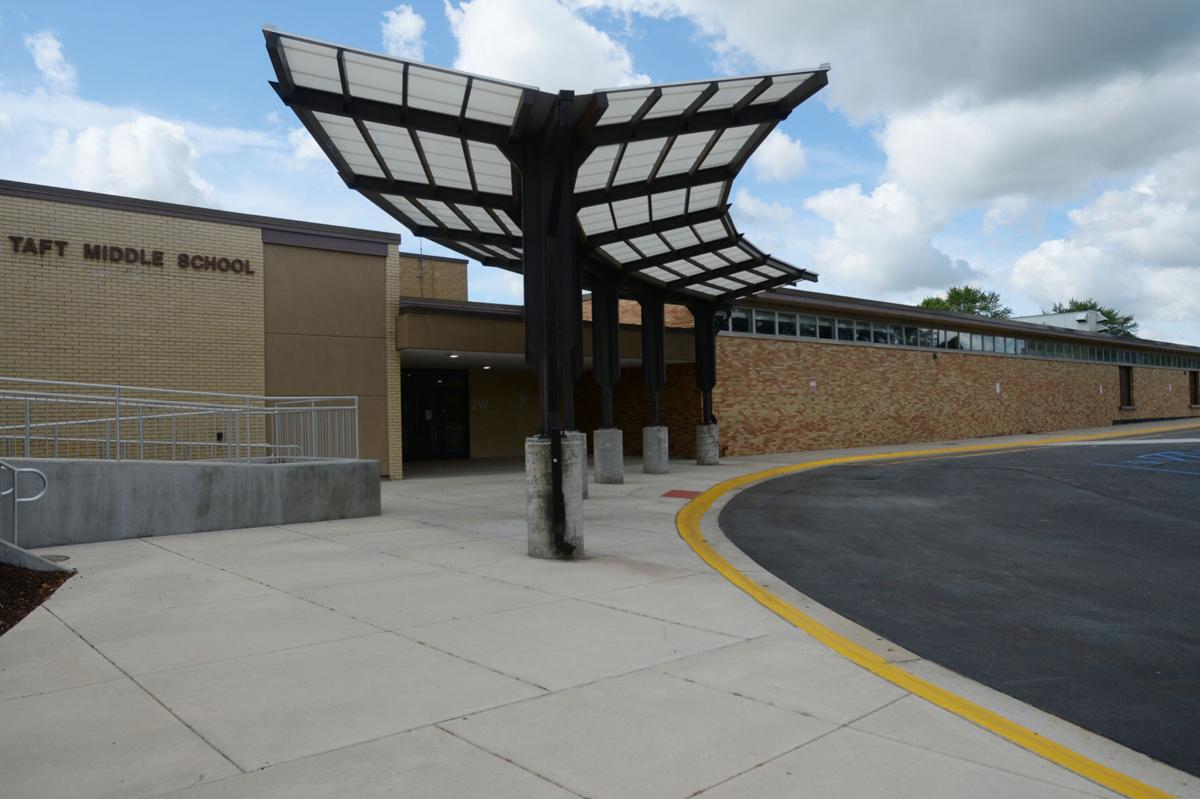 The Crown Point Community School Corp. did the right thing Tuesday when it changed its policy on masks. 
Prior to Tuesday, masks were optional. Starting on Wednesday, masks became required for all students and building personnel. 
Since the start of the school year in August, nearly 900 teachers and students have been placed in quarantine in Crown Point. 
And by the feedback provided to The Times by parents and students, most students had been opting to attend without masks, including in lower grades in which younger students are not yet eligible for vaccination.
Having large numbers of teachers and students out at any one time is a major disruption. 
As the Times' education reporter AnneMarie Hilton noted in her story this week on the policy change, "Requiring masks also means the school corporation can follow different quarantine guidelines that could help bring kids back to school sooner."
Doing what's best for students' health and education seems like a best practice for all school corporations. 
Crown Point's move should serve as a clarion call to other school corporations that haven't yet adopted mask requirements in the midst of a pandemic resurgence. 
It's beyond time to act in the best interest of our children. 
This isn't about allowing a vocal minority upset about the pandemic, vaccines and masks to hijack school board meetings as we've seen across the country. 
This isn't about politics. The virus doesn't care about one's political leanings or worldview. It holds no prejudice against Democrats, Republicans, Independents or the apolitical. 
COVID-19 is ravaging the unvaccinated. There were more than 157,000 cases Tuesday in the U.S. The overwhelming majority of serious cases are with those who are unvaccinated. 
In Indiana, the state reported 5,500 new cases in schools Monday.  
That number likely will grow unless children 12 and over get vaccinated and we adhere to safety measures like masks to mitigate the spread. Many of us also eagerly await the ability to vaccinate younger children, pending the approval of health officials.
Unfortunately, the vaccination message may never get through to a vocal minority, which sees such measures as punitive or anti-freedom. 
This is evidenced in the letter Crown Point Community School Corp. sent out to families announcing the mask policy change. 
"Some of you will welcome this change, while others will not," the letter stated. "The board and administration continue to receive and listen to feedback from all sides of this conversation. I ask that our community continues to work together to keep our students in the classroom."
For Crown Point and every other school district in the Region, Indiana and beyond: Listen to the experts and reject misinformation.
Have the courage to realize not all issues have two equal and opposite sides. Have the conviction to not kowtow to the fringes. 
People are confused and fearful. That's understandable. This pandemic has not only done a great deal of physical damage, but it's scarred many emotionally and had a profound impact on our collective mental health. 
Any decisions going forward must be led by science and the numbers.