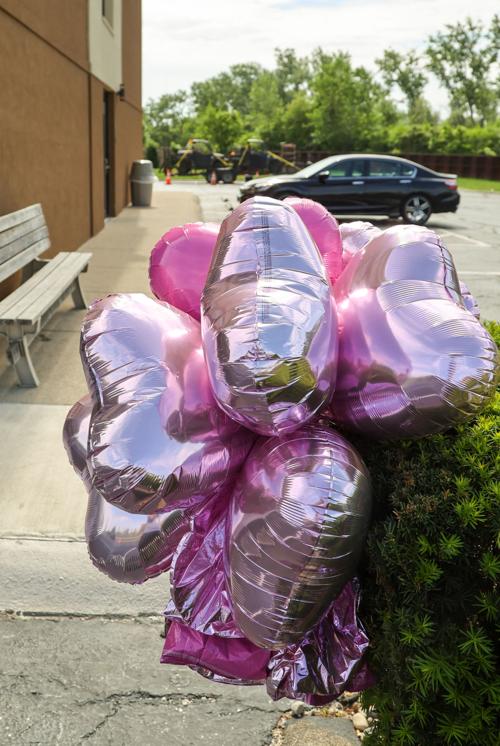 The discovery of Kyrin Carter's body in the Little Calumet River late Monday night was a gut punch, a tragic conclusion to a more than weeklong search.
Volunteers, along with police and first responders, combed the river day and night searching for the 12-year-old boy from Kansas City, Missouri. 
It's nearly impossible to find any meaning in such a profound loss. But maybe there can be some small solace in the fact the Region showed its humanity and better nature by coming together for Kyrin.
Kyrin was at a hotel near the Little Calumet River while in town with family to visit relatives. He wandered away during an engagement party at the hotel May 15.
Surveillance footage showed Kyrin, with a light blue shirt, dark blue shorts and bare feet, walking away from the hotel. 
His mother, Danielle Duckworth, said he always was drawn to the water. 
Our hearts go out to Kyrin's family.
The Region hoped and prayed police, first responders and community volunteers would find Kyrin and reunite him with his family. 
That unfortunately didn't happen.
It was a Hobart man, Eric Smith, who found Kyrin's body in the river. Smith had gone out Monday afternoon in his kayak, taking lap after lap up and down the river. On his final pass before it got dark, he found Kyrin. 
"It was happiness that I found him — that I could give the family closure — but then ... spotting his body ... it hit me hard. I wasn't ready for it. But that's what I came here to do," Smith said.
It's hard to fathom such a loss. A tragedy that took place in the blink of an eye. 
Let us hope, however, in our grief, we keep Kyrin's spirit close to our hearts.
The search for a little boy with an angelic face and kind eyes helped bring this community together.
In the absolute worst of times, it brought out the best of the Region. 
Volunteers from all corners of Lake County and beyond flocked to the shores of the Little Calumet River. 
They weren't divided by their differences. 
They didn't bicker or squabble over petty matters.
They were united in the hope of finding Kyrin. 
Hammond police Lt. Steven Kellogg told The Times last week that he received numerous calls from parents of autistic children. Kyrin was autistic, and those parents told Kellogg they wanted to help. 
They knew this community would come together for them and wanted to extend that effort to Kyrin and his family. 
There will be many tears in the coming days and beyond as we mourn Kyrin and grieve for his family and friends. 
Let us keep them all close to our hearts.
Let us carry the memory of Kyrin going forward but also never forget that we came together. 
We must remember the ties that bind us — family and community — and shed the things that divide us. 
ICYMI: Here are the most-read stories from the past week
The most-read stories during the past week.