Four Seasons Chimney Sweeps
Serving NW Indiana
Hobart
,
IN
46342
Last Updated: May 10, 2017
About Four Seasons Chimney Sweeps


Four Seasons Chimney Sweeps has proudly served the community since 1992. Family owned and operated by Doug Keith, who has 21 years of professional chimney experience and expertise, Four Seasons Chimney Sweeps is a licensed, bonded, and insured business that services customers within a 25-mile radius of Hobart.

Although we specialize in Class A chimney installation, we also provide the following services:

* Chimney Cleaning
* Chimney Sweeping
* Chimney Building
* Chimney Rebuilding
* Chimney Liners
* Stainless Steel Chase Covers And Tops
* Chimney Caps And Dampers
* Chimney Inspections
* Dryer Vent Cleaning
* Chimney Sealing
* Waterproofing
* Firebox Repair
* Tuckpointing
* Masonry Repair

For more information, call our friendly receptionist, Karen Keith, who is Doug's wife. Our main number is 219-942-6643. You also can contact us toll free at 888-515-8262 or email us at fscsweeps92@hotmail.com.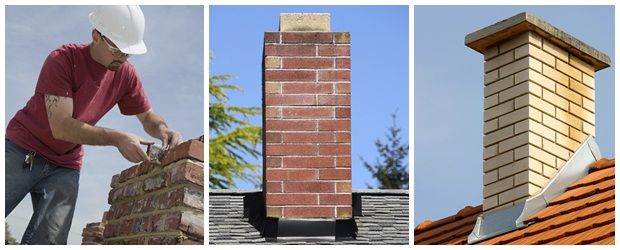 "Husband-and-wife team focuses on chimney, dryer vent safety"
► READ ARTICLE


Accepts:

Cash

Check

MasterCard

Visa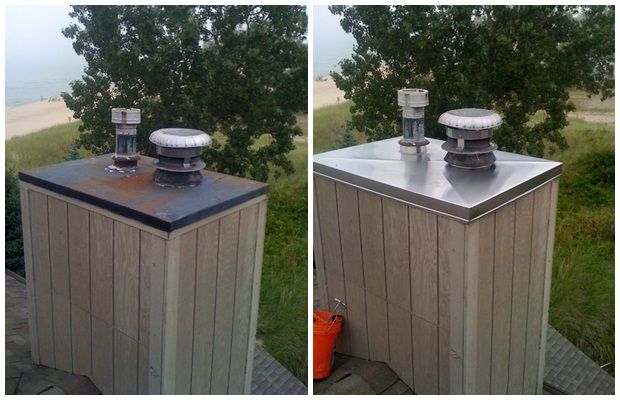 Call Four Seasons Chimney Sweeps today at 219-942-6643. We specialize in Class A chimney installation, but we also provide tuckpointing and ma…
Contact Four Seasons Chimney Sweeps today at 219-942-6643. We can help you with chimney sweeping, chimney cleaning, chimney building, chimney …
Call Four Seasons Chimney Sweeps today at 219-942-6643. We can help you with waterproofing problems, as well as firebox repair and stainless s…
Call Four Seasons Chimney Sweeps today at 219-942-6643. We provide vent and dryer vent cleaning services, to help maximize the effectiveness o…
Four Seasons Chimney Sweeps has proudly served the community since 1992. Family owned and operated by Doug Keith, who has 21 years of professi…
Four Seasons Chimney Sweeps has proudly served the community since 1992. Family owned and operated by Doug Keith, who has 21 years of professi…
The mortar in you chimney, between the bricks is called the mortar joints. Sometimes, when age or weather happens the mortar gets rotten and c…
Four Seasons Chimney Sweeps has proudly served the community since 1992. Family owned and operated by Doug Keith, who has 21 years of professi…