Weddings by Rev. Doug Klukken - NWI Wedding Officiant
Your Wedding, Your Style
701 East Clark Street
Crown Point
,
IN
46307
Last Updated: February 9, 2017
| | |
| --- | --- |
| Sunday | By Appt. Only |
| Monday | By Appt. Only |
| Tuesday | By Appt. Only |
| Wednesday | Closed |
| Thursday | By Appt. Only |
| Friday | By Appt. Only |
| Saturday | By Appt. Only |
About Weddings by Rev. Doug Klukken - NWI Wedding Officiant
Welcome to Weddings By Rev. Doug Klukken!
Large or small, traditional or unconventional, spiritual, religious, or secular - we will give you the wedding ceremony that will be remembered always. With the experience and connections that come from officiating at so many beautiful NWI wedding venues, we've got the tools to help you design a ceremony that matches your venue and your dreams. On the day of your wedding, Rev Doug will guide and direct you through your ceremony to ensure that you are comfortable and never feel out of place. Rev Doug has performed more than 2,000 ceremonies since his ordination in 1984, so you can rest assured that his expertise will shine through in your ceremony. Our past clients love us so much that we have earned national recognition as one of the best vendors in the wedding industry!
Originally ordained a Roman Catholic Priest, Rev Doug has also presided as an interim Presbyterian pastor, and currently presides over both an Interfaith and a former-Lutheran community. With his well-rounded background, it doesn't matter what you're looking for in a ceremony, whether it's something religious, spiritual, or secular, we've got you covered.
When you combine your unique vision for your ceremony with Rev Doug's 30 + years of real ministry experience, the result is a ceremony that no one will ever forget.
Visit us at www.yourwayweddingday.com
To learn more about our church visit us at www.thefreespiritchurch.org
Services
---
♦ On Site Wedding
♦ Church
♦ Chapel
♦ Planning Session
♦ Rehearsals
♦ Premarital Counseling
♦ Marriage Counseling
♦ Custom Wedding Ceremony
♦ Ordained Minister
♦ Catholic Sacramental Ceremony & Interfaith
♦ Catholic Wedding Services - Location of your choice! Indoor or Outdoor!
♦ Catholic Priest

Testimonials
---
"Reverend Doug Klukken provided us the best wedding ceremony we could've hoped for. I have a very Catholic family, and my spouse's family is not particularly religious. Doug put together a beautiful outdoor ceremony that was respectful of both of our family's backgrounds. All the guests had nothing but wonderful things to say about the ceremony. He met with us beforehand and personalized our ceremony with us. When he was officiating, he talked about us and to our guests like we were all friends. He was available at any time the days leading up to the ceremony if we had any concerns or changes to make. He was prompt, professional, and highly personable. We are so happy that we chose him to officiate our wedding. It was just perfect."
-Jon
"Rev Klukken was amazing at our wedding ceremony! He is SO personable and really a lot of fun! He had a special quality about him that made the ceremony SO enjoyable for us and our guests as well. The way he talked about us made it seem like he had known us for years!! We would recommend him to anyone getting married! Of all the people we hired for our special day, he was by far our favorite. It's been almost 2 1/2 years since we got married and we (and guests) are still talking about him. There aren't even enough ways to express how thankful we are for having him do our ceremony."
-Lindsay
"We highly recommend Rev. Doug Klukken. Everyone at his office was very nice and helpful. His planning meeting was great. My son who was with us still talks about him. We had a great experience. Our wedding ceremony was very personalized just for us. He had everyone laughing, smiling and crying. All our guests commented on how great he was and how perfect it all was. Your way wedding day is just what it says. It's all about you and your day and exactly how you want it. And if you don't know how you want it they have all kinds of ideas from experience to help you decide through every detail. We can't recommend him enough. Our wedding was perfect!"
-Angie
"Rev. Doug Klukken was a joy to have officiate our wedding. Not only was he professional , but he made us feel very comfortable from our first meeting. He took in all our wants and also contributed many thoughts and ideas to give us one of the most memorable and unique weddings anyone has seen. We had many guests remark about how wonderfully done the ceremony was. We would recommend him to anyone we know that he will do a reliable and fantastic service."
-Joe
"I cannot say enough good things about Rev Doug, Alexandria, and The Free Spirit Church. They made our wedding day so beautiful, fun and relaxing. They handled everything, provided us with direction and made the entire ceremony such a wonderful memory. Alexandria is extremely helpful, responsive and an amazing help with planning and Rev Doug just made the ceremony such a blast that I am still receiving compliments on how much fun our ceremony was. I could not ask for a better team to assist with our wedding."
-Lindsay
"Rev. Klukken did a phenomenal job. I had a lot of fun, and "at wedding ceremony." I can think of all the ceremonies I sit there and just think I can't wait for the reception, but he went out of his way to get to know me and my wife Lara. W e had a great time and I cannot believe how many people have said that it was the best ceremony they have ever been to. Rev. Klukken meshed with our personalities so well. Even down to his appreciation for the wedding march song "Sweet Child of Mine" by Guns and Roses. I recommend Rev. Klukken to anyone looking to have a genuine and unique ceremony that will be remembered forever. Glad to have him as an important part of our big day."
-Justin
"Rev. Klukken was amazing. He married us July 20th. From the very first meeting with Rev. Klukken, I knew that he was a perfect match for my husband and I. By nature I'm a worrier and he set my mind at ease. He walked us through every step a nd incorporated everything we desired in the ceremony. At the ceremony he was even better. I was so nervous but he calmed my nerves. His lightheartedness added a warmth and genuine quality to the ceremony. SEVERAL people came up to us after and said it was the most beautiful and heartfelt ceremony they have ever been to. I especially loved the fact that he stands out in the audience and does the ceremony from the aisle. That way the bride and groom are looking out towards their family and friends. All the other wedding I've been to have the bride and groom's back towards the audience. Rev. Klukken's way was much better. Our friends and family got to see the emotion on our faces at every turn. I recommend Rev. Klukken whole heartedly. "
-Lara

"Reverend Klukken did an absolutely amazing job at our ceremony. He reassured that everything would go smoothly and it certainly did. One less stress to worry about on our wedding day! I loved how he made our wedding so personal by getting i nto the names of family members and really concentrating on both of our backgrounds and what led us to each other. If you want someone that's very professional & trustworthy I would highly recommend Reverend Klukken. I heard from numerous guests how well he did at our ceremony and how touching it was. His experience definately shows, awesome job!!!! "
-Ashley
Accepts:

Cash

Check

MasterCard

PayPal

Visa
Weddings by Rev. Doug Klukken can customize your wedding ceremony for your dream location at any NWI venue or our gorgeous chapel
We won the WeddingWire Couples' Choice Award for 2014, 2015, and 2016: Click here to view our profile
Our cozy chapel is open to people of all faith backgrounds and beliefs for beautiful customized ceremonies.
Your ceremony can be religious, Non-Denominational, or Secular
Contact Weddings by Rev. Doug Klukken at (219) 663-3900
Services provided:
Wedding officiant, minister, priest
Wedding at our chapel, your venue, park or home
Non-Denominational
Unconventional
Wedding Planning
Premarital Counseling
Justice of the Peace
Renew Wedding Vows
Baptism
Elopements
Please submit any questions regarding our services to our wedding coordinator, Alexandria, by clicking here.
Don't forget to "LIKE" us on FACEBOOK!
Weddings By Rev. Doug Klukken
701 East Clark Street, Crown Point, IN 46307
(219) 663-3900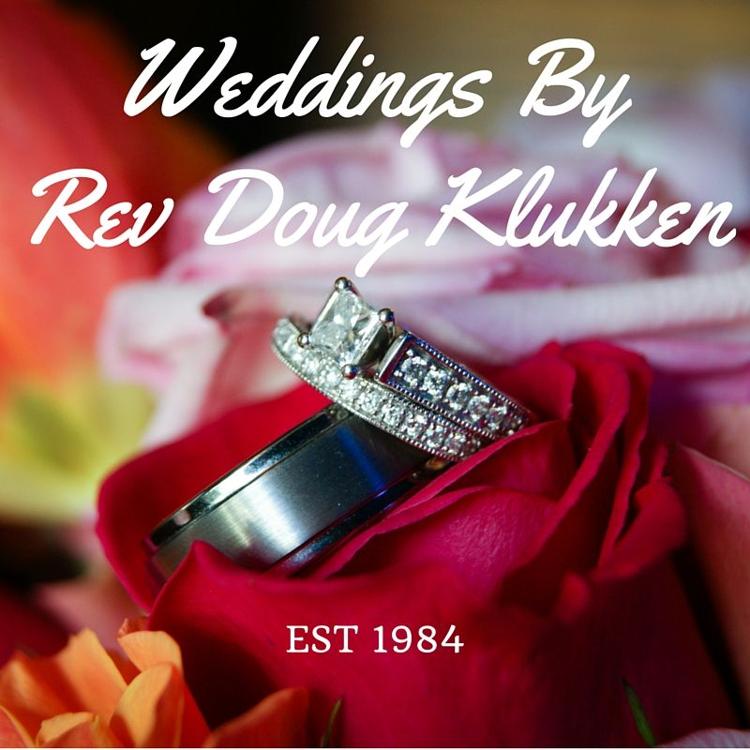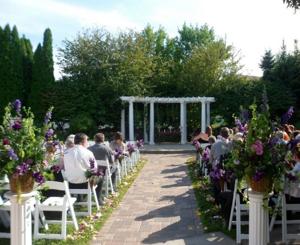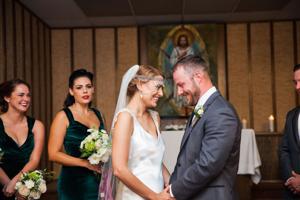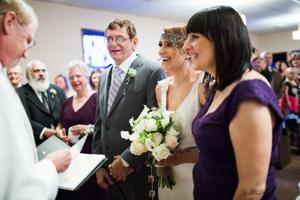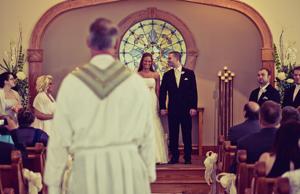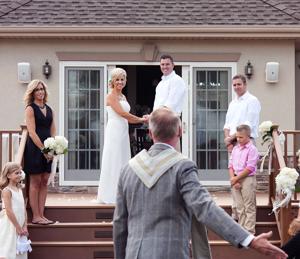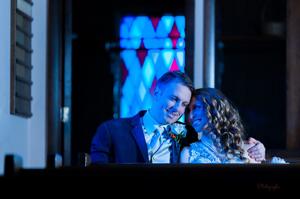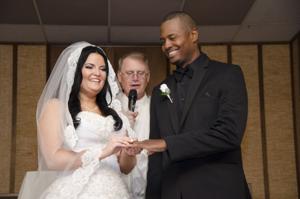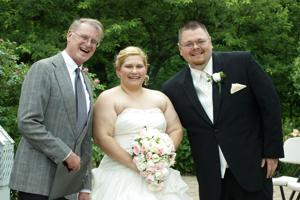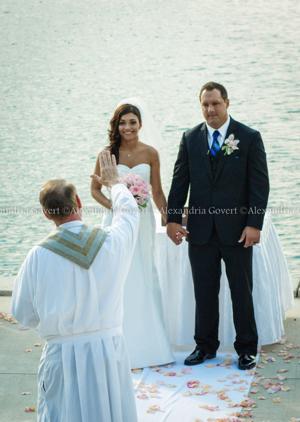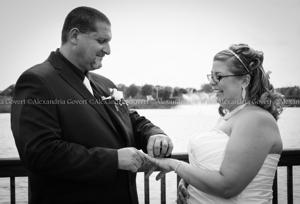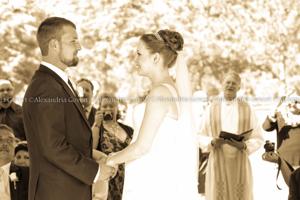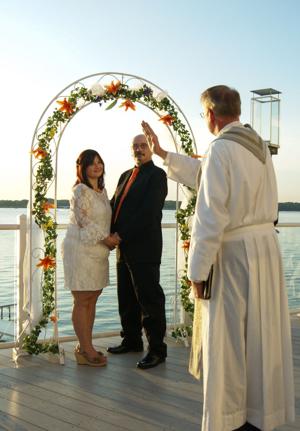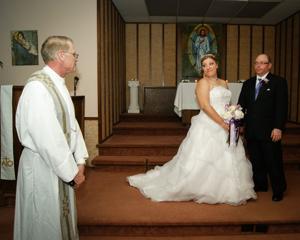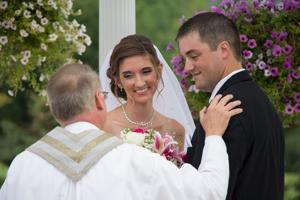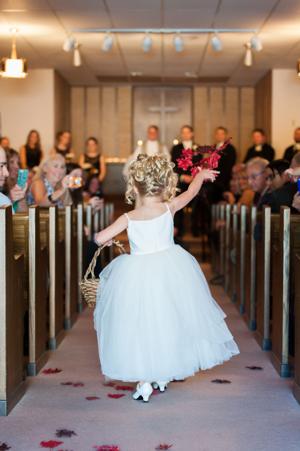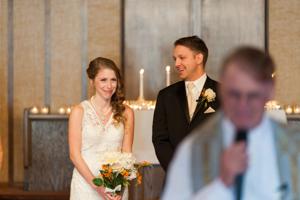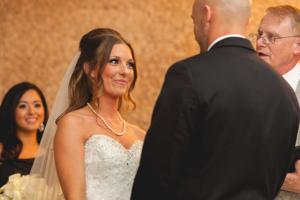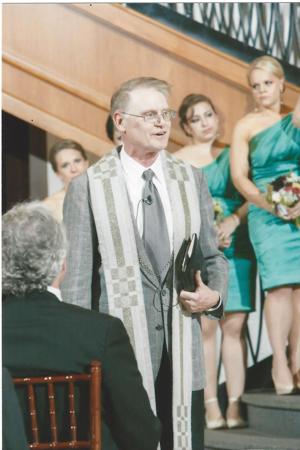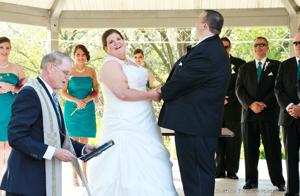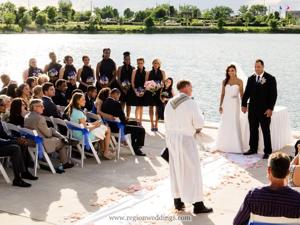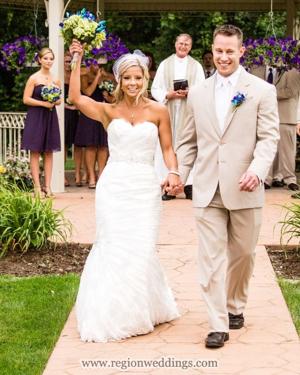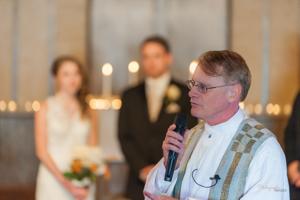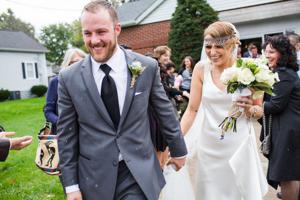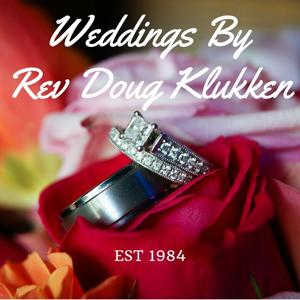 Your dream wedding is what we help you realize. To date there are no requests that have not been honored... Best man has four legs..... a wedd…