To help keep businesses afloat during an unprecedented time, the city of Lockport has called in some reinforcements from a few welcoming ducks.
Stroll through the city lined with small shops and restaurants, and it's hard to ignore the friendly faces welcoming visitors — 3-foot tall fiberglass ducks, each unique, just like the businesses that sit behind them.
Yet all of the businesses all have one thing in common — they are among those hit the hardest during the COVID pandemic.
Paradise Bay's duck is channeling Jimmy Buffett. 
"Due to the fact that all our events were canceled last year, we wanted to find a way to bring art back to our community in a way that everyone of all ages would enjoy," said Wendy Streit, chairwoman of the city's Summer Arts Committee and an English teacher at Romeoville High School. "We also wanted to find a way to support our businesses and to help them flourish in the new year."
She and her husband, Lockport Mayor Steve Streit, developed an initiative that would combine art with supporting local businesses, and brought the idea to the Summer Art Series Committee.
Nearly two dozen Chicagoland artists, handpicked by the curators at Lockport's Illinois State Museum campus, decorated the fiberglass ducks.
"These fun masterpieces will sit in front of the businesses and commercial plazas hit hardest by the COVID shutdowns and restrictions of the past year," Wendy Streit said. "Sponsors were also given the opportunity to choose a business that they wanted to sponsor."
From Memorial Day through Labor Day, the city will display the ducks. Visitors and residents can also pick up a passport at any local business that features a duck. On the back of the passport is a map listing all the locations of the ducks and a passport stamp section.
The duck at Stagecoach is ready to wind up and go. 
"Visit a business with a duck, get your passport stamped and get a rubber duck," Streit said. "There is no purchase necessary. However, if you can afford to support the local business, there is a QR code near each duck."
By scanning the code, visitors will receive a coupon for the business or a nearby business.
"Take some pictures, appreciate the art, get some fresh air and have some fun," Streit said.
On Sept. 3 at a park music event held at Lincoln Landing, visitors will have the opportunity to bid on a duck during an auction.
"All the money received will go back into funding the arts in Lockport in the future," Streit said. "Hopefully, many people will have the opportunity to take a duck home with them."
Assisting with costs of the initiative were private businesses who were able to operate with minimal disruption this past year and wanted to help fellow entrepreneurs stay afloat, she said.
"We are grateful for their big hearts and willingness to help both the businesses and the artists," she said.
For artists Rich Green and Eric Fisher, participating in the Lockport Ducks project offered engagement with the community.
Captain America is ruling the roost at The Amazing Fantasy Comics.
"To see children, adults and families enjoying and interacting with a piece of your work is so personally rewarding," Green said. "And then for this event to focus on helping local small businesses, it was really an honor to be asked. We have all just been through a challenging time, and we must support one another. So I knew right away I was all in."
Green created the duck "Fire Quackers," which sits in front of George's Restaurant. He says the sponsor requested a red, white and blue patriotic themed duck that would celebrate unity.
"I came up with several concepts that were voted on by social media followers," he said. "The clear winner was a fireworks themed design that includes over 30,000 hand-adorned rhinestones on the duck's beak, wings and throughout the fireworks all over the body. As you pass by on a sunny day, the sparkle effect really looks like fireworks going off and truly creates that sense of joy and celebration we all can use right now."
Green also designed commemorative enamel pins based on the duck available for purchase at George's Restaurant. Proceeds from the pin sales go to Freedom Service Dogs of America, an organization that provides service dogs to children, adults, veterans and active-duty military living with autism, traumatic brain injuries, cerebral palsy, spinal cord injuries, muscular dystrophy, multiple sclerosis and post-traumatic stress.
"We can always do just a little bit more to help others," Green said. "The community support for all of this has just been tremendous."
The fiberglass duck Fisher created sits out front of Lock & Mule and is designed to look like a gear-driven automaton. It features little windows across the duck's surface that allow visitors to peek inside and see the gear works.
"I wanted my duck to be very detailed, and I wanted her to look weathered, like she had been working the locks and the waterways for decades," Fisher said.
The duck is pitted and worn across her surface, he said.
"I wanted her to look like a hard-working duck, industrious and tough," he said. "I think that is the heart of Midwestern towns like Lockport — hard-working, industrious folks who weather what storms come their way."
The project took 160 to 180 hours, Fisher said.
"There is a huge amount of detail that took hours and hours to layout and paint," he said. "I had to start with line drawings of each side, front and top, and then carefully layout the designs on the duck."
Fisher used projected drawings and paper patterns to transfer the designs.
"Then it was a matter of painting in the lines, painting in flat color and then finally adding highlights, shading and textures," he said. "The work was very meticulous and I would often work for 12-hour stretches."
Fisher says he hopes the ducks bring smiles to peoples' faces.
"We all know what this past year has done to small businesses, and so I thought it was a great opportunity to be a part of helping our local businesses bounce back," he said. "I also think we have all been through so much turmoil, fear, hardship and tough times that a little bit of fun and magic is in order."
Lockport enlists ducks to help patrons flock back to small businesses
Flock of artistic ducks land downtown to help small businesses fly again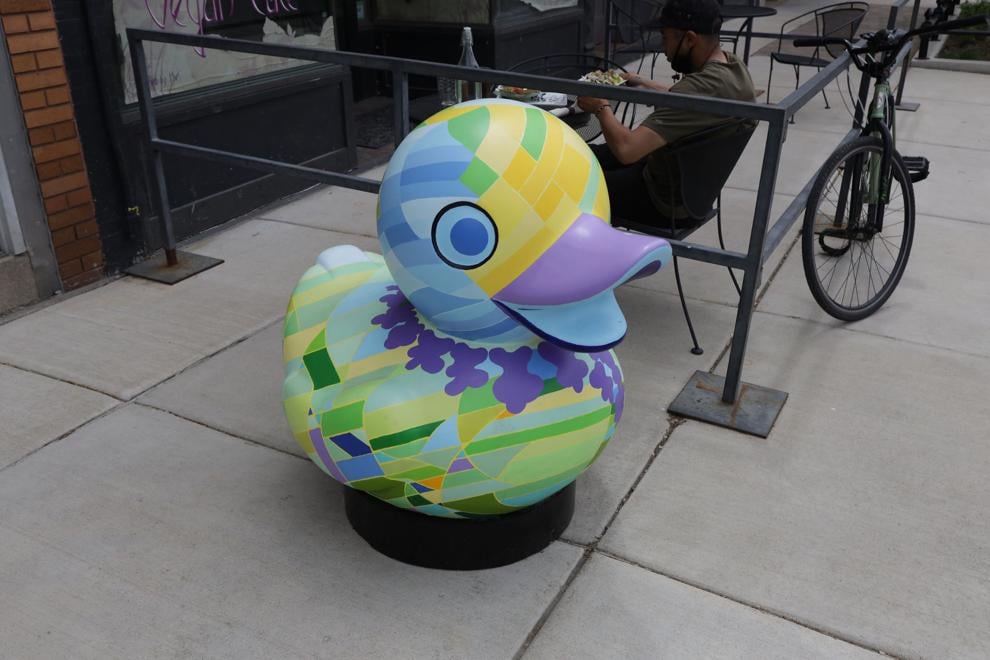 Flock of artistic ducks land downtown to help small businesses fly again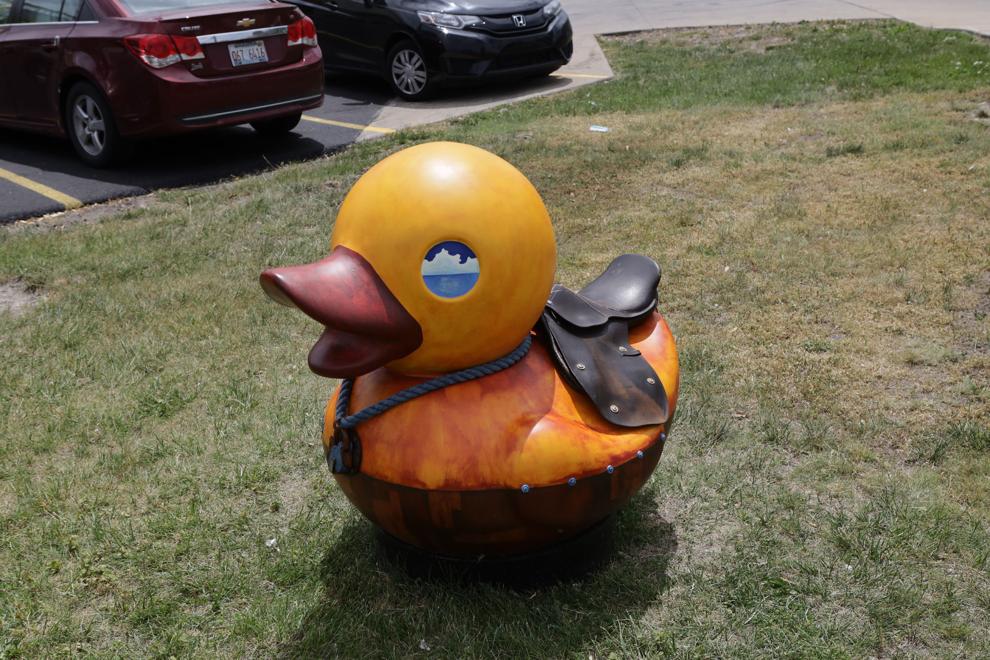 Flock of artistic ducks land downtown to help small businesses fly again
Flock of artistic ducks land downtown to help small businesses fly again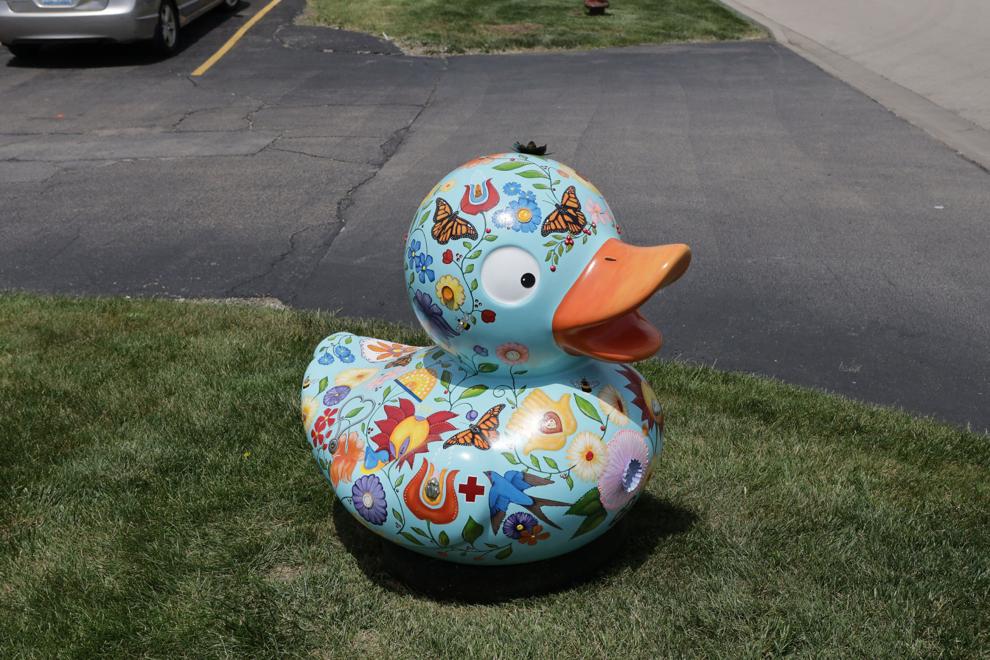 Flock of artistic ducks land downtown to help small businesses fly again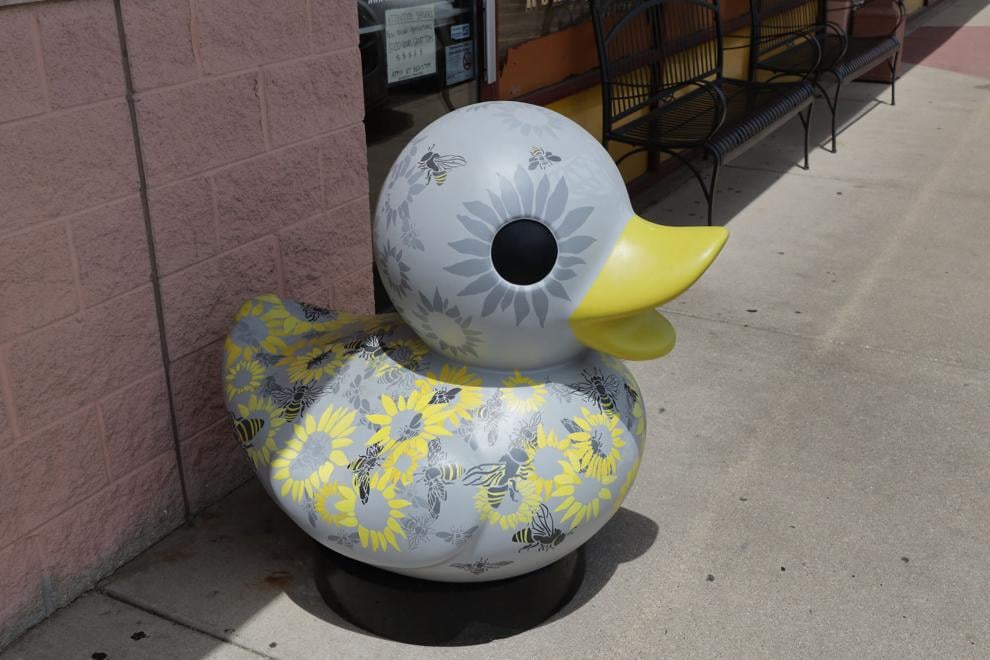 Flock of artistic ducks land downtown to help small businesses fly again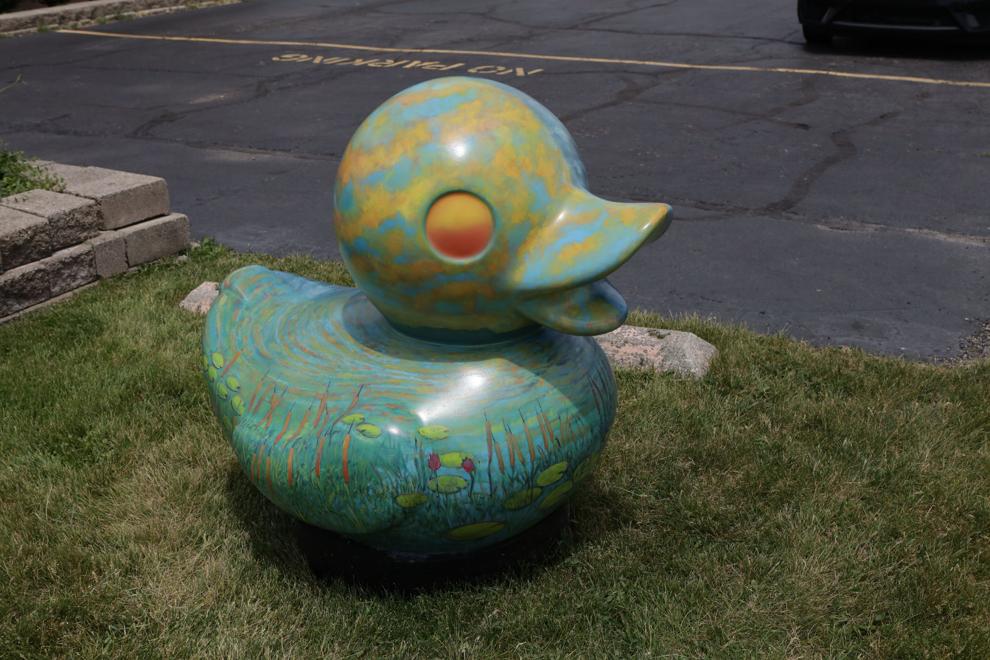 Flock of artistic ducks land downtown to help small businesses fly again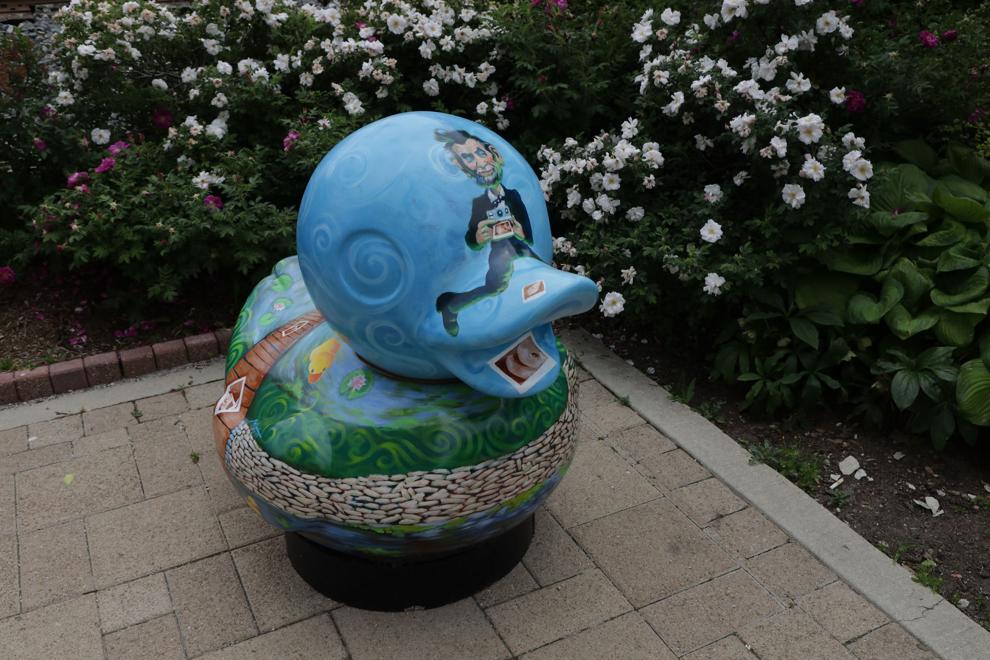 Flock of artistic ducks land downtown to help small businesses fly again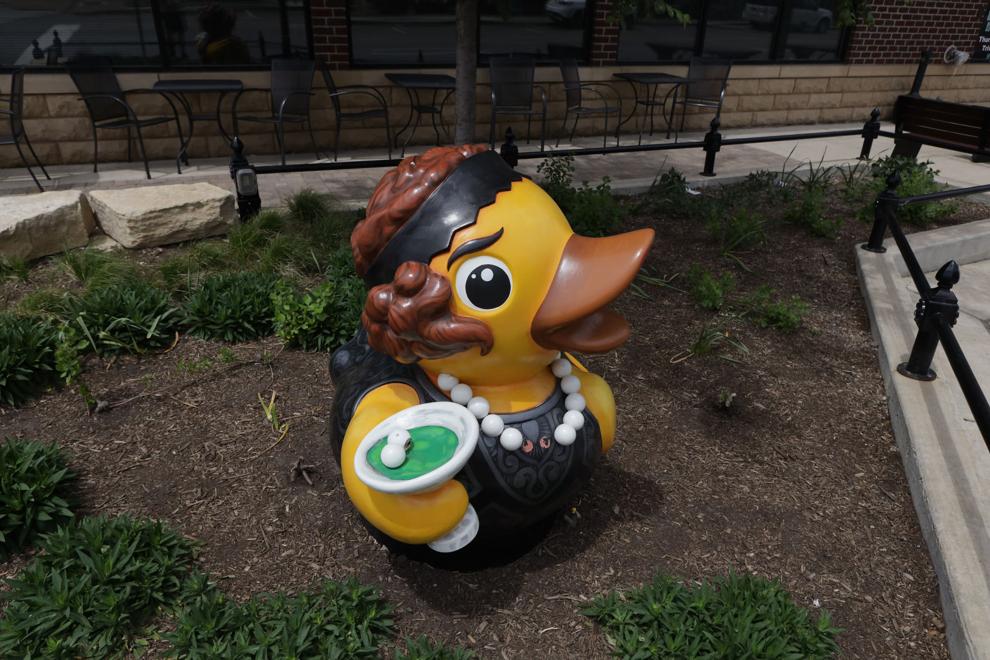 Flock of artistic ducks land downtown to help small businesses fly again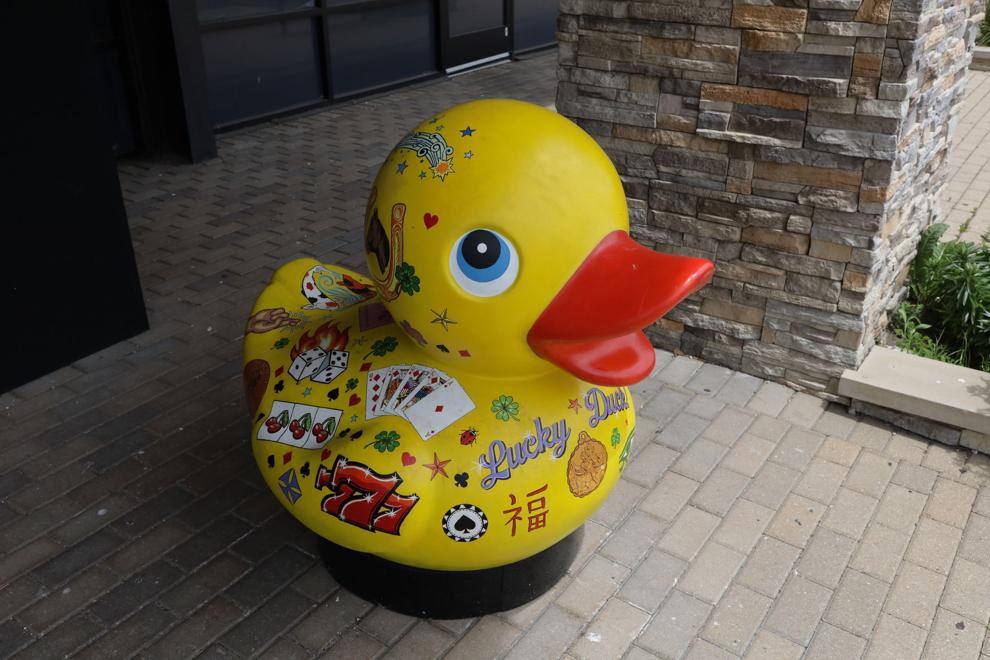 Flock of artistic ducks land downtown to help small businesses fly again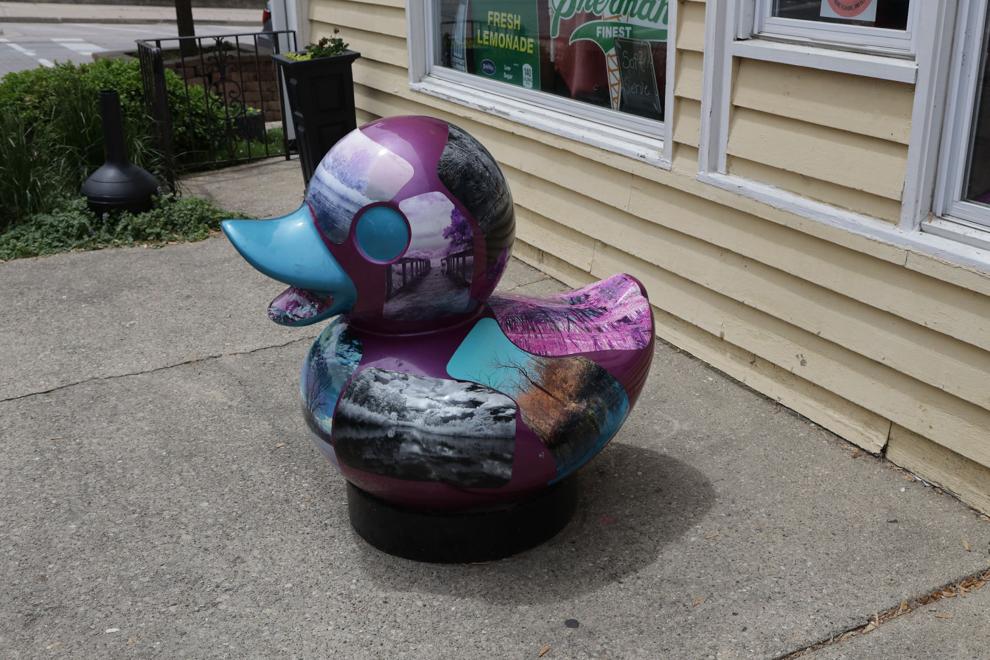 Flock of artistic ducks land downtown to help small businesses fly again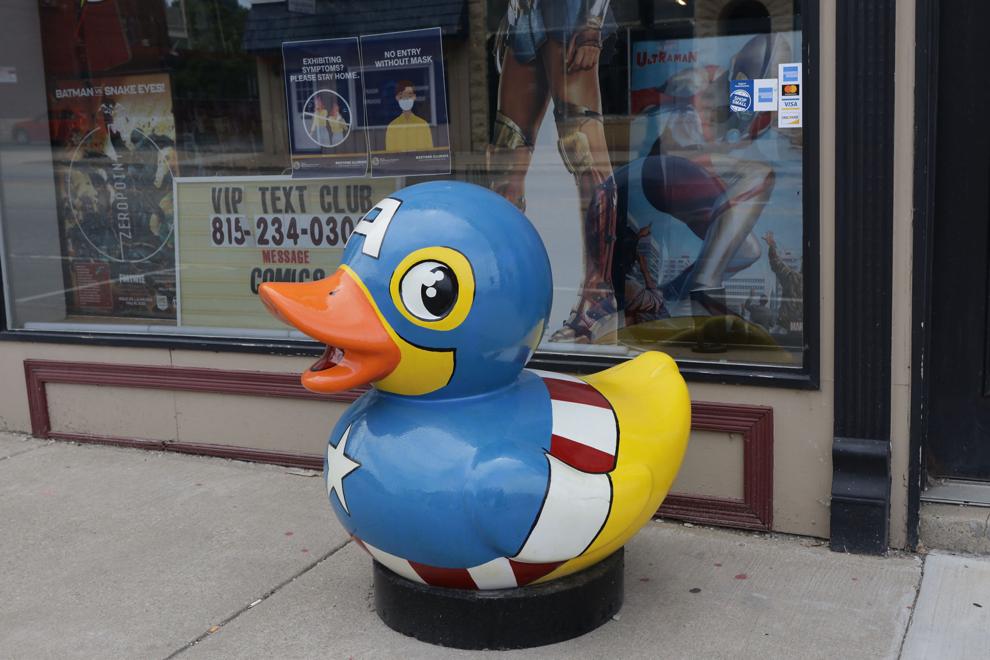 Flock of artistic ducks land downtown to help small businesses fly again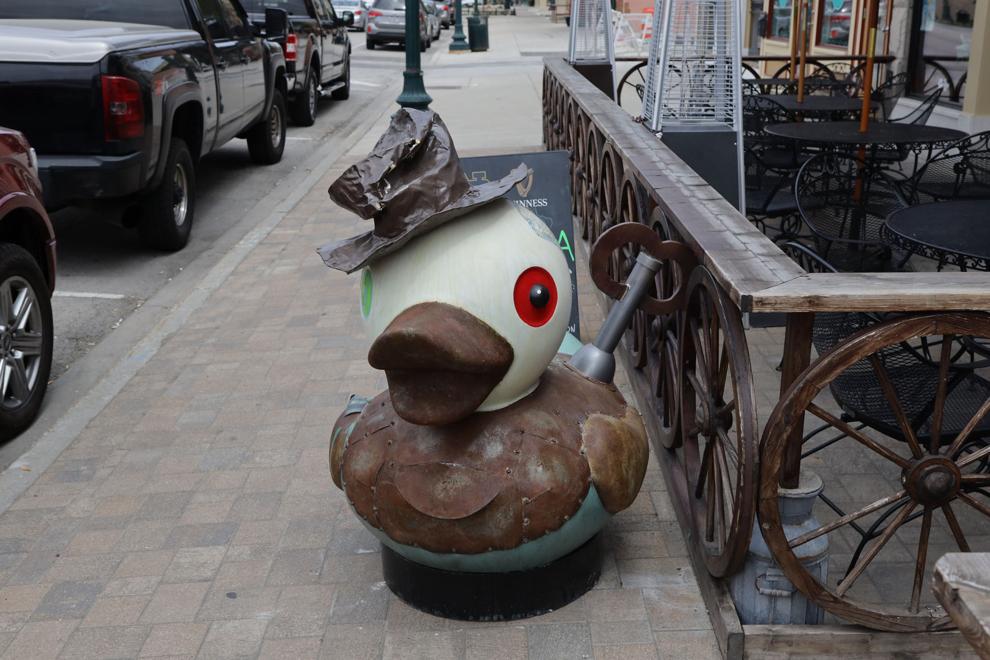 Flock of artistic ducks land downtown to help small businesses fly again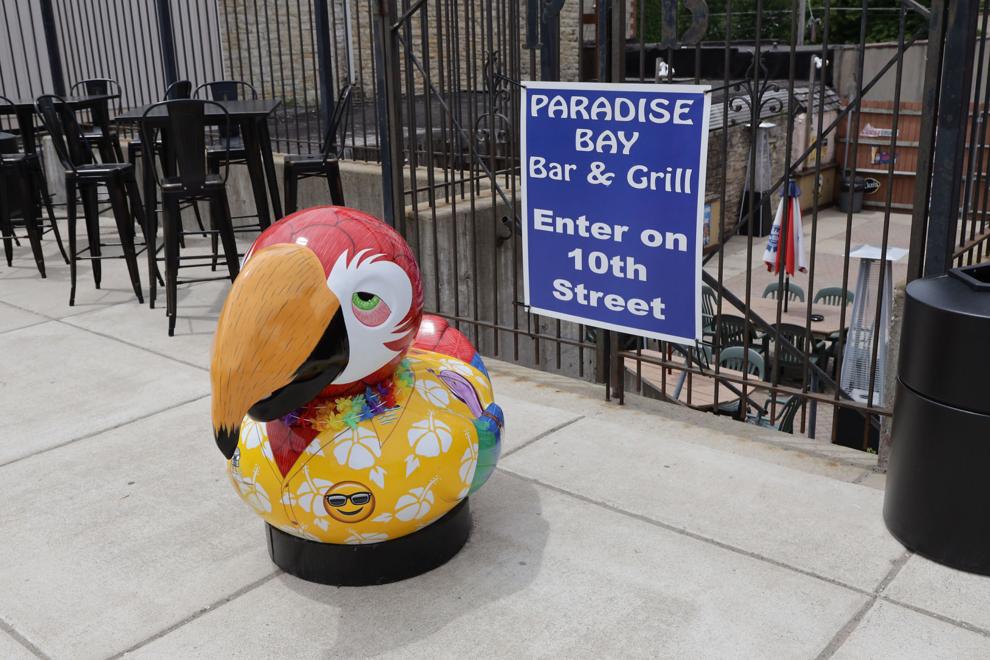 Flock of artistic ducks land downtown to help small businesses fly again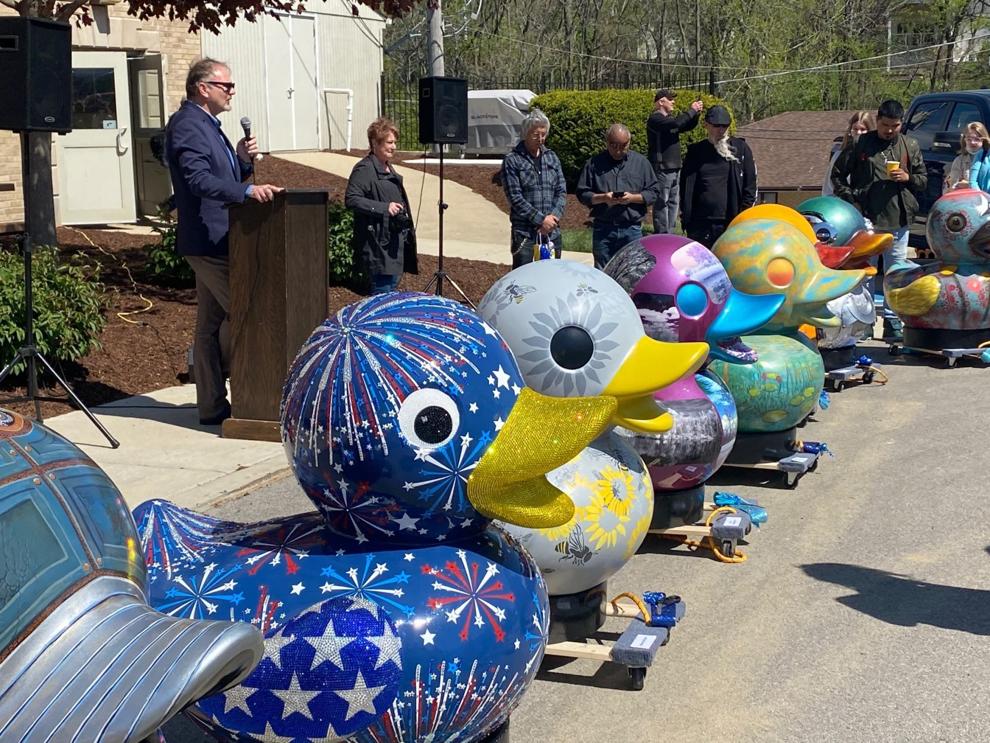 Flock of artistic ducks land downtown to help small businesses fly again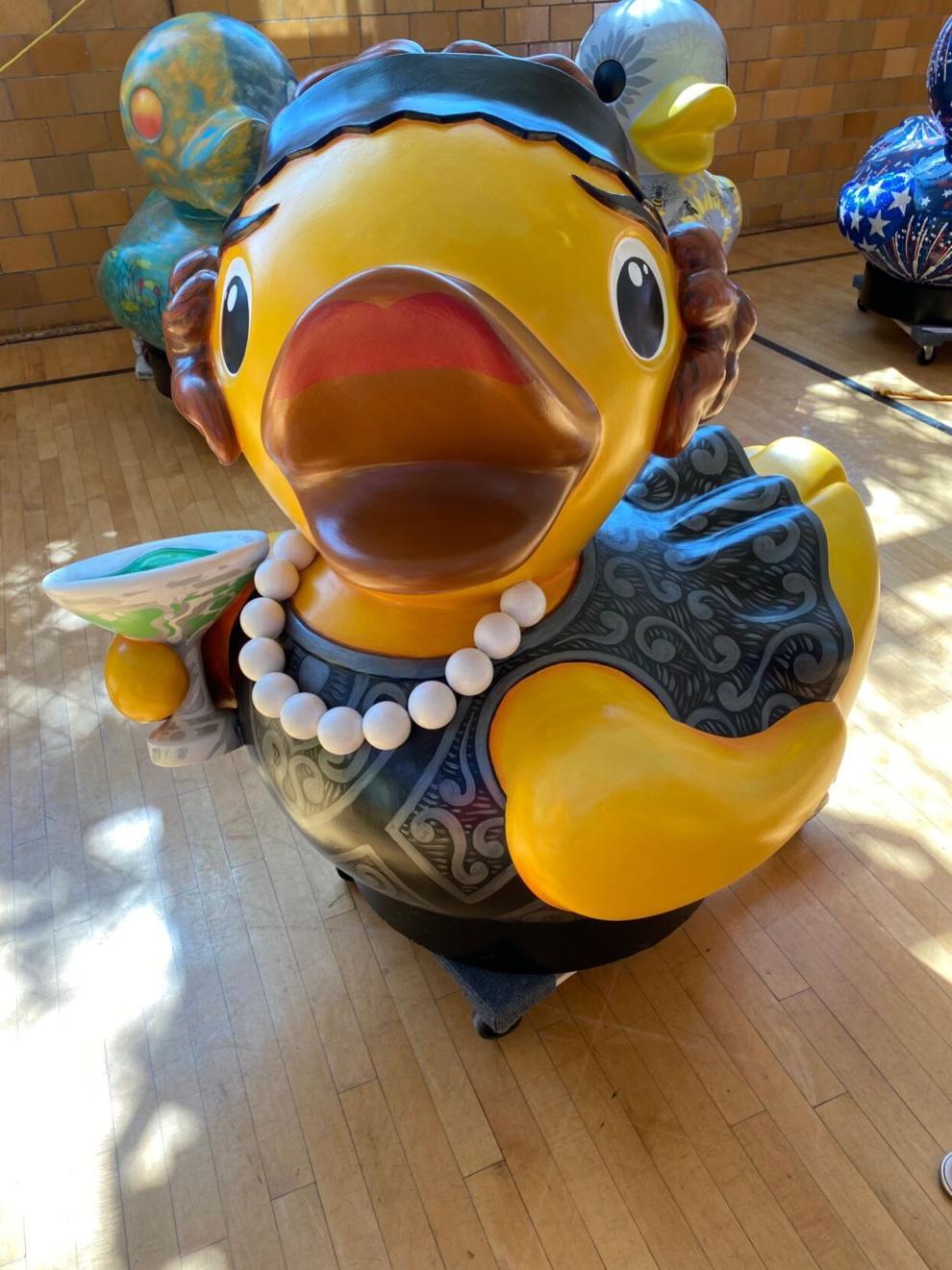 Flock of artistic ducks land downtown to help small businesses fly again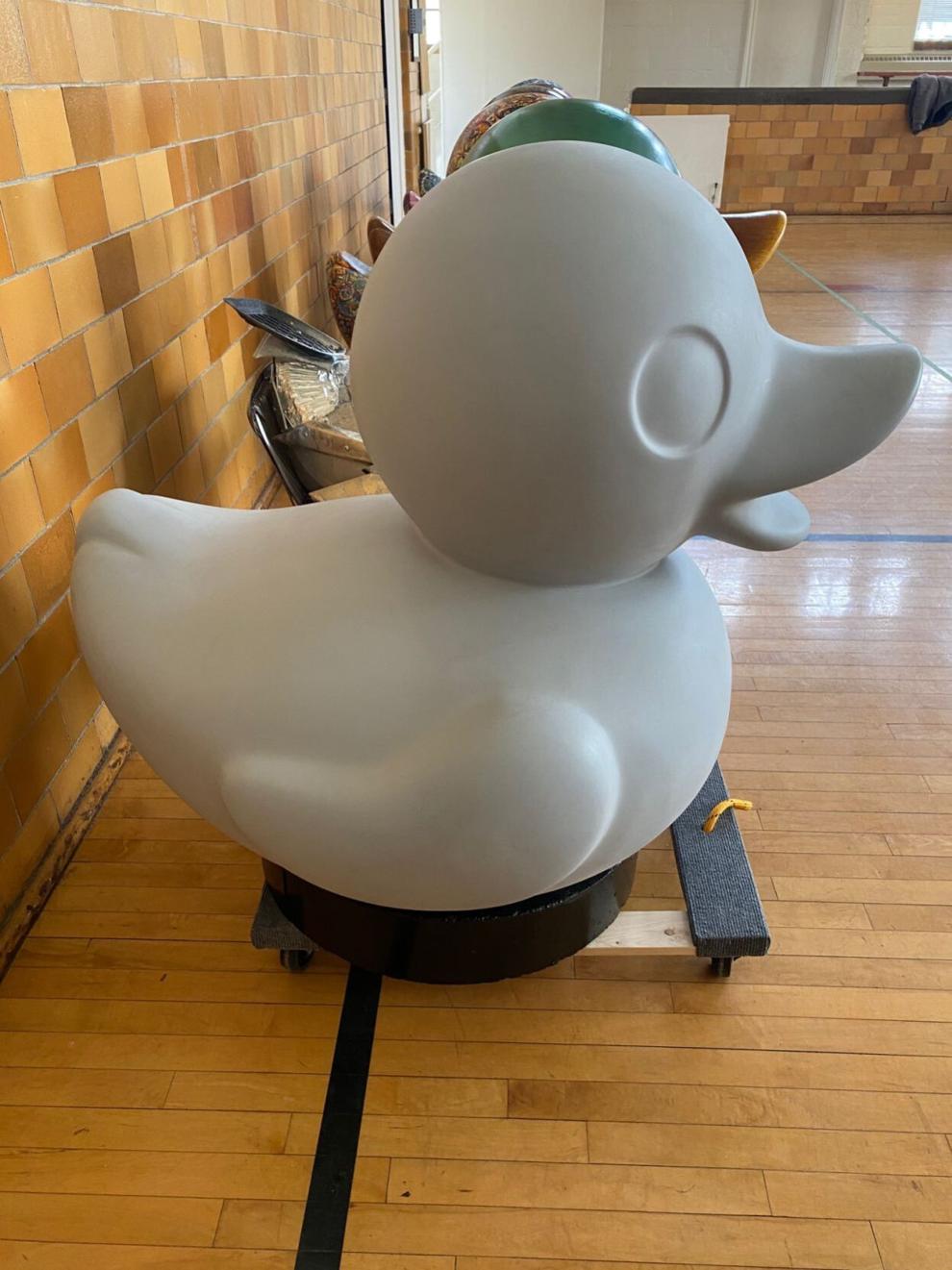 Flock of artistic ducks land downtown to help small businesses fly again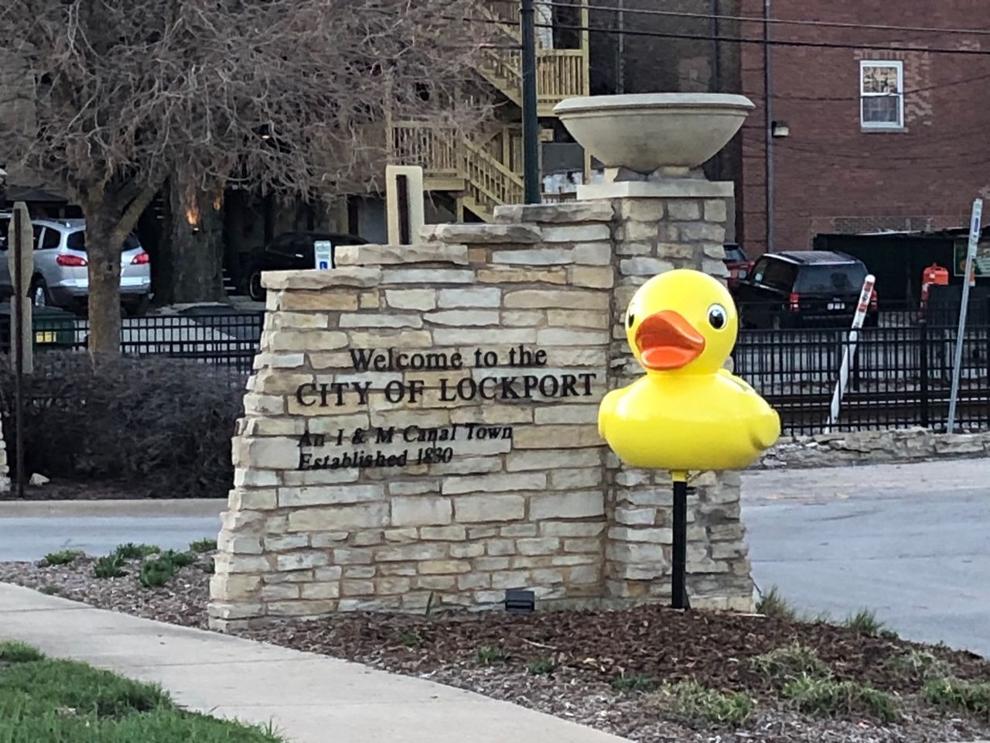 Lockport enlists ducks to help patrons flock back to small businesses