Tinley Park will be busy morning, noon and night when it comes to Fourth of July events but the village's park district chief, Shawn Roby, said that things will be scaled down in 2021 — though there is an added event.
The day starts bright and early with an 8 a.m. Stars and Stripes 5K race at McCarthy Park, 16801 80th Ave. The Tinley Junction batting cages and mini-golf will be open from 10 a.m. to 8 p.m.
A new event was added to the mix as the first July Fourth Coed 14-inch Softball Tournament takes place at noon at Community Park, 8125 E. 171th St.
At 6 p.m., there will be an opening ceremony with the National Anthem performed at McCarthy Park.
The Libido Funk Circus band will perform from 6:30 p.m. to 9 p.m. and the fireworks are scheduled for 9:30 p.m.
The evening activities will see a few changes because of COVID-19 concerns.
"We're toning back a little bit compared to what you are used to seeing," said Roby, executive director of the Tinley Park-Park District. "We would start the night activities at 4 p.m., and this year we will not start as early. We're not doing all the food we used to do. We're not going to have a beer tent. Because a lot of this was up in the air, we didn't know if we could. The state wasn't giving out permits for those things. We worked with what we had and wanted to get something going.
"People are ready to get back to some semblance of a normal life."
Last year, all of the Southland Your Times communities except Orland Park and Mokena canceled or postponed their Independence Day fireworks.
Roby said he was happy to have the regular events back and to welcome the softball tournament.
"We were fighting the world of COVID and everything has been up in the air for a while," he said. "It was 'what can we do and what can't we do?' We started looking and building pieces and as the state started loosening up we are able to add some things.
"One of the things we have been talking about for some time was hosting a softball tournament. It worked out that it was going to make it in this year."
A look at other area communities and their 2021 celebrations:
Orland Park was one of the few communities in the south suburbs that offered fireworks in 2020 and a scaled down version of its Veterans Liberty Run & Walk event.
This year, 1- and 2-mile runs will take place at 5:30 p.m. July 2 at the 153rd Street Metra Station and Centennial Park. Participants will receive free admission to the village's pool between July 9-11.
On July 4, Centennial Park will host the John Cougar Mellencamp tribute band Mellencougar at 7 p.m. and fireworks will start at 9:30 p.m.
The annual parade, hosted by the Mokena Chamber of Commerce, will return after last year's coronavirus-cancelled event and step off at noon on July 4 at LaPorte Road and Mokena Street, ending at Granite Road.
The fireworks display is scheduled to take place at dusk at the Ozinga Brothers property north of the Hickory Creek Metra parking lot. It is scheduled for 20 minutes with a live-stream option.
Rock cover band Mistaken Identity kicks things off at 6 p.m. July Fourth with a performance at the New Lenox Village Commons, 101 Veterans Parkway.
At 8:30 p.m. the Joliet American Legion band takes the stage and fireworks will be shot off at approximately 9:30 p.m.
Food and non-alcoholic beverages will be available.
The fireworks show at Main Park, 200 S. Locust St., starts at 9:15 p.m. but the park will be open at 8 p.m.
Masks are required and groups must socially distance six feet from others.
Lockport will get a jump on things with fireworks at dusk July 3 at Dellwood Park, Route 171 and Woods Drive. The park will open for spectators at 8:30 p.m.
The village used to host HomerFest around the Fourth of July, but this year it was scheduled to be hosted June 24-27 to celebrate its 20th birthday with fireworks on opening night.
Lockport enlists ducks to help patrons flock back to small businesses
Flock of artistic ducks land downtown to help small businesses fly again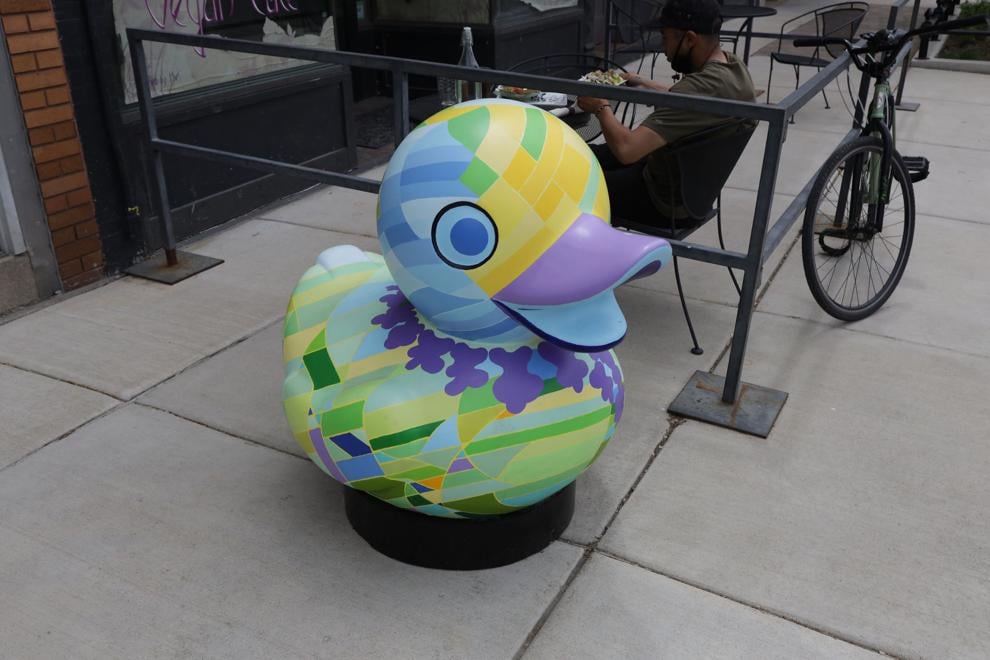 Flock of artistic ducks land downtown to help small businesses fly again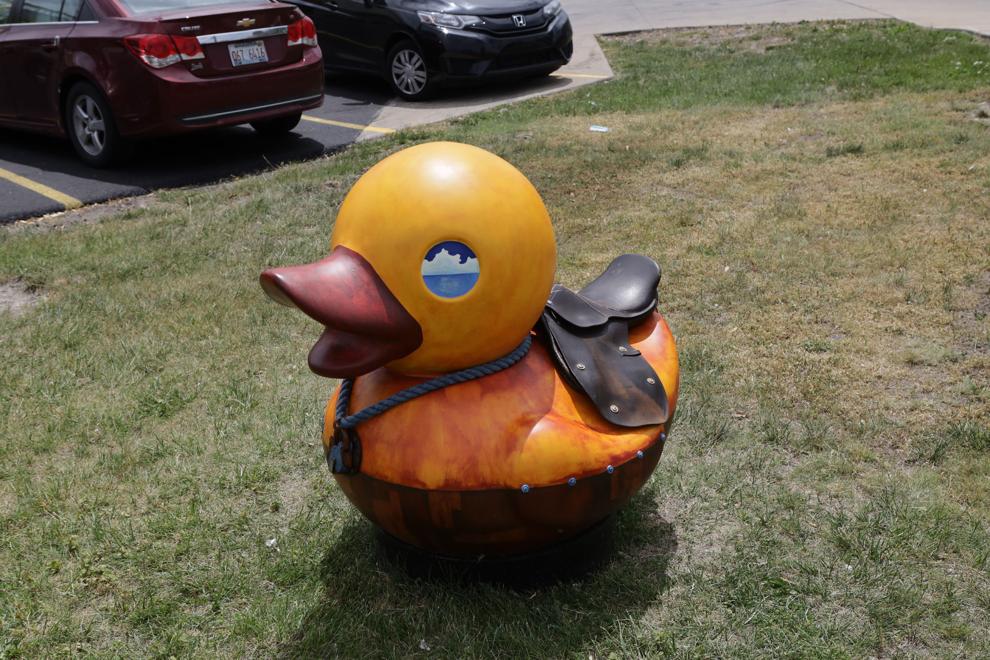 Flock of artistic ducks land downtown to help small businesses fly again
Flock of artistic ducks land downtown to help small businesses fly again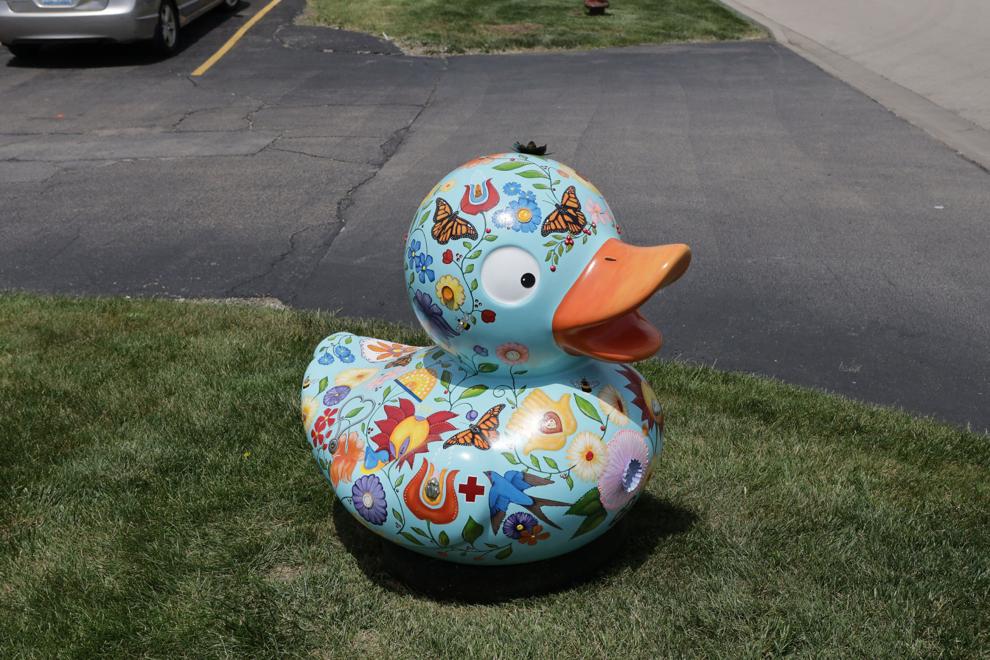 Flock of artistic ducks land downtown to help small businesses fly again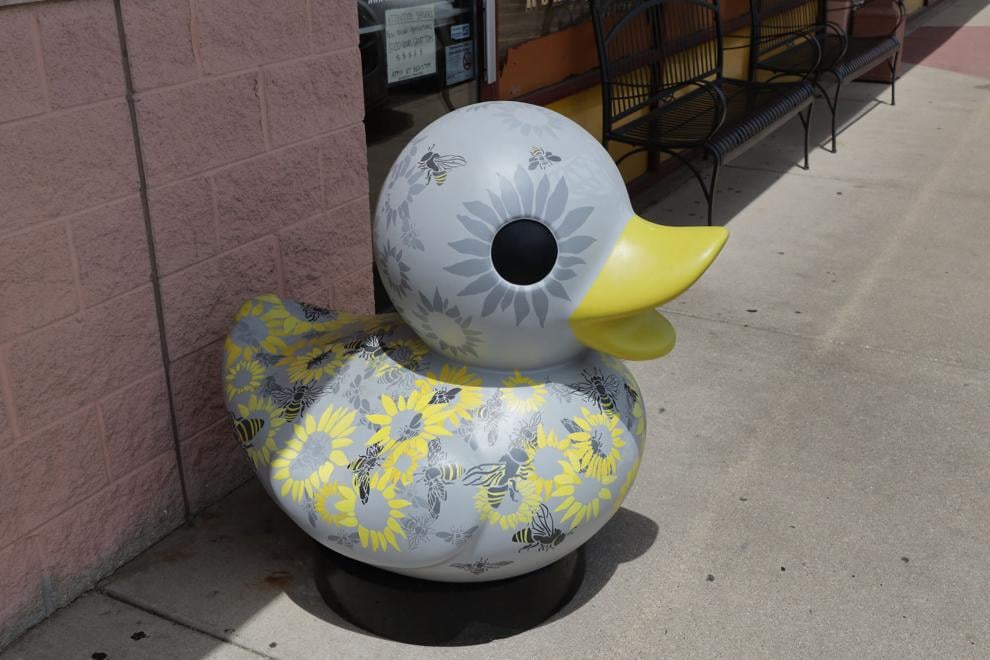 Flock of artistic ducks land downtown to help small businesses fly again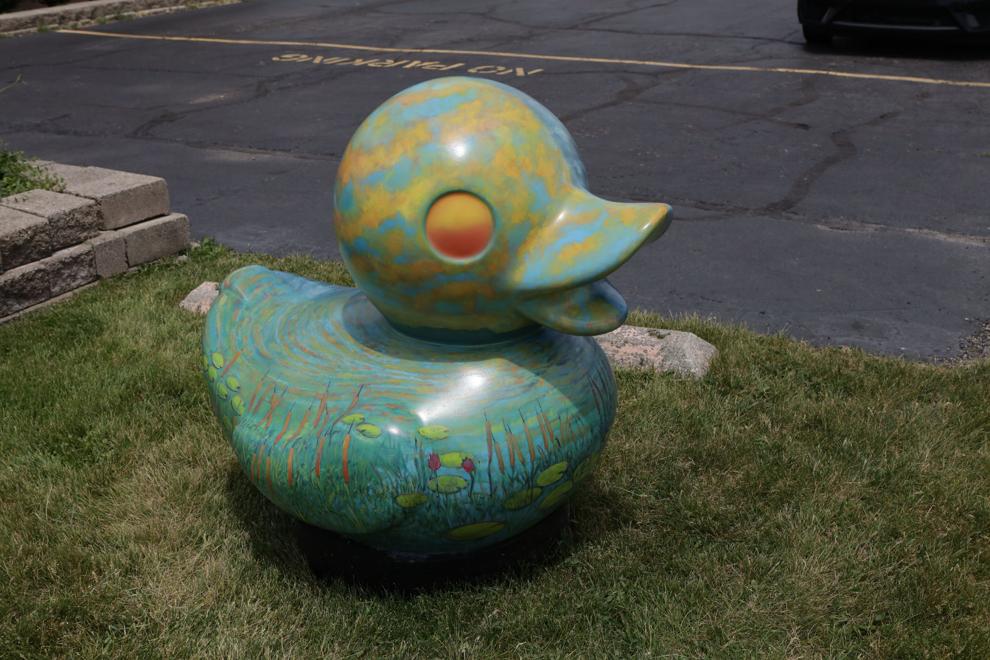 Flock of artistic ducks land downtown to help small businesses fly again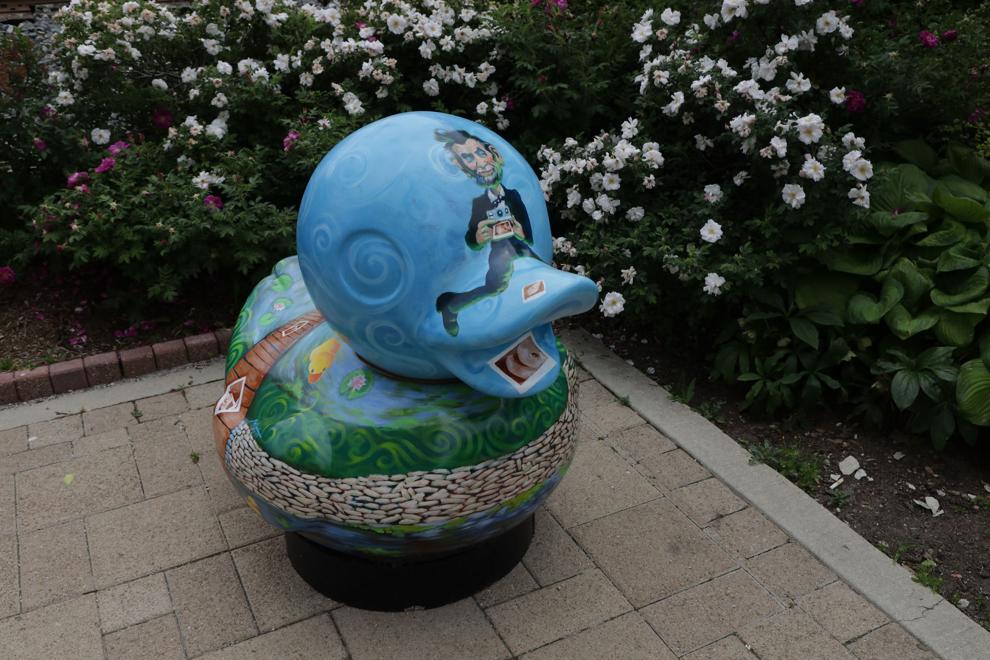 Flock of artistic ducks land downtown to help small businesses fly again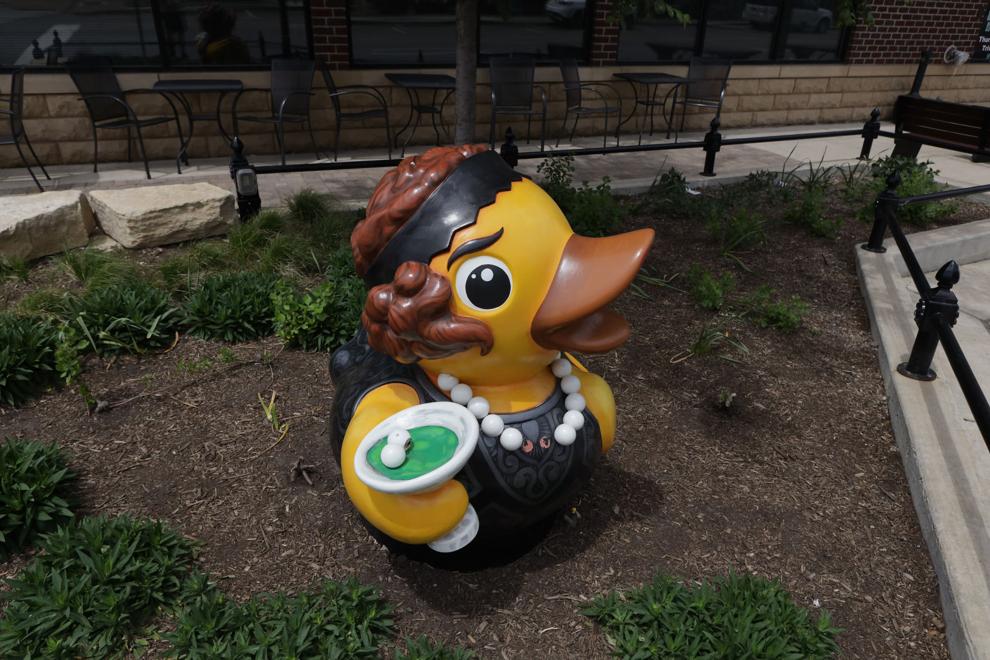 Flock of artistic ducks land downtown to help small businesses fly again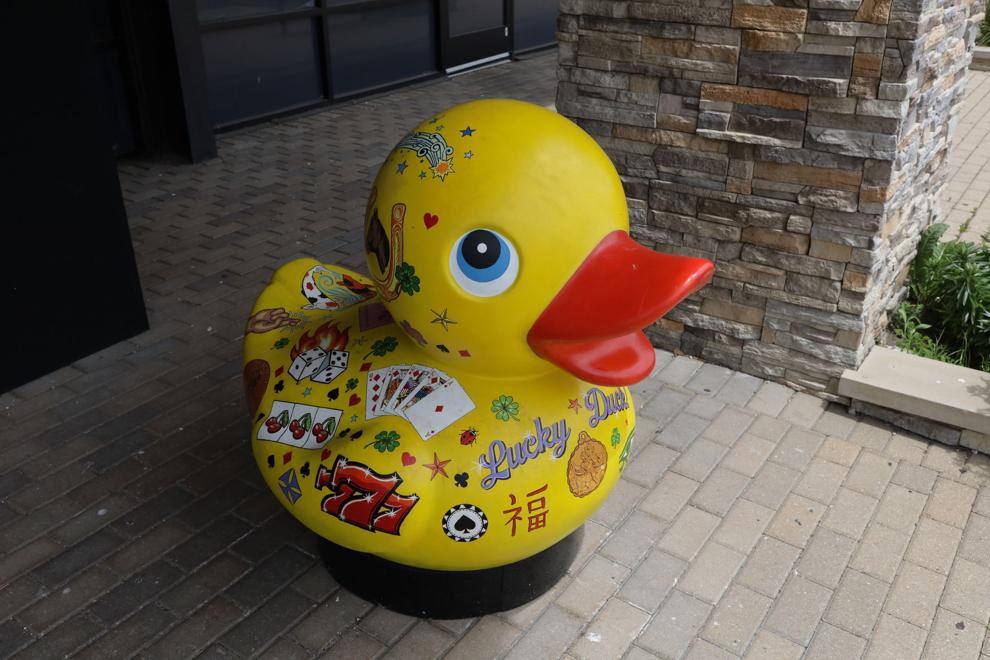 Flock of artistic ducks land downtown to help small businesses fly again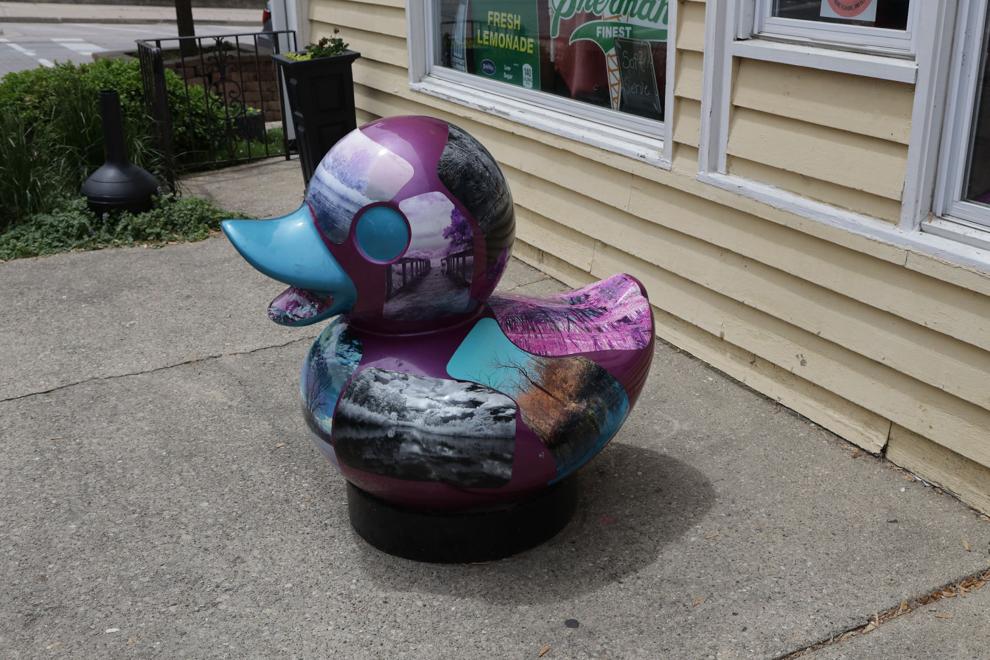 Flock of artistic ducks land downtown to help small businesses fly again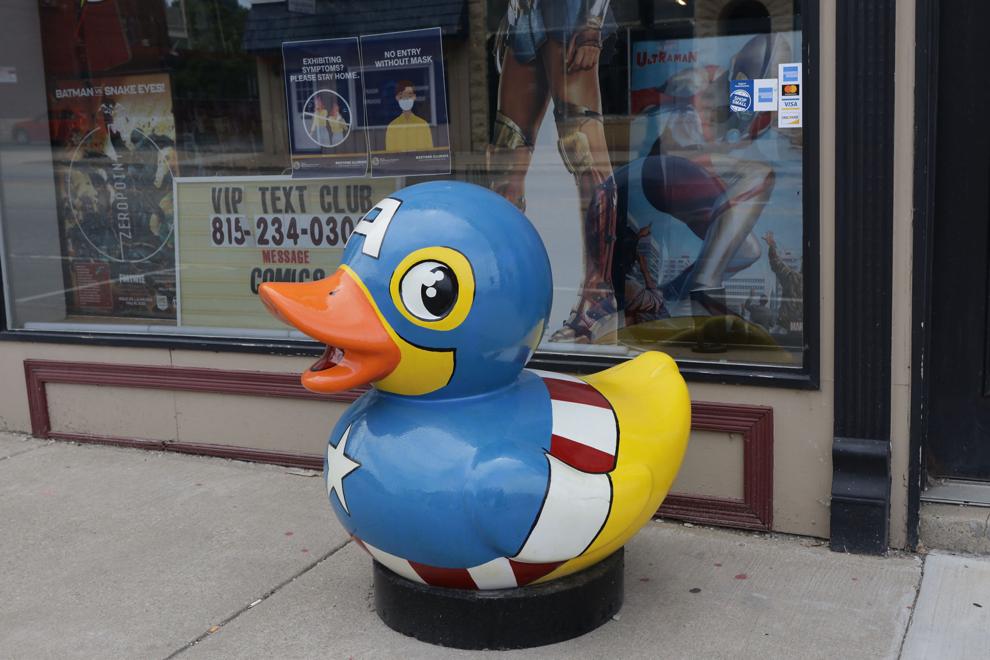 Flock of artistic ducks land downtown to help small businesses fly again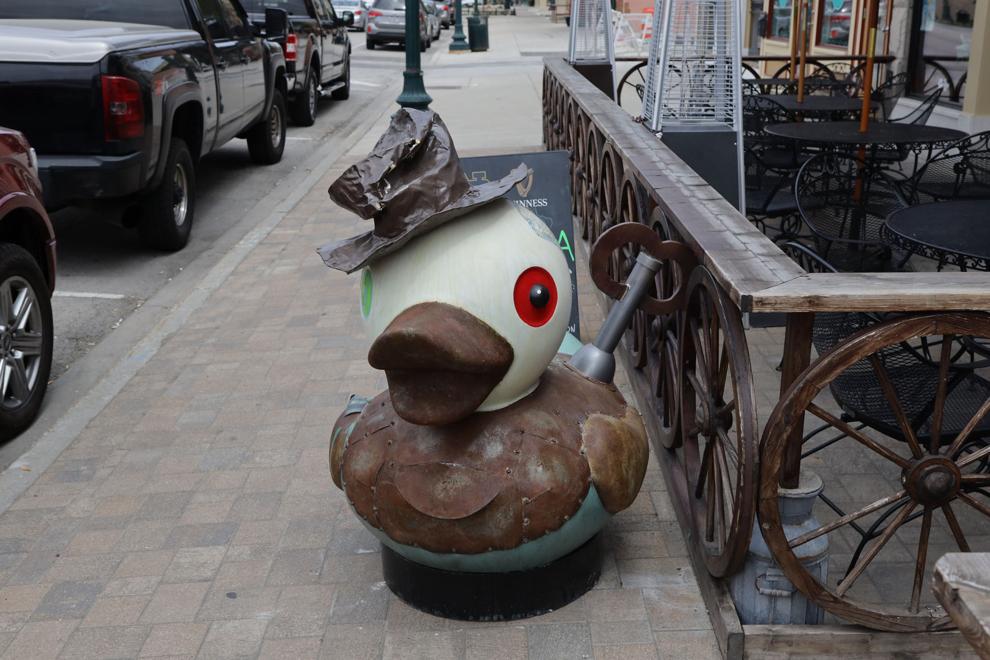 Flock of artistic ducks land downtown to help small businesses fly again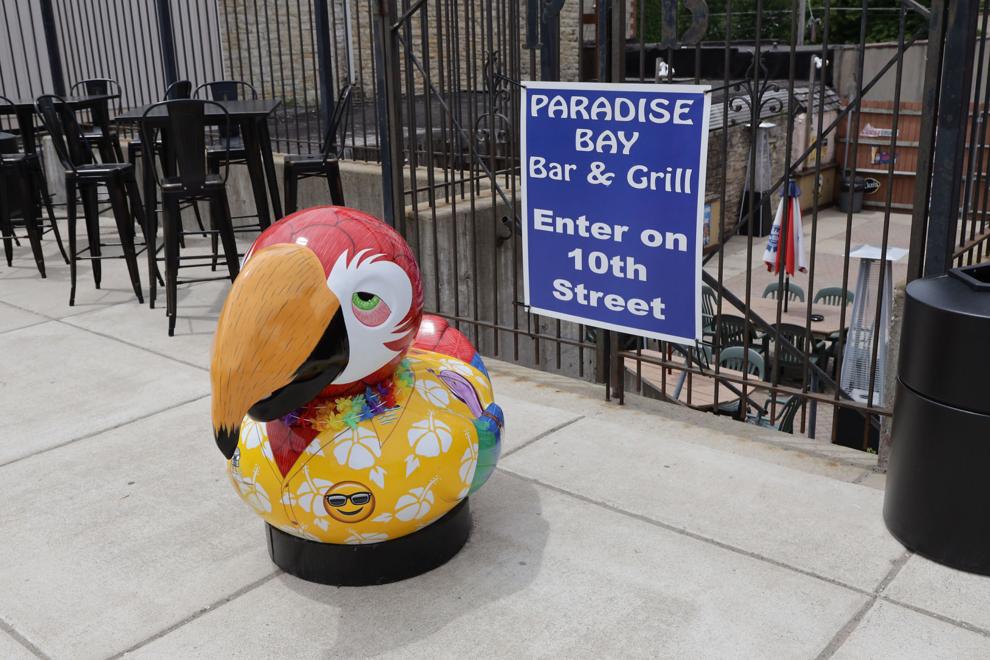 Flock of artistic ducks land downtown to help small businesses fly again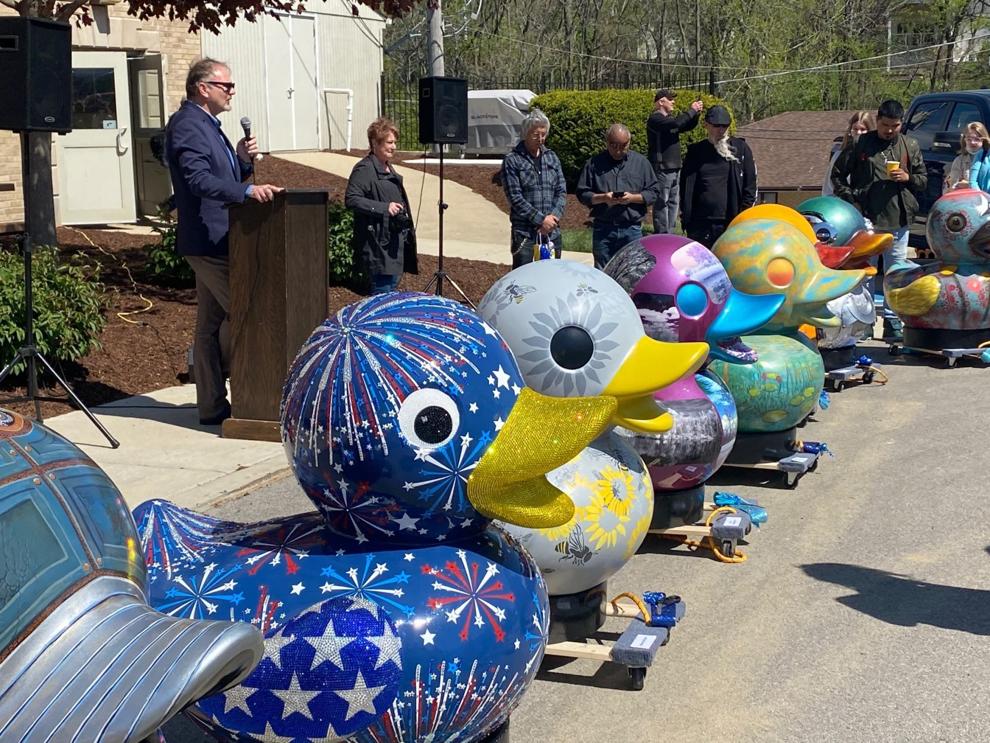 Flock of artistic ducks land downtown to help small businesses fly again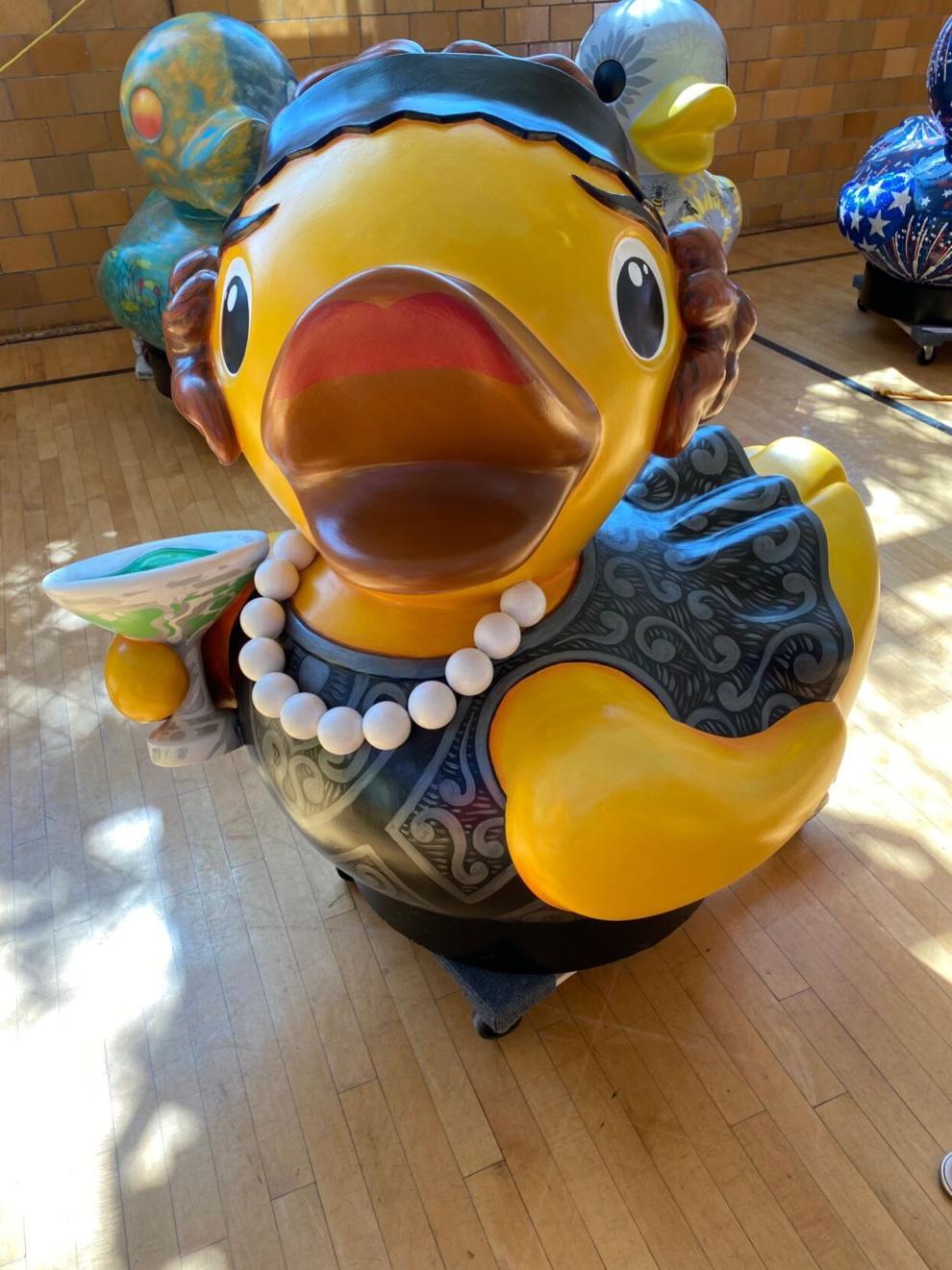 Flock of artistic ducks land downtown to help small businesses fly again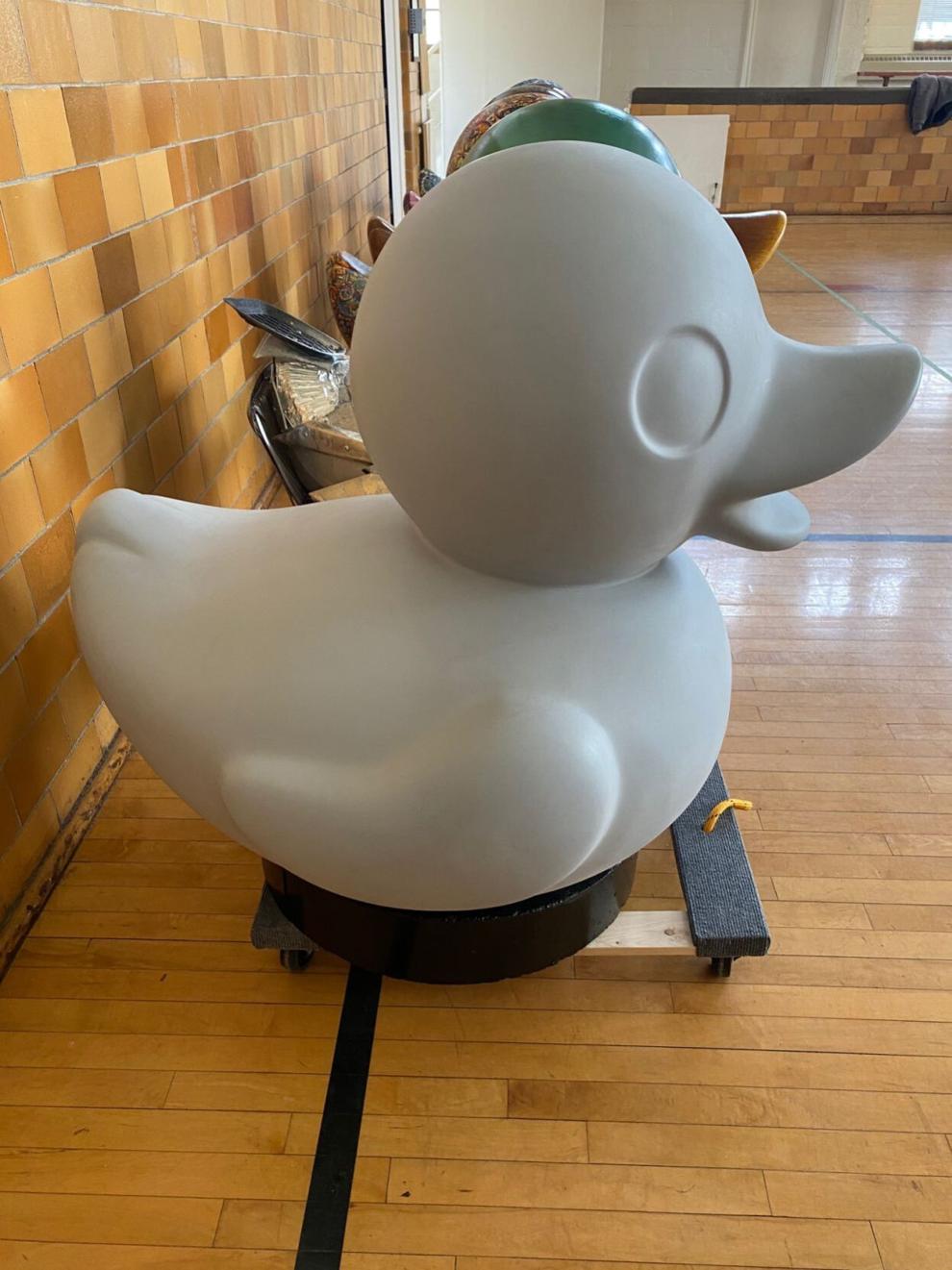 Flock of artistic ducks land downtown to help small businesses fly again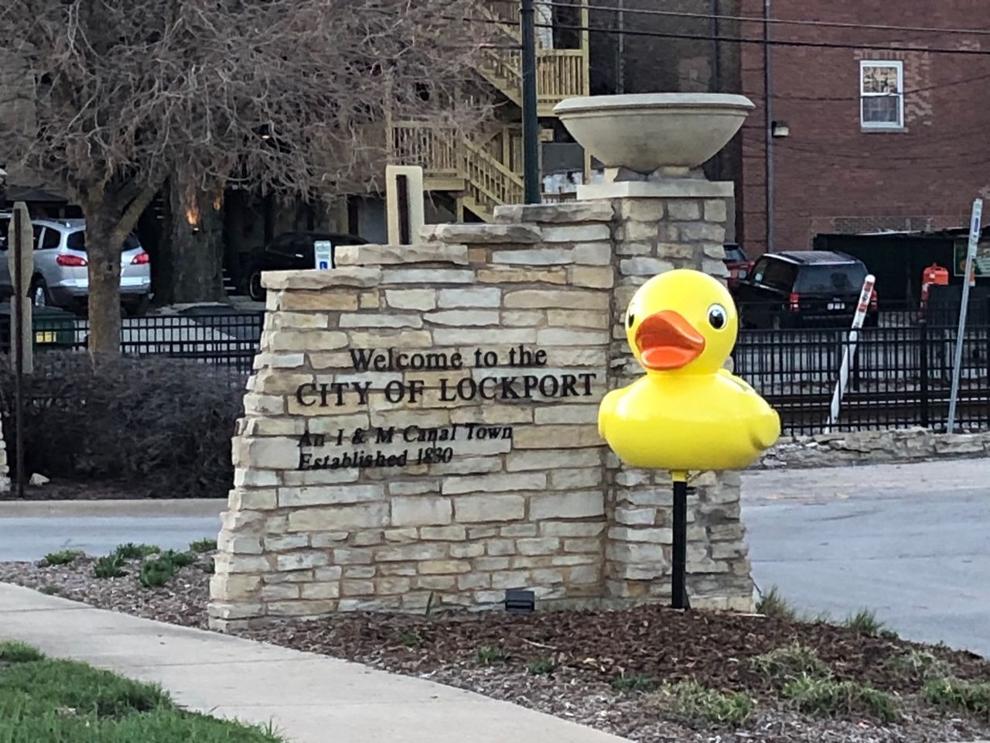 Lockport enlists ducks to help patrons flock back to small businesses