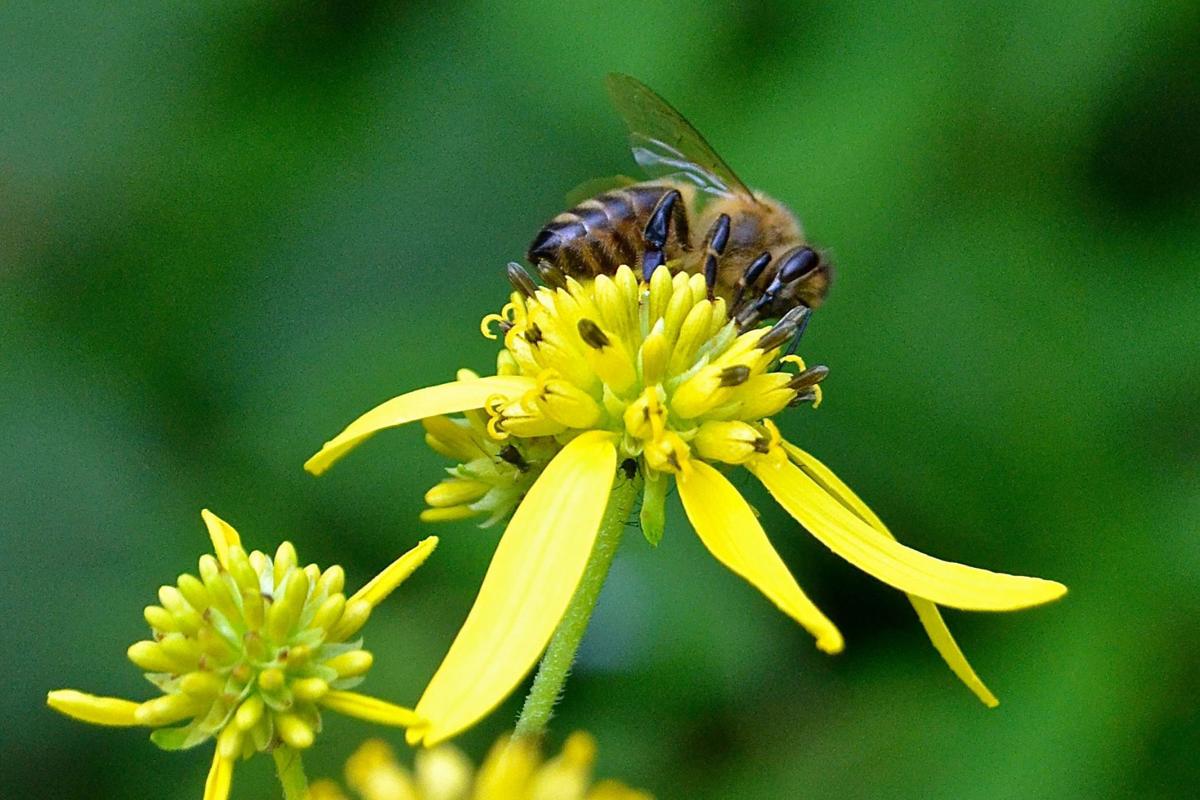 The Forest Preserve District of Will County is offering Zoom instruction on Virtual Pollinator Crafts – Bee Hotels at 6:30 p.m. April 8. Learn about how bees help gardens flourish and ways to attract them. Registration is required for the free webinar open to those 10 and older. willcountynature.org
Vogt Visual Arts Center, 17420 S. 67th Court, Tinley Park, will host a reception for its April show featuring the works of Irene Smith from 1-3 p.m. April 10. The show will run through April 30. Face masks and social distancing will be required. www.tinleyparkdistrict.org/vvac or 708-342-4200
The Forest Preserve District of Will County is offering Pollinator Crafts: Bee Hotels at 1:30-3 p.m. April 10 at Isle a la Cache Museum, 501 E. Romeo Rd., Romeoville. Visit the pollinator garden and create a tiny bee hotel to take home. The event is free for those 6 and older. Sign up by April 8. 815-886-1467 or willcountynature.org.
Kidz Theater Presents "Dodge" April 10 and 11 at the Tinley Park Performing Arts Center, 16801 S. 80th Ave. War is brewing between the Elves and the Gnomes after Dodge, an elf, disappears on her way to fetch the paint for leaves. Performances are at 6 p.m. April 10 and 2 p.m. April 11. Tickets cost $8. 708-342-4200 or www.tinleyparkdistrict.org
Living History Encounter – Personal Hygiene will be presented from noon-3 p.m. April 11 at Isle a la Cache Museum, 501 E. Romeo Rd., Romeoville. The free, open house event for all ages explores 18th Century tips on grooming, laundry and more. Registration is not required. 815-886-1467 or willcountynature.org.
Celebrate spring at the Canine Campus, 18200 84th Ave., Tinley Park, from 10:30 a.m.-noon April 17. There will be an egg hunt, spring-themed photo area, Easter bonnet contest and more. www.tinleyparkdistrict.org or 708-342-4200
The Tinley Park Chamber of Commerce is sponsoring a Flats & Vines - Wine Tasting event from 1-4 p.m. April 18. The Whistle Bar and Grill at 7537 W. 159th St, Tinley Park, is hosting the event, which includes tastings of eight wines, a choice of Whistle's flatbreads and a raffle ticket. Seating is limited. Tickets cost $42 at www.universe.com/flatsandvines. For information, call the chamber at 708-532-5700.
A Springtime StoryWalk Earth, Wind & Fire event is set for 10 am.-noon April 24 at McCarthy Park, 16801 S. 80th Ave., Tinley Park. Stroll through the StoryWalk, fly a kite or enjoy bonfire-roasted marshmallows. 708-342-4200
The Nature Foundation of Will County is hosting a Zoom webinar on attracting Bees & Beneficial Insects with native plants at 10 a.m. April 24. Heather Holm, biologist, pollinator conservationist and award-winning author will lead the program. Register at willcountynature.org.
Tinley Junction Mini-Golf and Batting Cages, 16801 S. 80th Ave., Tinley Park, open for the season from 4-9 p.m. April 30. On opening day, golfers will receive a glow necklace and a 2-for-1 coupon for future play. Golf rounds at the park district facility cost $4.50 for adults and $4 for children 12 and younger and seniors. www.tinleyparkdistrict.org/location/tinley-junction-mini-golf-and-batting-cages or 708-342-4200
Vogt Visual Arts Center, 17420 S. 67th Court, Tinley Park, will host a reception for its May show featuring the works School District 146 from 5-6:30 p.m. May 5. The show will run through May 29. Face masks and social distancing will be required. www.tinleyparkdistrict.org/vvac or 708-342-4200
Tinley Junction Miniature Golf and Batting Cages, 16801 S. 80th Ave., is hosting a Mother-Son Super Hero Date Night from 7-10 p.m. May 7. Dress up as your favorite superhero for dinner and miniature golf. Fee is $15 per person for residents and $20 for nonresidents. Register at www.tinleyparkdistrict.org or 708-342-4200.
The Lockport Police Department is collecting used bicycles at 1212 Farrell Rd. from 8 a.m.-5:30 p.m. Monday through Friday. The police, city staff and volunteers will refurbish the bikes May 15. They will be sold for a nominal fee by the Lockport Resource Center with some given to needy families. All proceeds will benefit the center's Transformation Scholarship Program for needy families. Contact the Lockport Resource Center at 815-838-9615 or lockportresource@gmail.com.
Plant by Numbers – Simple Plans, Beautiful Spaces for Pollinators is being offered through June 13 at Isle a la Cache Museum, 501 E. Romeo Rd., Romeoville. Hours are 10 a.m-4 p.m. Tuesday through Saturday and noon to 4 p.m. Sunday. View color templates and guides on how to create a beautiful native garden with low-maintenance plans and plants. Plant by Numbers was created and shared by the Lexington, Ky., Department of Environmental Services. Registration is not required. 815-886-1467 or willcountynature.org