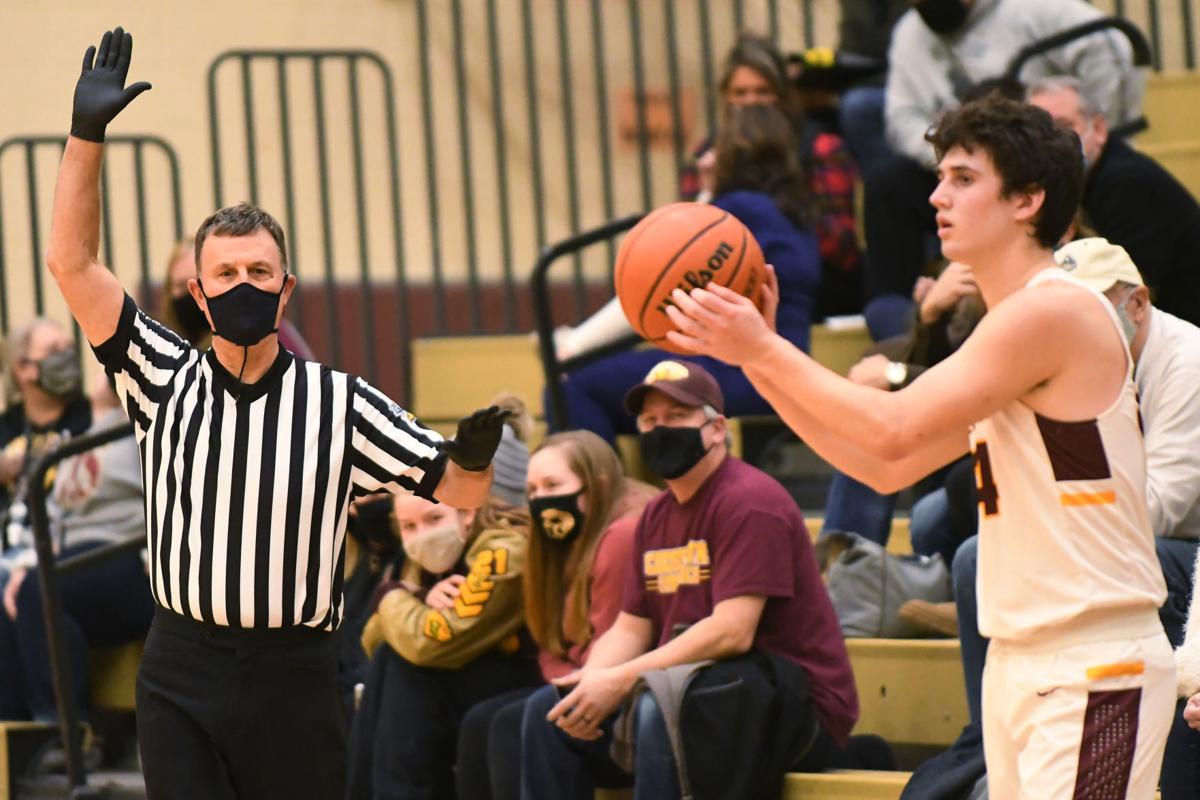 Officiating has been a part of Andy Simpson's life for last 31 years.
It's a standard he set even before he made his first call.
"In 1990, the year my father died, I started officiating basketball. I buried my dad on the first day of the first game I ever had," Simpson said. "I remember my mother said, 'Son, you go officiate that basketball game tonight because that's what your father would want you to do.' My dad pitched professional softball, so we were a big sports family, and I said, 'You know what, mom, that's probably exactly what he would've wanted me to do.' So, that's what I did.
"I went to officiate a basketball game."
Simpson added that his father, Paul, had a big influence on him and his love of sports, and even amid the coronavirus pandemic, that love hasn't wavered.
The 1978 Highland graduate understands that at his age, he is at a higher risk of having severe effects if he contracts COVID-19. Referees had the choice to opt out of officiating during the 2020-21 school year for health and safety reasons, but when Simpson weighed his options, he felt that he had an obligation to be there.
"I did it for the student-athletes," Simpson said of opting in. "I personally feel like if we take the correct protective measures, then I will be protected. I think the schools and the athletes are doing a great job. I just think these kids need an outlet and something to do.
"So, I will protect myself and make sure these kids have a chance to play."
Seeing zebras
IHSAA assistant commissioner Sandra Walter commended Simpson and numerous other officials statewide who have decided to continue refereeing throughout such unprecedented circumstances.
She believes their presence, especially throughout the 2020-21 school year, shouldn't be taken for granted by anyone involved in prep athletics, whether it's the student-athletes and their families, the local community or media members.
"The treatment of our officials isn't always positive," Walter said. "But it's good to remind people that they're people, too. They're taking a huge risk in supporting someone else's children and at the possibility of taking something home to their own family."
Since the 2016-17 school year, the number of officials certified by the IHSAA has been on a steady decline for various reasons — perhaps most notably due to poor sportsmanship from fans, according to Walter — but the 2020-21 school year has seen a sharper decline, which Walter attributes to COVID-19 opt-outs.
From 2016-17 to 2019-20, the number of officials certified by the IHSAA during that four-year span decreased by 438 from 6,907 to 6,469, according to documents obtained by The Times. However, from 2019-20 to 2020-21, the IHSAA has seen a decrease of 585 certified officials, falling from 6,469 to 5,884.
Walter expects more officials to opt back in for the 2021-22 school year as the coronavirus vaccine roll out continues around the state. But until then, she supports whatever personal decision an official makes.
"Some have decided not to officiate because they're high risk, and we certainly understand that," Walter said. "You can't fault them for that. They have families that are concerned as well, but we've still had large numbers who have continued to work for our kids while putting themselves at risk in the process.
"We can't thank them enough."
A risky choice
For the first 32 years of Kim Yelich's officiating career, she never questioned if she should be out there on the hardwood.
After all, the 1986 Lake Central graduate loves being involved in high school basketball, but this year has been unlike any other.
The coronavirus pandemic has had a direct effect on seemingly every aspect of life, and Yelich wasn't always sure if she should suit up for a 33rd consecutive season. Aside from officiating, Yelich is also a kindergarten teacher at Watson Middle School, so she already comes in contact with numerous children on a daily basis.
"I really debated whether or not to come back this year or to take a year off because it's very scary," Yelich said. "With this pandemic, you just don't know. Some people get COVID, and they're fine. Other people get it, and it's much more serious. So, it's something I think about all of the time. ... Ultimately, though, I guess I did it for the athletes.
"I knew that they needed us."
Yelich added that she was skeptical at first, but she praised the Region's athletic directors for doing their best to keep the officials safe before, during and after competition.
Sometimes, though, those safety measures mean calling off a game altogether.
The Times has confirmed that at least 32 of the 41 Region girls basketball teams have suspended activities and/or missed a contest this season due to COVID-19 concerns within their respective programs. The same goes for at least 25 of the 44 boys basketball teams in Northwest Indiana.
One of Yelich's officiating colleagues, Dave Kurtz, dealt with similar stoppages in the Indianapolis area, and unlike her, he opted out.
The 1968 Richmond graduate has officiated basketball for 30 years, and this season would have been his 31st. Kurtz originally planned to be on the court, but after his first few games were postponed and one of his close officiating friends, Rob Couch, contracted COVID-19, he decided against it.
Kurtz has Type 2 diabetes, making him high risk for coronavirus complications, and he thought that potentially exposing himself wouldn't be wise.
"My friend was down for the whole month of December and had a really rough time with (COVID-19)," Kurtz said. " ... He eventually got (the) OK and resumed his schedule, but he was the one who talked to me about it and said, 'If I were you, because of your health, I would really bow out this year.' So, I canceled my entire schedule."
Mark Angelo Terry officiates at the Northwest Crossroads Conference swimming and diving championships. He's an official for three different sports.
Kurtz said its been tough to miss out on such a big part of his life, but he is thankful for the support he's received since making his decision.
If the coronavirus spread continues to decline, the 70-year-old intends to be back on the court next winter.
"I waited and waited and waited, and I really didn't cancel until the middle of November because I still hadn't done a ball game yet. All of the ball games were being canceled (due to COVID-19)," Kurtz said. "So, when I decided to call my assigners and (opt out), they said, 'Don't worry about it. We understand. ... Hopefully we'll see you next year.'"
Behind the scenes
Jeff Nix, Steve Jovanovic and Ryan Labis, who are local officials assigners, have all preached the same thing to the referees in their associations this school year: Be adaptable.
Anything can change at any moment amid the coronavirus pandemic, and sometimes that means driving to a school just for a game to be canceled or postponed.
"Some of the schools have been really good to us," Nix said. "If we get officials to the school, sometimes the school will throw a little bit of money to them. Sometimes they'll give them $25 or $30 for taking time out of their evening to drive there, even though it's not a full-game fee (roughly $75). I mean, is anybody trying to get rich off officiating? Of course not, but the fact that some schools will do that is appreciated."
Nix is an assigner for the Lake County Officials Association, which includes roughly 200 officials and covers about 22 high schools. Steve Jovanovic assigns officials for the Northwest Athletic Officials Association, which also has about 200 officials and accounts for 12-15 high schools in the Region. Labis is an assigner for the Hoosier Athletic Officials Association, which includes roughly 150 officials and accounts for four high schools in Porter County (Marquette, Michigan City, New Prairie and Westville).
According to all three assigners, they've each had roughly 10 officials in each of their associations opt out of their seasons, though some have opted back in as the COVID-19 cases continue to decline.
Don Heichel, of LaPorte, an IHSAA official, raises his hand as a free throw attempt is made during the Bishop Noll at Highland girls basketbal…
Nix, Labis and Jovanic said their jobs have been a bit more tedious and strenuous this year, on top of being officials themselves, but they complimented schools for being accommodating with their scheduling changes and updates.
Usually a typical boys basketball schedule consists of night games on Tuesdays, Fridays and Saturdays, but this season makeup games have often been played on Wednesday nights, Thursday nights and Saturday afternoons so that the associations don't spread their officials too thin.
"It's been a challenging year, and hopefully we can just get through it," Labis said. " ... Sports are important, and I think refs are in this because we love the kids, we love the game and we love the competition. All we want to do is give them a chance."
While giving them a chance, Jovanovic added that he's taken extra precautions while officiating this year, and he's encouraged his referees to do the same.
From his perspective, every safety measure is worth it.
"I have to be careful as an assigner and an official because I had open heart surgery in July," Jovanovic said. "I had to get my mitra valve fixed, so I gotta be careful. For jump balls I even have hand sanitizer. It's usually a whistle, but this year? I got hand sanitizer."
Steve Booth officiates as East Chicago hosted 21st Century Friday night in Great Lakes Athletic Conference competition.
Unnoticed changes
In addition to hand sanitizer, which has often been readily available for officials, athletes and coaches at prep basketball games around the state this season, there have been a few more subtle changes on the officiating side.
Jaylan Robinson, a 2016 EC Central grad who has been officiating basketball for four seasons, said the IHSAA has updated some of its rules to account for COVID-19.
"It's just little things like during timeouts and stuff, we're used to going up to teams and their huddles like, 'Hey, first horn! Second horn!' but now we just stay back and use our voice more," Robinson said. " ... Even when we're taking the ball out of bounds, the state approved for us to bounce the ball to players in any situation. Usually, when we're on the baseline, we're supposed to hand the ball to the players, but bouncing it allows us to stay 6 feet away."
Pregame meetings between players, coaches and officials have also been scrapped, and referees have been instructed not to touch athletes this season. In prior campaigns, referees were encouraged to pat players on the back or help them up off the floor to set an example of good sportsmanship.
Furthermore, a few basketballs are usually chosen for each contest, and they're frequently switched out during the game to be wiped down and sanitized.
Officials have the option of refereeing in a mask or gaiter, while keeping their whistle underneath it. However, it's easier said than done. Labis has a gaiter that he said works well for him, but Robinson has decided against it because he struggled to breathe the first few times he tried to do it.
Either way, the IHSAA does require officials to have a mask or gaiter with them at all times so they can wear whenever live play is not happening. Examples of this would be during a timeout, during halftime and before and after the contest.
Some schools have also required that Robinson and other officials come fully dressed because they won't be allowed to use a changing room, which is normally available on game days.
"It just depends on the school," Robinson said. "I've worked about the same amount of games that I did last year, so I wouldn't say I've worked more games. But, I have worked more games that are farther and at different schools than usual just because some officials have opted out or aren't working as many games."
As a young referee, Robinson said he hasn't had many concerns about his health as he officiates this season, and he's been proud to fill in whenever and wherever he's needed.
Just like his more experienced counterparts, Robinson emphasized that the athletes are the main reason he's been willing to take this risk. During his time at EC Central, he was a member of the baseball team and has fond memories of representing the Cardinals on the diamond.
If he can help facilitate similar experiences for the athletes coming after him, Robinson views officiating as an obligation rather than a choice.
"I was class president in high school, so even though I didn't play basketball, I know how much these sports mean," Robinson said. "Plus, since I was the class of 2016, we had Damien Jefferson and Jermaine Couisnard, so I went to a lot of big games. That wasn't too long ago and I still know what that feels like. ... Now, we're getting to that point in the season where a lot of big games are coming up that a lot of people care about, and more fans are even being allowed.
"So, if the state has given us the green light, I feel like I should be out there."
Gallery: Basketball officials practice COVID-19 safety protocols
Official George Plesac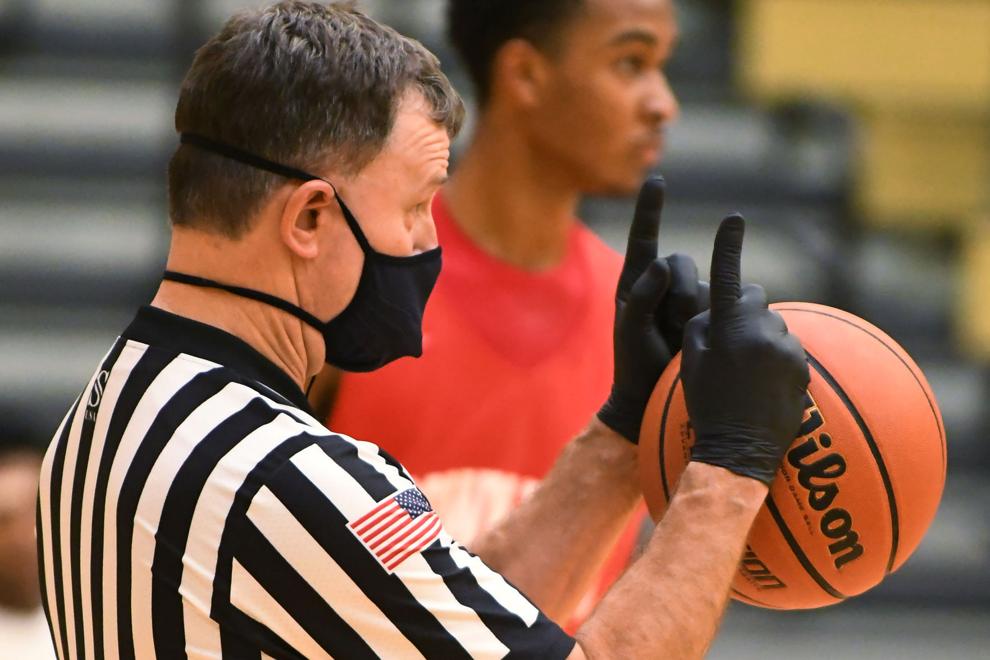 Official George Plesac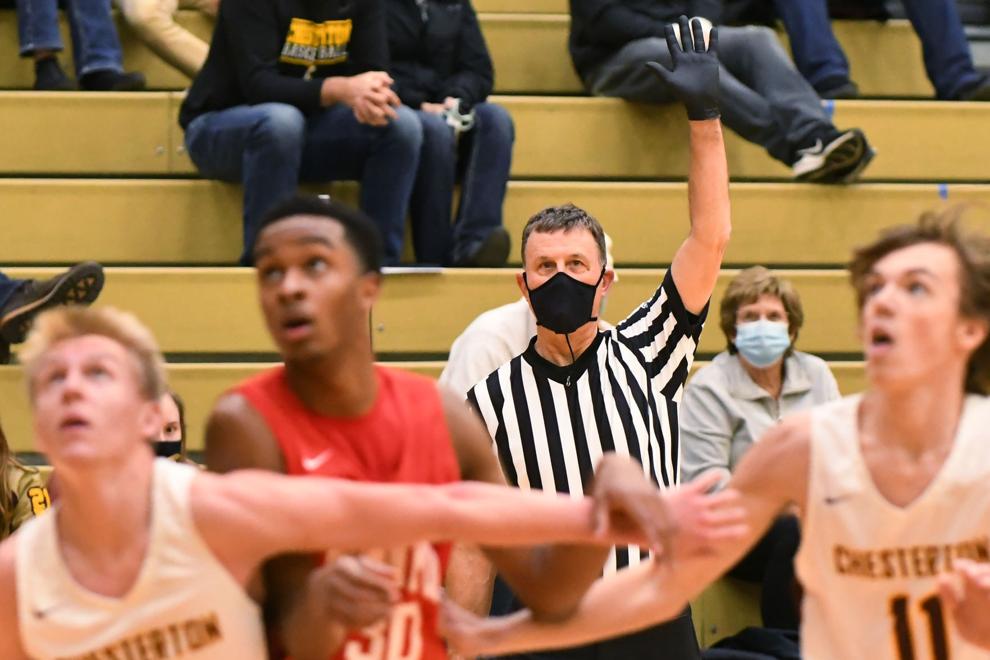 Offcials: East Chicago hosts 21st Century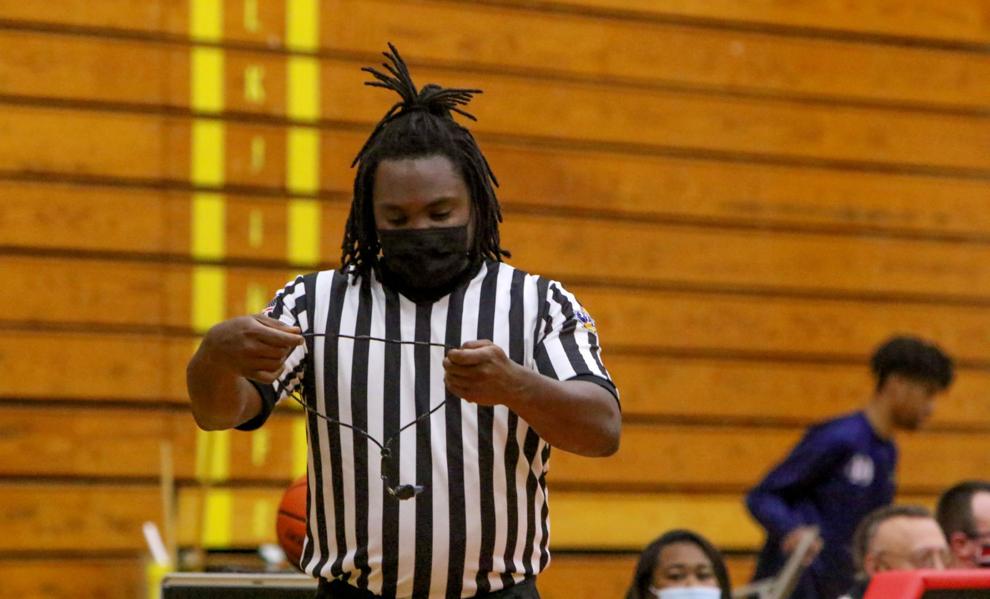 Offcials: East Chicago hosts 21st Century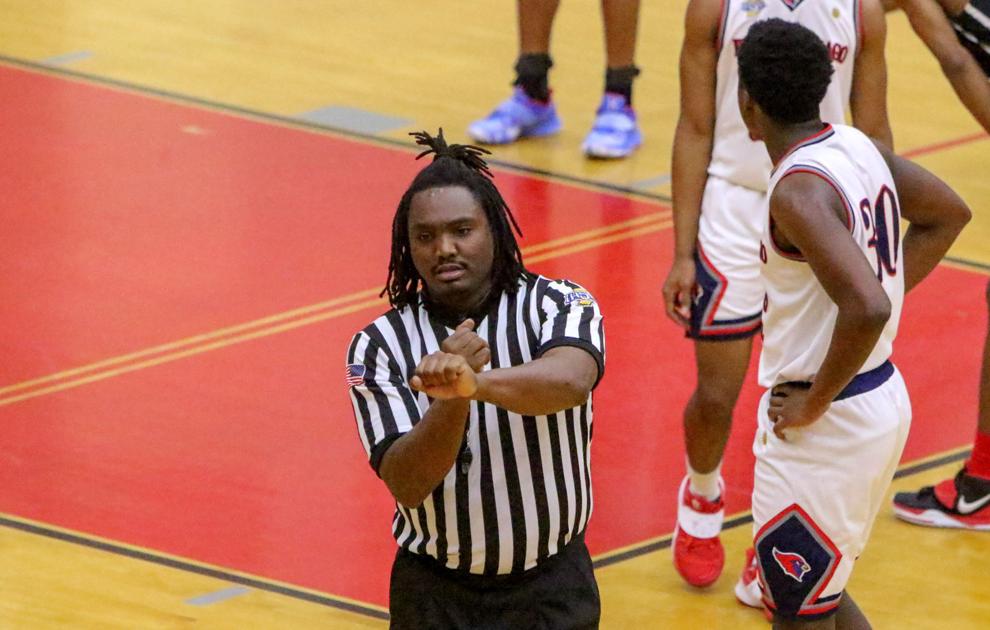 Offcials: East Chicago hosts 21st Century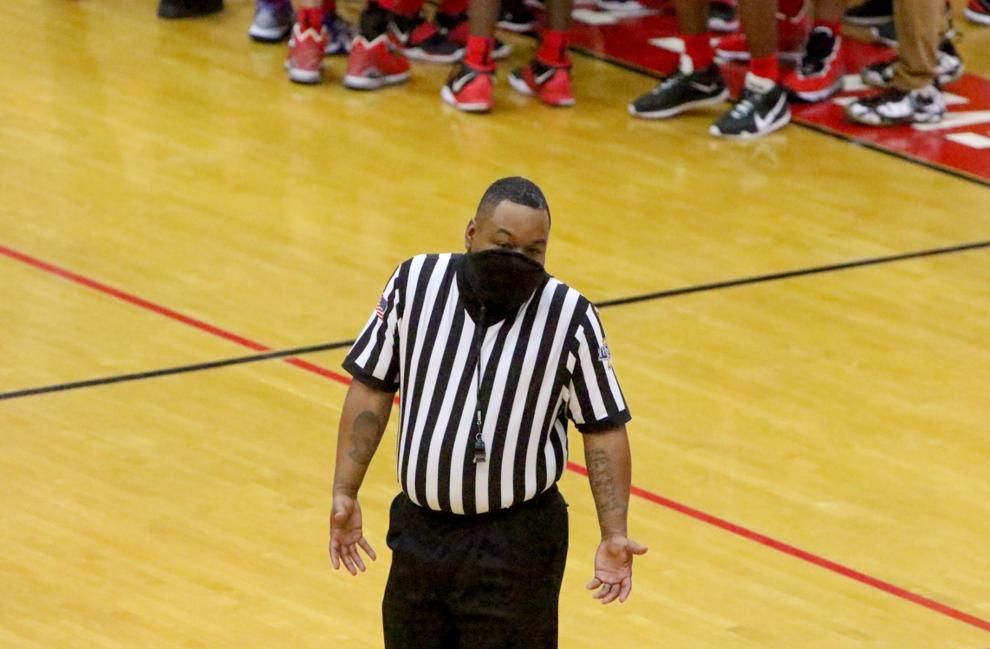 Offcials: East Chicago hosts 21st Century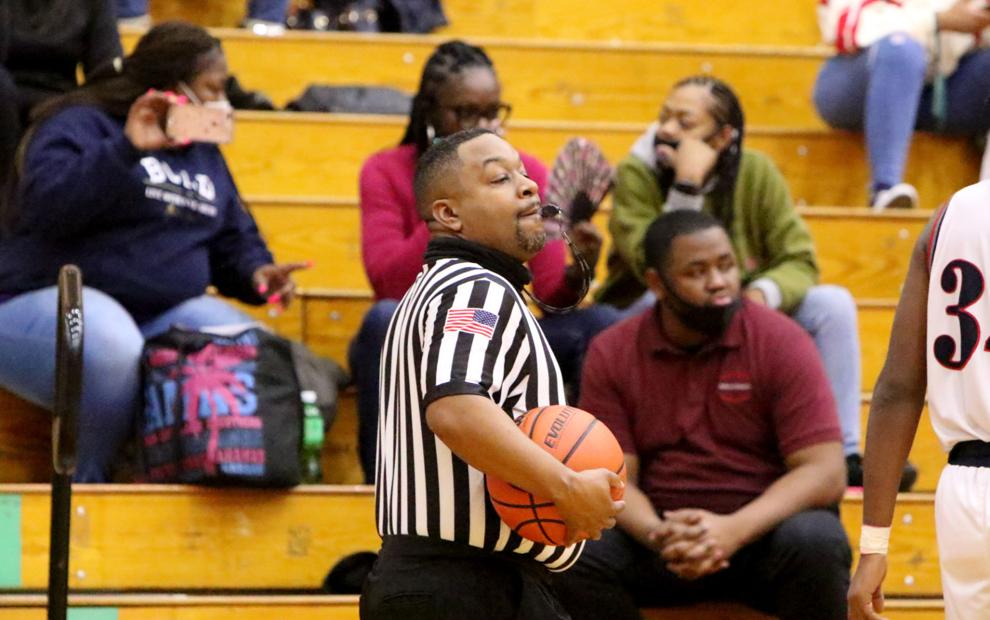 The Northwest Crossroads Conference swimming and diving championships
The Northwest Crossroads Conference swimming and diving championships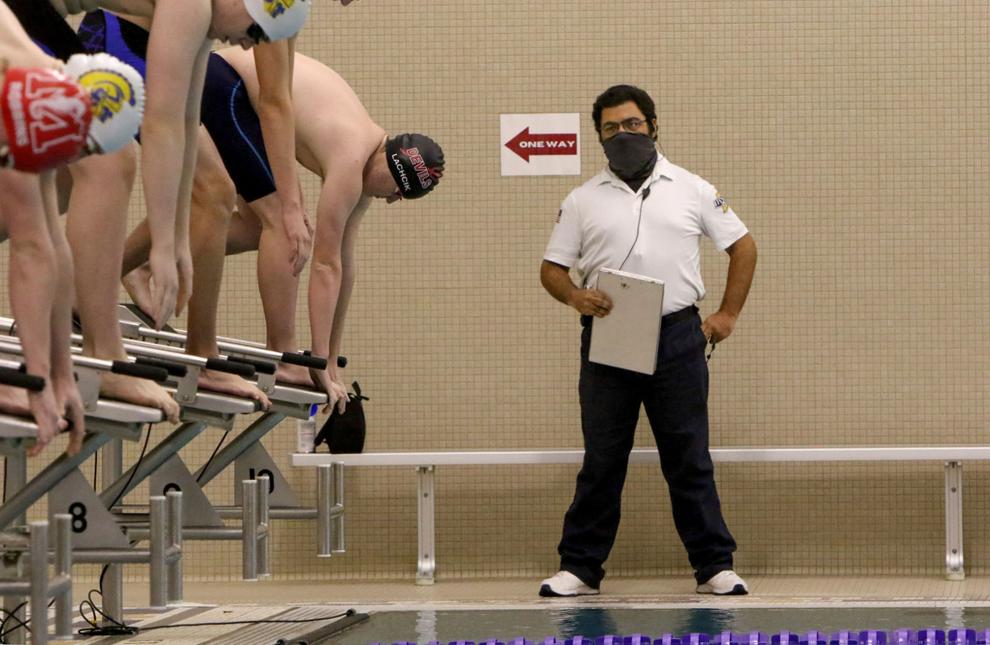 Referees and COVID-19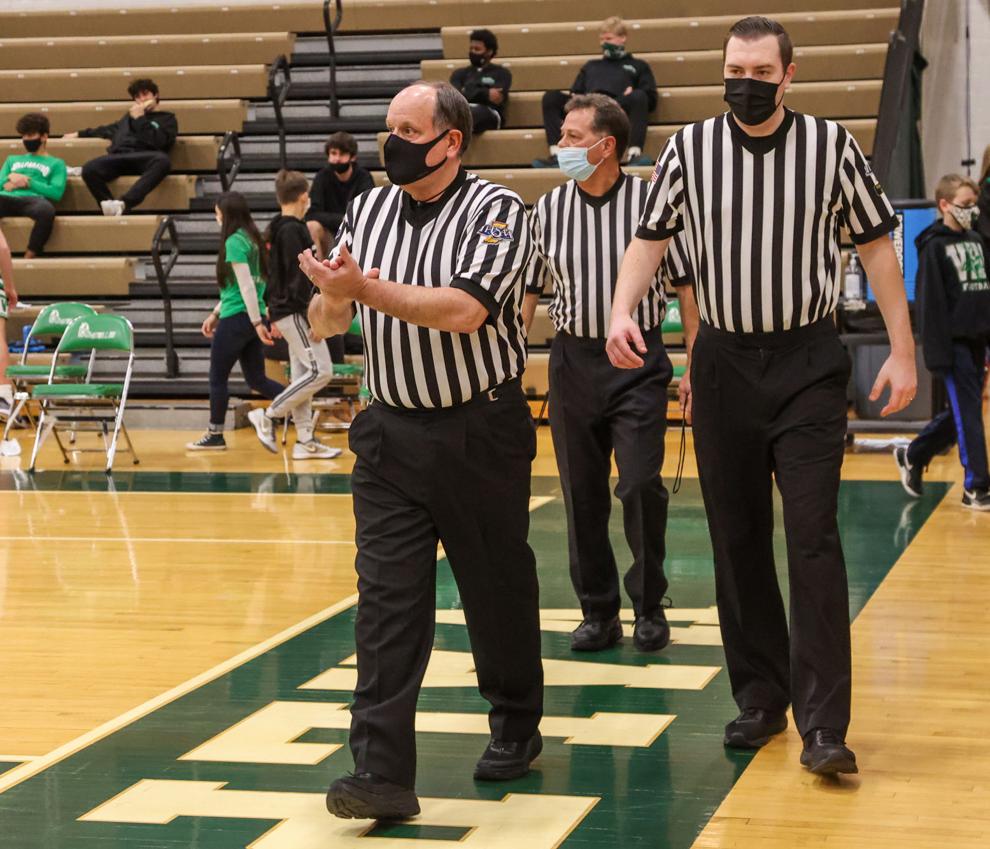 Don Heichel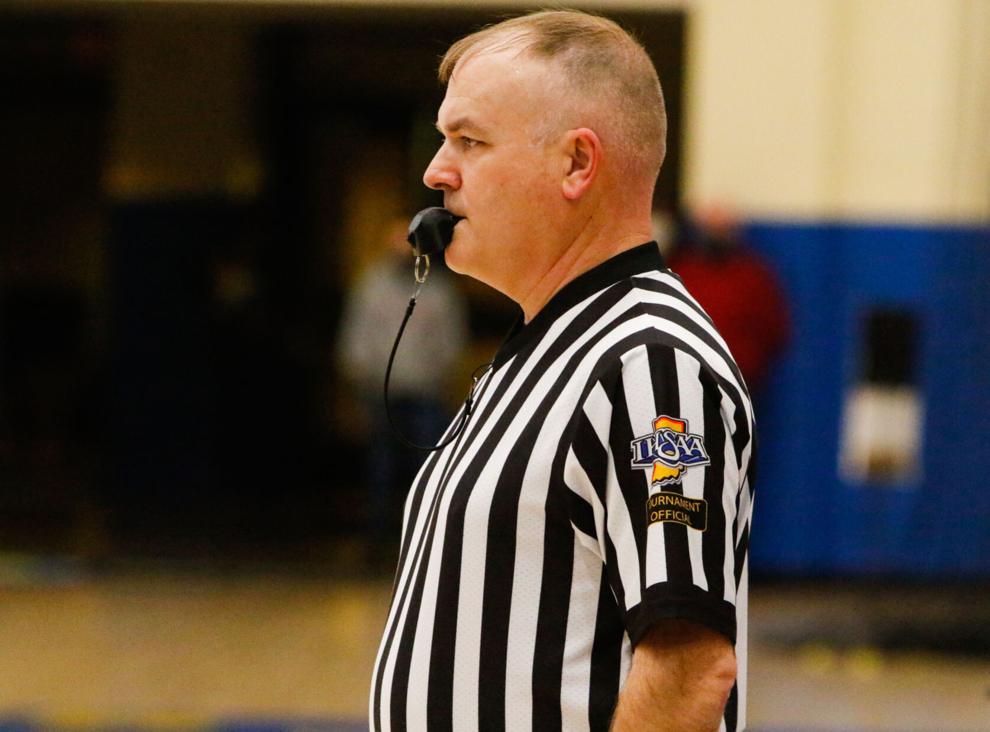 Don Heichel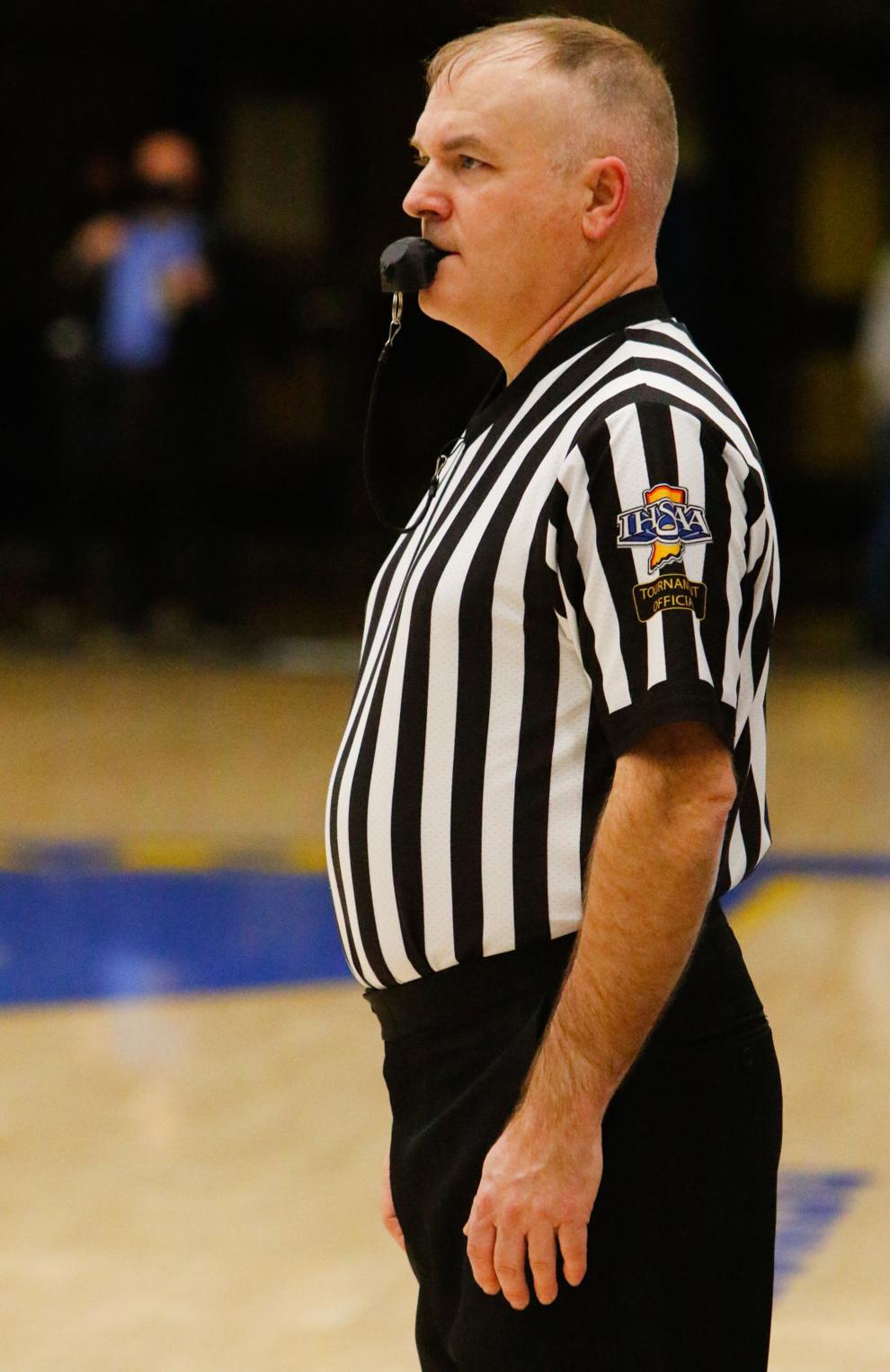 Don Heichel