The Northern League, which was known as the Midwest Collegiate League before its recent rebranding, announced on Thursday the addition of a Cr…
The Oilmen were chasing their fourth MCL title overall and first since 2018.
"Mentally, the hardest thing for me to do in that process was finally making the decision to leave Purdue," Tomasic said Wednesday. "Signing t…
Nick Miketinac, who will be a sophomore at Butler this fall, has reached 90 mph with his fastball.
Jack Guzek is hoping for a chance to play professional baseball. In the meantime, he's dominating Midwest Collegiate League hitters.
"I hurt my shoulder," Hatcher said. "I hit a double down the line and I tripped over first base, I tripped over my own feet."
Northwest Indiana Oilmen right-hander Matt Lelito is a man of many talents: He can throw a 90 mph fastball, tape his own ankles and help resto…
"Words can't even describe this feeling," right fielder Devonte Brown tweeted. "An opportunity of a lifetime, something you dream of as a litt…
TJ Marik's father and grandfather both were scouts for MLB organizations.
The NWI Oilmen and Crestwood in home opener
"I'm thrilled at the opportunity. A goal of mine for a long time was to be a Big Ten coach."
Valparaiso hosts Notre Dame in baseball.
Western Michigan's Rachel Bontrager, a Valparaiso graduate, was named the MAC Player of the Year. The senior had 387 kills, which was fourth o…
"Alaina's been at the No. 1 spot in our lineup for three seasons so that tells you what kind of player she is and what we think of her," Flori…
"(Johnny Maynard is) the kind of guy that you lean on to get on the other guys — sort of the foot to tail, if you know what I'm talking about …
Austin Peterson led the freshman class at Purdue in 2019 in strikeouts, innings pitched and appearances.
VALPARAISO — Colin Fields etched his name into Valparaiso history with a performance for the ages.
E'Twaun Moore will begin his 10th season with the Phoenix Suns, according to New York Times reporter Marc Stein.
"It's crazy. When you're a kid, you don't think these things are possible. You just think they're dreams."
McIntyre is one of four Spartans seniors to commit to a Division I program.

Midwest Express Clinic / Crown Point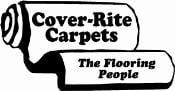 Cover-Rite Carpet & Design Center
WHITING — Costa Sirounis isn't taking for granted his summer with the Northwest Indiana Oilmen in the Midwest Collegiate League.
"Playing in the SEC is probably any kid's dream playing college baseball."
It felt like Christmas in July for Paul Sullivan. Baseball was back. And on Independence Day, no less.
The Oilmen and Minutemen opened up Midwest Collegiate League play on the Fourth of July at Oil City Stadium in Whiting.
The coronavirus pandemic shut down Jack Guzek and his Iowa baseball teammates on March 11 and he hasn't thrown a meaningful pitch since.
Oilmen owner Don Popravak and his staff plan to implement a number of changes to help keep fans and players safe during the COVID-19 pandemic.
Baseball fans in the Region will have an extra reason to celebrate the Fourth of July.