ST. PAUL, Minn. — At every level, in every facet and phase, baseball is being optimized. Every buzzword that has hit the business community over the last 20 years — market inefficiency, disruption, big data and more — has also become part of the baseball lexicon.
The ways in which professional teams, colleges and even high-school hitting coaches evaluate and instruct players converge with each step of that optimization, and the game looks more similar across leagues, levels and countries with each passing year.
If RailCats manager Greg Tagert has his way, however, the rich history of the game will keep at least one firm foothold: in his dugout, at U.S. Steel Yard. Tagert has used a four-man starting rotation throughout his tenure with Gary, and that's just one way in which he stands out from the crowd, even in the inherently idiosyncratic world of independent baseball.
His philosophies on hitting are unabashedly old-school, and the RailCats' regimen of pregame conditioning and fundamental work leads some rival teams to jokingly refer to the club as Gary University.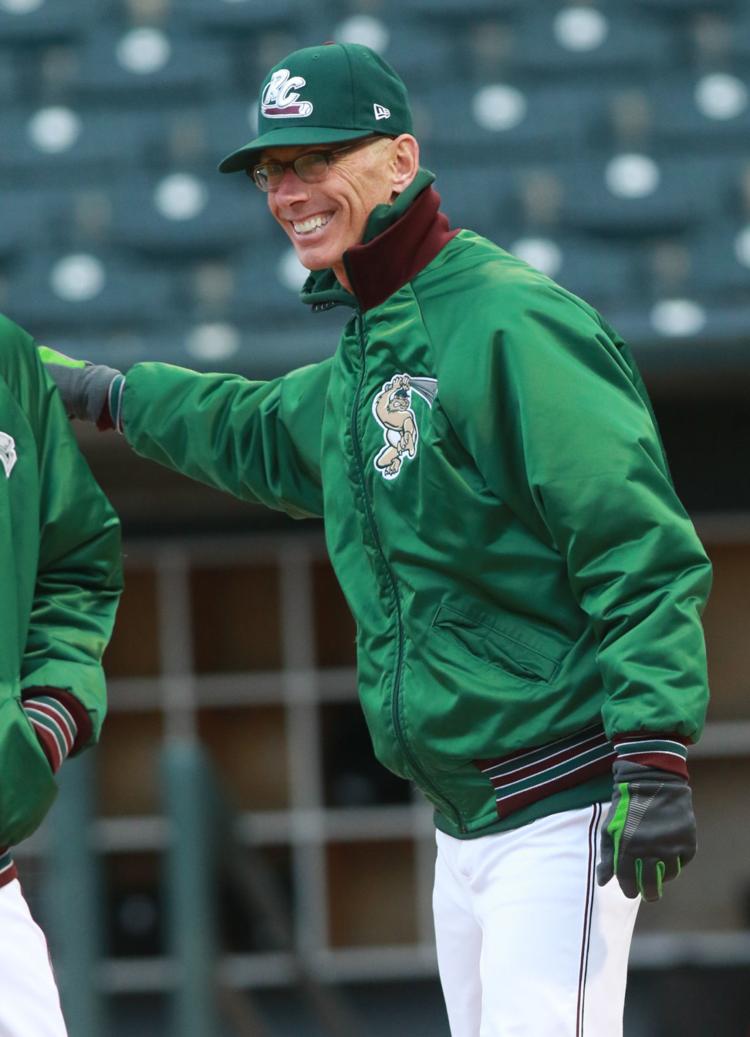 "This statement is not going to carry much weight much longer, but what's unusual to others is the norm for us," Tagert said, sitting in the third-base dugout before a game Friday at CHS Field in St. Paul, Minn. "And I grew up watching baseball in the late 1960s, so the norm to me is what's unusual, now, with what you see in our league, or in Major League Baseball."
Though Tagert is quick to point out that the four-man rotation was the norm in MLB for some two decades, he didn't revive it as an homage. Rather, he was responding to the incentives and constraints he faced in the Frontier League, where he began his managerial career in 1995.
"As much as anything, the rosters were 22 players," Tagert said. "I've always believed in having some extra depth on the bench. If you're going to carry an extra position player, it has to be at the expense of one of your pitchers, and the best way to protect that bullpen, ironically, is to go with one (fewer) starting pitcher."
In the Frontier League, that was relatively easy. That circuit's schedule had many off days, including every Monday of their season. When Tagert took over Gary in 2005, he faced a much more compact schedule, and that meant that carrying on the four-man rotation would require training starters to handle working regularly on three days' rest.
And Tagert still faces roster constraints: Teams in the American Association are limited to 23 players on their roster.
"A couple of guys from my (previous) clubs joined us in Gary, and they were very comfortable with it," Tagert said. "We needed something different to compete against the St. Pauls and the Fargos and the Winnipegs, and if we could find four suitable starting pitchers, that made us a little bit unique."
However, none of the Frontier League holdovers became fixtures. The ace of Tagert's early, highly successful teams in Gary was Willie Glen, an Indianapolis native who happened to be released from his Double-A assignment in the Chicago White Sox system on the eve of the Northern League's season.
As baseball's culture has evolved, Tagert has found it harder to convince pitchers like Glen — who become available unexpectedly, but have a pre-existing pedigree and a track record of success — to embrace the notion of being used so differently.
"It is getting to be, over the last five years I would say, something that has to be sold to a player. It's one of the reasons that we sign pitchers with a little bit more unorthodox careers," Tagert acknowledged.
On Friday night, the RailCats were held to a single run over seven innings by Spencer Jones, who pitched last season in the Tampa Bay Rays organization and whose fastball frequently topped 90 miles per hour. Jones signed with the St. Paul Saints on April 18, three weeks after Tampa Bay cut him from their spring camp.
"It has been a constant challenge in terms of signing, say, the pitcher that just gets released out of Double-A," Tagert said before the game. "We have a harder time. But it's been guys who are looking to do something different in their career who have had the most success in it."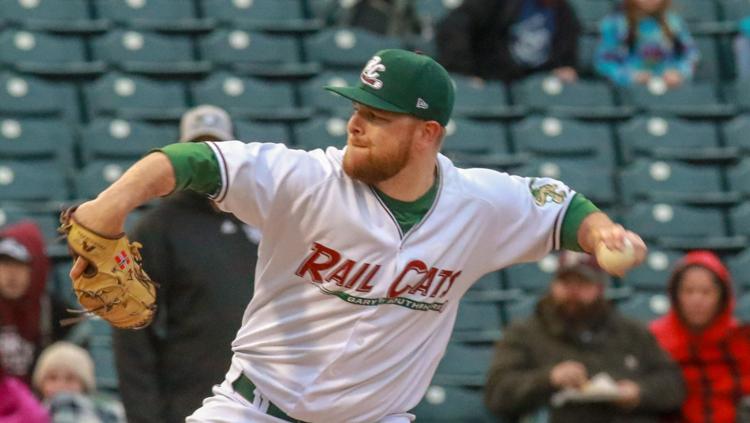 The latter description fits Lars Liguori, the RailCats' only returning starter this season. Liguori has played six seasons of pro ball, and all six have been spent in independent leagues.
In his third season with Gary and second as a starter, Liguori matched Jones' brilliance on Friday. Liguori, 28, allowed four hits and an unearned run in his seven innings. He's mentally and physically embraced the program Tagert runs.
"It was something new to me, so I wasn't sure how to go about things, but once I started learning the routine, having one less day off before you throw, I honestly kind of like it," Liguori said. "It's fun to have the ball every four days. But it definitely takes some adjustments, especially if you've been in a five-man (rotation)."
Liguori doesn't overpower opposing batters; he relies on being able to throw strikes and pitch to weak contact. That makes him a good fit for the RailCats' needs, because they need their starters to be more efficient than other clubs do. Most pitchers wear down if they rack up a high pitch count, but most starting pitchers also have four days' rest.
"What we preach is throwing fastballs for strikes," Tagert said. "We haven't really embraced the 55-60 percent breaking ball (usage). That one's a tougher one for me to accept."
That reluctance to rely on breaking balls makes sense in light of the way Tagert manages his pitching staff, but it looks increasingly outdated. The RailCats rank last in the American Association in strikeouts per nine innings, putting pressure on a fielding group that has been uncharacteristically poor.
As players even in independent baseball learn to calibrate their swings to generate more power, an inability to avoid contact becomes more dangerous, and the RailCats' formula for success can slowly break down.
When Tagert hears about a new emphasis on high four-seam fastballs, he thinks of Nolan Ryan and Tom Seaver, who thrived with that pitch decades before Statcast made spin rate another buzzword. When he hears about batters focusing on their launch angle to generate power, he thinks of Harmon Killebrew, whose uppercut swing Tagert thinks was among the best ever.
Yet, the game's changes defy his effort to apply his experience and observations to them. While the RailCats are the only team in the league to make the playoffs each of the last two years, they have not reached the league finals since they won it all in 2013, and 2015 was the only losing season of Tagert's managerial career, at any level — until, perhaps, this one. The RailCats snapped a six-game losing streak with an 11-10 win Sunday night in St. Paul, but are 13-20 for the year.
It's clear that Tagert feels building pressure, the frustration of losses piling up and the ground shifting underfoot. As long as he can, however, he'll continue to offer his fans and players something rapidly vanishing in other corners of the baseball world: variety.
Be the first to know
Get local news delivered to your inbox!