GARY — Chase Dawson waited through the entire 2019 Major League Baseball Draft to hear his name called.
The Andrean High School and Valparaiso University graduate had hopes of joining a MLB-affiliated minor league team to begin his professional career, but instead the next chapter in his journey will be with the Gary SouthShore RailCats.
Dawson signed with the RailCats on Tuesday and made his debut later that day at U.S. Steel Yard.
"That's the fire that keeps me going," said Dawson, who walked on with the Crusaders. "It's not really about proving people wrong but just making sure I'm right. I like being the underdog. It's fun."
In his first game, Dawson recorded a double, two walks and one run in a 5-3 loss against the Winnipeg Goldeyes. Wednesday, he followed it up with three hits, five RBIs, one walk and two runs to help the RailCats even the three-game series with an 8-3 victory. As a Chesterton native, Dawson attended several games at U.S. Steel Yard when he was a youngster and said it felt amazing to help his team break a four-game losing streak, especially on his birthday.
"That's a nice little birthday gift," said Dawson, who turned 22. "It's awesome to be back on a field. I thought it would be hard going to a new team that's been together for a month or two, but they made it easy. It's Day Two, and I already feel like I'm a part of the team."
RailCats manager Greg Tagert brought Dawson in for a workout last week and was impressed with his overall performance. He also witnessed Dawson have another strong showing at an invitation-only post-draft workout for the Arizona Diamondbacks on Monday in East Chicago. Before another team swooped in and added him to their roster, Tagert decided to offer Dawson a contract just over 24 hours later.
So far, Tagert's quick decision has paid off.
Dawson has made an immediate impact with the RailCats and showed that his Second Team All-Missouri Valley Conference selection during his senior campaign at Valparaiso was no fluke. He led the Crusaders with a .324 batting average, 39 runs, five triples and tied for the team high with 55 hits. He also ranked third on the squad with four home runs, and his production has remained steady with the RailCats.*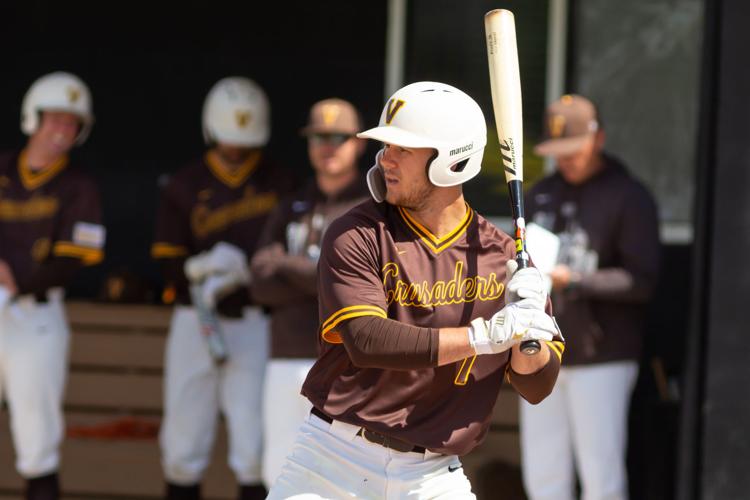 Wednesday, he went 3-for-3 with a single and two standing triples to help the team erase an early two-run deficient and earn its 11th win of the year.
Keep reading for FREE!
Enjoy more articles by signing up or logging in. No credit card required.
"It's been a nice two days, but we weren't even sure if we were going to run him out there (Wednesday) to be honest with you," Tagert said. "We knew (Kevin) McGovern was pitching, who is a very tough pitcher in our league, an experienced left-hander and usually the kind of guy that's going to give a young player fits. But it was the other way around."
Dawson said having a standout showing on his birthday was special, and it was even more memorable because his parents, Rick Dawson and Tonia Michalski, were in attendance. They have been in the stands for both of their son's first two professional games, and Chase Dawson said having their support is nothing new.
They've attended the majority of his games since he first started playing baseball and haven't missed any significant milestones, including his back-to-back state championships with the 59ers in 2013 and 2014.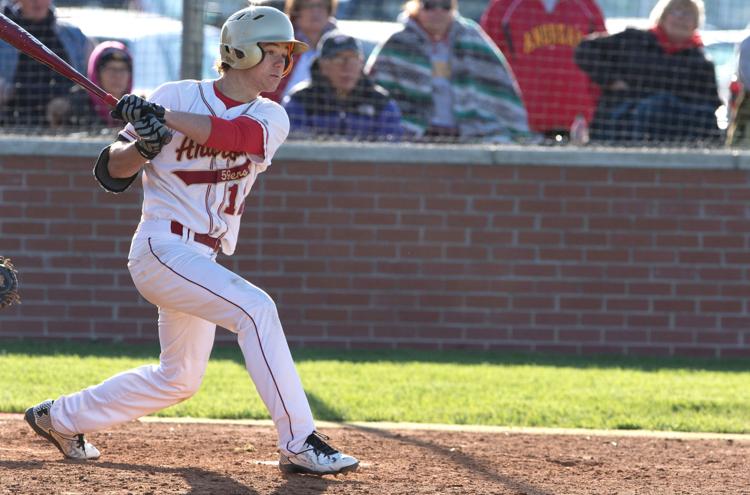 Rick Dawson said his son has worked tirelessly, even while on vacation, to maximize his potential, and he isn't surprised by Chase Dawson's offensive display. During a family trip to Mexico last year, Chase Dawson brought his baseball gear with him, and Rick Dawson said they searched all over just to find a place for him to hit.
"He did not want to lose his swing," Rick Dawson said. "I said, 'Chase, come on. Take a week off and clear your head. And all I heard was, 'No, Dad. No, Dad. No, Dad.' I offered, and he just wanted to continue. How do you take that away from a kid?"
Even though Chase Dawson went undrafted, Rick Dawson said that nobody in their family was too disappointed. It just meant that his son would have to take a different route in order to play professionally, and Rick Dawson said it's been a joy to watch him find that next opportunity in the Region.
"As many times as you drive past the RailCats and if you know a little history on the team, it's a serious league," Rick Dawson said. "The pitcher (Jumpei Akanuma) is from Japan, and I told him, 'Chase, these kids are coming from all over the world to play here, and you're here, too.' He just needed that little window to show those guys that didn't want him that maybe they missed out."
With his recent graduation from Valparaiso and stellar debut with the RailCats, Rick Dawson said there was plenty to be happy about on Chase Dawson's 22nd birthday. He planned to cook steaks for his son, while his wife bought a cake so they could celebrate together before getting back to business.
The RailCats (11-12) wrap up their series Thursday against the Goldeyes (15-10), and Tagert said Dawson will be in the lineup once again. Throughout his 15 seasons with the team, Tagert has watched players get off to hot starts and eventually regress.
Chase Dawson is batting .800 with a 1.800 slugging percentage and .875 on-base percentage through two games and even signed a few autographs following Wednesday's victory. Tagert knows he won't be able to continue that level of production. However, after helping jumpstart the team's offense, Tagert believes his newest player deserves another chance to keep making plays.
"The way baseball comes at you every day, I'm going to guess it'll be tough to maintain what he's done," Tagert said. "But for these two days, it couldn't have been a better story for him. The thing that I've been impressed with — and I think you hear it in his voice and how he plays the game — he's genuinely excited to be here."
* Editor's note: This story has been corrected from an earlier version.