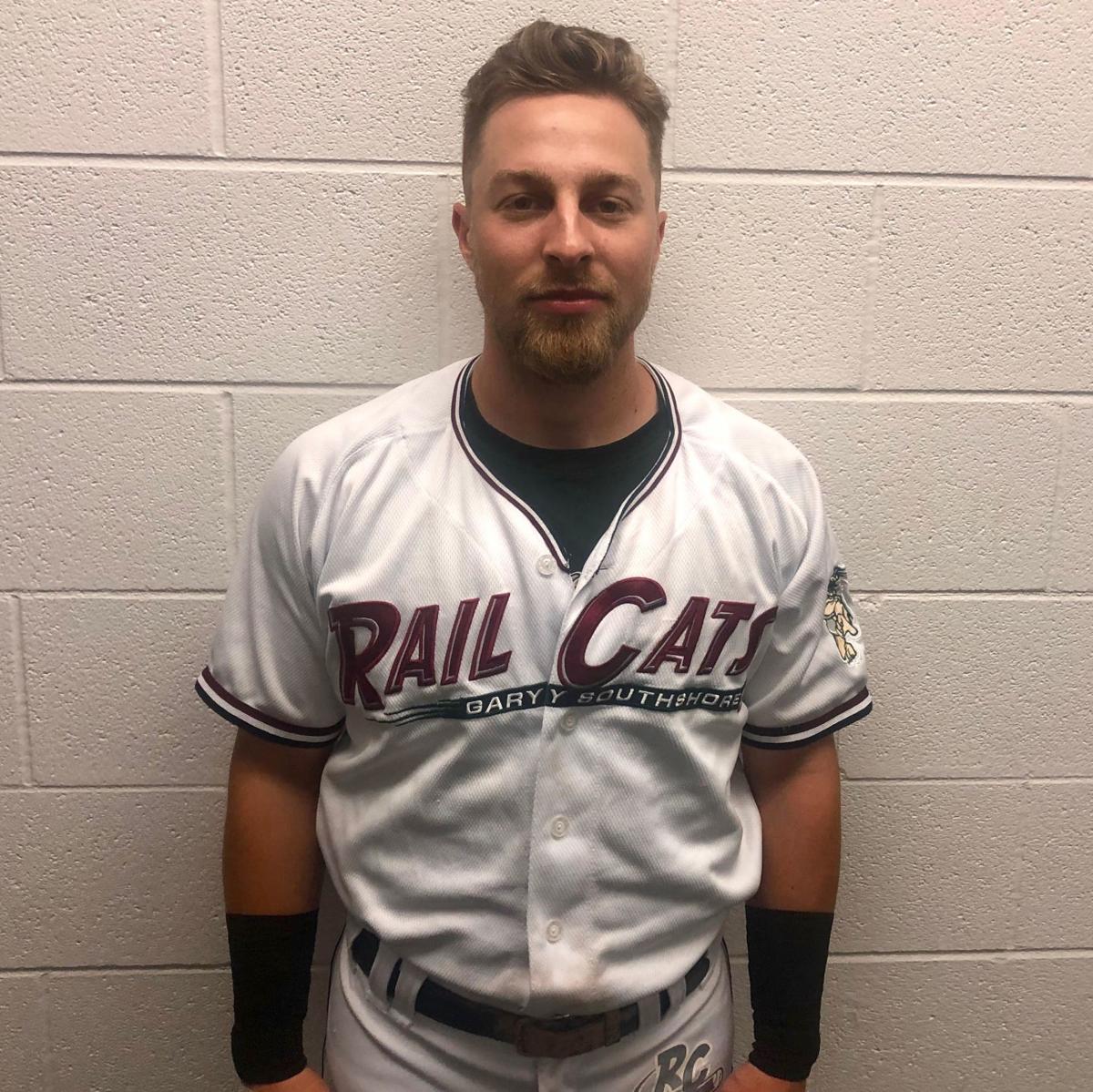 GARY — Tommy Walraven grew up in New York, played college baseball in Connecticut and is still getting used to the Region.
The Bronx native and New Haven graduate signed his first professional contract with the Gary SouthShore RailCats last year and only has one complaint in his first season with the team.
"It rains a lot," Walraven said with a laugh. "But I'm liking it so far. I love being with the RailCats."
Entering Thursday night, Walraven held a team-high .290 batting average to go along with 40 hits, 20 runs and 14 RBIs. He said his biggest challenge since joining the RailCats has been adjusting to the speed of the American Association, and RailCats manager Greg Tagert believes he has progressed well.
Tagert doesn't think Walraven's success during his rookie season should be stamped with the underdog narrative. He expected Walraven to make the roster during spring training, and he was sure that he would contribute to the team. What Tagert didn't expect was Walraven's level of production.
After a quiet start to the season, Walraven put together a 12-game hitting streak from May 25 to June 8 and has made it difficult for Tagert to leave him out of the lineup. Tagert also commended Walraven for his defensive versatility and willingness to accommodate any of the team's needs.
"The one thing that's been the most difficult for Tommymy has been the transition from being an everyday shortstop, playing one position, to playing all four positions on the infield, including some first base when (Alex) Crosby was hurt," Tagert said. "That's been a little tougher for him, as it should be."
Walraven said he's been a shortstop for his entire career but added that his love of baseball goes far beyond his favorite position. More than anything, he just wants to play, and he credits that attachment to his older siblings.
For as long as Walraven can remember, baseball and softball have been a big part of his family. His older twin sisters, Andrianna and Kristina Walraven, played softball at Albany and Manhattan, respectively, and his older brother, Michael Walraven, played at Iona and Hofstra.
Since he is six years younger than his sisters and seven years younger than his brother, Tommy Walraven said he has always looked up to them. He remembers watching his siblings hit Wiffle balls in the basement of their home and even now their competitiveness still runs deep.
"I fell in love with it kind of through them," Tommy Walraven said. "And 'til this day, all four of us can go out there and we can get it going pretty well."
Tagert admits that the RailCats are in the midst of one of the toughest seasons he's had during his 15-year tenure. Ahead of Thursday's matchup with Fargo-Moorhead, they had lost nine of their last 11 games.
He pointed out that Walraven's consistent performance has been a much needed positive.
"He's one of those players that sometimes gets looked at as an overachiever," Tagert said. "But he's really just a good, talented baseball player."