Nick Miketinac (Butler/Lake Central) threw five no-hit innings, striking out seven and permitting four walks to start a combined no-hitter.
"The former mayor loved baseball," Popravak said of Joe Stahura. "His passion was baseball, and he had the opportunity through the generosity …
After a pandemic-shortened season, the Oilmen are scheduled to play a full 50-game schedule with no capacity limit at Oil City Stadium.
"There were a lot of great players that stayed home this summer to play in (the MCL). It was probably the best competition the league's seen i…
While DuPage County hoisted a trophy and celebrated on the field, the outcome was almost an afterthought as friends and family gathered with t…
A pair of Region natives won Midwest Collegiate League awards while there was some significant pro hockey and football news.
The Northwest Indiana Oilmen lose consecutive games for just the second time this season. The Fever earned a win in Florida. Plus news on a st…
The Oilmen returned to play Monday and a pair of Midwest Collegiate League honors were awarded. Plus Brad Keselowski signed an extension with …
Jonathan Isaac stood, and stood out. And later Friday, Gregg Popovich and Becky Hammon did the same.
"I'm just working on catching, throwing, being consistent at the plate, receiving, blocking — just the basics. I'm just trying to be a better …
"The goal is obviously to get to MLB. But I can't think of that right now."
Kyle Iwinski threw seven strong innings Friday for the Oilmen, and his start earned him Midwest Collegiate League Pitcher of the Week.
Lake Central grad Devin DeYoung helped organize a work out at Oil City Stadium in Whiting on Friday where players took live batting practice.
"The forkball has been what's kept me alive. No one really throws that pitch anymore so hitters really have a tough time with it."
WHITING — Terry Busse is a pitcher now.
Former Valparaiso star Ryan Broekhoff did not report to the NBA bubble at Disney World to take care of his family.
In playing with Kankakee Community College and the MCL's Crestwood Panthers last year, Nick Anderson is closer to home and improving at a new …
Alec Peters will continue his career in Spain and East Chicago's Damien Jefferson has signed with an agent.

Midwest Express Clinic / Crown Point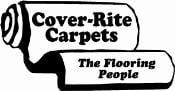 Cover-Rite Carpet & Design Center
"If I'm ever trying to sneak a snack or something, she'll tell me I can't be doing that. She always keeps me straight."
Michael Machnic changed the complexion of the game with a go-ahead grand slam to give the Northwest Indiana Oilmen a first-inning lead.
The coronavirus pandemic shut down Jack Guzek and his Iowa baseball teammates on March 11 and he hasn't thrown a meaningful pitch since.
Oilmen owner Don Popravak and his staff plan to implement a number of changes to help keep fans and players safe during the COVID-19 pandemic.
Northwest Indiana Oilmen owner and Midwest Collegiate League commissioner Don Popravak believes the league can begin play by July 1.
Northwest Indiana Oilmen and IU Southeast catcher Ben Berenda unwinds by working on his grandfather's farm in Rensselaer.