Northwest Indiana Oilmen and IU Southeast catcher Ben Berenda unwinds by working on his grandfather's farm in Rensselaer.
Standout pitcher Jack Guzek made three starts for the Northwest Indiana Oilmen and is now preparing for his career with the Iowa Hawkeyes.
Northwest Indiana Oilmen and University of Indianapolis pitcher Derek Lasky interned at the the Indianapolis Motor Speedway this year.
The RailCats placed right-handed pitcher Robbie Coursel, a Michigan City native, on irrevocable waivers.
The Northwest Indiana Oilmen's game against the DuPage County Hounds on Thursday in Chicago Heights was canceled due to rain.
Griffith senior Kyle Iwinski, who recently committed to Kankakee (Illinois) Community College, is averaging over 12 strikeouts/7 innings.
Andrean graduates Clay Thompson, Nick Fushi and Joe Rycerz are scheduled to play for the Northwest Indiana Oilmen this summer.
The Northwest Indiana Oilmen are back in the market for a manager less than two months before the start of the season.
During his four years as Northwest Indiana Oilmen manager, Adam Enright learned a lot and led a goofy team to the 2018 Midwest Collegiate Leag…
WHITING — The NWI Oilmen set up for a team picture with the Midwest Collegiate League trophy after defeating DuPage County 6-3 on Saturday nig…
Pedro Rodriguez picked up a six-out save Friday, helping the NWI Oilmen hang on for a 9-8 victory over DuPage County in the Midwest Collegiate…
Max Franklin twirled five scoreless innings of relief, allowing two hits and striking out eight to preserve the Oilmen's 12-7 win.
Northwest Indiana Oilmen catcher Jake Perreira isn't fazed by high-leverage situations. He wants to become a family nurse practitioner and save lives.
The Northwest Indiana Oilmen's Max Franklin was named the Midwest Collegiate League Pitcher of the Week on Monday.
Adam Enright will stop managing the Northwest Indiana Oilmen after the season to focus on being the Missouri Valley College baseball coach.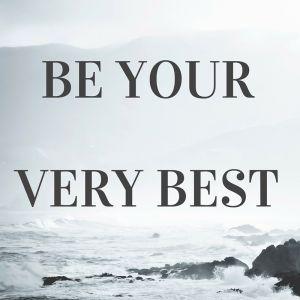 Be Your Very Best by Diana Govert

Stevenson and Fairchild OMS
The Midwest Collegiate League announced that the Northwest Indiana Oilmen will host a first-round playoff series at Oil City Stadium, beginnin…
"Everyone has been phenomenal — from the (Whiting) mayor's office to the grounds crew," International Baseball president George Grkinich said.
Lake Central grad and Purdue recruit Conner Tomasic won the MVP award at the International Baseball Challenge after leading Serbia to the title.
Croatian national baseball team member Ivan Racic played in college at Division II Arkansas Tech and now runs a CrossFit gym in his hometown of Split.
Martin Brunegraf and Martin Lukacka, who are members of Slovakia's national baseball team, hope to grow the sport in their home country.