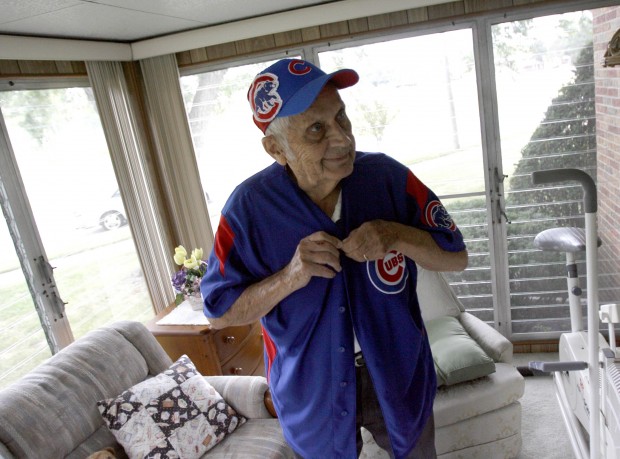 The ultimate man of numbers and dates in the region has to be Griffith's Bill Leonard.
Leonard and wife Kate, married on New Year's Eve 1945, had 12 children. Their kids begot 38 grandchildren, who in turn have produced 13 great grandchildren.
"I should start my own town," said Leonard, who now has 80 people in his immediate family.
He's somehow paid for eight weddings, while 10 of 12 children attended college.
Higher powers ensured the retired Inland Steel executive would avoid the shooting and live to begin his own lineage, then watch it lengthen dramatically.
Thanking his "good luck" and a "guardian angel," Leonard drew behind-the-lines duty working for Army post offices in North Africa and Italy during World War II.
"While in Italy, I got to shake hands with Pope Pius XII," he said. "I snuck over to Paris and was up in the Eiffel Tower in 1945."
But never being in range for a bullet with his name on it didn't diminish his patriotism one bit. Remember, he's endured both Dec. 7, 1941 and Sept. 11, 2001.
Memories like Pearl Harbor and 9/11 in one lifetime are two too many.
"It was a dastardly attack and I didn't see any reason for it," Leonard said of 9/11 in words echoing Franklin Roosevelt's description of Pearl Harbor.
"In some ways we have gotten – I supposed you can call it – revenge," he said of killing 9/11 mastermind Osama bin-Laden. "But just to kill one guy isn't going to make up for the all the clowns who were involved in it the first place.
"Don't get me into politics, or this will have to be bleeped all the way out."
Somehow, one of the greatest emotional treatments for such wounds has proved to be baseball. That's the way it was in World War II, when Roosevelt "green-lighted" continuation of the game. And so it was again after 9/11, with a national show of pride at Yankee Stadium in the World Series.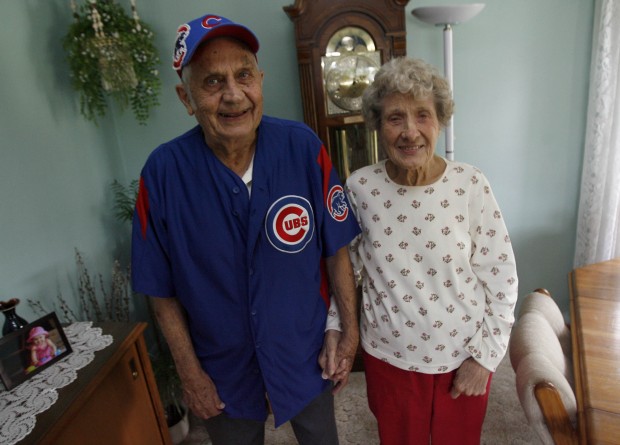 Keeping Bill Leonard going through national tragedies and personal challenges was the Cubs. He was thrilled when a relative sent Cubs clippings overseas to him. But in his long, long life, there's a big catch.
Leonard was born July 1, 1923. He's 88, well beyond all the actuarial tables. Yet he still falls far short of being able to recall Oct. 14, 1908, the date the Cubs won their last World Series.
The clock is ticking for Leonard, possessed of the patience of Job. But with current trends, perhaps that talent will be best transferred to the great grandkids.
"I'm hoping to live to be 100," he said. "But, seriously, at this moment, I can't see the Cubs winning the pennant."
Leonard thought his long wait was about to end three years ago.
"In '08, I was sure they were going to do it - that would have been 100 years," he said. "My wife's aunt lived with us then. She was 99. She attended many, many Cubs games. I told her she and I would sit with Ernie Banks in '08 and watch them win the World Series. That did not happen."
The joy ends up in the journey, being able to pass down devotion for a team. Leonard's father, an accountant, was a Cubs fan living on Chicago's South Side. Cubbie blue has now infected a fifth generation as Leonard has purchased team shirts for each of the kids as they have arrived in this world. He writes off the very occasional black-sheep White Sox fan in the family.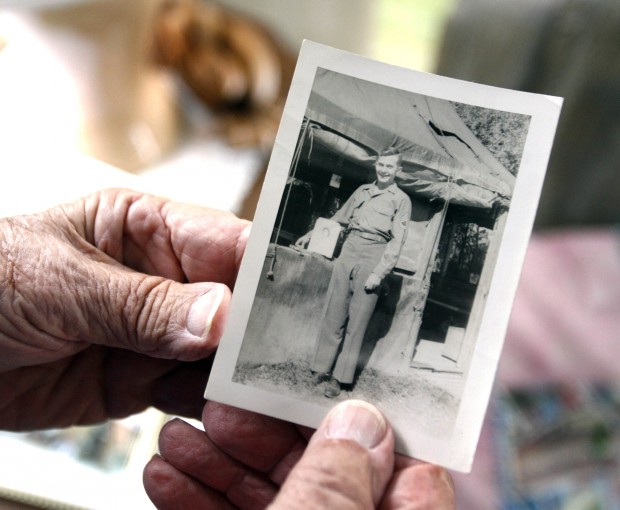 The only negative Cubs experience was playing chauffeur to irascible slugger Dave Kingman in 1980. Leonard picked up Kingman downtown to serve as guest speaker at Inland Steel's Management Club event. Kingman slept in the car driving down, then signed "maybe three or four autographs" at the event.
"If I hadn't needed my job so badly, I'd have made him walk back," Leonard said of the Kingman.
He needed to stay employed for the family. In one trip to California, the Leonard brood required two cars for transport – and still two members needed to hop a plane. Booking time in the home's 1 1/2  bathrooms was a challenge.
"You were told to get in and get out," he said.
At one point, Leonard managed to get 50 family members together for a reunion. That's a mark of distinction for the likes of grandson Russell Leonard, a Griffith native who operated the video scoreboard this summer for RailCats games at The U.S Steel Yard.
"It's tough for everyone to get together, but when we do, it's fun," said the younger Leonard, whose father is Larry Leonard, Bill Leonard's oldest son and a president of a Chicago Heights steel company.
Russell Leonard has 35 first cousins.
"They're in California, Florida, Minnesota, all over the country," Russell said. "It's fun to catch up. It's a pretty incredible conversation starter. They've done a lot worse when it comes to reality TV."
Tying them all together is the patriarch.
"Grandpa learned how to e-mail," Russell Leonard said. "He's always at his computer sending jokes, keep everyone laughing. He never complains even after knee-replacement surgery. He loves his family."
Don't let the man know his age and the fact it's 15 years less than the seemingly endless Cubs' title drought.
"Last year, I took a job as school crossing guard at Franklin School here in Griffith for several months," Leonard said. "A fifth-grader told me he became a Boy Scout the previous day, took a hold of my elbow and asked if he could help me cross the street.
"I was holding my "STOP" sign at the time."