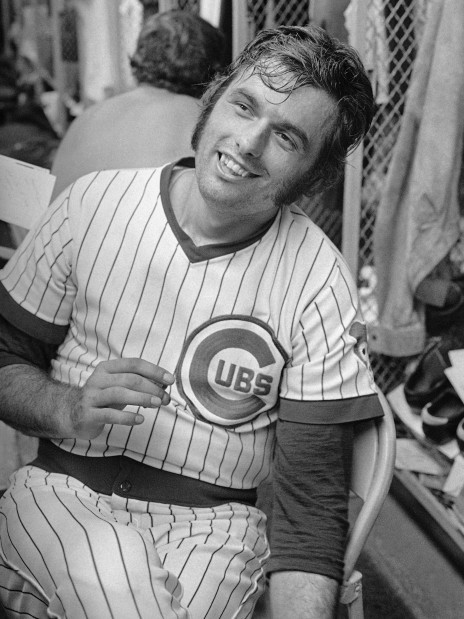 Deprived of a perfect game at Wrigley Field on Sept. 2, 1972 by what he perceives as then-plate umpire Bruce Froemming's tiny strike zone, longtime Beecher resident Milt Pappas will always take time to air his complaints.
He went on minutes later on that overcast Saturday afternoon to pitch the last no-hitter ever at Clark and Addison.
Now, "pitch tracker" video special effects are available to frame pitches around an electronic strike zone.
However, Pappas' performance cannot be analyzed with the process to back up his protests that at least one of the last three pitches should have been a strike to nail the perfecto.
The trademark WGN (Ch. 9) center-field camera showing the pitcher-batter shot was never used on the 27th batter, preventing Pappas from backing up his claims.
The final seven pitches were shown from the "high home" camera in the upper deck, but Froemming's black-coated form blocked views of the plate.
The clip of the entire top of the ninth was most recently replayed during an Aug. 26 Cubs' rain delay on WGN.
Forever, Pappas' word will be pitted against that of Froemming and then-San Diego Padres pinch-hitter Larry Stahl.
"No, it will never go away," Pappas, 73, said. "I just don't see the irony of why he called all three pitches balls. It's a perfect game."
Pappas ran up a 1-2 count on lefty batter Stahl, who swung and missed the two strikes. Stahl went on to take the final three pitches, all called balls.
The drama resulted in the only perfect game ever ended on a walk to the 27th hitter. Pappas retired Garry Jestadt, the next hitter, on a popup to second to complete the no-hitter.
On only three occasions at Wrigley Field has any pitcher come close to throwing a no-hitter there.
The Reds' Eddie Milner broke up Chuck Rainey's bid with two-out single in the ninth on Aug. 24, 1983.
The Braves' Otis Nixon slapped a two-out single past short against Jose Guzman on April 6 of 1993.
And pinch-hitter Dave Hansen lined a shot off the leg of the Marlins' Alex Fernandez with one out in the ninth on April 10, 1997.
No Cubs' pitcher has come as close to perfection as Pappas.
The normal procedure on WGN TV was to show the pitcher-batter shot from center in the climax of a no-hitter. Then-director Arne Harris directing colleague Bill Lotzer did just that for the final out of Don Cardwell's Cubs no-hitter against the St. Louis* on May 15, 1960.
Center-field shots were used for the at-bats of John Jeter and Fred Kendall, the first two Padres up in the Pappas game's ninth inning. But not one was employed for Stahl's at-bat. Close-ups of Pappas and Stahl were shown from the "high first" and "high third" upper-deck cameras.
"I would speculate the camera wasn't working," said Lotzer, 85. "It might have malfunctioned. I don't know any other reason."
That was small comfort to Pappas.
"Darn it, I would have liked to have known," he said.
Froemming did not respond to an e-mail request for an interview. Meanwhile, Stahl said he took the final pitches because they were not as close as Pappas claimed.
"They just weren't good pitches for me to hit, sinkers low and away," said Stahl, 71, now a Belleville, Ill. resident. "If a pitch was over the plate, I'd have swung."
*Editor's note: This story has been corrected from an earlier version. The story in Wednesday's print editions listed the incorrect team that was no-hit.