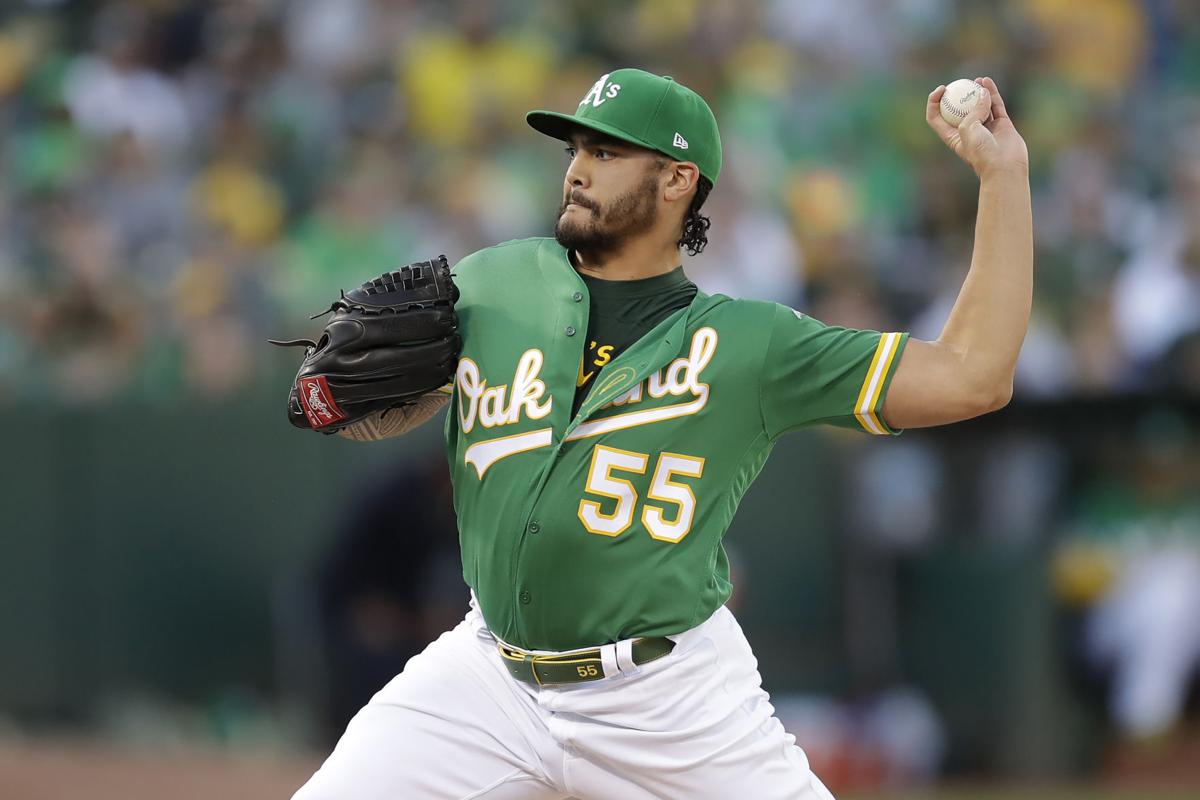 PRO BASEBALL
Andrean graduate Manaea to start Game 2: Sean Manaea did not pitch in the wild card series but will make his postseason debut, starting Game 2 of the ALDS against the Houston Astros, A's manager Bob Melvin announced. Melvin said Manaea, an Andrean graduate, was slated to start Game 3 against the White Sox but it was Mike Fiers instead who started. Manaea, 28, was 4-3 in 11 starts with a 4.50 ERA and 45 strikeouts in 54 innings this season. He started the 2019 AL Wild Card game against the Tampa Bay Rays and allowed four runs, including three home runs, in two innings. He'll get a shot at redemption Tuesday. "He wants another opportunity. He's quite a competitor," Melvin said of Manaea according to MLB.com. "For a jovial guy, he gets fired up to pitch. He understood how we were going about it in the last series but was itching to pitch. Any time you have a memory like that, you want to get back and erase that. It's important for him to pitch again, and I think he's ready for it."
PRO HOCKEY
Blackhawks trade Maatta to Kings: The Los Angeles Kings have acquired defenseman Olli Määttä from the Chicago Blackhawks in a trade for minor league forward Brad Morrison. The Kings announced the deal Sunday to acquire Määttä, a two-time Stanley Cup champion with Pittsburgh. Määttä spent last season with the Blackhawks after six seasons with the Penguins. The Finnish blueliner had four goals and 13 assists in 65 games for Chicago before adding three goals and three assists in nine playoff games. The trade clears salary cap space for the Blackhawks, who acquired Määttä in June 2019. Määttä has two years and more than $8 million left on his contract, and the Blackhawks were contemplating a buyout to create space for their offseason business after Määttä had a mildly disappointing regular season.
COLLEGE FOOTBALL
Notre Dame fifth in AP poll; Oklahoma falls out: Oklahoma dropped out of The Associated Press college football poll for the first time since September 2016 and No. 24 Iowa State jumped back into the Top 25 after a day of upsets. There largely was stability at the top of the rankings Sunday after No. 1 Clemson, No. 2 Alabama, No. 3 Georgia and No. 4 Florida all won big, though the Bulldogs and Gators switched spots. Clemson received 52 first-place votes and Alabama got eight from the panel of sports writers and broadcasters. Notre Dame was idle and held at No. 5, while No. 6 Ohio State received two first-place votes despite no Big Ten Conference games scheduled until late October. Overall, though, five teams dropped out of the Top 25 after eight ranked teams lost Saturday, six to unranked opponents. The Sooners were involved in one of those upsets, losing at Iowa State for the first time since 1960. Oklahoma's first two-game, regular-season losing streak in 21 years snapped its string of 64 straight poll appearances. That was the fourth-longest active streak in the country behind Alabama, Ohio State (not including the polls in which it was not eligible) and Clemson.
Meet a few of the MLB players from Northwest Indiana
Get the latest baseball news delivered to you!
Sign up to receive professional baseball news in your inbox every week.