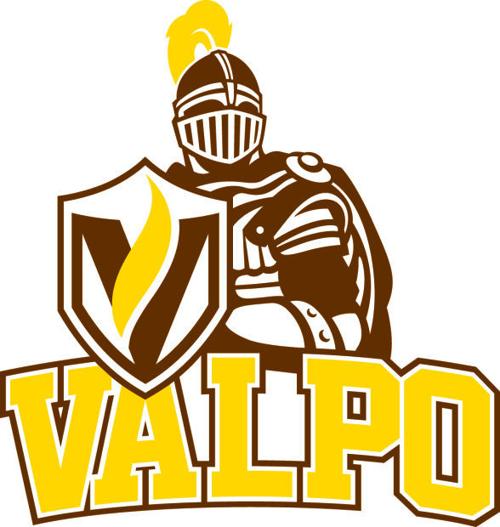 WOMEN'S BASKETBALL
Valpo wins fourth straight game: The Crusaders won their fourth straight game over a Division-I opponent for the first time since 2006. VU beat Illinois-Chicago 63-37. It was a tremendous defensive effort for the Crusaders, who secured 18 steals and turned UIC over 29 times for 28 points off turnovers. The 37 points allowed is the seventh-fewest in program history. Shay Frederick scored a game-high 15 points and Grace Hales added 13 to lead the Crusaders. Merrillville native Kiarra Thompson scored six points and grabbed a career-best eight rebounds.
MEN'S BASKETBALL
No. 4 South Suburban gets weekend split at Lynn Conway Classic: South Suburban College redeemed itself on Sunday. The Bulldogs were led by sophomore Courtney Carter in a 76-65 win over Delta College (Mi.). Carter had a tremendous game, tallying 19 points, seven rebounds, eight assists and six steals. Freshman Octavius Parker II scored 17 points and sophomore Malcolm Bell added 15 points. On Saturday, South Suburban (10-3) lost 101-93 in overtime to No. 2 Schoolcraft College.
BASEBALL
Indians trade Kluber to Texas: Corey Kluber led by example and excellence in Cleveland. The Texas Rangers are hoping he can do the same for them. The Indians traded the two-time Cy Young Award winner — and their unquestioned ace — over the past six seasons to the Rangers on Sunday, a blockbuster deal that could dramatically change both teams. In exchange for the 33-year-old Kluber, Cleveland received outfielder Delino DeShields and pitching prospect Emmanuel Clase, a hard-throwing 21-year-old with huge potential. The stoic and steady Kluber has been one of baseball's most dominant pitchers since 2014, when he went 18-9 and won his first Cy Young. He got his second in 2017, going 18-4 and leading the AL with a 2.25 ERA. 
Bumgarner agrees to five-year deal with Arizona: Longtime Giants ace Madison Bumgarner has reached agreement with the Arizona Diamondbacks on an $85 million, five-year contract that ends his run of success in San Francisco, a person with direct knowledge of the deal told The Associated Press on Sunday. The person spoke on condition of anonymity because the 2014 World Series MVP still needed to pass a physical to complete the contract. Bumgarner pitched 11 seasons for the Giants but knew his time likely had ended. He bid farewell along with retiring manager Bruce Bochy on the final day of the season. MadBum will see a lot of his former team early next season, too. Arizona plays the Giants in seven of its first 13 games, including a series that begins in San Francisco on April 6. The Giants said during the winter meetings this past week in San Diego they had remained in contact with representatives for the 30-year-old Bumgarner, who helped them win World Series titles in 2010, '12 and '14. The seven-time defending NL West champion Dodgers also were among the clubs interested in signing the free agent. Bumgarner went 9-9 with a career-high 3.90 ERA last season. The lefty has been especially valuable in postseason play — he is 4-0 with a memorable Game 7 save and an 0.25 ERA in World Series play, and has pitched two shutouts in NL wild-card games.