CHICAGO — A lifelong White Sox fan, Griffith native Devin Padilla both celebrated his birthday and fulfilled a lifelong wish of his on Sunday.
He attended Game 3 of the American League Division Series at Guaranteed Rate Field and, surrounded by his brother, Christian, father, Fabian, and family friends, ushered in 20 years old in style.
"I've literally been dreaming about this since I was a kid," he said. "I remember I was telling my pops, 'Can you take me to a playoff game?' Every year since we've sucked, until last year we made it to the playoffs but COVID hit. This year, we landed on my birthday, so it's perfect for us to be here and having a good time, grilling with the family and friends.
"It means the world, literally."
Fabian, or the grill GOAT as Devin puts it, has years of experience and cooked up filet mignon and shrimp to go with sides. He said he's been grillmaster since Devin was playing travel baseball as a kid, and they often bring the grill to Bears and Sox games when family and friends can attend.
They were in line before the parking lot gates opened on Sunday and soaked in an electric pregame atmosphere.
"I always told him 2020 was when we were going to be good," an emotional Fabian said. "I told him I'd buy season tickets and what a freakin' coincidence on his birthday. ... As a father, it's one of the best things to be able to experience it with him and give him one of his wishes."
Devin Padilla missed his senior season at Bishop Noll due to COVID-19. He also missed out on a potential playoff game last year since fans were not allowed at home parks due to the pandemic. With a birthday in the second week of October, it would take a White Sox playoff berth for them to host, and with Chicago finishing two games behind Houston, it gave the Astros home field advantage, meaning the Sox would host a playoff game on his birthday.
"My first memory of a Sox game, I was at a game where Jermaine Dye hit a walk-off home run," Devin said. "We had really good seats from my dad's work. We were behind home plate. The energy was great."
Third-inning home runs by Leury Garcia and Yasmani Grandal brought back an electric energy as the White Sox took a 6-5 lead, and then reclaimed the lead with a three-run fourth inning en route to a 12-6 win. It forced Game 4, which was postponed to Tuesday with the threat of severe weather.
Trevor Cieslak, of Schererville, worked 39 straight days, including getting off work at 2 p.m. and going to the ballpark for Sunday's game. He remembers all the games he went to with his dad, Kevin, and wanted to return the favor.
"There's no one else I'd rather be here with," Trevor said. "He kept trying to talk me out of buying tickets today, regardless of what the price was and what's been going on with work. I told him, 'Look, I've worked all these days in a row, I want to take you with me to a playoff game.' That's what it meant to me. I wanted to make sure I experienced it with my dad."
Trevor had been waiting for this since 2008, when the White Sox last won the AL Central.
"It's fantastic to be able to come to my game with my son. He wasn't around in 2005 when the Sox won it all, and (this is) fantastic," Kevin Cieslak said. "I tried to talk him out of getting tickets because he's been working like a mad man. He said, 'Dad, I want to go,' so I said, 'Let's go.'"
Five years ago the drum beat was different in the Cieslak household. Baseball creates special father-son bonds and it's no exception for the Cieslaks, who are a house divided with Trevor's mom and sisters as Cubs fans who happily celebrated the World Series win in 2016.
"So, 2016 was rough to say the least. I was cheering for the Indians," Trevor said. "But it's interesting because the Sox are now the dominant team versus the Cubs being bad. So I've given a little more to them, especially my mom. At the same time, we're both happy when they both win, but I can't say I'm particularly happy when the Cubs win, to say the least."
Joey Muting, of Merrillville, had season tickets a few years ago and estimates seeing 25 losses. He called Sunday's experience "surreal," having remembered stories from his late grandfather.
"My grandpa — good ole papa, man — grew up across the street from the old stadium, would come over in the fifth inning and they'd let him in and he'd watch. The White Sox have been a part of my blood," Muting said. "Growing up and just being part of it, I idolized guys like Frank Thomas, Paul Konerko and Mark Buehrle. '05 was seventh grade and that's a big part of growing up, becoming a fan and I've always bled the White Sox colors and always will."
Muting has been to big games in the past, Mark Buehrle's perfect game and the playoff win over the Tampa Bay Rays in 2008 among them. For the White Sox, this is the first time they've made consecutive playoff appearances in franchise history, and he was excited to share the experience with his wife, Abby, and college friends Anthony and Ali Sperando.
"As a White Sox fan, I don't know what this is like; two years in a row in the playoffs," he said. "They break your heart but at the same time, being in a big market, they don't have the big-market budget all the time, and that's the tough part. Looking at the roster now, they have a lot of young studs to cap-friendly contracts. This is a beautiful beginning … this is such a stacked team that we're not out of it and we're hopefully not going to be out of it for five or six years."
Fan favorites Tim Anderson, Luis Robert and Eloy Jimenez are becoming household names alongside veteran first baseman Jose Abreu and a talented pitching staff.
The South Side is rocking again and fans will be back in black for Tuesday's 1:07 p.m. first pitch. Whether viewing at home (FS1) or being fortunate enough to experience the palpable ballpark buzz, there is a common cheer on the South Side: "Sox in 5."
Aaron Ferguson is the Night and Sports Editor at The Times. Follow him on Twitter @Sports_Aaron.
Gallery: Playoff baseball returns to the South Side as White Sox host Houston in ALDS
101221-spt-soxfans_1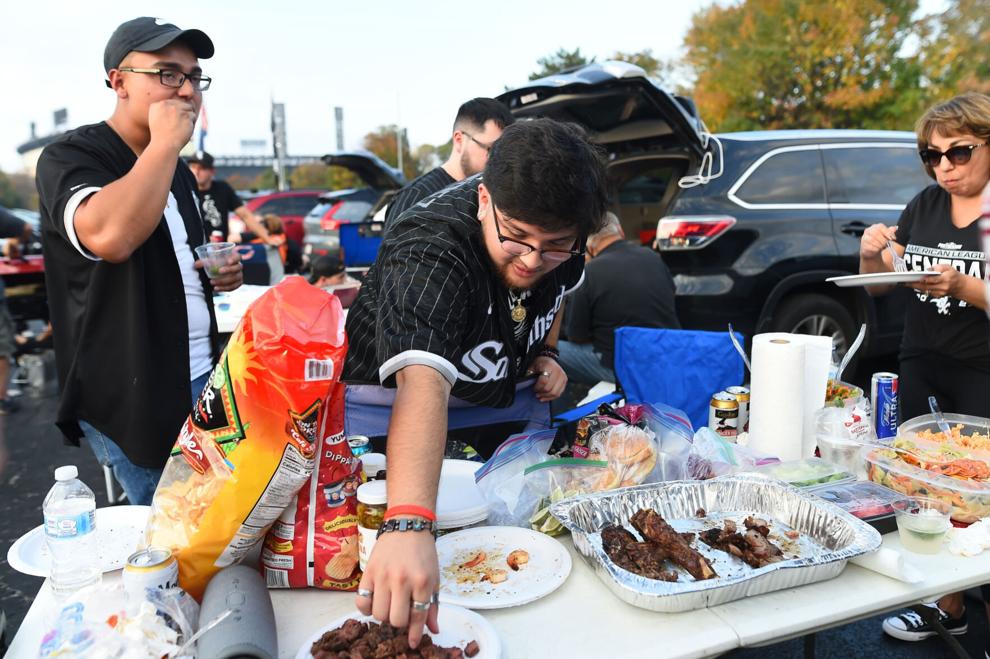 101221-spt-soxfans_2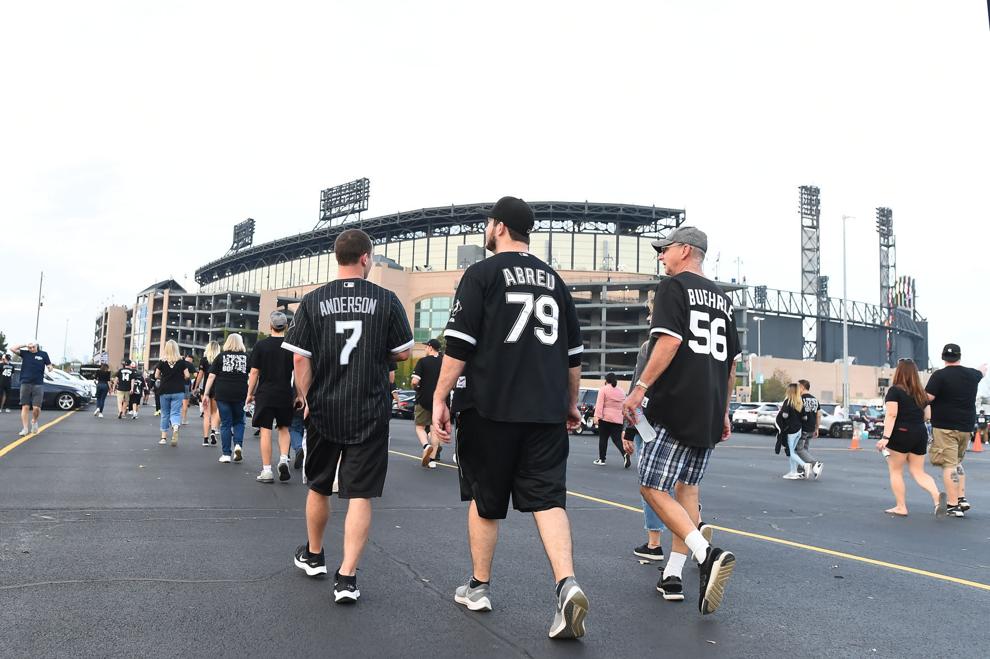 101221-spt-soxfans_3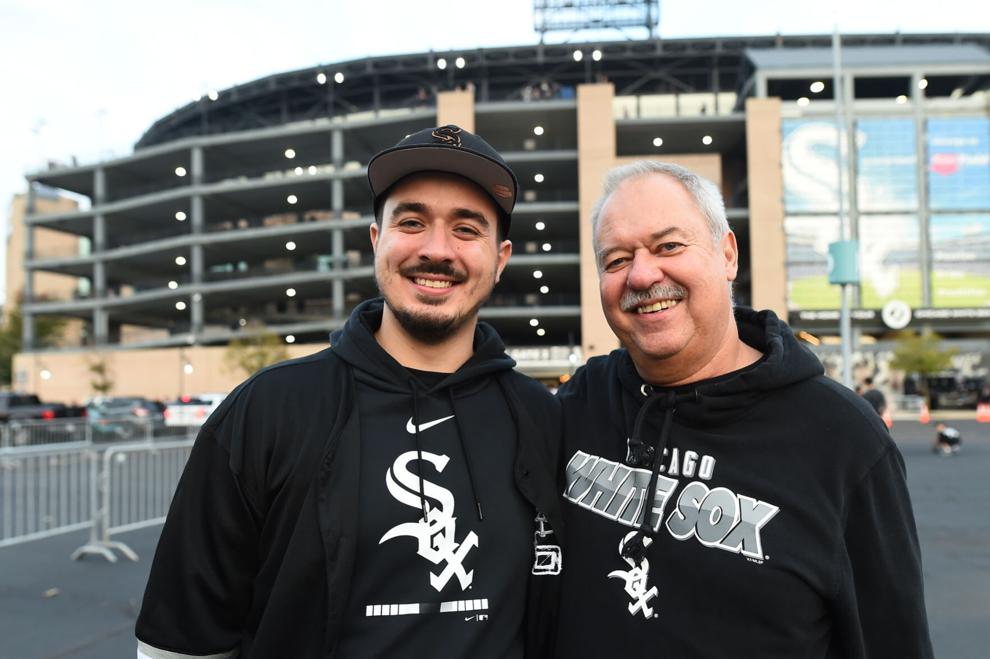 101221-spt-soxfans_4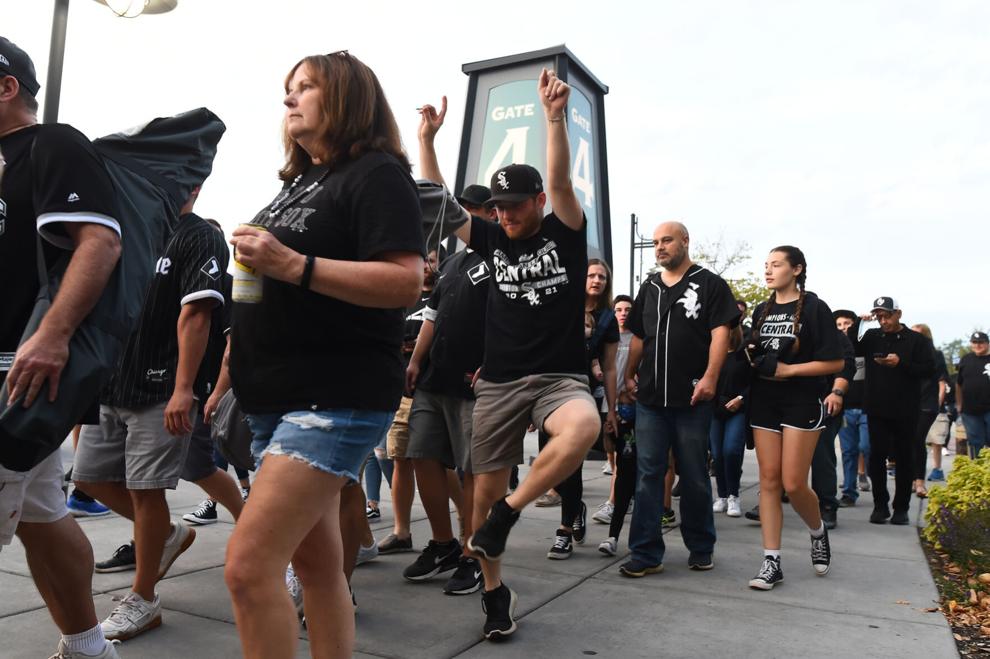 101221-spt-soxfans_5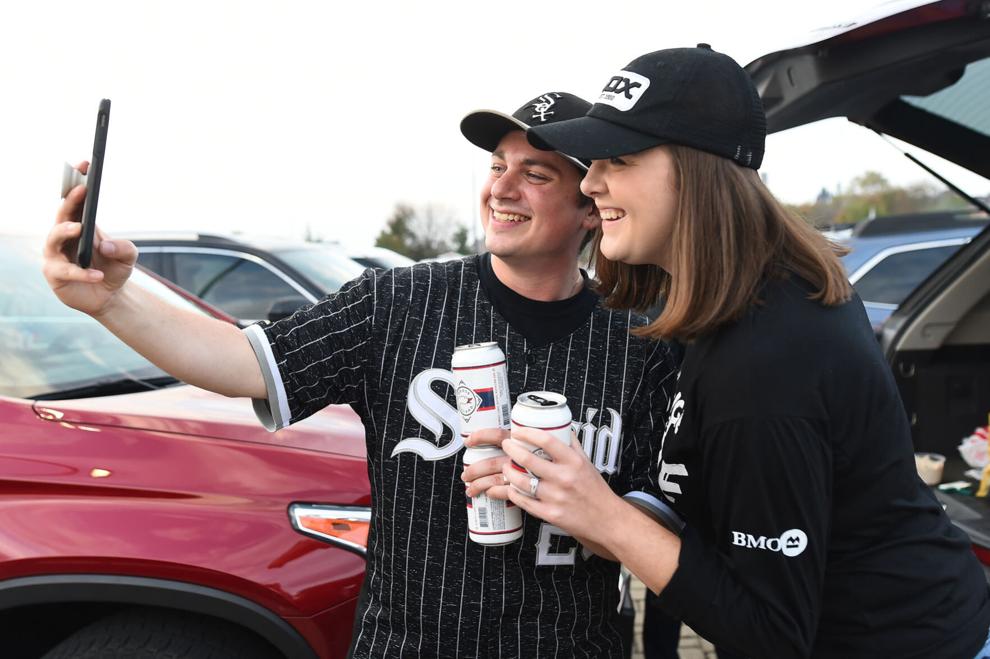 101221-spt-soxfans_6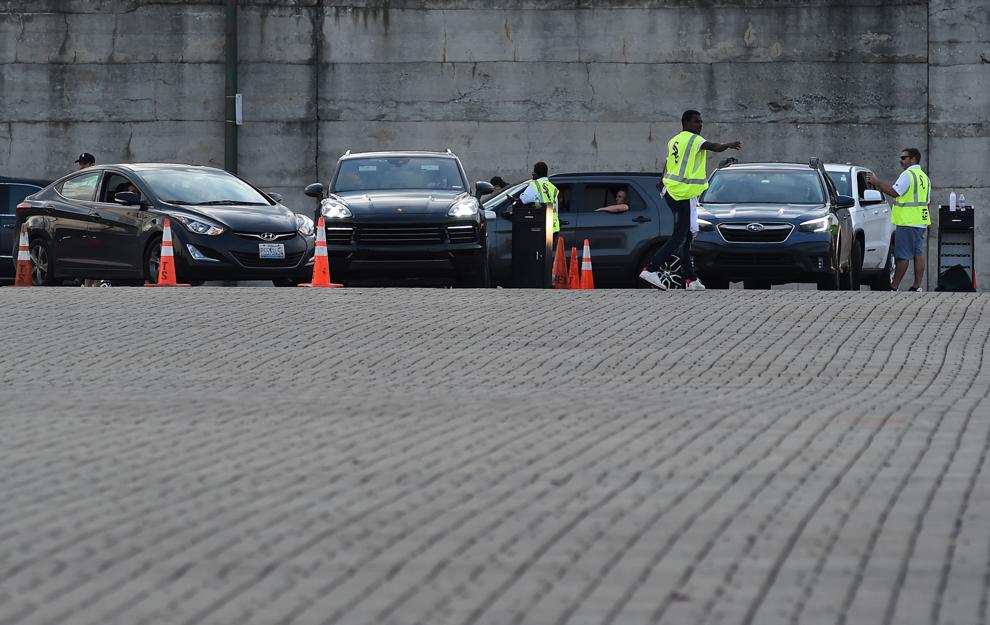 101221-spt-soxfans_7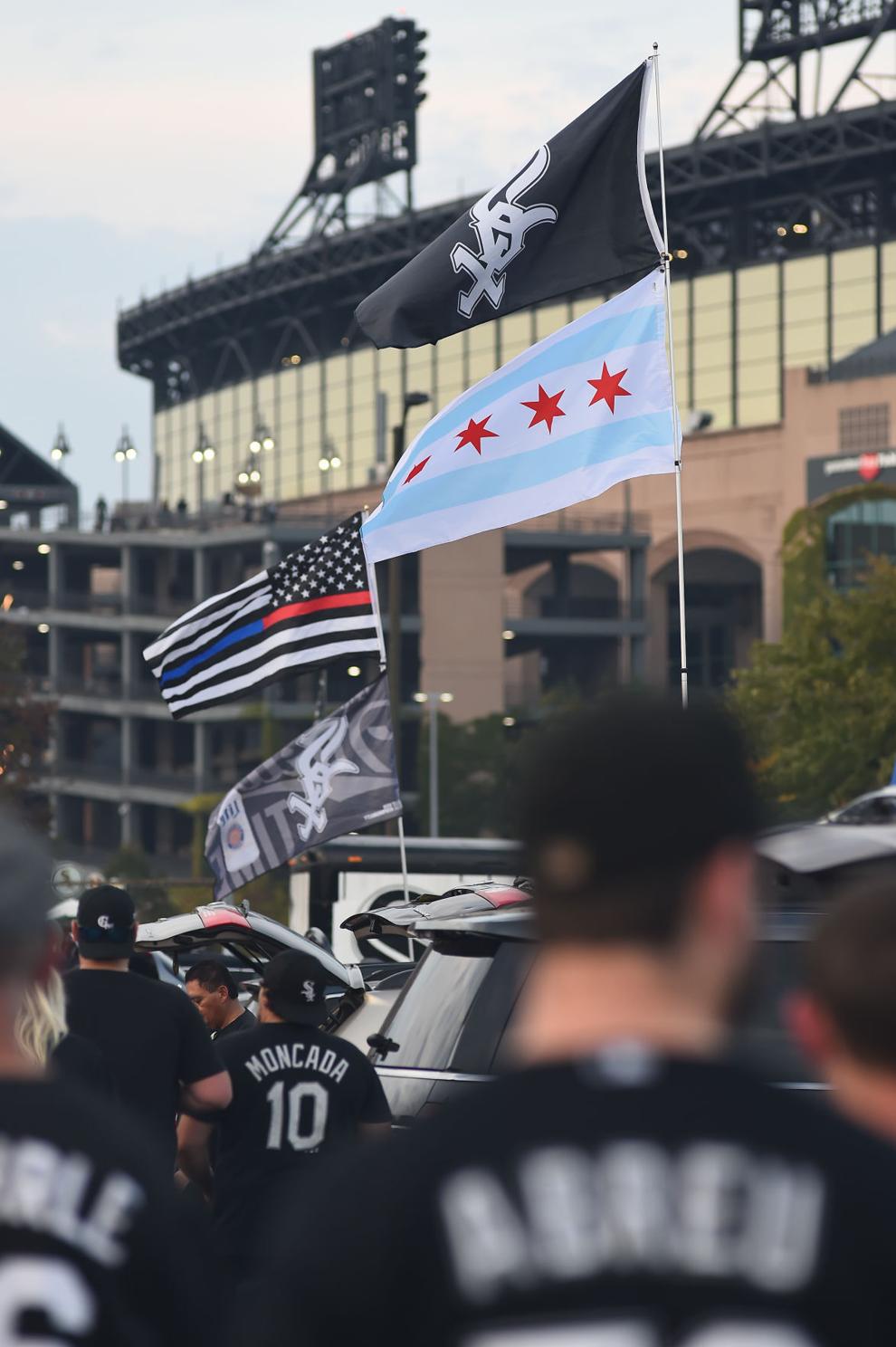 101221-spt-soxfans_8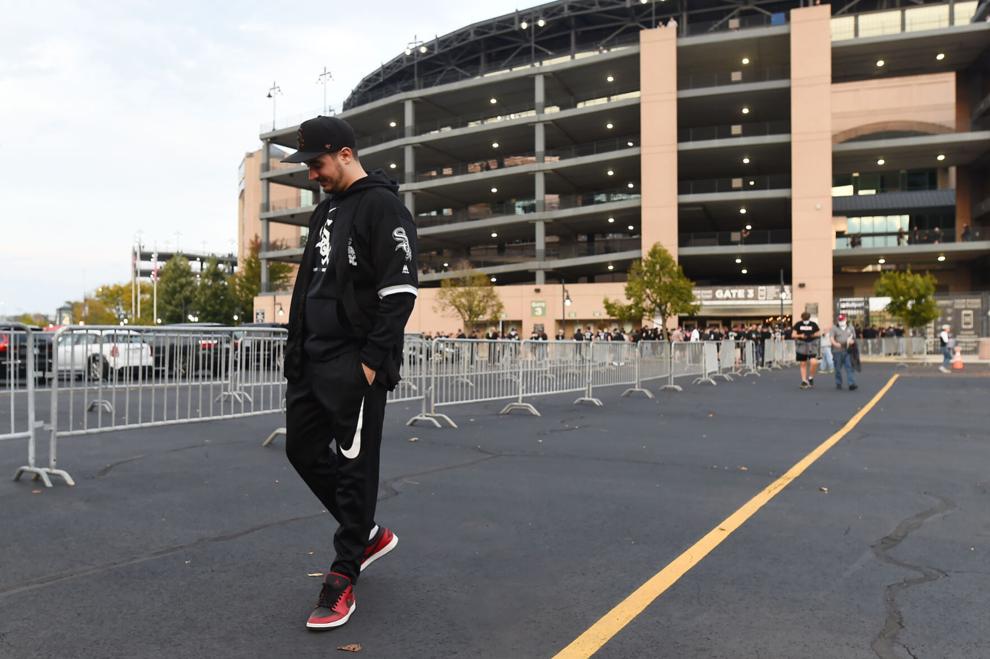 101221-spt-soxfans_9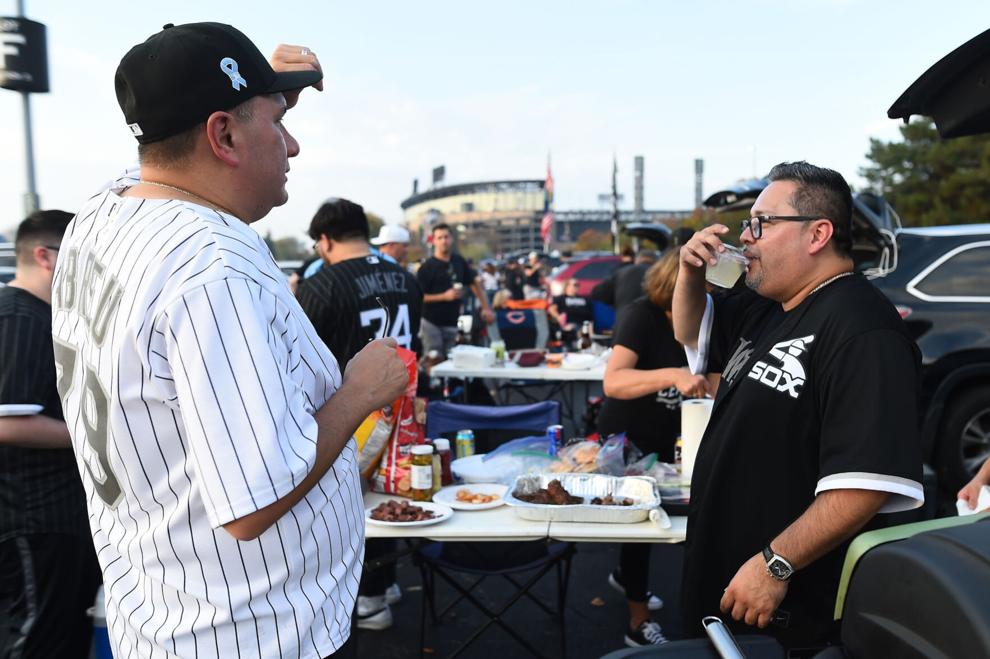 101221-spt-soxfans_10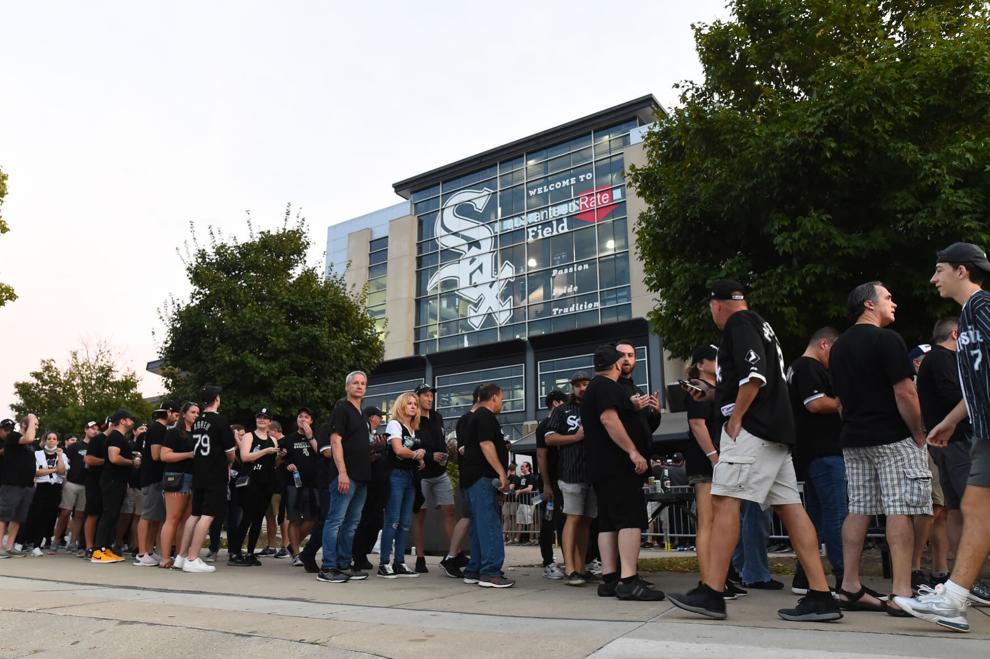 101221-spt-soxfans_11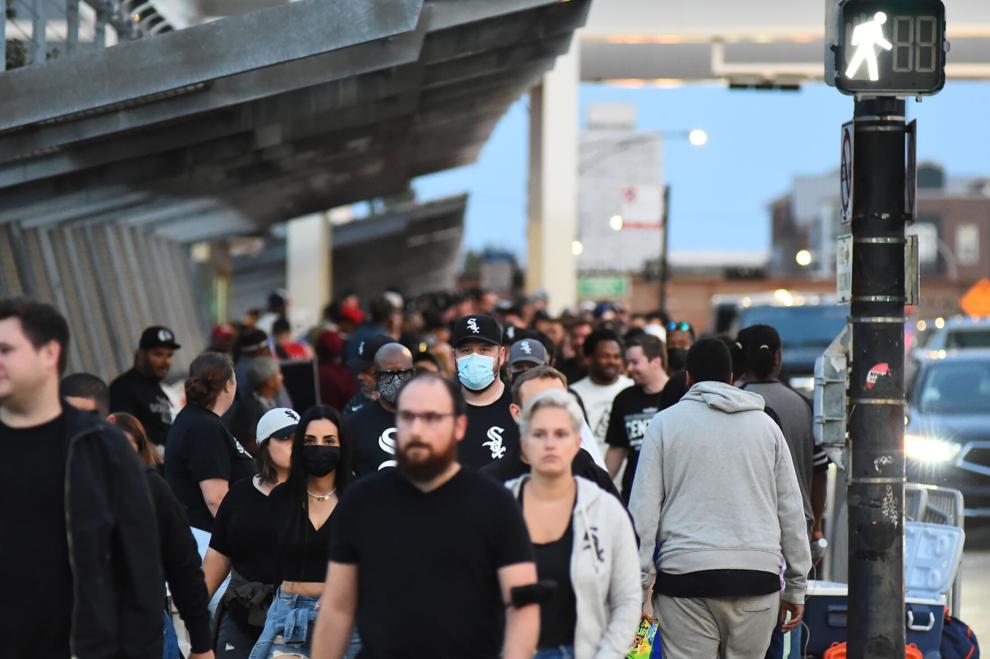 101221-spt-soxfans_12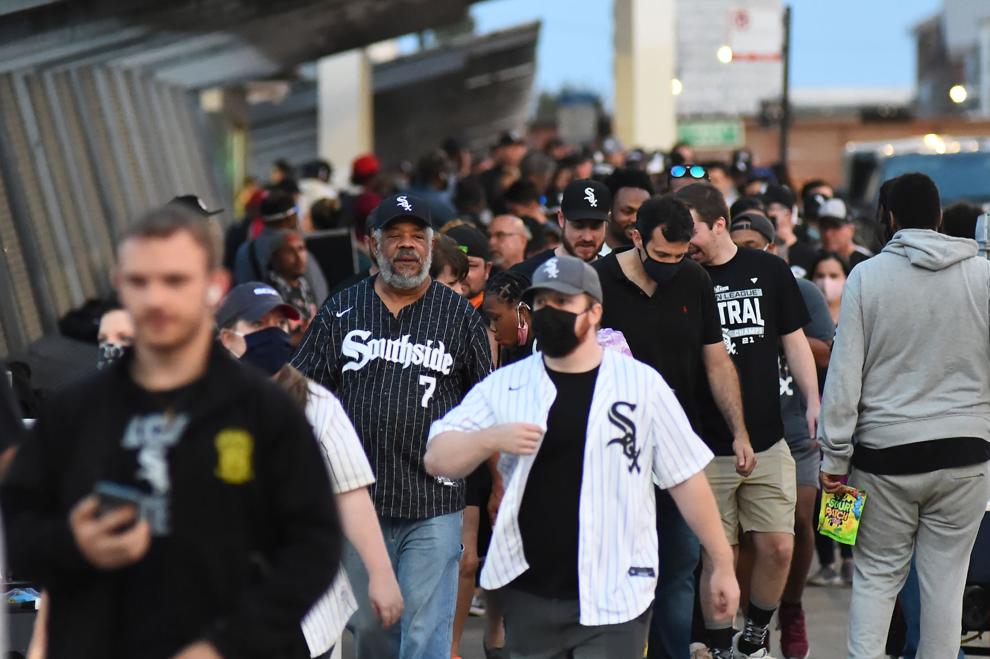 101221-spt-soxfans_13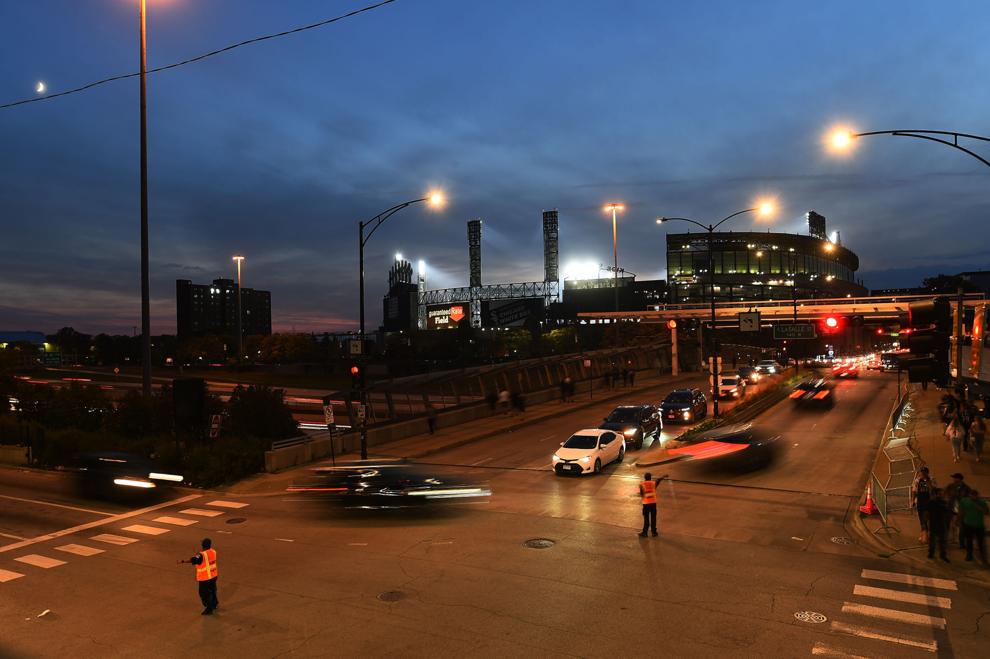 101221-spt-soxfans_14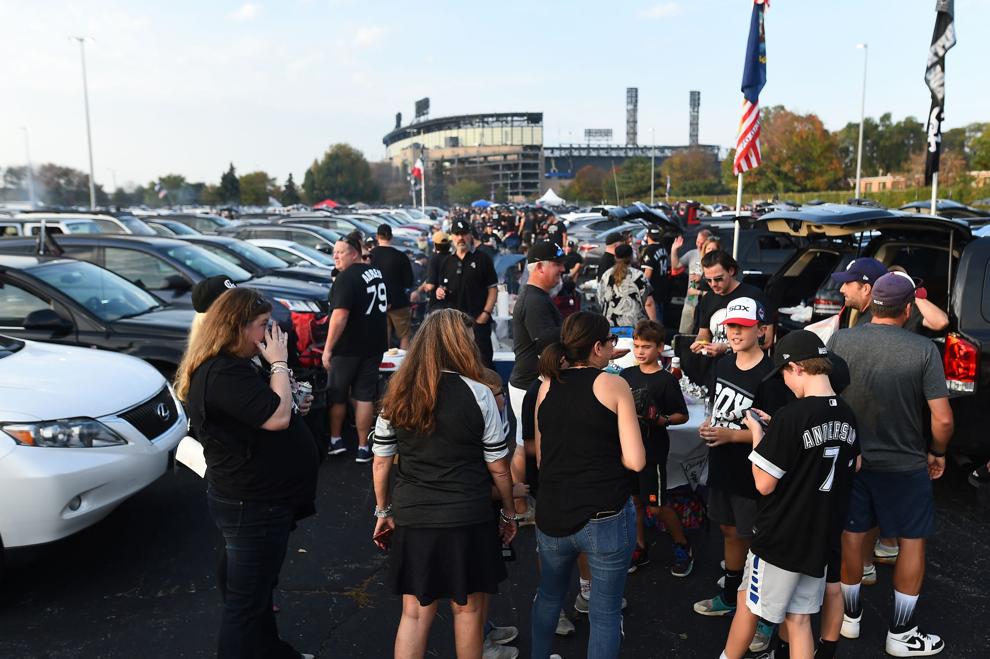 101221-spt-soxfans_15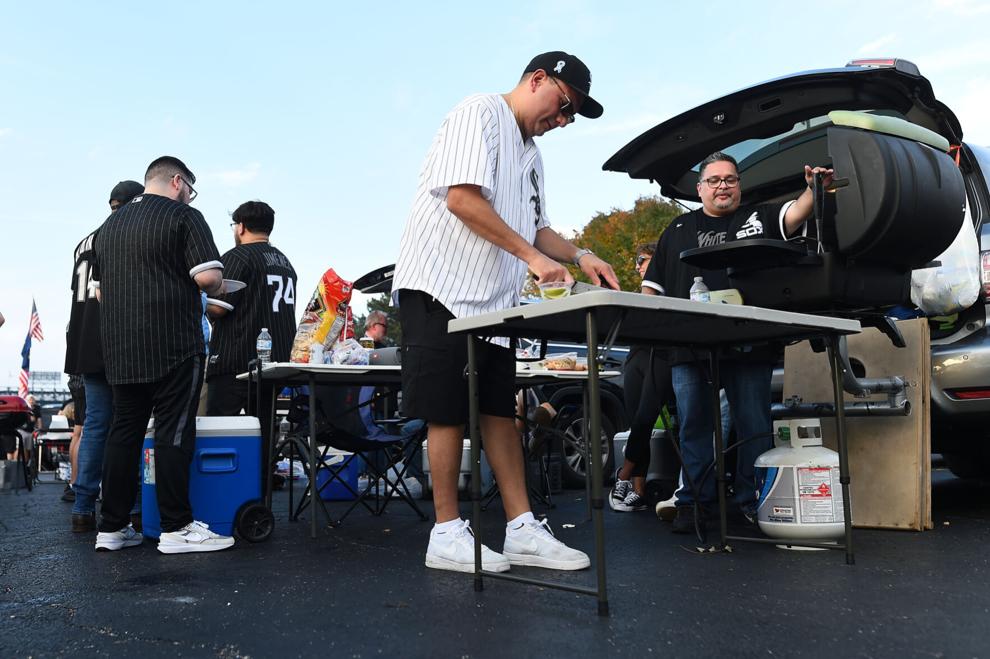 101221-spt-soxfans_16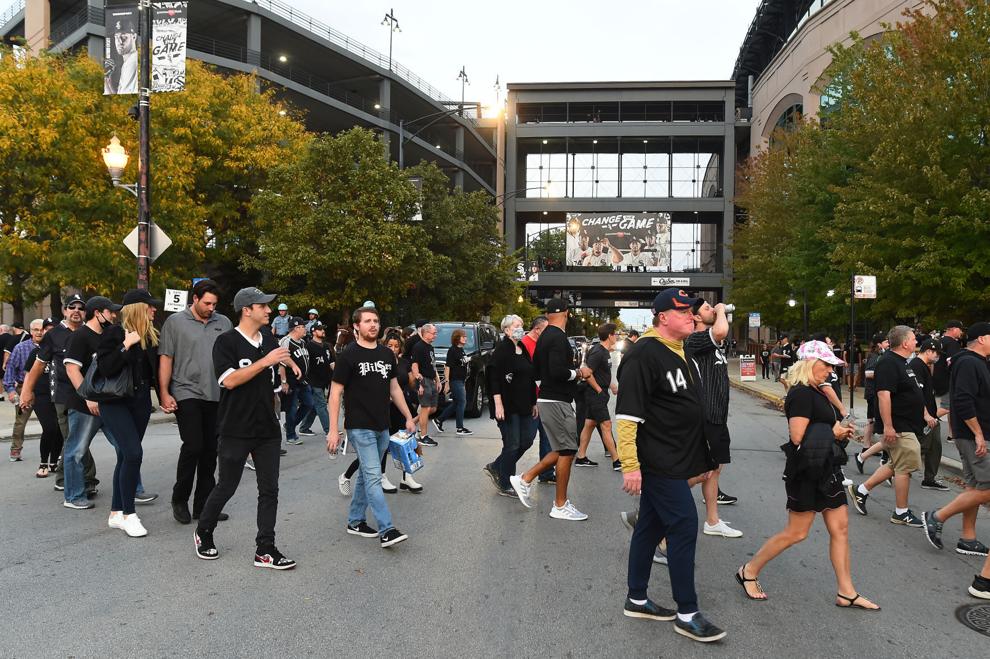 Aaron Ferguson is the Night and Sports Editor at The Times. Follow him on Twitter @Sports_Aaron.