Los Angeles Clippers (31-13, second in the Western Conference) vs. Atlanta Hawks (10-34, 15th in the Eastern Conference)
Dallas Mavericks (27-16, fifth in the Western Conference) vs. Portland Trail Blazers (19-26, 10th in the Western Conference)
SAN DIEGO (AP) — With transfers Malachi Flynn and Yanni Wetzell once again leading the way, No. 4 San Diego State improved to 20-0 to match Ka…
LOGAN, Utah (AP) — Justin Bean scored 16 points with 13 rebounds and Sam Merrill scored 15 and Utah State beat Air Force 72-47 on Tuesday.
COLUMBIA, Mo. (AP) — For a struggling Missouri men's basketball team, even an NCAA record-breaking night wasn't enough for a win.
MADISON, Wis. (AP) — Wisconsin coach Greg Gard's message to his team at halftime Tuesday was to not worry about the offense. He knew that end …
DALLAS (AP) — Dallas center Dwight Powell sustained what the Mavericks fear is a "severe" injury to his right Achilles tendon in a 110-107 los…
DALLAS (AP) — The Dallas Mavericks brought back one big man but lost another Tuesday night, and in the end, they couldn't rein in the reigning…
AMES, Iowa (AP) — Iowa State senior Solomon Young speaks softly, but his voice carries weight.
KNOXVILLE, Tenn. (AP) — Tennessee continued its recent surge by playing the stingy defense that has carried the Volunteers for much of the season.
ALBUQUERQUE, N.M. (AP) — Missing four starters for a variety of reasons, New Mexico turned to Zane Martin and Corey Manigault, who combined fo…
DURHAM, N.C. (AP) — Matthew Hurt helped eighth-ranked Duke shoot itself out of a two-game skid.
MILWAUKEE (AP) — Markus Howard scored 32 points with six rebounds and four assists and Marquette beat St. John's 82-68 on Tuesday.
PHILADELPHIA (AP) — Keshawn Curry scored 13 points off the bench and VCU beat Saint Joseph's 73-60 on Tuesday night.
FORT WORTH, Texas (AP) — TCU coach Jamie Dixon sat down with Desmond Bane and a copy of the Big 12 stats, using those impressive numbers to em…
LAWRENCE, Kan. (AP) — Third-ranked Kansas and Kansas State ended their bitter showdown Tuesday night with a wild melee in the disabled seating…
CLEMSON, S.C. (AP) — Hunter Tyson believed he was ready to make an impact. On Tuesday night, the Clemson sophomore was key to the Tigers' come…
BATON ROUGE, La. (AP) — LSU guard Skylar Mays could afford to have a sense of humor after the Tigers nearly blew a 10-point lead in the final …
EVANSVILLE, Ind. (AP) — Walter McCarty has been fired as Evansville's coach after an investigation revealed additional allegations of off-cour…
LEXINGTON, Ky. (AP) — Ashton Hagans believed breaking out of recent shooting struggles was just a matter of falling in line with other facets …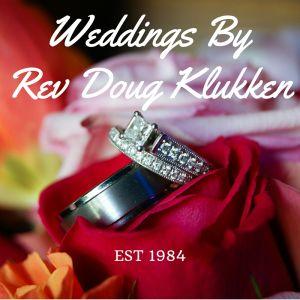 Weddings by Rev. Doug Klukken - NWI Wedding Officiant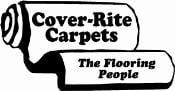 Cover-Rite Carpet & Design Center
EVANSTON, Ill. (AP) — Down 14 at halftime, Maryland coach Mark Turgeon decided his team needed a pep talk. His message? The second half would …
Illinois outscored Purdue by 18 in the second half to earn the season sweep against the Boilermakers.
WEST LAFAYETTE, Ind. (AP) — After watching No. 21 Illinois play an uncharacteristic first half Tuesday night, coach Brad Underwood gave his te…
VILLANOVA, Pa. (AP) — As Villanova stumbled in its latest slow start -- the usual Big East blowouts have been absent this season -- coach Jay …
BOWLING GREEN, Ohio (AP) — Justin Turner grabbed seven rebounds and scored 25 points, including a late go-ahead layup, and Bowling Green beat …
KENT, Ohio (AP) — Eugene German scored 17 points and grabbed eight rebounds and Northern Illinois held off Kent State 76-69 on Tuesday night, …
OXFORD, Ohio (AP) — Loren Cristian Jackson made four 3-pointers and scored 20 points, Xeyrius Willams made five 3s, scored 19 points and grabb…