WEST LAFAYETTE — Isaiah Thompson scored 14 points and Purdue responded to coach Matt Painter challenging his players' toughness with one of th…
Illinois outscored Purdue by 18 in the second half to earn the season sweep against the Boilermakers.
Purdue guard and Crown Point native Sasha Stefanovic was stepped on in the first half of Tuesday's Big Ten game against Illinois.
COLLEGE PARK, Md. — Following two straight losses — one lopsided, another agonizingly close — No. 17 Maryland was under intense pressure to ma…
WEST LAFAYETTE — Purdue's struggling offense received all the attention the last couple weeks.
CHAMPAIGN, Ill. — Illinois' height posed a sizable problem for Purdue on Sunday night.
WEST LAFAYETTE — Matt Haarms scored 26 points on 11-of-16 shooting to lead Purdue to a 83-78 victory in double overtime over Minnesota in Big …
WEST LAFAYETTE — Sasha Stefanovic set the tone early for a Purdue squad which had been lacking offensive firepower in recent games.
INDIANAPOLIS — Butler forward Bryce Golden started throwing his weight around early Saturday.
ATHENS, Ohio — With 7-foot-3 center Matt Haarms out with a concussion, Purdue had to switch things around and Nojel Eastern had to step up.
Crown Point alum Sasha Stefanovic is having a breakout sophomore season at Purdue.
LINCOLN, Neb. — The outlook for what Nebraska might be able to accomplish in its first year under Fred Hoiberg looks quite a bit different now…
WEST LAFAYETTE — For Matt Haarms, defense will be the key to Purdue's success. If the Boilermakers have to win ugly, Haarms said so be it.
WEST LAFAYETTE — Crown Point grad Sasha Stefanovic scored a career-high 20 points, Jahaad Proctor also had 20 and Purdue routed No. 5 Virginia…
BLOOMINGTON — Trayce Jackson-Davis had 19 points and 14 rebounds for his fourth straight double-double to lead Indiana past South Dakota State…
WEST LAFAYETTE — The Purdue basketball team had a week of practice to get some kinks out before Saturday night's game.
Crown Point grad Sasha Stefanovic scored 14 points, but the No. 23 Boilermakers were upset 70-66 by the Longhorns on Saturday night.
Brandon Newman will sit out his freshman season for Purdue, coach Matt Painter announced Wednesday.
Graduate transfer Jahaad Proctor scored 26 points and Eric Hunter Jr. added 15 to help No. 23 Purdue pull away from Green Bay 79-57 on Wednesd…
Former Region standouts Brandon Newman and Sasha Stefanovic will be asked to compliment Purdue stars Nojel Eastern and Matt Haarms this season.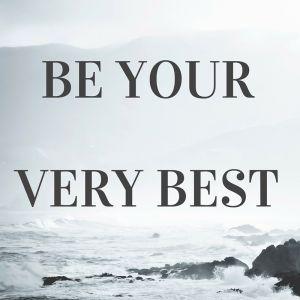 Be Your Very Best by Diana Govert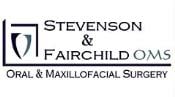 Stevenson and Fairchild OMS
Brandon Newman, The Times' Porter and LaPorte Counties Male Athlete of the Year, hosted free youth basketball clinics this spring.
Former Valparaiso High School and Purdue standout Robbie Hummel led the United States to its first FIBA 3x3 World Cup title.
NEW ORLEANS — It's time for the New Orleans Pelicans to start a new era by drafting the next face of the franchise now that six-time All-Star …
Purdue incoming freshman Brandon Newman demonstrated his skills — he scored a game-high 18 points Friday — quiet nature with the Indiana All-Stars.
Purdue incoming freshman Brandon Newman, a Valparaiso High School product, talks about playing with the IndyStar Indiana Boys All-Stars team a…
Purdue incoming freshman Brandon Newman, a Valparaiso High School product, made several big plays for the IndyStar Indiana Boys All-Stars team…
New Orleans Pelicans guard and E.C. Central graduate E'Twaun Moore talks about Anthony Davis and Zion Williamson.