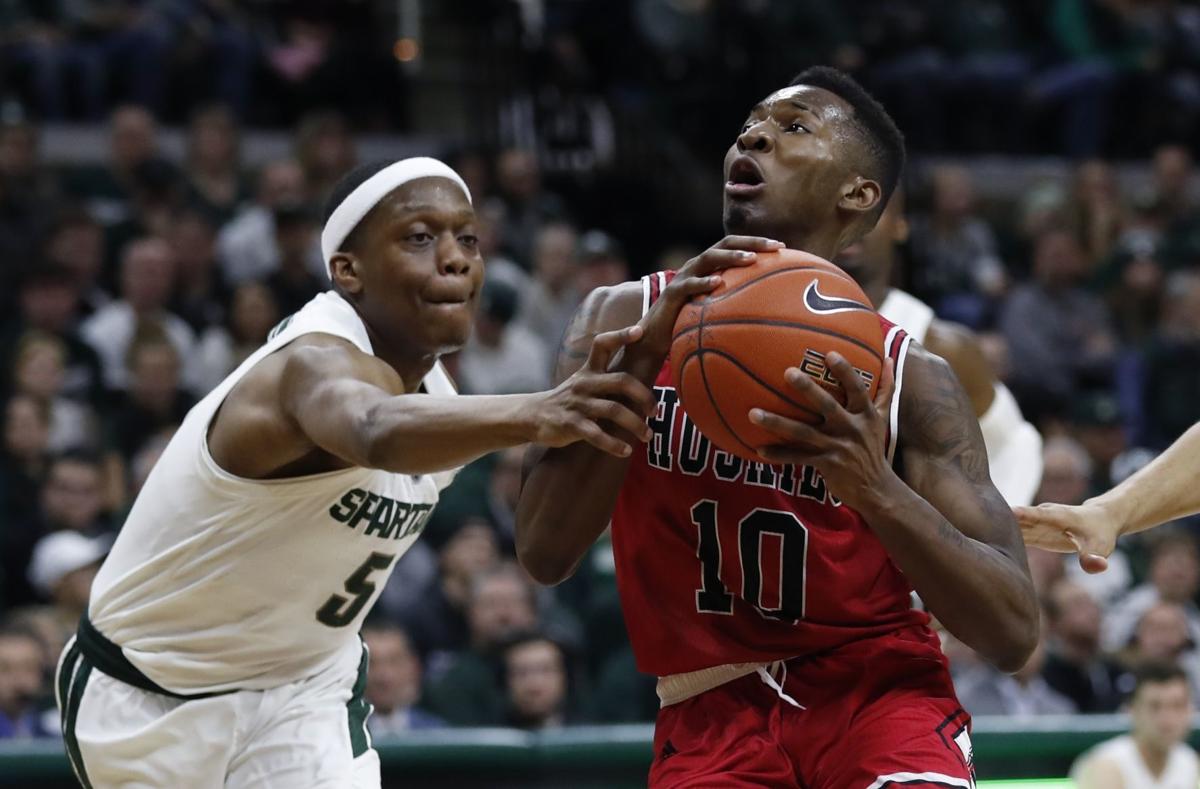 Jonah Jackson went 10 for 16 shooting in a recent men's basketball game for John A. Logan College (Illinois). Oh, and all 10 of those made shots were 3-pointers, leaving Jackson with a program record for 3-pointers in a game.
The sophomore guard from Merrillville scored a season-high and team-high 30 points in the 137-76 victory over Western Kentucky Tech on Friday.
Jackson also grabbed a season-high seven rebounds (all defensive), registered a season-high three steals and tied his season-high mark with two assists in the game.
Jackson averages 14.5 points per game for the Vols, who are ranked No. 8 nationally in the latest NJCAA Division I poll. He's played in 14 games, starting the last eight of them including the game against Western Kentucky Tech.
Local NFL prospect leaves mark in bowl game
Kentucky senior cornerback Lonnie Johnson Jr. came down with the only interception — and only turnover — of the game in a 27-24 victory over Penn State in the VRBO Citrus Bowl on New Year's Day.
Johnson, an NFL prospect and graduate of West Side, had four tackles and a third-quarter interception that he returned 24 yards for the No. 16-ranked Wildcats in Orlando, Fla. His pick came at the Kentucky 10-yard line and led to a Wildcats touchdown and a 27-7 lead.
The victory meant Kentucky finished with a 10-3 record — the program's first 10-win season since 1977. Johnson transferred to Kentucky from Garden City Community College.
German leads MAC in scoring
Eugene German scored 16 points to help the Northern Illinois men's basketball team earn a 72-66 overtime win at Ohio to open up Mid-American Conference play.
A junior starting guard and graduate of 21st Century, German played a season-high 42 minutes as the Huskies overcame a 34-21 halftime deficit Saturday. German added a season-high five assists, four rebounds, made 4 of 8 shots from long range and didn't turn the ball over.
German came into the game leading the MAC in scoring with 20.9 points per game, ranking him 28th nationally in scoring. A starter in all 12 games he has played, German averages 4.4 rebounds and 3.1 assists per game. He's also hit double-digit scoring in 46 consecutive games.
Schurg goes 4-0 in Duals weekend
Wabash College senior wrestler Darden Schurg went 4-0 during the 2019 National Wrestling Coaches Association Multi-Divisional National Duals in Louisville, Kentucky. The Division-III Wabash Little Giants came into the weekend ranked No. 5 in the nation and finished fourth in the dual meet.
Schurg, a Crown Point graduate who competes in the 174-pound weight class, pinned Nate Mlodzik 4:57 into Friday's match as part of a 27-16 team victory over No. 16 Wisconsin-Whitewater and then Schurg earned a technical fall over Steven Rice in the 21-14 team win over No. 4 Ithaca (N.Y.).
The victories got Wabash to the semifinals Saturday, where it fell 26-9 to top-ranked Augsburg (Minn.) despite Schurg scoring the first team points in the match by defeating Tanner Vassar 12-5. Schurg earned his fourth victory in his team's 27-13 loss to No. 2 Wartburg (Iowa) in the third-place match.
Crown Point grad leads scoring off the bench
Thomas Sanborn, a 6-foot-5 junior on the Earlham College men's basketball team, came in off the bench and set some season-high marks in a 76-75 loss at Transylvania (Kentucky) on Wednesday.
The Crown Point graduate tied his season-high with 26 minutes on the floor, pulled down a season-high four rebounds and recorded a season-best three assists. He led his team's reserves with nine points on 3-for-7 shooting, including 3-for-6 from beyond the arc.
Sanborn followed that up with 15 minutes, two points and another three assists in a 79-68 road loss against Rose-Hulman in Division III play on Saturday.
The Times welcomes information about local athletes for inclusion in Region Collegians. E-mail Heather Rule at hlrule@outlook.com.