LaVine's decision gives the American roster six of the top 10 NBA scorers from the U.S. this season.
The Bulls received the eighth pick, and the selection goes to Magic as part of the regular-season trade for Nikola Vucevic.
"I'm not upset or spiteful about things that happened," LaVine said. "I just know that we have to work on things and get better at them. We ar…
"So it wasn't what we thought it would be obviously as far as the results in the end," Vucevic said.
Chicago, in desperate need of a win, helped doom itself by staying under 40% from the floor until the final minutes.
Zach LaVine returned from an 11-game absence due to the league's health and safety protocols and scored 13 points on 5-of-11 shooting for the Bulls.
Playing without their two best players — Zach LaVine and Nikola Vucevic — the Bulls took their first double-digit lead on Thaddeus Young's tip…
Nikola Vucevic had 26 points and 18 rebounds for Chicago. Lauri Markkanen added 14 points, while Colby White and Garrett Temple each had 12.
Coby White added 17 points for the Bulls, who finished the game on a 36-20 run and outrebounded Miami 51-34. Theis had 12 rebounds and Vucevic…
Coby White scored 31 points for Chicago, and Nikola Vucevic had 26 points and 14. The Bulls outscored the Heat 60-45 in the second half, but w…
Lauri Markkanen scored 14 of his 16 points in the second half and Thaddeus Young had 14 points and eight rebounds for Chicago.
Coby White added 19 points and seven assists to help the Bulls snap Boston's season-high six-game winning streak. Chicago has won its last two…
"I'm heartbroken to share that yesterday, I said goodbye to my firstborn son Antron," Scottie Pippen wrote Monday.
Colin Sexton and Gary native Darius Garland had 22 points apiece as the Cavaliers dropped their second straight and fourth in five games.
The Magic outscored Chicago by 20 in the third quarter to turn a one-point lead into a 93-72 advantage and hung on after Chicago cut it to 104-98.
Chicago has won two straight since snapping a six-game losing streak and moved within one game of the Pacers for the No. 9 spot in the Eastern…
"We understand it's going to take some time, and we've had some guys out of the lineup," said Nikola Vucevic, who has played five games with t…
Darius Garland had 14 points in the second half to help Cleveland nudge ahead to a six-point lead after three quarters before the Cavs put it …
Zach LaVine led Chicago with 29 points after scoring 40 the previous night in a win over Oklahoma City. Thaddeus Young, playing his 1,000th ga…
Lauri Markkanen, back from a sprained right shoulder, led Chicago with 23 points. The 7-footer from Finland made all seven 3-pointers in his f…

Midwest Express Clinic / Crown Point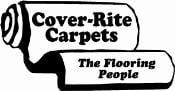 Cover-Rite Carpet & Design Center
Zach LaVine capped a 36-point performance with a driving layup and four free throws during the final minute, and the Bulls held off a late rally.
All-Star Zach LaVine led Chicago with 23 points and grabbed nine rebounds.
Chicago shot 59% from the field and had seven players score in double figures during its fifth win in six games. Coby White had 20 points, and…
Zach LaVine scored 14 of Chicago's 46 third-quarter points, finishing with 21, as the Bulls outscored the Rockets by 20 points in the quarter …
Chicago made two 3-pointers late in the game to hold off Detroit.
Coach Billy Donovan described the injury as a "bit freakish" with Markkanen "driving to the basket, being physical."
LaVine scored just two points in the first three quarters of Friday's loss to the Magic and responded to coach Billy Donovan's request that he…