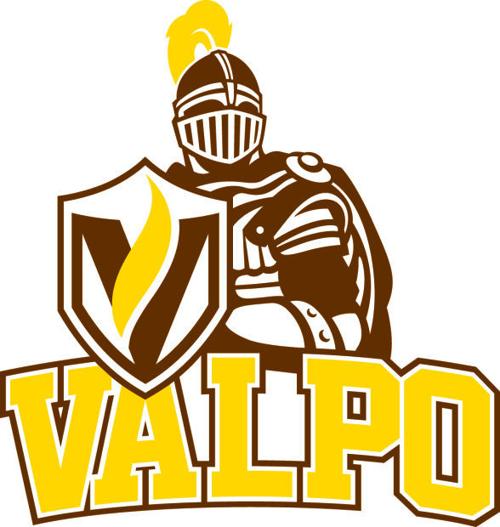 WOMEN'S VOLLEYBALL
Cookerly named to Missouri Valley All-Tournament team: Rylee Cookerly adds to her accolades after leading Valparaiso in digs during two Missouri Valley Conference tournament matches. Cookerly finished the tournament with 51 digs, six assists and two aces. She would represent Valparaiso on the Missouri Valley Conference All-Tournament team. Illinois State swept tournament host Northern Iowa to secure the conference championship and a bid to the NCAA Tournament. Northern Iowa awaits Sunday's selection show with an RPI of 40 and potential at-large bid looming.
PRO BASKETBALL
Bulls battle back from deficit but fall short to Portland: Carmelo Anthony can't recall another a 10-block game like Trail Blazers teammate Hassan Whiteside had against the Bulls. Anthony had 23 points and 11 rebounds and the Blazers downed Chicago 107-103 on Friday night for their second victory over the Bulls this week. But Whiteside stole the show with eight points, 15 rebounds and a franchise-record 10 blocks for Portland. It was most in the NBA this season. Damian Lillard added 28 points, including 10 in the final quarter, for the Blazers, who have won three straight after four consecutive losses. The Blazers led by as many as 12 points in the third quarter, but the Bulls pulled within 85-84 in the final period. After Zach LaVine's corner 3 with 31.7 seconds left narrowed it to 105-103, Whiteside tipped in Lillard's shot for the win. LaVine finished with 28 for the slumping Bulls, who have lost seven of their last nine games. "This was a frustrating one, very winnable," LaVine said. "We were battling. Dame did what he did in the fourth quarter, turned it up to another level." Said Bulls coach Jim Boylen: "This loss hurts, this is a painful loss, every loss these guys take hurts. This was a hard-fought game, give them credit."
PRO FOOTBALL
Ex-Ohio State QB Pryor stabbed, hospitalized and charged: A woman was charged with attempted homicide in a Pittsburgh stabbing that critically injured former Ohio State quarterback Terrelle Pryor, who is also facing a charge, police said. Pryor was taken to the hospital just after 4:30 a.m. Saturday following a dispute with "mutual combatants" in an apartment on the city's North Side, police said. Allegheny County prosecutors and police said 24-year-old Shalaya Briston of Munhall was charged with attempted homicide and aggravated assault, while Pryor, 30, faces a charge of simple assault. Gregory Diulus of Vantage Management Group, which represents Pryor, said family members had been told Pryor is expected to make a full recovery. Another call to Diulus was made seeking comment on the charge. Court documents don't list an attorney for Briston and a listed number for her couldn't be found Saturday. Diulus said he expects to see Pryor on Sunday. After Pryor's illustrious Ohio State career ended in 2011, he spent time with nine NFL teams including the Buffalo Bills, New York Jets, Washington Redskins and Cleveland Browns. He most recently signed with the Jacksonville Jaguars but was waived in September after a hamstring injury.
Be the first to know
Get local news delivered to your inbox!