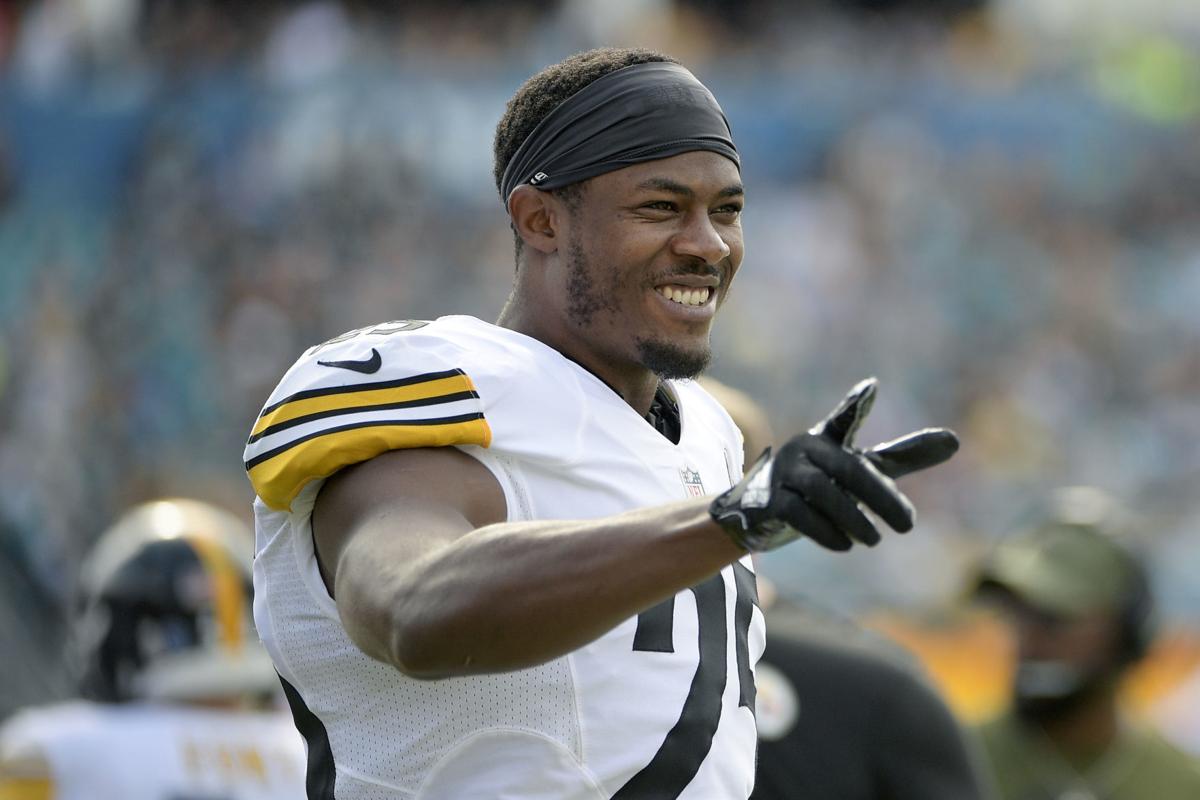 The Bears and cornerback Artie Burns agreed to a one-year contract, agent Drew Rosenhaus said on Saturday.
Drafted out of Miami by the Pittsburgh Steelers with the No. 25 pick in 2016, Burns played in all 16 games each of his first three years before falling out of the rotation in 2019. He had three interceptions as a rookie, but played in just 10 games last season.
The Bears had an opening after waiving cornerback Prince Amukamara last month.
Chicago went 8-8 last season and missed the playoffs after winning the NFC North at 12-4 in 2018.
The Colts made three moves on Saturday, which included releasing quarterback Brian Hoyer and cornerback Pierre Desir.
Desir signed a three-year contract worth $22.5 million last March and the move saves the Colts nearly $7 million in salary cap space.
Desir made 29 starts in three seasons with Indy and had 161 tackles, five interceptions, two forced fumbles and one fumble recovery. Indy claimed Desir off waivers from Seattle in 2017 and he was a fourth-round draft pick by Cleveland in 2014.
Hoyer made one start last season with the Colts after signing following his release from New England in the preseason. Indy will save another $5 million.
The Colts' third move Saturday was officially signing former Chargers quarterback Philip Rivers to a one-year deal, which they agreed upon Tuesday.
All Philip Rivers really wanted was a chance to play one more NFL season.
So when the Indianapolis Colts gave him a shot, the eight-time Pro Bowler took it.
Rivers officially ended his 16-year tenure with the Chargers on Saturday by signing the $25 million deal he agreed to earlier this week.
"I still love to play, I know I can play at a high level," the 38-year-old quarterback said on a conference call, acknowledging he was ready to walk away from football if he received no offers.
"It was one of those things where we said if there's nothing out there, then that's our answer. But if there's an opportunity with a team ... it ended up being with this organization and that made it that much more exciting," he said.
Rivers feels he has plenty to offer even after one of his worst seasons.
He threw 23 touchdown passes, his lowest total since 2007, and 20 interceptions, matching the second-highest total of his career. While some blamed the troubles on a poor offensive line or Rivers trying to do too much to rally the Chargers late in games, others contended his skills were rapidly deteriorating.
Now, with a fresh start, a strong running game and one of the league's top offensive lines, Rivers insists he will prove the critics wrong this season.
"I feel great and if I feel like I do next year then I'll be excited to keep on going, depending on how the team feels about it," Rivers said. "I do want to coach my oldest son (in high school). I have two sons, they're 12 and eight, so we've got a little time. I don't think you'll see me in the Tom Brady range, but I feel good and I feel like I can help a team win a championship."
Quick turnaround for Hoyer, Desir
On Sunday Hoyer and the New England Patriots agreed to a deal, reported first by the Boston Globe's Jim McBride. It will be Hoyer's third stint with the Patriots, having played there from 2009-11 and 2017-18.
Two people with direct knowledge of the contract say the New York Jets and cornerback Pierre Desir have agreed to terms on a deal. 
Cornerback is one of the Jets' primary targets to improve this offseason, especially after releasing former starters Trumaine Johnson and Darryl Roberts earlier this week. New York re-signed nickel cornerback Brian Poole and agreed to terms with Arthur Maulet, but were still in need of starting-caliber defensive backs on the outside.
Jets makeover continues
Joe Douglas entered free agency focused on improving the New York Jets' shaky offensive line.
The makeover with the big boys up front is on. In a big way.
Two people with direct knowledge of the deal told The Associated Press on Saturday night that the Jets and former Carolina Panthers guard Greg Van Roten agreed to a three-year contract. The people spoke to The Associated Press on condition of anonymity because teams can't announce deals until they are officially signed, per NFL rules.
That news came a few hours after New York also agreed to terms with veteran offensive lineman Josh Andrews, agent Brett Tessler announced on Twitter.
A busy Saturday for the Jets included the team releasing cornerback Darryl Roberts, a sometime starter and valuable backup. Another person with direct knowledge of the deal said New York and former Los Angeles Rams safety Marqui Christian agreed to a one-year deal worth up to $2 million.
A person with knowledge of the deal tells The Associated Press the Denver Broncos have agreed to a two-year free agent deal with former Seattle and Pittsburgh tight end Nick Vannett that's worth $5.7 million.
At 6-foot-6 and 261 pounds, Vannett will be Denver's biggest tight end, and while he's primarily built a reputation as a blocker, he did catch 29 passes for Seattle in 2018 and had a combined 17 receptions for the Seahawks and Steelers last season.
He'll pair with 2019 first-round pick Noah Fant in the Broncos' two-tight end sets, and his addition could spell trouble for fellow Ohio State alum Jeff Heuerman, who's been plagued by injuries during his five-year career and is due nearly $4 million next season, none of which is guaranteed.
Seahawks add injury-ridden OL
The Seattle Seahawks continue to stockpile offensive linemen in free agency, agreeing to terms with former first-rounder Chance Warmack on Sunday, according to a person with knowledge of the deal.
The person spoke to The Associated Press on the condition of anonymity because the agreement had not been announced by the team. Pro Football Talk first reported the deal.
Warmack has not played since 2018 when he appeared in nine games for Philadelphia. He sat out last season to reportedly get healthy after a series of injuries.
Warmack, 28, was part of the 2013 draft class and was considered the best interior offensive lineman that year coming out of Alabama. He was drafted 10th overall by Tennessee and started 46 of 48 possible games his first three seasons for the Titans.
But Warmack suffered a hand injury early in the 2016 season and played in just two games. The Titans opted not to pick up his fifth-year option and Warmack eventually signed with the Eagles, spending two seasons with Philadelphia.
Be the first to know
Get local news delivered to your inbox!