Gary native Mary 'Merciless' McGee won the IBF super lightweight title on Dec. 5 after having to build up her strength from becoming a mom.
DALLAS — Welterweight boxing champion Errol Spence crashed a speeding Ferrari in Dallas early Thursday and was badly injured but is expected t…
ALBUQUERQUE, N.M. — The Madison Square Garden crowd booed when giant screens showed the chubby challenger, Andy Ruiz Jr., walking to the ring …
Head injuries are not just a football issue. Instead they are an issue for many contact and collision sports, including baseball, hockey and soccer.
Angel Manfredy, the legendary boxer from East Chicago who captivated viewers of HBO fight nights nationwide during the late 1990s, will be ens…
LAS VEGAS — For a sport often given up for dead, boxing is suddenly very much alive.
Crown Point and Morgan Twp. have their wishes granted as the IHSAA released the 2020 girls basketball sectional brackets on Sunday.
Pairings have been announced for the IHSAA girls basketball sectionals, which begin Feb. 4.
HEBRON — Connor McCormick is just a senior in high school, but he plans on having kids some day long down the road.
Kouts and Washington Township compete in the PCC boys basketball tournament championship.
Junior guard Emma O'Brien led Times No. 9 Morgan Twp. to a statement win over South Central in the Porter County Conference Tournament championship.
Morgan Township and South Central compete in the PCC girls basketball tournament championship.
Valparaiso sweeps the season series from Evansville for the first time in program history, and embraced their weekly practice notes that invol…
Sure, the college football season is just ended and 2020 has only just begun, but speculation season never ends.
Valparaiso senior Ryan Fazekas returned to the court on Thursday night at Missouri State. On Friday afternoon he met with the media to discuss…
On Thursday night at the NCAA Convention's annual "State of College Sports" plenary session, Mark Emmert, a president rallying his constituent…
The Big Ten has suspended Illinois guard Alan Griffin for two games, the conference announced Thursday. Griffin, a sophomore, was ejected from…
Valparaiso missed 18 of 20 from beyond the arc in the first half and 31 of 39 for the game.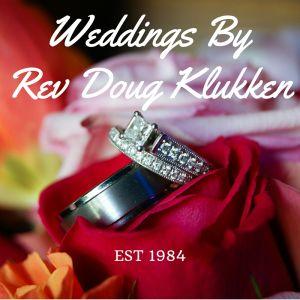 Weddings by Rev. Doug Klukken - NWI Wedding Officiant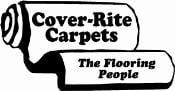 Cover-Rite Carpet & Design Center

Midwest Express Clinic / Crown Point
ROME (AP) — In the country where he grew up, Kobe Bryant will be mourned for an entire week.
MELBOURNE, Australia (AP) — Nick Kyrgios wore a Lakers No. 8 jersey to honor Kobe Bryant ahead of a fourth-round match against Rafael Nadal at…
BEIJING (AP) — Kobe Bryant was a hugely popular figure in Asia, no more so than in China where basketball rivals soccer as the most popular sport.
Denver Nuggets (32-14, fourth in the Western Conference) vs. Memphis Grizzlies (22-24, eighth in the Western Conference)
San Antonio Spurs (20-25, ninth in the Western Conference) vs. Chicago Bulls (18-30, ninth in the Eastern Conference)
New York Knicks (13-34, 13th in the Eastern Conference) vs. Charlotte Hornets (15-31, 12th in the Eastern Conference)
Houston Rockets (28-17, sixth in the Western Conference) vs. Utah Jazz (32-13, second in the Western Conference)