HOBART — Brandon Bolin wasn't even a varsity wrestler a year ago. The Chesterton senior spent his first three seasons stuck behind three-time state qualifier Brock Ellis.
He worked on his strength over the offseason and bumped up to 160 pounds. If his performance Saturday at the Hobart Super Duals is any indication, the work is paying off. Bolin earned pins in all five matches, including one in the third period against the Brickies' Tyler Turley.
"I knew going into that match it would be a tough one," Bolin said. "I kept working, and it just happened."
Bolin got Turley on his back and secured the fall at 5 minutes, 42 seconds. Turley is ranked the No. 2 in the state at 160 by Indiana Mat.
"To be honest, I don't even remember what happened. I was just in the moment, just working it. But it felt good," Bolin said. "I knew when I got him on his back that I've got to hold him. It was exciting."
Bolin was one of 10 Trojans who went undefeated for the day. Chesterton won all five of its duals, finishing with a 59-15 win over Hobart.
Sergio Lemley, a sophomore transfer from Mouth Carmel, ran the table at 126 with three pins and a major decision over Goshen's Nick Olson. He also won a match by forfeit.
Lemley won a state title at 113 in Illinois' Class 3A as a freshman.
"It's definitely a different feel (wrestling in Indiana). I think I've adjusted well, and I'm expecting the same thing this season as I did last year," he said. "I'm more happy with the team than with my individual success. I think, as a team, we've come a long way in a few short weeks."
Hobart registered wins over Goshen, Highland and Lake Central.
"We're trying to reach the level (of Chesterton). Obviously, we're not at that level, yet," coach Jason Cook said. "That's why I invited them here. I want them here. I respect the heck out of that program. I know all those kids. I know how tough they are. That's why they're here."
Jacob Simpson was a standout for the Brickies. He took a 5-1 decision over Chesterton's Cade Johnson to earn the 2x4 picture signed by longtime pro wrestler Hacksaw Jim Duggan, which Hobart's match MVP carries for a day.
Trevor Schammert went undefeated at 113, though Chesterton forfeited his class. Lake Central's Johnny Cortez was the first opponent this season to push Schammert into the second period.
Schammert took a 3-2 decision over Cortez.
"That got me going, wrestling a full match," Schammert said. "I knew there were some tough matches here today. I was looking forward to wrestling Chesterton, but that didn't happen. But I was happy to wrestle a full match."
Gallery: Hobart Super Duals
Gallery: Hobart Super Duals
Hobart Wrestling tournament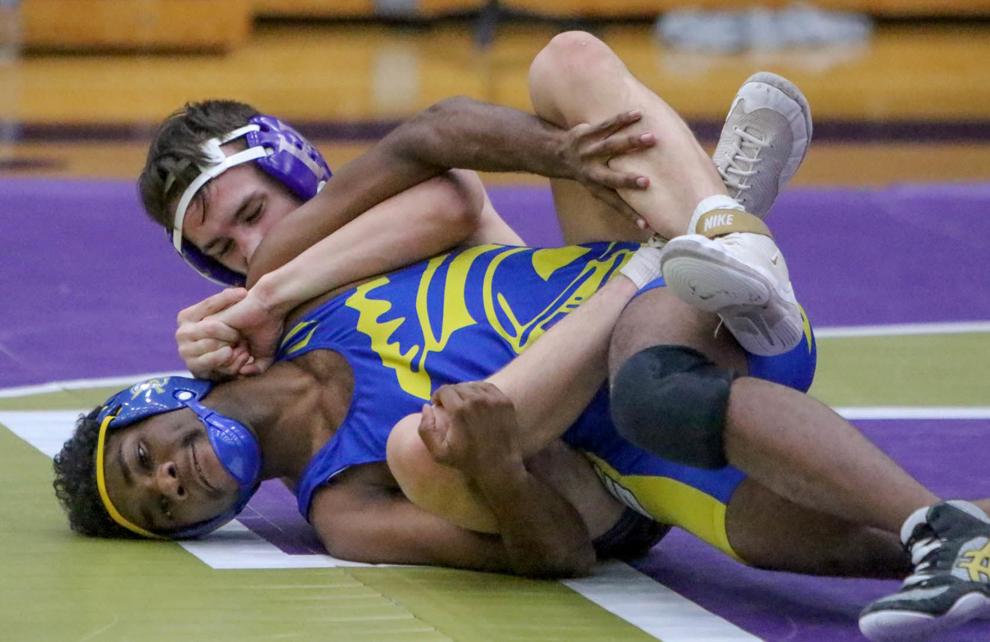 Hobart Wrestling tournament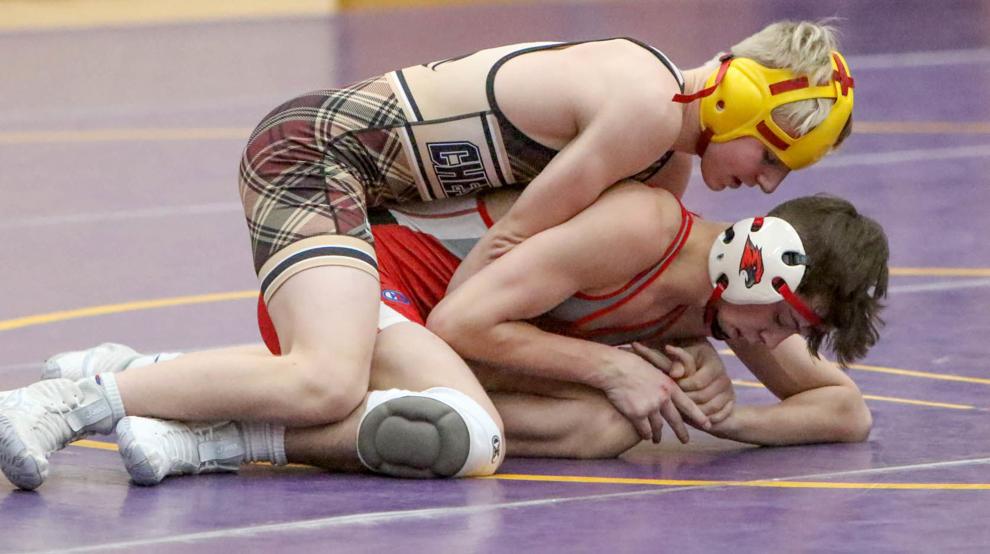 Hobart Wrestling tournament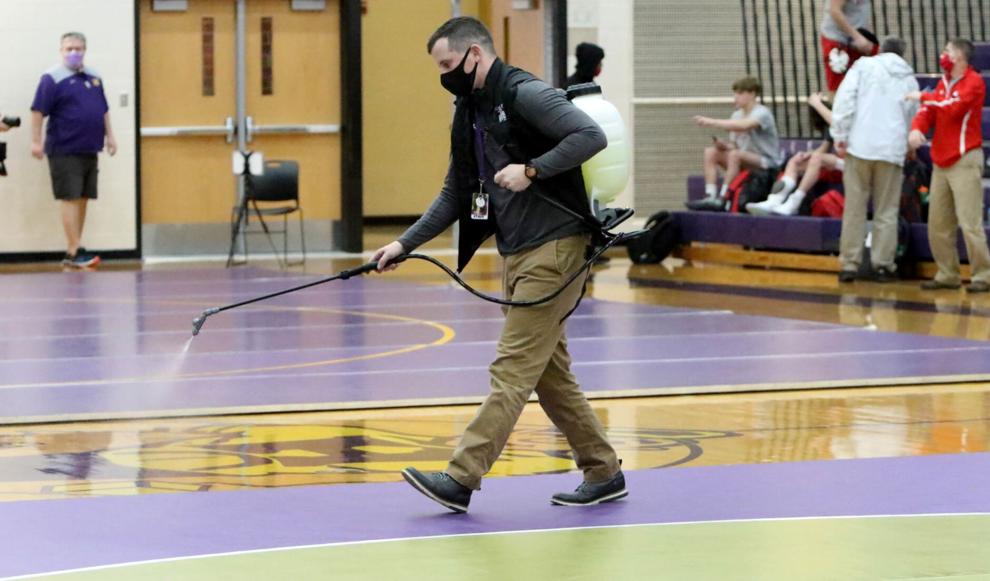 Hobart Wrestling tournament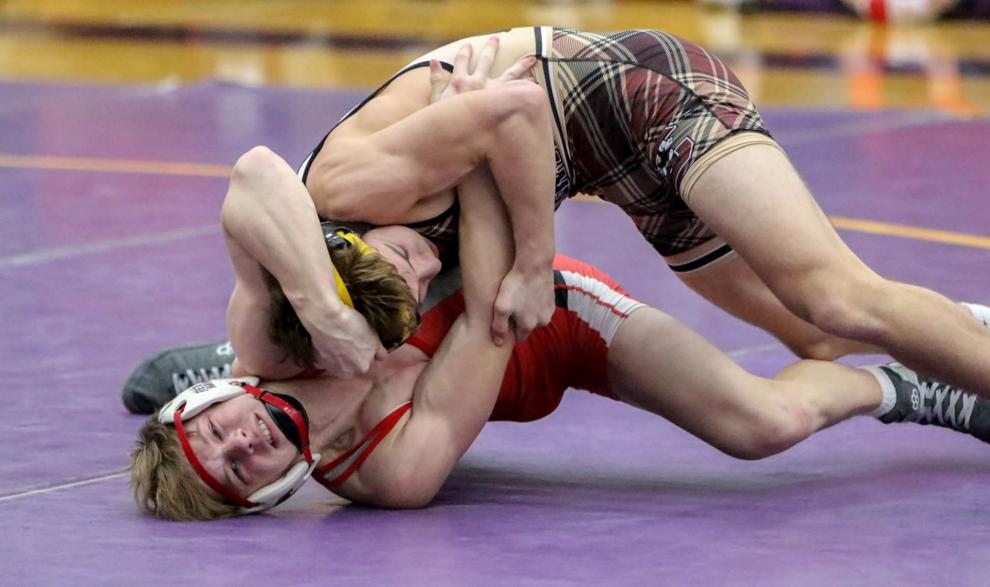 Hobart Wrestling tournament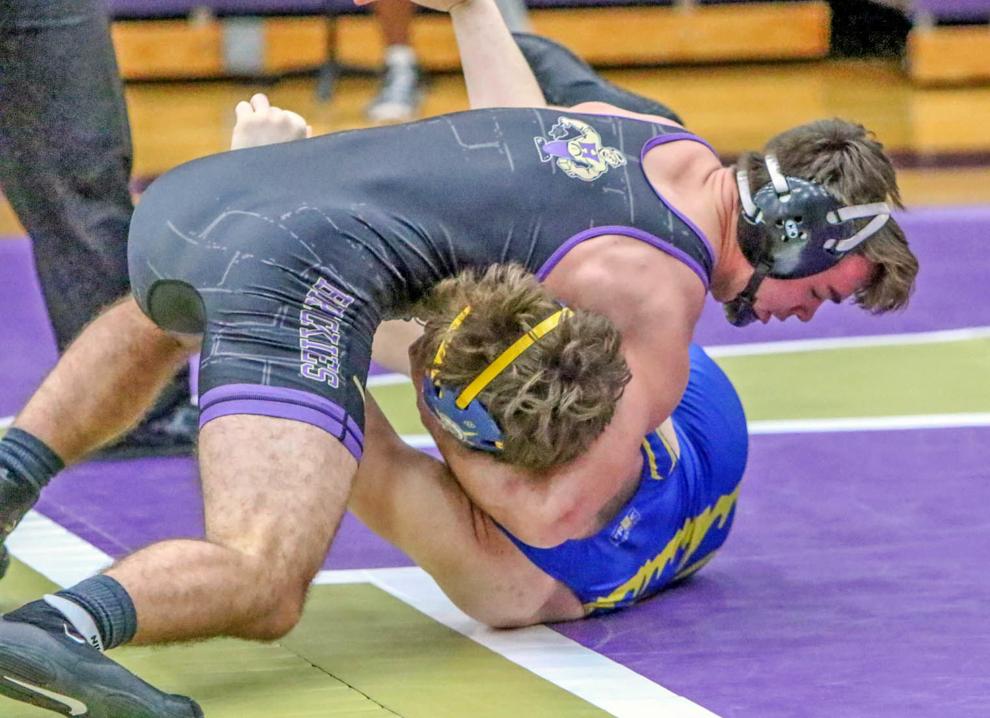 Hobart Wrestling tournament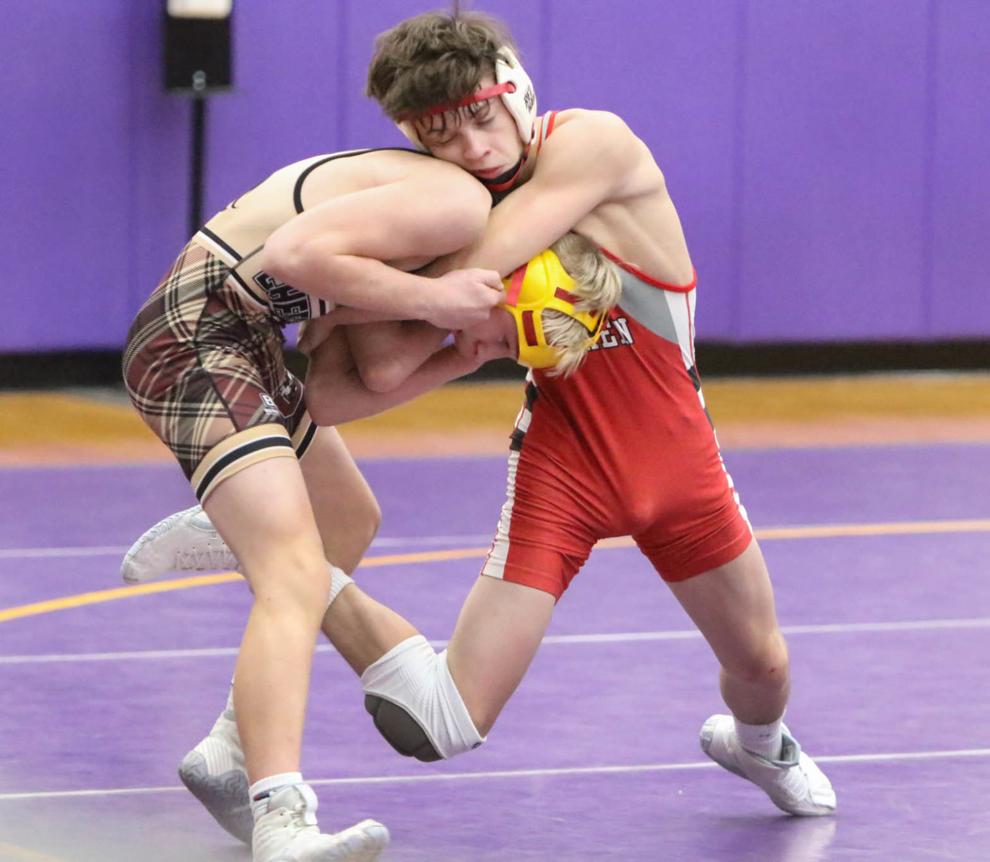 Hobart Wrestling tournament
Hobart Wrestling tournament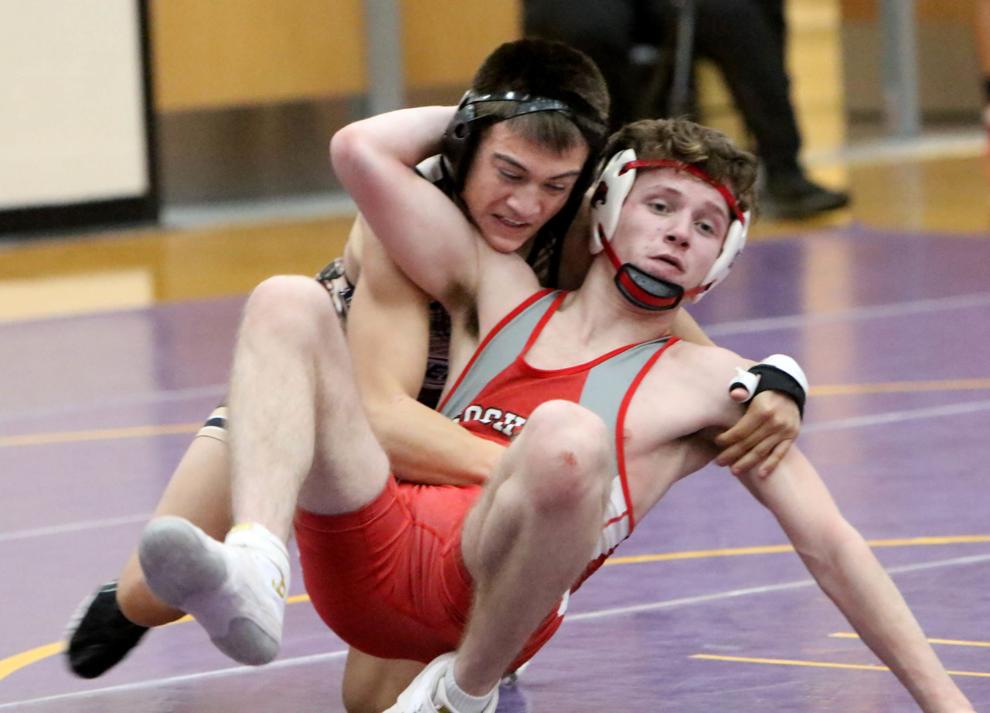 Hobart Wrestling tournament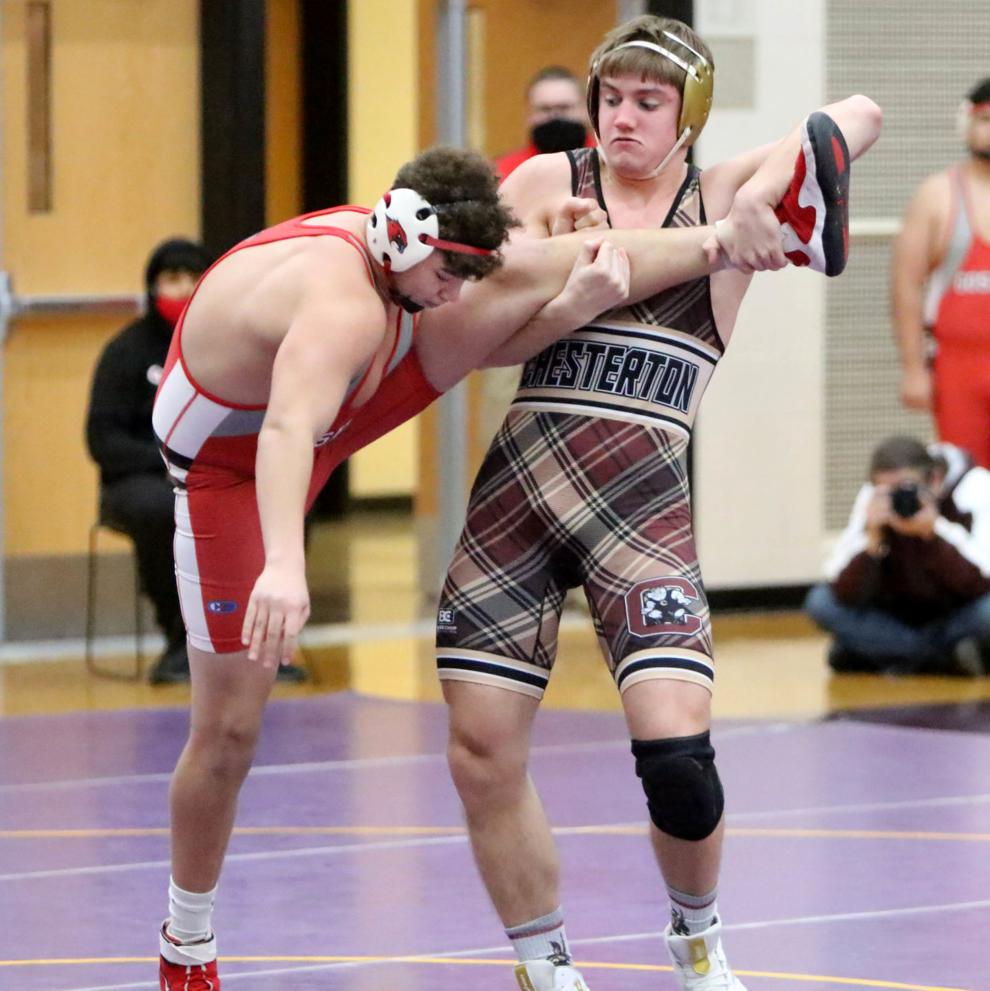 Hobart Wrestling tournament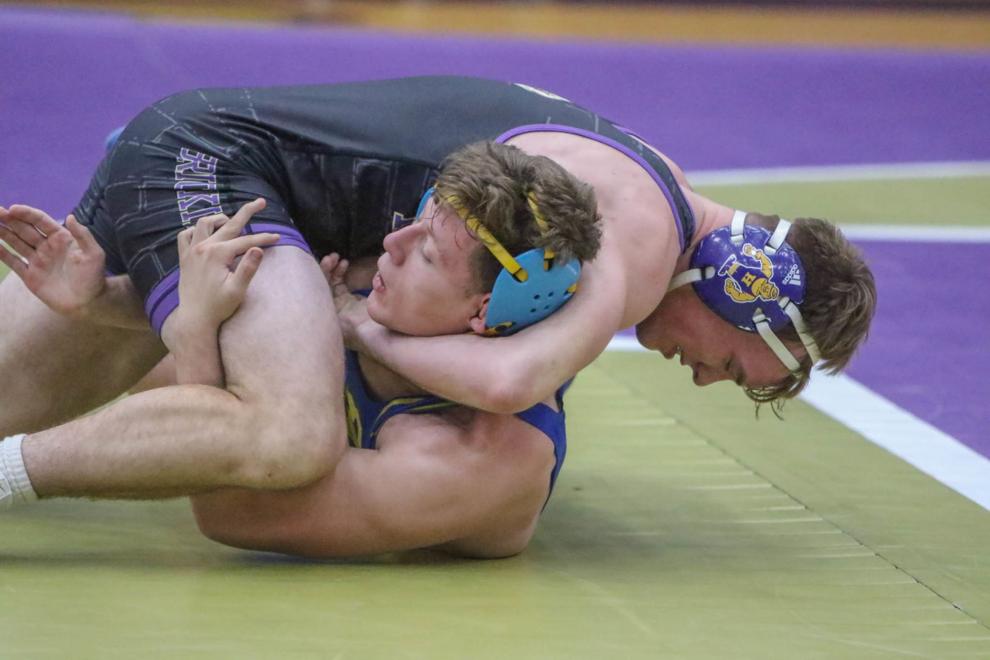 Hobart Wrestling tournament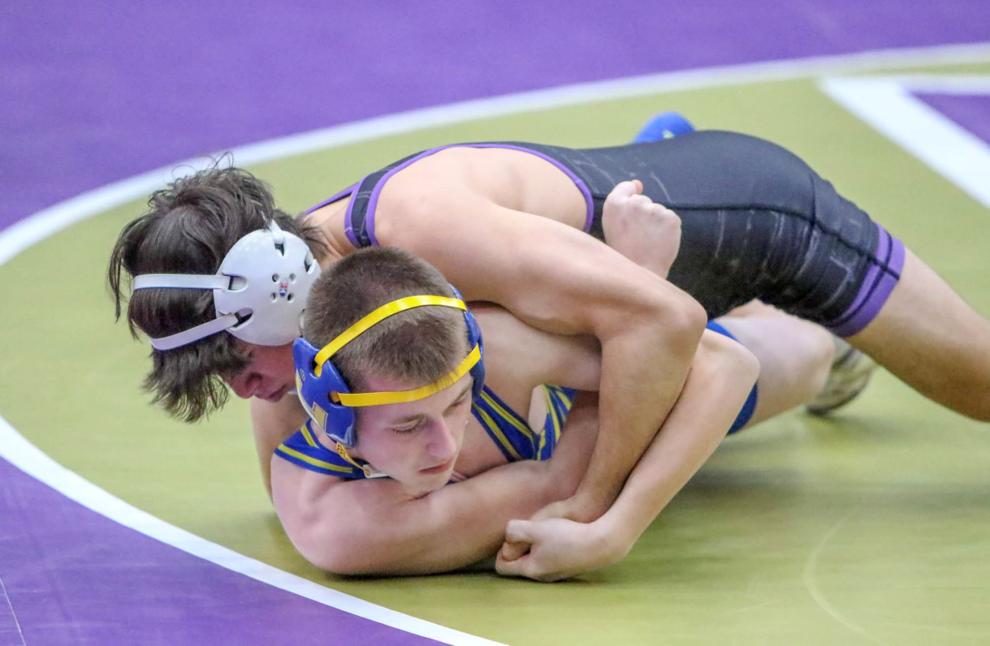 Hobart Wrestling tournament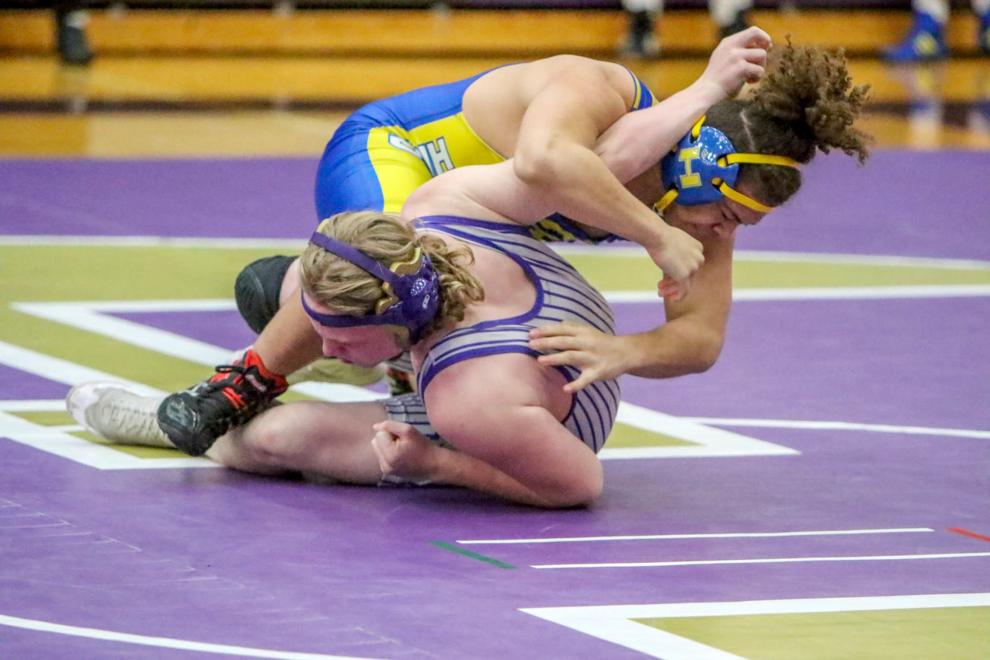 Hobart Wrestling tournament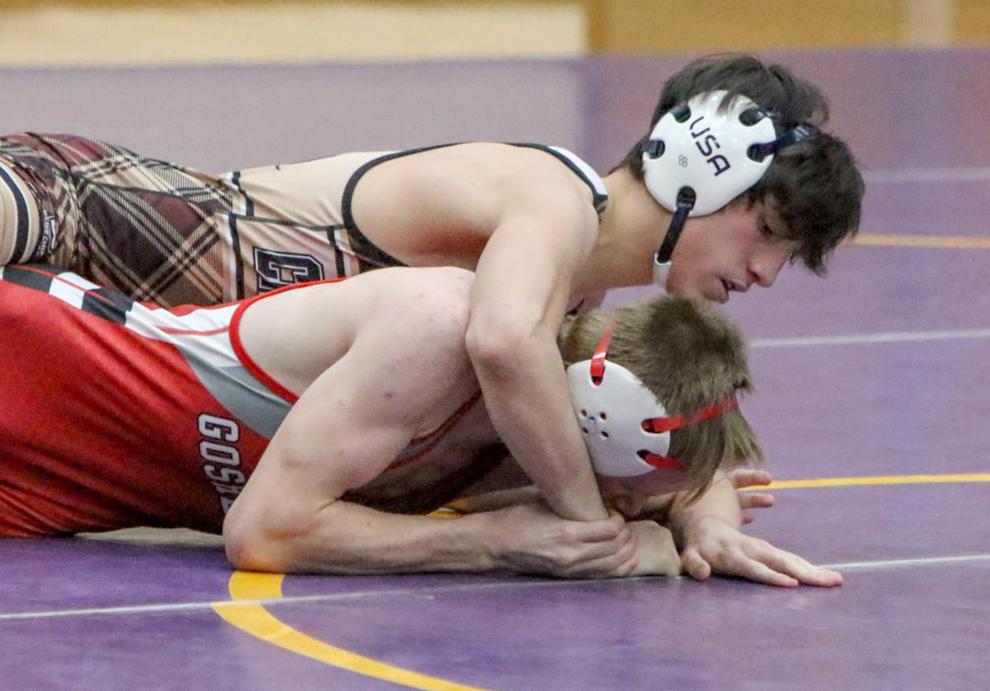 Hobart Wrestling tournament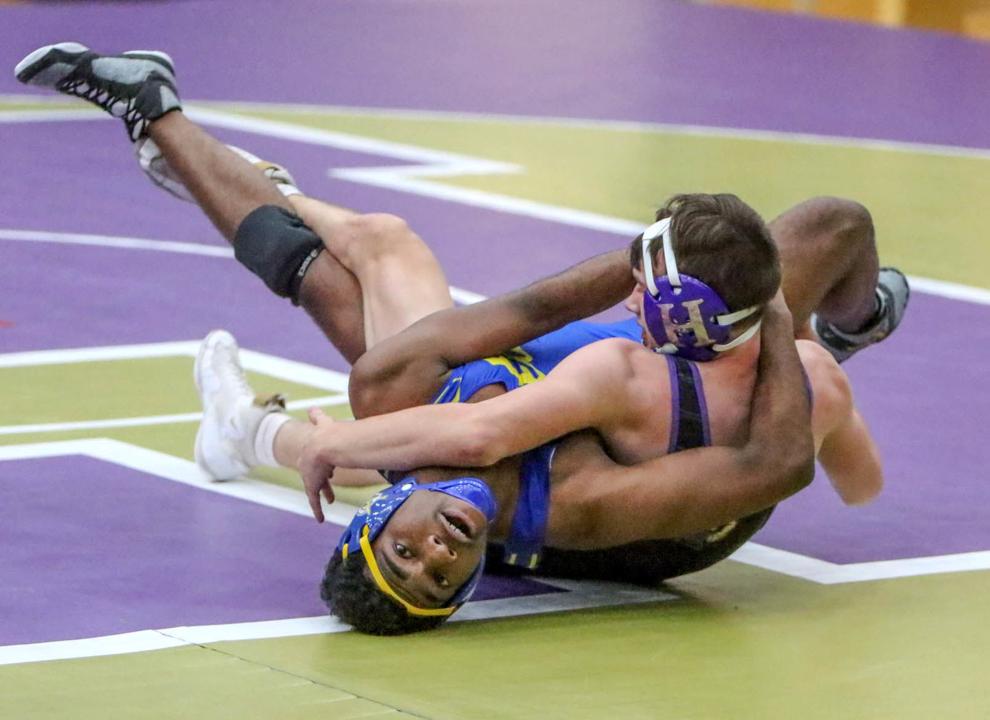 Hobart Wrestling tournament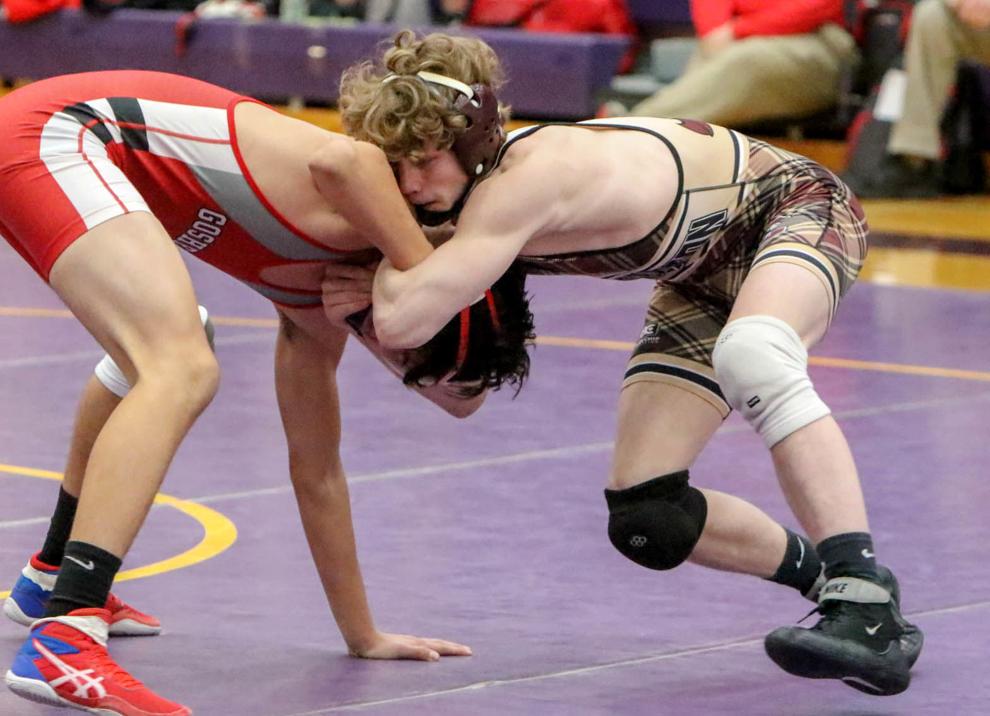 Hobart Wrestling tournament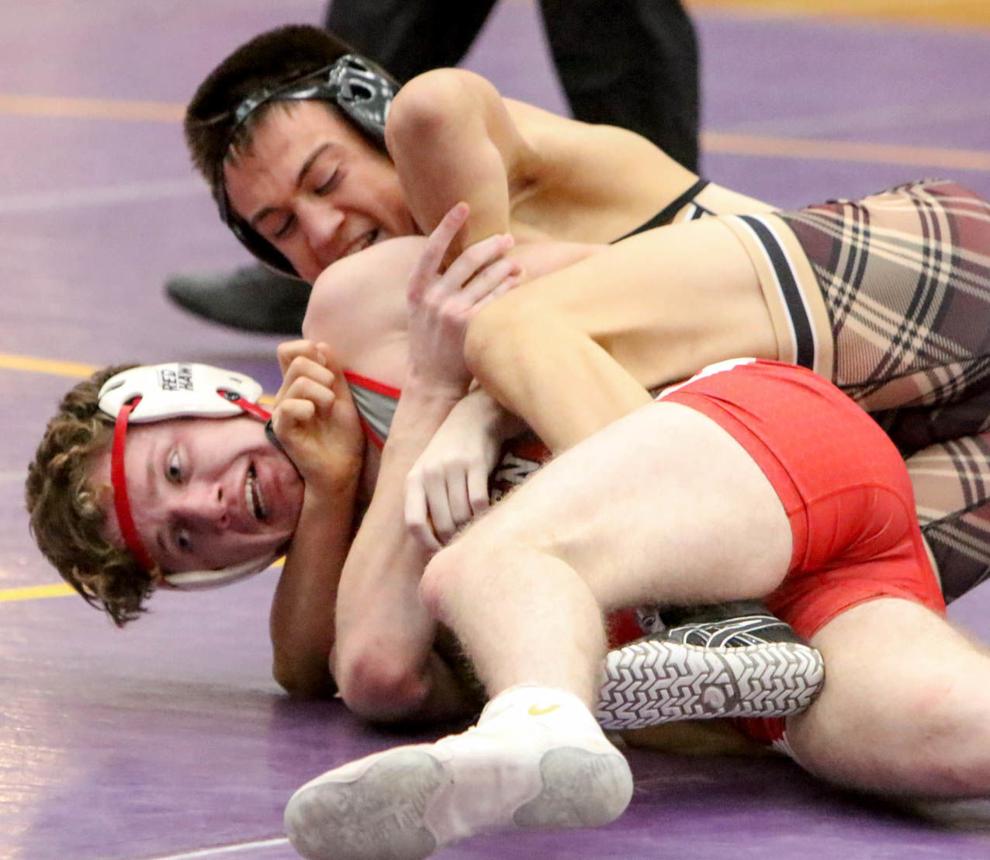 Hobart Wrestling tournament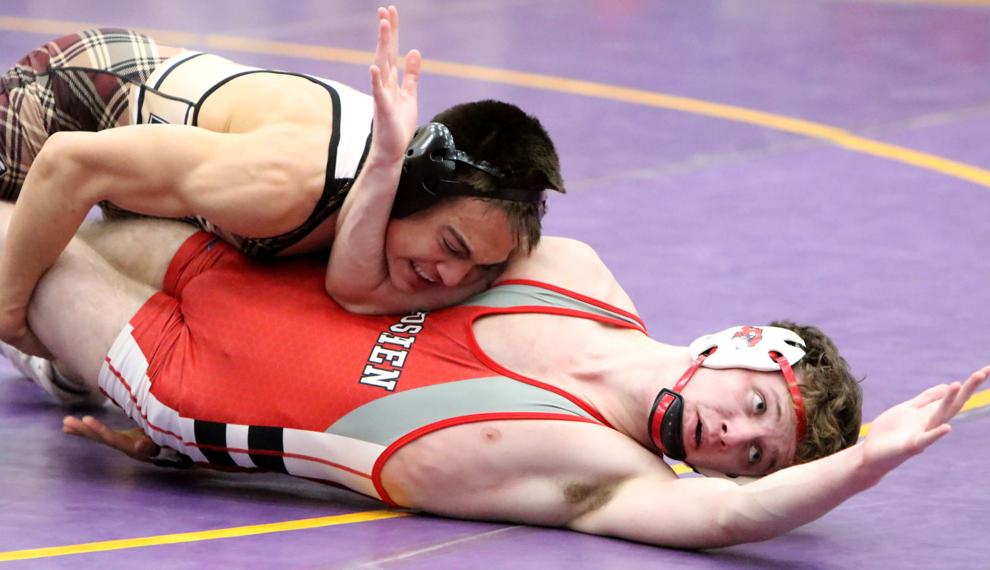 Hobart Wrestling tournament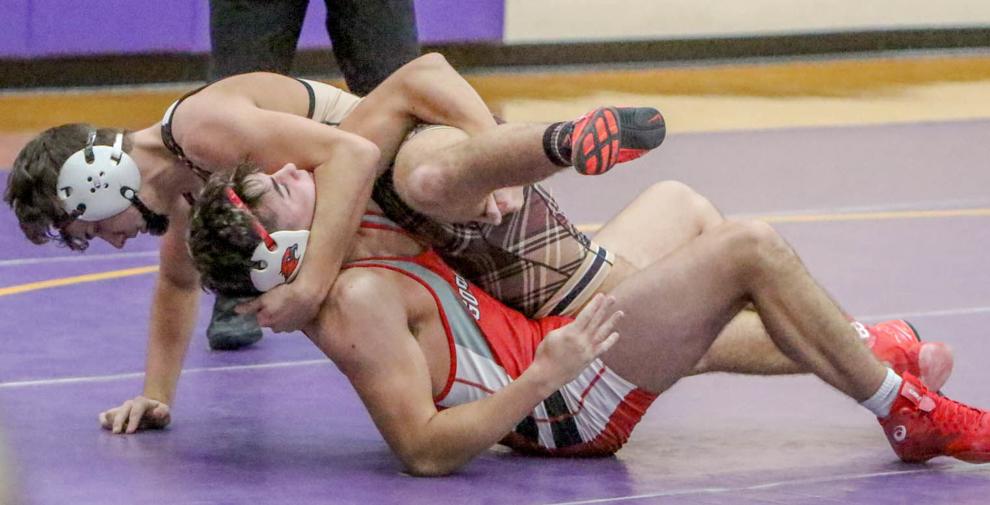 Gallery