There's a little bit of old and a little bit of new in the latest episode of Union Street Hoops. 
Miranda Elish was a star in the circle and the batter's box, leading the Texas Longhorns to the No. 1 ranking.
CHICAGO - Northwestern coach Chris Collins has fixed up his garage. Notre Dame coach Mike Brey has taken up Pilates. Loyola coach Porter Moser…
The slim, 7-foot-3 Haarms was one of the Big Ten's top defenders and played a key role during the Boilermakers' 2019 NCAA Tournament run, when…
FORT LAUDERDALE, Fla. - St. Thomas Aquinas linebacker Jaydon Hood took an early-spring visit to Minnesota last month. He spoke to the coaches,…
Valparaiso standout Cooper Jones is not one to toot his own horn, but those who've watched play believe his talent is undeniable.
Cooper Jones is headed to Bloomington.
Gary native Dana Evans opens up on the abrupt end to her award-winning junior season at Louisville.
Rashad Richardson is IU Northwest's all-time leading scorer and rebounder in men's basketball.
Javon Freeman-Liberty announced shortly after Valparaiso's season-ending loss in the Arch Madness title game last month that he was planning o…
Union Street Hoops is back with a jam-packed episode that features Valparaiso athletic director Mark LaBarbera and multi-sport athlete Steven Helm. 
The three Valparaiso athletes are among a group of 41 spring-season competitors that were granted an additional year of eligibility by the NCA…
Brittany Anderson's first thought was of Morgan Matalin.
It's late March and Tom Izzo is busy cleaning his garage, and his attic, and his home office with the overstuffed drawers. He's thinking about…
In the space of a few hours, Ryan Decker went from preparing for a weekend series to parsing the end of his college baseball career. The N.C. …
The NCAA Division I Council voted Monday to approve an extra year of eligibility for all spring sport athletes who had their seasons canceled …
Keilman, a second-team All-Chicagoland Collegiate Athletic Conference player as a sophomore, didn't just think about herself when the waves cr…
Local athletes continue to rack up awards in college and were off to strong spring seasons.
Jim Daugherty knew that regardless of the decisions being made above his head, the Valparaiso men's tennis team would have at least have one f…
Courtney Carter doesn't take for granted the chance to play NCAA Division I basketball.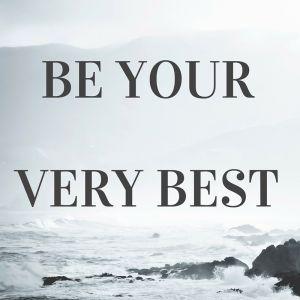 Be Your Very Best by Diana Govert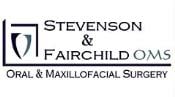 Stevenson Fairchild & Surber Oral Maxillofacial Surgery
Emma Cenzon, a native of Verona, Italy, has a simple message for Americans.
EC Central graduate Damien Jefferson and his Creighton team were likely the last to play in the 2019-20 college basketball season while 21st C…
This is the time of year people usually start tweeting at Ali Farokhmanesh.
As the spread of the new coronavirus continues to sweep the globe, and as the sports world came to a screeching halt, there has been a growing…
Inside sports digest, Dana Evans earns another accolade, Valpo's Javon Freeman-Liberty and Bishop Noll product Roman Penn earn honors and a ho…
Scott Drew has been chasing an elusive Final Four appearance. He had a good shot this year, and the prospects look good for next year, too.
Inside sports digest is a Valparaiso student making an impact in the community, the new IHSAA commissioner, men's basketball AP All-American t…