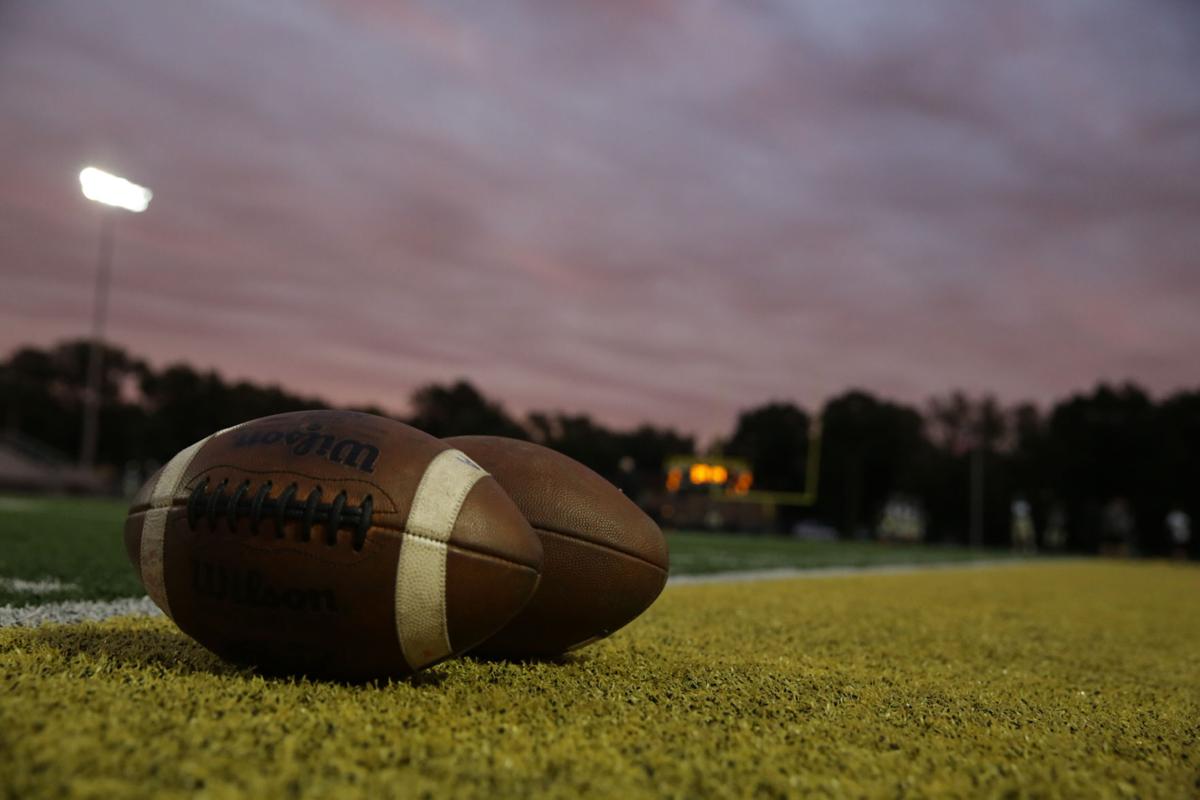 YOUTH FOOTBALL
LaPorte, Portage Pee Wee teams lose in Orlando: LaPorte's historic trip to Orlando ended in the Division 2 Pop Warner Quarterfinals on Saturday. The Slicers lost to Deer Valley Ariz. 18-7. It was LaPorte's first team in the program's 40-year history to make it to nationals. Portage lost 34-0 to Bridgeport Conn. Both the Slicers and Indians will play on Tuesday in the consolation bracket.
MEN'S BASKETBALL
RedHawks hold off Indiana-South Bend's late rally: Indiana-Northwest nearly blew a 12-point lead but Chris Robinson hit a pair of free throws to seal an 85-81 win. The RedHawks (8-3, 4-2 Chicagoland Collegiate Athletic Conference) led 73-61 with 6:50 to play. Jason Pace scored a season-high 23 points on 8-of-8 shooting and 5-of-5 on 3-pointers to lead the RedHawks past the Titans (8-5, 4-3).
Pride fall at Grand Valley State: Purdue-Northwest lost its third straight game — all on the road — on Saturday. The Pride (3-5, 0-2 Great Lakes Intercollegiate Athletic Conference) lost 78-53 at Grand Valley State (8-1, 2-0) after shooting 32.1% from the field. Jordan Doss scored a team-high 12 points.
WOMEN'S BASKETBALL
Indiana-Northwest falls at No. 24 Indiana-South Bend: Indiana-South Bend claimed its largest lead of the game with an 11-4 run to open the fourth quarter, taking a 53-33 lead with 6:30 left. Indiana-Northwest (5-7, 2-4) turned it over 24 times in a 63-46 loss at the 24th-ranked Titans (12-1, 6-1).
Pride fall at No. 3 Grand Valley State: Purdue-Northwest gets a weekend split in Michigan but dropped the weekend finale 74-46. The Pride (2-6, 1-1 GLIAC) were 4-for-27 (14.8%) shooting in the first half. The third-ranked Lakers (8-0, 2-0) scored 58 points in the paint. Savaya Brockington scored a team-best 14 points for the Pride.
GOLF
Stenson delivers big moment to win in Bahamas: Winless in more than two years, Henrik Stenson found himself in the middle of a wild chase to the finish Saturday with Tiger Woods and the elite in golf all around him. Five players had a chance to win in the final hour. Four had at least a share of the lead at one point. One swing changed everything. "The shot of the day," Stenson said. He drilled a 5-wood from 259 yards to within inches of the hole for a tap-in eagle on the par-5 15th, going from a one-shot deficit to a one-shot lead. Three pars gave him a 6-under 66 and a victory in the Hero World Challenge
AROUND THE HORN
James Franklin and Penn State agreed on a six-year contract extension that runs through the 2025 season. Franklin is 55-23 in six seasons and 40-11 in the past four. ... General manager A.J. Preller continued to remake the San Diego Padres' outfield, and added an intriguing two-way player as well. Preller acquired outfielder Tommy Pham and infielder-pitcher Jake Cronenworth from the Tampa Bay Rays on Friday for outfielder Hunter Renfroe, minor league infielder Xavier Edwards and a player to be named. The moves came a week after the Padres obtained starter Zach Davies and outfielder Trent Grisham from Milwaukee, and signed free agent reliever Drew Pomeranz.