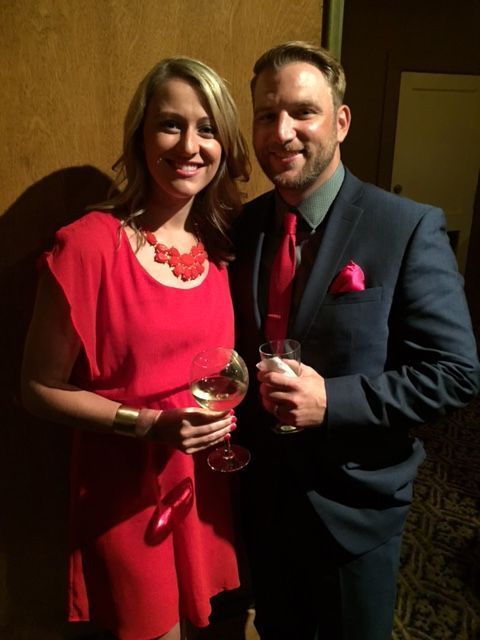 As a high school and college baseball player, Ryan Sickles always wanted to be in the game.
The 2001 Lake Central grad wanted to get into coaching and did do some. He's still around coaches and athletic directors as a territory manager for Philadelphia-based Boathouse Sports. His territory is Illinois, Indiana and Wisconsin, so he spends time in the area.
"I love getting back here," Sickles said. "I love dealing with coaches and athletic directors to show what we have to offer at Boathouse.
"Our products are made in the USA and we offer custom sublimated uniforms to custom Gore-Tex jackets."
Sickles and his wife Christine, a 2005 T.F. South grad, live in Blacksburg, Va., where she is a resident physician in dermatology at LewisGale Hospital Montgomery in Blacksburg.
Sickles had a nice baseball career at Lake Central, South Suburban College and Gardner-Webb (N.C). He also played professionally with the Brockton (Mass.) Rox and Evansville Otters. He also won a Germany world championship with the Solingen Alligators in 2006.
He also was a goalie on the Lake Central hockey club's 2002 state runner-up team.
He has great memories of the 2000 prep season. The junior helped lead the Indians to the Class 4A semifinals.
"I was supposed to be DH'd for, but with injuries, I got to hit," Sickles said. "It was the first time I hit and I hit .360."
He and Scott Skowronski were the team's most valuable players in what was a tough year. Teammate Cory Topp collapsed in the outfiled on April 14, 2000 after a game with Thornwood and later died. Center fielder Tommy Johnson was stricken with transverse myelitis.
"Things were rough and losing Cory, when you are that young it is hard to understand it," Sickles said. "We dedicated that season to him and the players and coaches, Coach (Todd) Iwema, they kept us together and focused."
Sickles went to South Suburban College to play for legendary coach Steve Ruzich and improved his skills.
"Ru (Ruzich) really taught me a lot, worked with me and got me to the next level," Sickles sad. "He was as good of a coach as you could play for and worked with you every day, pushed you hard so you got better."
He played two years at Gardner-Webb and struggled with his bat.
"My junior year, all of a sudden, I couldn't hit," Sickles said. "I don't know if it was pressure or pressing too hard, but I struggled at the plate."
His senior year, he turned things around as Sickles finished third in the Atlantic Sun Conference and 71st in the nation in hitting with a .380 average in 2005.
He then went to Germany to play. Language was not the problem as he took two years of German in high school and two years in college.
"Just getting accustomed to living in a different country was really the hard part," Sickles said. "You just get accustomed to the surroundings and it was still baseball."
The Alligators won the 2006 German championship.
"That was a thrill, it was the World Series of Germany," Sickles said. "I had a great time and a chance to go to Europe."
After playing independent baseball in the United States, he spent 2008-2010 with Mizuno before joining Boathouse in 2010.
To submit a "Where Are They Now?" idea, contact Mike Nieto at mike.nieto@nwi.com or (219) 933-3232.