Inside sports digest: Rylee Cookerly sets a record, Purdue Northwest men's soccer and ice hockey in action, and a low-scoring PGA round.
Inside sports digest: A pair of Region commitments to play for the Pride, Valparaiso's women's basketball schedule featuring a home date with …
Nick Tomczyk reached the NCAA championship game at the Frozen Four last year as St. Cloud State's director of hockey operations, and now he'll…
Purdue said Thursday that center Trevion Williams has decided to withdraw from the NBA draft and will return to campus for his senior season t…
Purdue Northwest announced Monday it will host the final three rounds of the Great Lakes Intercollegiate Athletic Conference men's and women's…
Purdue Northwest split its series with Ferris State, which included a men's win and emphatic dunk (with video) by Vincent Miszkiewicz, and Val…
A connection to legendary Rutgers coach Vivian Stringer led Kahleah Copper, the Chicago Sky's second-leading scorer in 2020, to the Division-I…
Purdue Northwest's men's basketball team dug itself a big hole while the women's team used a balanced attack in an overtime loss.
Purdue Northwest got to the free throw line and too the ball away to earn its first win of the season.
Inside sports digest is a look at local college basketball games, featuring Purdue Northwest, a Valparaiso schedule update and Notre Dame beat…
"The first few games, I wasn't really being aggressive," Robinson said. "I was overthinking things and as a fifth-year senior, that's not good."
Valparaiso adds a pair of nonconference games, plus updates on Florida's Keyontae Johnson, a new Pac-12 title game matchup and women's basketb…
Purdue Northwest battled through the first half against Bowling Green in an exhibition game. Indiana and Notre Dame women's basketball were al…
"A good team culture is built on everything that you would want out of any relationship. Trust, honesty and communication, those are the build…
The Great Lakes Intercollegiate Athletic Conference suspended all competition for the remainder of 2020.
Sports are on hold at Purdue Northwest until Great Lakes Intercollegiate Athletic Conference presidents make a call on fall competition.
The NAIA has announced Aug. 15 as the return date for practices, setting Indiana University Northwest and Calumet College with guidelines to b…

Midwest Express Clinic / Crown Point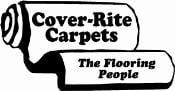 Cover-Rite Carpet & Design Center
With Community Healthcare discontinuing its athletic training program, almost 20 Region schools have to find a replacement before sports resum…
An Indiana Northwest athlete was named an honorable mention All-American. Purdue Northwest hired its Esports coach. Two locals were added to t…
While the NBA suspended its season because of coronavirus concerns and major college sports planned to play games in mostly empty arenas, it w…
Indiana Northwest men's and women's basketball teams lose on the road, and a homecoming for Tulane's quarterback leads the Green Wave to a bow…
For Oilmen infielder Hunter Ryan, pulling a home run over the right-field fence evokes feelings of exhilaration and satisfaction as he trots a…
Rick Costello's personalized license plate reads: ROAR.