Keilman, a second-team All-Chicagoland Collegiate Athletic Conference player as a sophomore, didn't just think about herself when the waves cr…
RENSSELAER — Do you fight for what you want, or is it easier to just throw up your arms and walk away?
RENSSELAER | The yellow signs with huge black and white print are everywhere, in long, neat rows, like grave markers.
WHITING — It's been an eventful year for Amir Wright.
Most athletes, from the time they first pick up all a ball, dream of playing at the Division I level. Some get that opportunity; some don't.
CEDAR LAKE | You missed quite a fight Monday night at Great Oaks Banquet Hall.
With an 18-day break between games, Calumet College's softball team is eager for the third and most important leg of the season to begin March 23.
The Intercollegiate Team Championships for bowling date back to 1975, and no team has burst onto the scene quite like Calumet College the past…
The Region is full of grinders who bounce back and defy expectations. That attitude is epitomized this college basketball season by the Calume…
You just had your fifth child and you lose your job.
For decades Merrillville football players have gone on to play football at St. Joseph's College in Rensselaer. Generationally, Pirates have be…
First it was a text. Then an email. And in an instant everything changed.
He can't remember who delivered the message, but Nick Jeffirs clearly recalls hearing a highly impactful thought the summer between high schoo…
Chanc Ravish doesn't take an "e" in his first name.
Six years, three teams, one unending love affair with basketball.
Purdue Calumet and Purdue North Central combined for 21 wins last season as separate volleyball entities. As one unit this season, the Pride a…
The leaves are turning over, and basketball coaches are yelling about turnovers.
For Keegan Long, it was a dream come true.
WHITING — Luke Jaksich started the next step in his career a little earlier than he had anticipated.

Midwest Express Clinic / Crown Point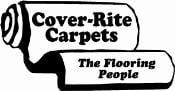 Cover-Rite Carpet & Design Center
Both the St. Joseph's College men's and women's basketball programs will take winning streaks on a Missouri road trip this week.
They were part of the resurgence of Lake Central girls basketball.
Calumet College sophomore basketball player Anthony Cole's holiday was a rough one.
Courtney Kvachkoff has seen the St. Joseph's College women's basketball program improve in each of her four years.
A different offense and defense plus a new assistant coach hasn't hindered the Indiana Northwest women's basketball team.
Last year, Clarence Heath made a name for himself as one of the top rebounders in the NAIA.
After one season and a week before the 2015-16 season is set to begin, John Maniatis is out as the Calumet College women's basketball coach.