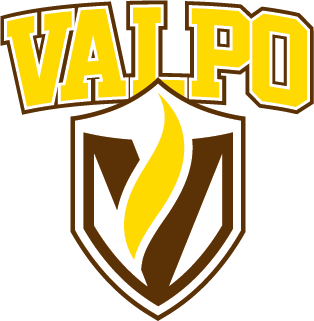 WOMEN'S SOCCER
Coryell named MVC Goalkeeper of the Year: Valparaiso freshman Nikki Coryell allowed four goals in eight conference matches this season. She was rewarded with Missouri Valley Conference Goalkeeper of the Year honors, announced Friday. Coryell finished the regular season with a 0.59 goals against average and an 86.8% save percentage. Valpo plays Loyola Sunday for the MVC Tournament championship and an opportunity for a NCAA Tournament berth. Coryell was joined by Keegan Maris and Kiley Dugan on the All-MVC First Team.
PRO FOOTBALL
Bears add veteran receiver: The Bears signed wide receiver Marquise Goodwin to a one-year contract Friday. Goodwin has 140 receptions for 2,323 yards and 13 touchdowns over seven seasons with the Buffalo Bills (2013-16) and San Francisco 49ers (2017-19). He had a career-best 962 yards in 2017 with San Francisco. Goodwin opted out of last season — his first and only year with Philadelphia — because of COVID-19 concerns. A track and field standout, he was a two-time national champion in the long jump at Texas and made the 2012 U.S. Olympic team. He was a third-round draft pick of the Bills in 2013.
WOMEN'S BASKETBALL
Valpo adds St. Bonaventure transfer: Olivia Brown will add shooting to Valparaiso's lineup next year. The transfer from St. Bonaventure signed with Valparaiso after starting 35 of her 51 appearances for the Bonnies. The Grand Rapids, Michigan native averaged 7.2 points per game and shot 36.5% on 3s in two seasons at St. Bonaventure.
PRO BASEBALL
White Sox postponed due to snow: The Boston Red Sox have postponed Friday night's game against the White Sox because of snow and rain. The series opener will be rescheduled as part of a day-night doubleheader on Sunday. Bostonians woke up Friday morning to an inch or two of snow in the city, with other areas of New England expecting as many as six inches. Rain and snow were expected to continue through the night. After losing their first three games of the season, the Red Sox won nine in a row before losing to the Twins on Thursday. Boston will send Nick Pivetta to the mound Saturday against Dylan Cease in a matchup of right-handers. Cease was reinstated from the injured list Friday following a series of negative COVID-19 tests, and right-hander Zack Burdi was optioned to Chicago's alternate training site. Dallas Keuchel will start one of Sunday's games for the White Sox, and the team hasn't announced its other starter. Martín Pérez will start one of the doubleheader games for the Red Sox. Lucas Giolito pitches Monday against Boston's Nathan Eovaldi. Although the Boston Marathon has been postponed until October because of the pandemic, the series finale will be the traditional Patriots Day game, with an 11:10 a.m. first pitch.