Valparaiso women's basketball lost to league-leading Bradley on Sunday. Patrick Kane reached a career milestone in the Blackhawks' 5-2 win ove…
John Kiser scored a career-high 12 points, including a go-ahead 3-pointer with 5:38 left, as the Crusaders knocked off Indiana State 86-77 at …
Two unique guests join Union Street Hoops as ESPN commentator and former coach Mark Adams returns to discuss non-conference scheduling. Valley…
VALPARAISO — Carie Weinman and Caitlin Morrison have been through a lot during five years of playing basketball together. Nothing the pair exp…
A.J. Green led the Panthers (15-2, 4-1) with 29 points, while Javon Freeman-Liberty had 28 points, eight rebounds and four steals to lead the …
Roman Penn's homecoming didn't end quite as he envisioned on Saturday, but for much of his return to Northwest Indiana, the Bishop Noll produc…
VALPARAISO — When Valparaiso's go-to play for end-of-game scenarios was covered up by Drake, John Kiser had to improvise.
Valparaiso's 50 points represents a season low and the least amount of points the Crusaders have scored since they totaled 42 at Bradley in th…
Union Street Hoops host Paul Oren is joined by Valparaiso media relations guru Aaron Leavitt to discuss the last decade in Valpo Hoops. Leavit…
Valparaiso losses its second straight Missouri Valley Conference game. Plus, updates from the ATP Cup in Australia.
Matt Lottich was well aware that it had been nearly 51 years and 22 games since the Valparaiso men's basketball team had won at Evansville.
With Valparaiso down 64-60, Donovan Clay hit a shot with 10.9 seconds left that was initially ruled a 3-pointer but changed to a two-point buc…
Loyola visits Valparaiso.
Valparaiso will begin its third season of Valley play on Monday when Loyola comes to the Athletics-Recreation Center and things haven't exactl…
Valparaiso finished the non-conference slate with a 7-6 record and now shifts focus to the Missouri Valley Conference. USH host Paul Oren take…
The Crusaders led by as many as eight points against Arkansas before faltering down the stretch, as the Razorbacks pulled out a 72-68 win.
Eron Gordon and Daniel Sackey had big games along with Javon Freeman-Liberty as Valpo beat High Point 87-72 on Wednesday.
Valparaiso committed 19 turnovers, tied for a season high, in Monday's 67-57 loss at Charlotte.
Valparaiso's offense has improved from last year even with Ryan Fazekas missing eight straight games.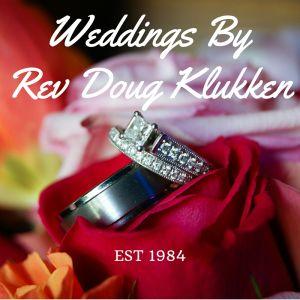 Weddings by Rev. Doug Klukken - NWI Wedding Officiant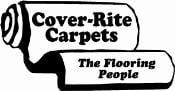 Cover-Rite Carpet & Design Center
Valparaiso University added baseball and softball recruits, including Lake Central's Alexis Johnson. VU's Rylee Cookerly gets awarded another …
Standing in the middle of Homer Drew Court, with a microphone in hand and a captivated audience hanging on his every word, Drew thanked the fr…
The Crusaders made the most of their time leading up to the game, delivering a handful of impressive practices which turned into execution on …
Central Michigan visits Valparaiso.
Former Valparaiso coach Homer Drew was recently inducted into the National Collegiate Basketball Hall of Fame and will be honored at the Athle…
Valparaiso University shocked onlookers when it announced on Nov. 20 it would drop men's soccer and men's tennis.