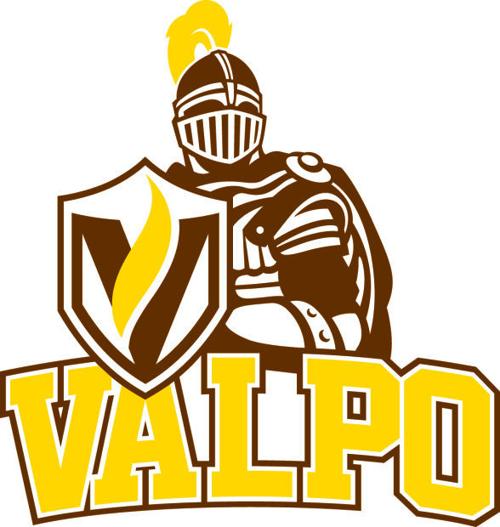 MEN'S SWIMMING
Johnson earns Summit League Swimmer of the Week: Brandon Johnson shaved less than a second off his time in the 400 individual medley, finishing in 4:22.88 to earn VU's first win at the dual meet against Sagniaw Valley State last Saturday. He was named Summit League Swimmer of the Week, Valpo's first to receive the award since Dylan Kirar in October 2017.
WOMEN'S SOCCER
Quillen earns Missouri Valley Scholar-Athlete: Ali Quillen has earned another accolade for her work in the classroom. The Crusaders defender was named to the Missouri Valley Conference Scholar-Athlete first team on Tuesday. She earned Valley second team honors for her play on the field and the All-Tournament team. She has a 3.947 grade point average and is studying exercise science with a minor in biology. She earned the Valpo Outstanding Student-Athlete Award and Valpo Presidential Academic Honors the past two years. She earned the MVC Commissioner's Academic Excellence Award the last two years, too.
PRO BASEBALL
Manfred has broad authority for Astros discipline: 
Baseball Commissioner Rob Manfred hopes the investigation into sign stealing by the Houston Astros will be complete by next season and says he has authority to impose discipline beyond the loss of amateur draft picks. Oakland pitcher Mike Fiers says that when he was with Houston in 2017, the Astros stole signs during home games by using a camera positioned in center field, The Athletic reported last week. Manfred fined the Boston Red Sox in September 2017 for using an Apple Watch to steal signals from New York Yankees catchers. At the time, only weeks before the Astros won their first World Series title, Manfred said "all 30 clubs have been notified that future violations of this type will be subject to more serious sanctions, including the possible loss of draft picks."
Star Japanese pitcher to pursue MLB career: Pitcher Shun Yamaguchi, who led Japan's Central League in wins, strikeouts and winning percentage this season, says he wants to move to Major League Baseball through the posting system. The 32-year-old right-hander declared his intention this week. He would become the first player from Tokyo's Yomiuri Giants to pursue a career in the majors through the posting system, though outfielder Hideki Matsui left as a free agent to sign with the New York Yankees for the 2003 season. Yamaguchi went 15-4 this season with 188 strikeouts and a .789 winning percentage, helping Yomiuri to its first CL pennant in five years. He signed with the Giants before the 2016 season after leaving the DeNA BayStars as a free agent. The posting system allows Japanese players under contract to negotiate with major league teams. If a contract is reached, their Japanese club receives a fee based on a percentage of the value of the player's contract.