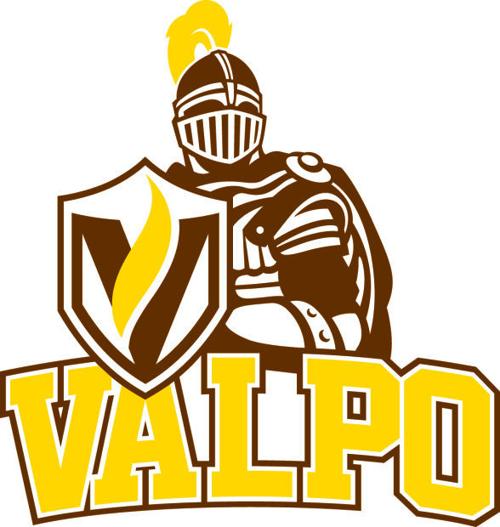 The Missouri Valley Conference announced Tuesday morning that it had unanimously voted to extend an invitation to Valparaiso beginning in the 2017-18 season.
Valparaiso director of athletics Mark LaBarbera refused comment more than an hour after the Valley announced Valparaiso's invitation. The Valley's news release was two sentences long and stated there would be "no further comment pending the negotiation of terms."
Those terms could involve an exit fee that would need to be paid to the Horizon League, allowing the Crusaders to immediately leave the league. There has also been precedent for an outgoing conference member to have to apply for a waiver to be eligible for postseason competition. The Horizon League softball tournament begins today in Chicago and the baseball tournament will be held at the end of the month.
Valparaiso officials have remained silent during a process that began April 7 when Wichita State announced it was leaving the Valley for the American Athletic Conference. Valley officials also remained silent as the conference reportedly took site visits to Valparaiso, Murray State, Milwaukee and Omaha late last month. The Valley's visit to Valparaiso on April 25 marked the second time in the last four years that the conference had visited Northwest Indiana. Valparaiso was strongly considered as a replacement when Creighton left for the Big East in 2013, but the Valley ultimately decided to go with Loyola (Illinois), another Horizon League program.
Valpo officials didn't not comment to repeated requests Tuesday.
Murray State was heavily rumored to be in the mix alongside Valparaiso had the Missouri Valley Conference Presidents Council decided to add more than one team. Murray State director of athletics Allen Ward issued a statement Tuesday morning shortly after he was informed the Racers wouldn't be considered for expansion.
"I am in no way disappointed by the news or have any regrets being involved in the process," Ward said in a statement.
Missouri State president Clif Smart tweeted Tuesday morning that the Valley expansion committee "will continue to meet for the next (nine) months to evaluate further expansion opportunities."
The Valley is a St. Louis-based conference comprised of four private schools (Bradley, Drake, Evansville and Loyola) and five public schools (Illinois State, Indiana State, Missouri State, Northern Iowa and Southern Illinois).
Valparaiso officials did confirm Tuesday morning that the football team would remain in the Pioneer Football League regardless of conference affiliation for the rest of the athletics department. The Missouri Valley Football Conference is operated separately from the Missouri Valley Conference and contains 10 members, including five Valley programs. The MVFC is a scholarship based-football league while the PFL is non-scholarship. Both conferences operate at the NCAA Division I Football Championship Subdivision level.