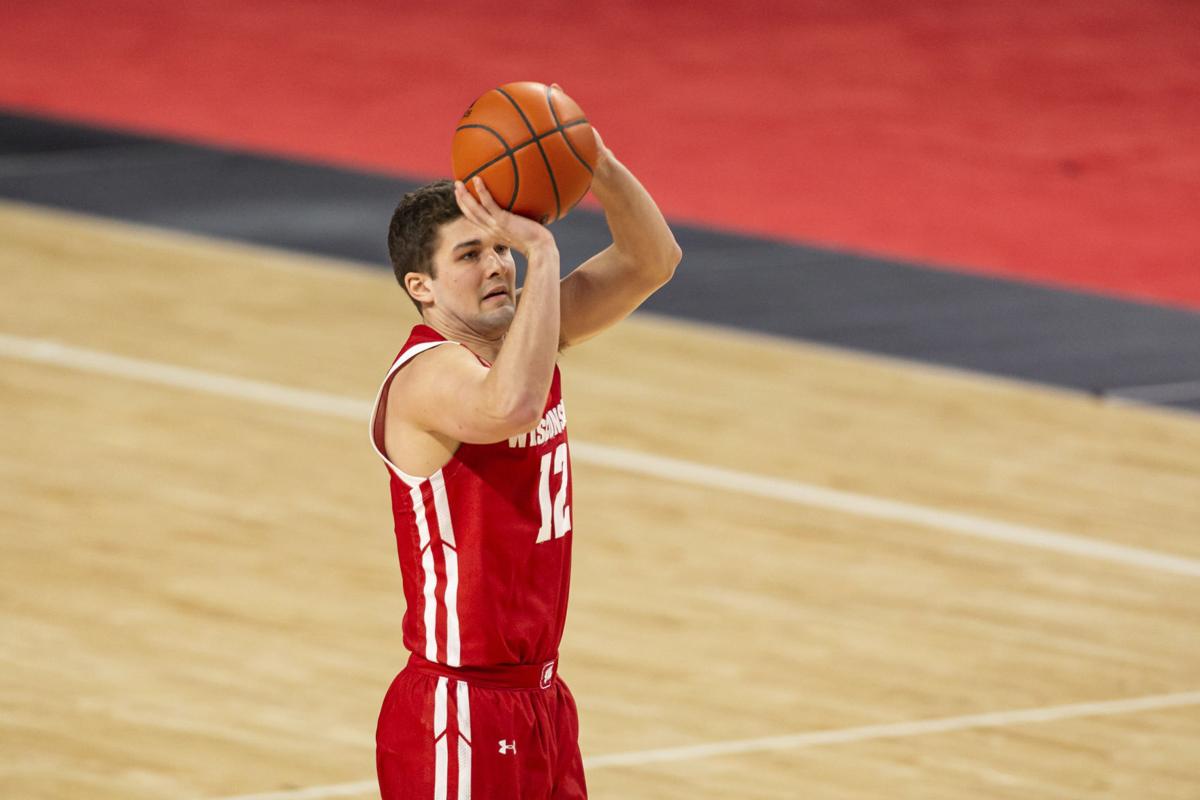 VALPARAISO — Time will tell how much of an impact Trevor Anderson will have on the basketball court for Valparaiso this year.
Regardless of what happens in the 2021-22 season, the Wisconsin transfer has already made an impact off the court that could be felt for years at Valpo.
As players such as Donovan Clay, Jacob Ognacevic, Daniel Sackey and Mileek McMillan were announcing their intentions to transfer away from Valparaiso last spring, Anderson was working behind the scenes to help find a landing spot for a handpicked group of former teammates and rivals.
Anderson zeroed in on Valparaiso for a multitude of reasons, not the least of which was a strong connection with coach Matt Lottich as well as some experience playing at the Athletics-Recreation Center when he started his collegiate career at Green Bay in 2016.
"I've seen this program do great things. ... transitioning to the Missouri Valley Conference you see it's a two- or three-bid (NCAA Tournament) league some years," Anderson said. "I was just trying to get as many good players here as possible, and I think we did a really good job of doing that."
Whether or not it's accurate to say that Anderson was the driving force behind Valparaiso bringing in three other Big Ten transfers, as well as another Wisconsin native, it's clear that Anderson's fingerprints are all over Valparaiso's roster.
"I would say a little bit of both," Anderson said. "I wouldn't say I take full responsibility for anything that happened. All these guys had to put all their trust in the coaches first, but I was in everybody's ear from the moment I committed. I was trying to get everybody, pull every string I could because this is my last go-round and I just want to win at the end of the day."
Winona State transfer Kevion Taylor was the first player to commit to Valparaiso back on March 25, and while he committed before Anderson, the two knew each other from summer league battles while in high school. Taylor was also AAU teammates with Valparaiso's latest addition, Kobe King.
Once Anderson officially committed to Valpo on April 8, he continued the full-court press on Michigan State transfer Thomas Kithier and former Wisconsin teammate Joe Hedstrom. Both would commit to Valpo within the next two weeks.
"When I knew Kithier and Trev (and Kevion) were coming here, it was kind of a no-brainer," Hedstrom said. "You want to be on a great team that can compete on the highest level; I wanted to be a part of what they were doing really quickly."
Taylor was an All-Conference performer at Winona State while Kithier and King were both starters in the Big Ten. While those three were already established college basketball players, Hedstrom's resume was limited to just 15 games in three years for the Badgers. That's where Anderson began to assert his influence. When Hedstrom's name hit the portal, Valparaiso's coaches were intrigued. Once Anderson started showing them clips from Hedstrom dominating Wisconsin's practices, the intrigue grew to obsession.
"There's some truth to that urban legend," Anderson said. "(The Valpo coaches) were asking me all kinds of questions and I was being honest with his strengths and weaknesses. We were talking and I said "I have our Hudl login, do you just want to see it for yourself?' They put it up on the big screen and all evaluated (Hedstrom) and decided 'we're going to go after this guy' and I'm glad they did."
The final piece to the puzzle was King. While he didn't commit to Valparaiso until late June and wasn't officially announced until Thursday morning, King had his eye on Valpo for several months as he awaited word from the NCAA. King signed with an agent after leaving Wisconsin and needed clearance to resume his college career.
"Trev was in my ear," King said. "I knew Joe was going here. I knew Kevion was going here. I knew Thomas was coming; seeing all that stuff through Twitter. Just being in contact with the (Valparaiso) coaches. Over the last few months we've been working on getting a waiver and thankfully the NCAA made a good decision for me. As soon as Valpo came up, it was a no-brainer. This is where I wanted to be."
As King was finalizing his decision, the Earth moved under the feet of all three Wisconsin transfers. On June 23, a bombshell report from the Wisconsin State Journal included leaked audio from a private team meeting last February that included Wisconsin head coach Greg Gard, his assistant coaches and all seven seniors on Wisconsin's roster, including Anderson. King had left the program one year earlier and Hedstrom waited back in his dorm room while the meeting took place.
The leaked audio and subsequent media reports give some illustration as to why Anderson may have been looking for a new program and why several of his former teammates were quick to join him.
"No comment on that stuff," Anderson said. "I'm excited for the future, I'm excited for Valpo basketball and I'm grateful to be here."
While Anderson may have played the role of general manager in bringing the five transfers together, it now falls on Lottich to blend the talent with a group of returners, including Ben Krikke and Sheldon Edwards, as well as a talented group of freshmen. Kithier and Hedstrom definitely have multiple years of eligibility remaining while King is likely to receive a second year because of a season-ending knee injury he suffered as a freshman. For Taylor and Anderson, the 2021-22 season is their last ride as college basketball players.
"Trevor is an extremely likable guy and he has a personality that meshes with a lot of other personalities," Lottich said. "He was excited about his opportunity at Valpo and his relationship with me. It worked out pretty great with our own personal relationship with all of these recruits as well."
Gallery: Indiana State at Valparaiso men's basketball
022821-spt-bbc-vu_7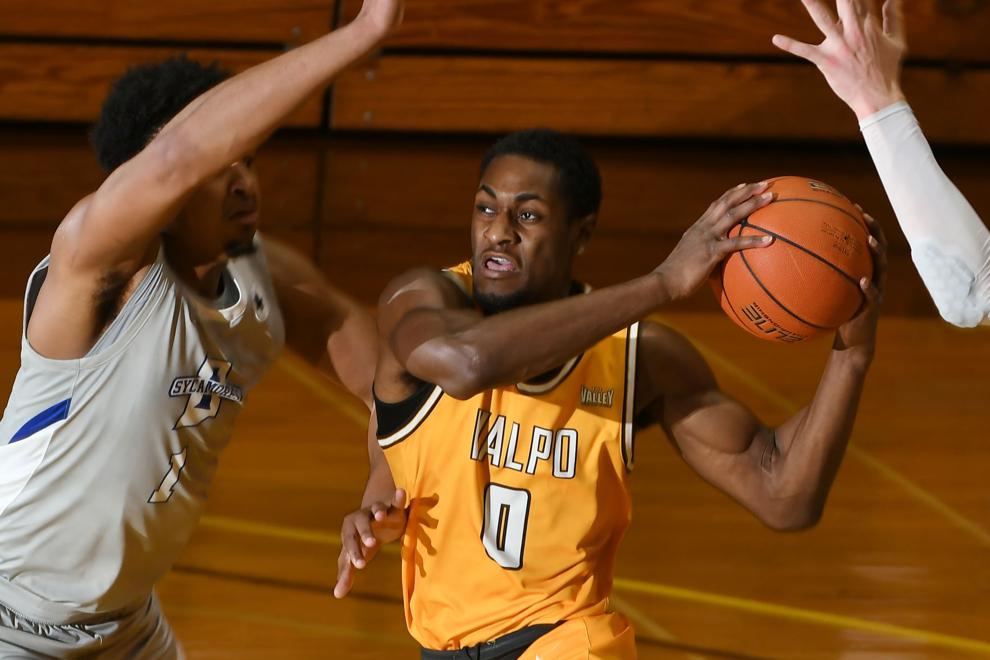 022821-spt-bbc-vu_8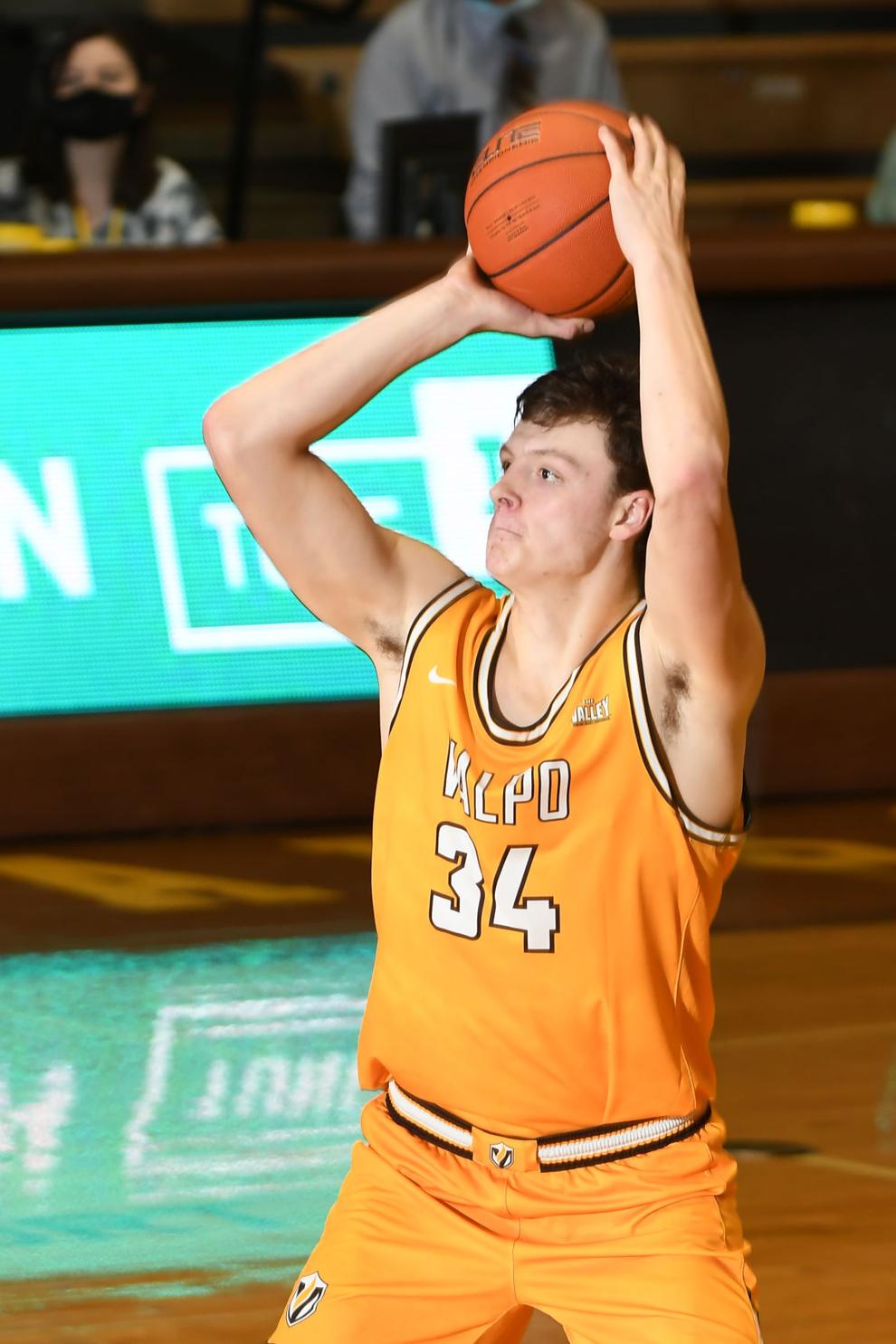 022821-spt-bbc-vu_12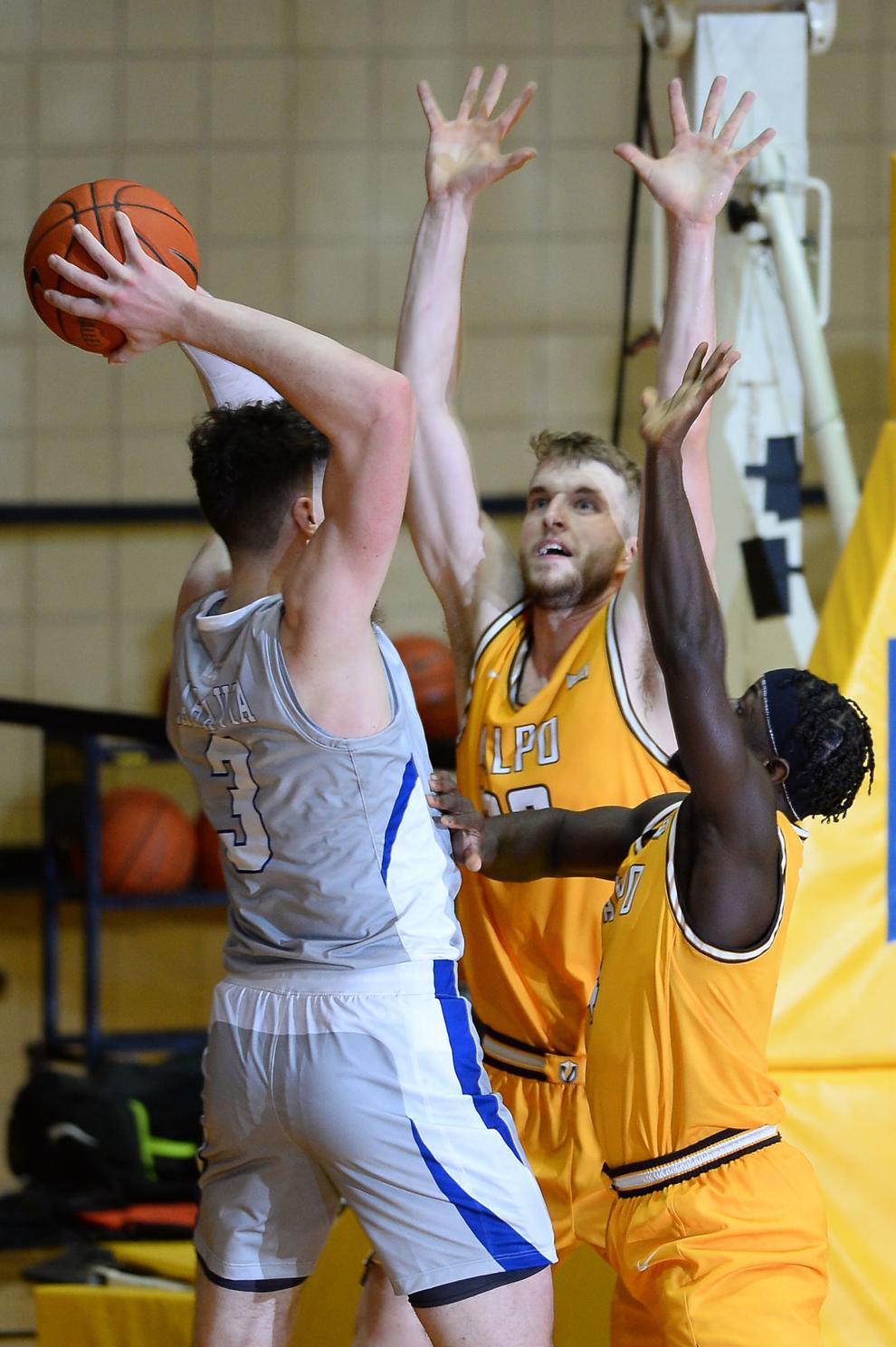 022821-spt-bbc-vu_6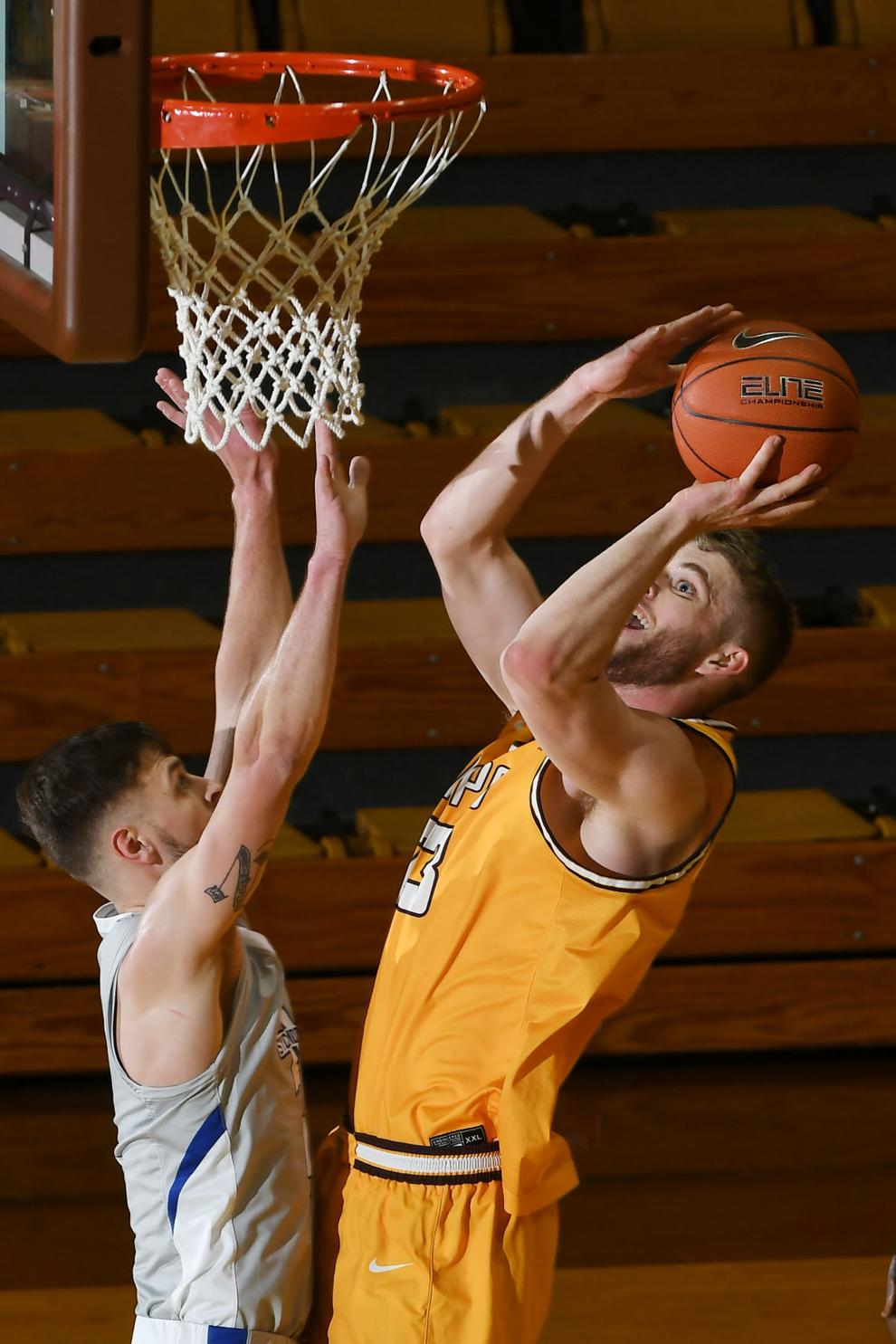 022821-spt-bbc-vu_5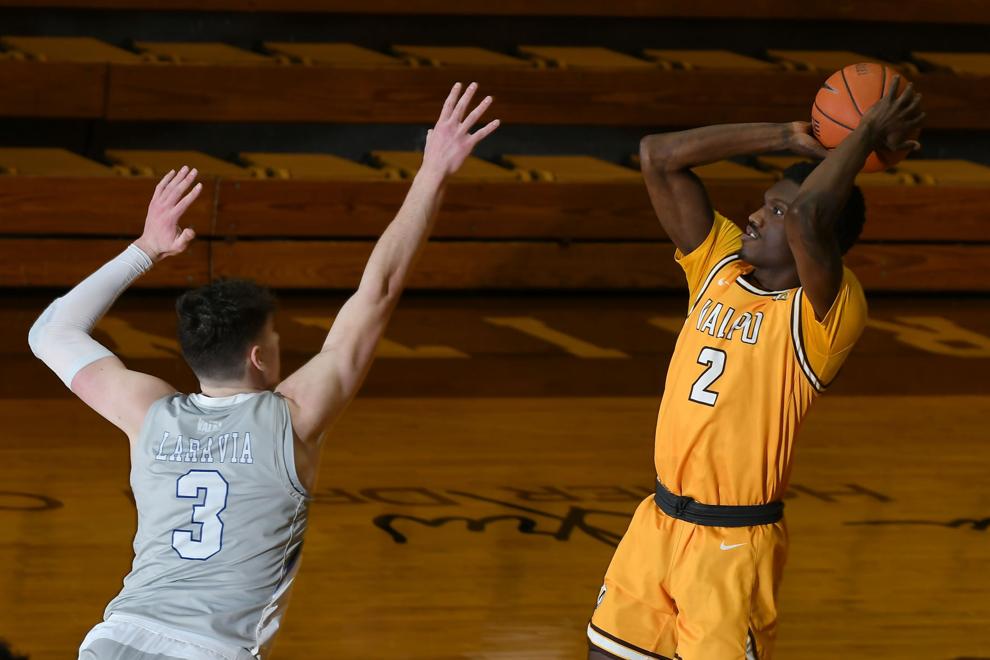 022821-spt-bbc-vu_2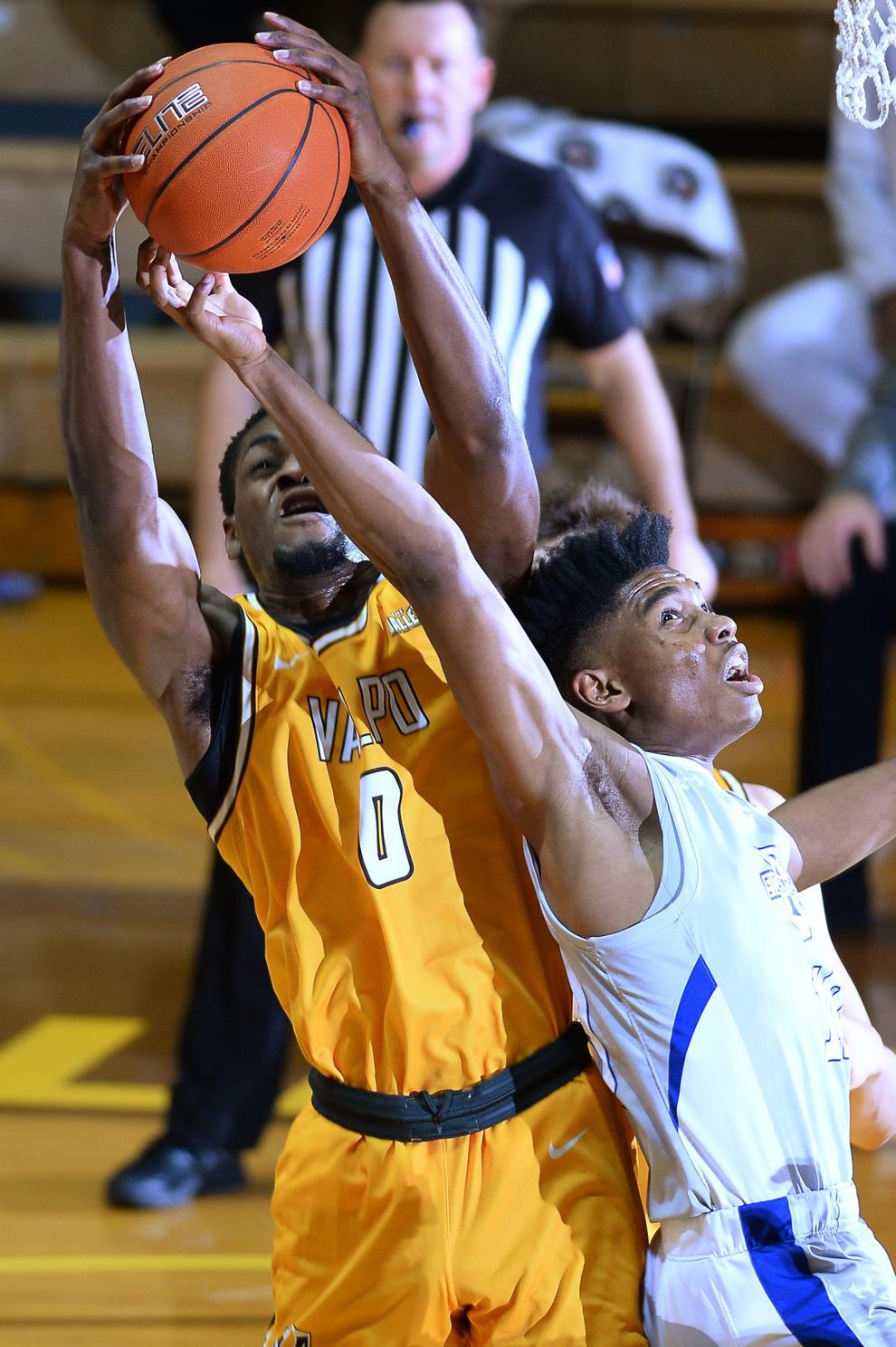 022821-spt-bbc-vu_4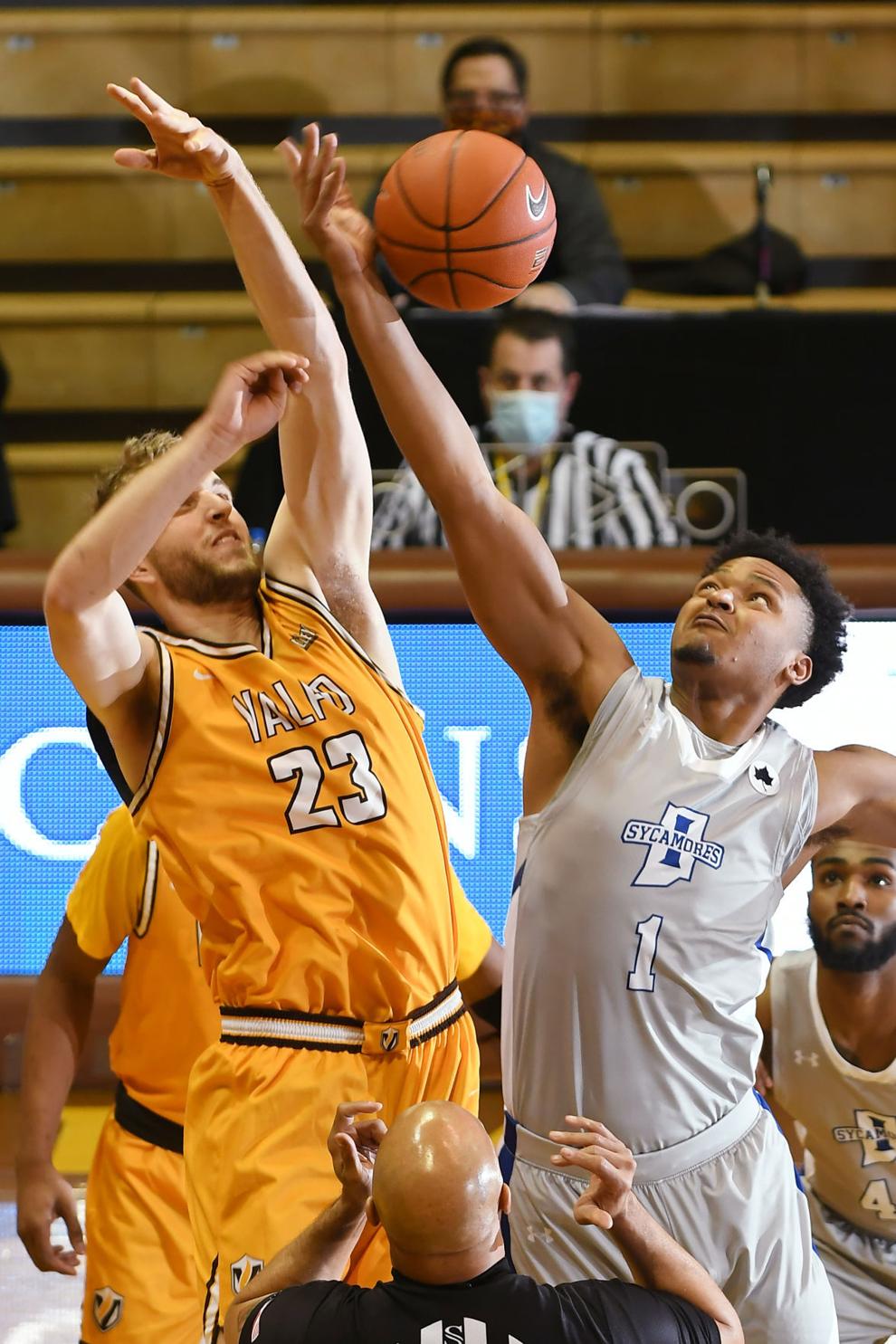 022821-spt-bbc-vu_1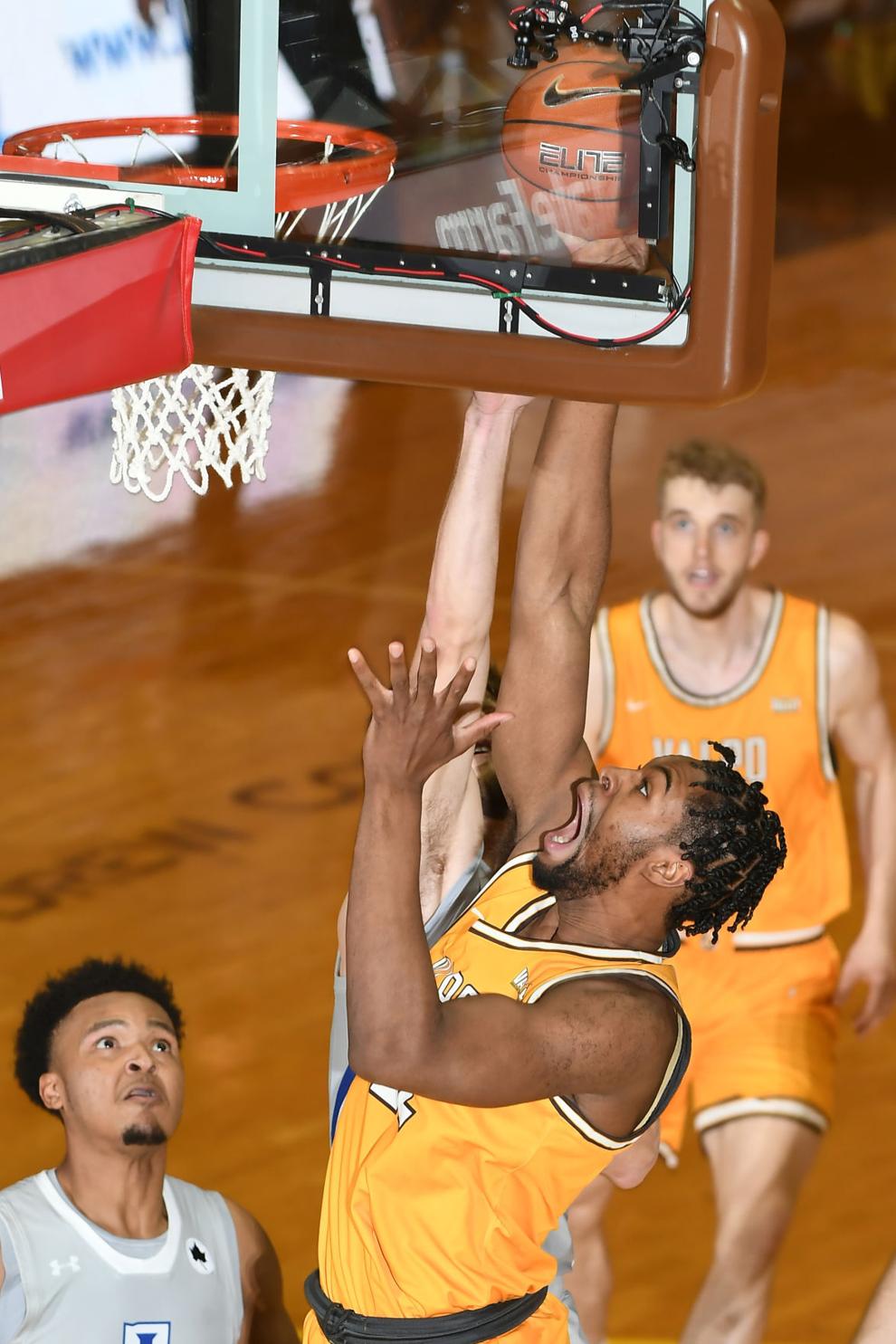 022821-spt-bbc-vu_11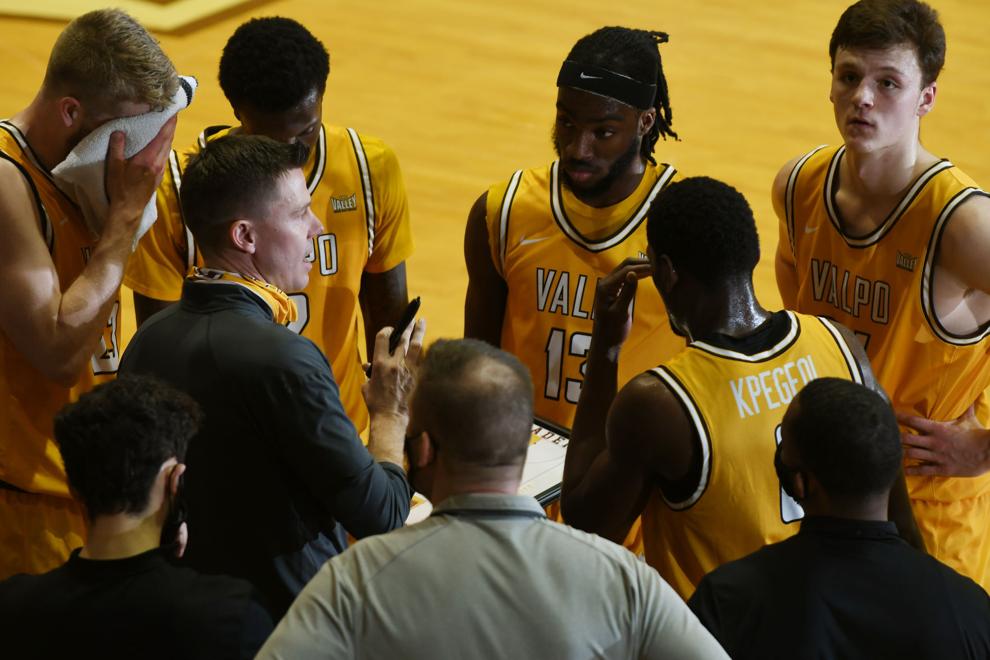 022821-spt-bbc-vu_3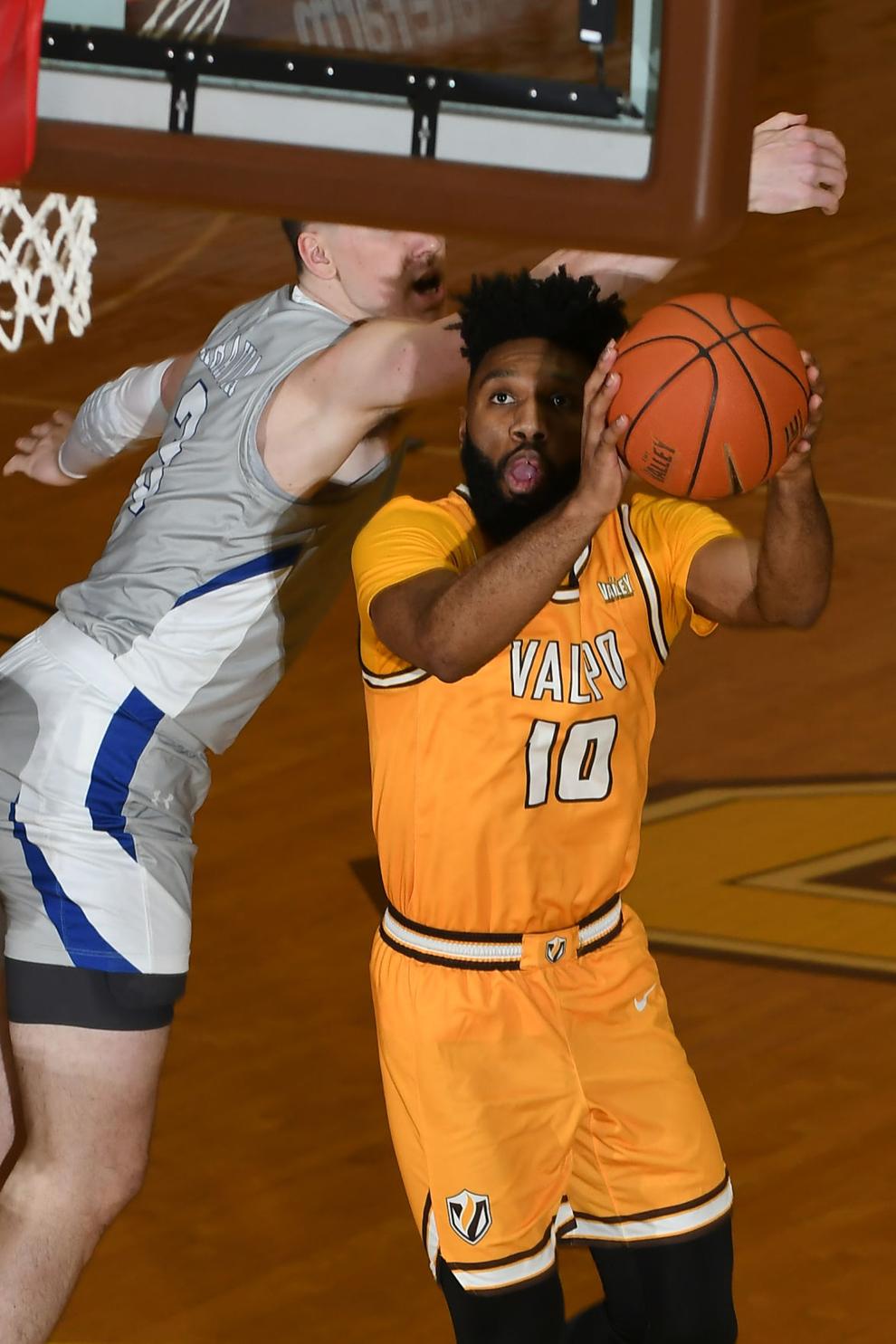 022821-spt-bbc-vu_10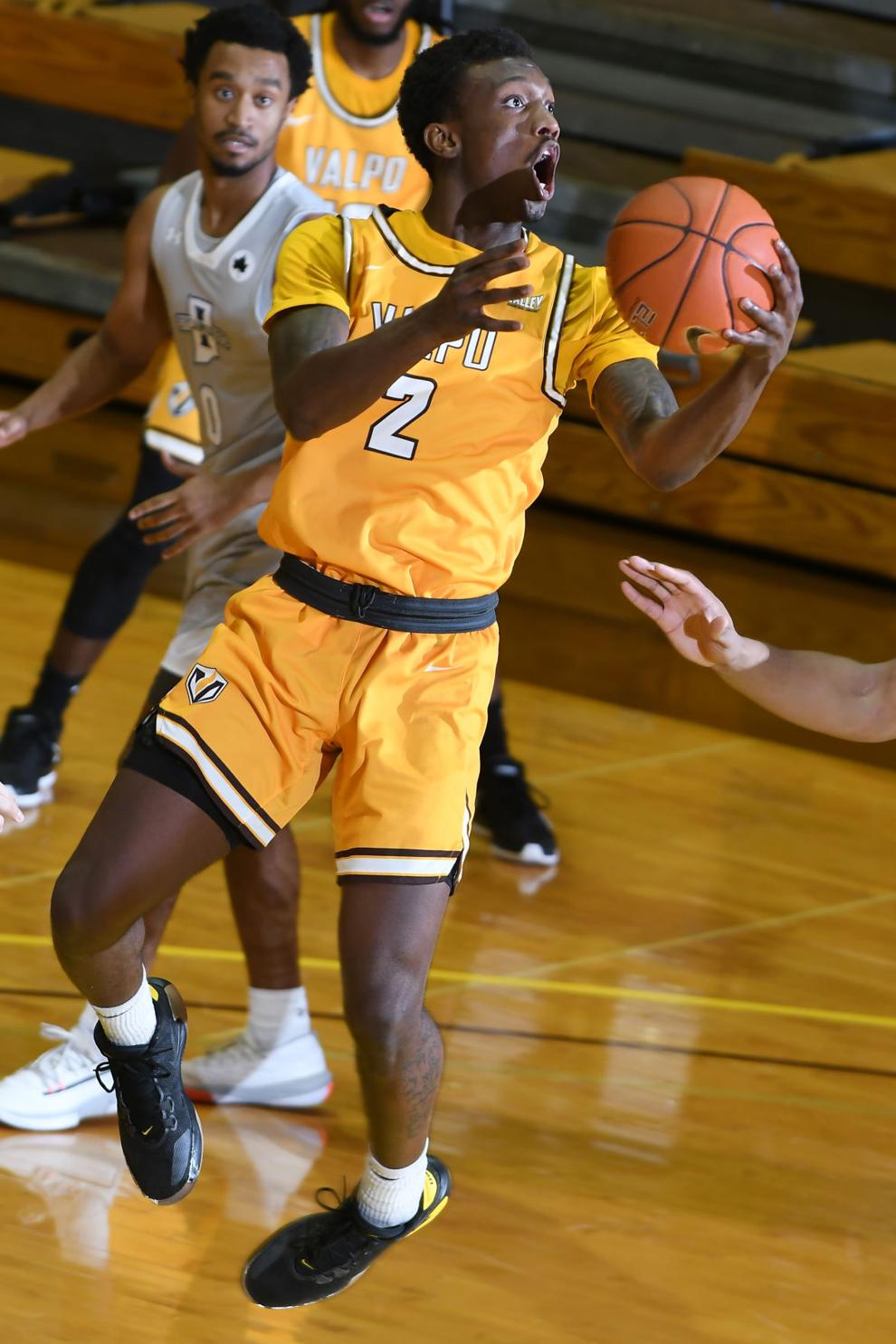 022821-spt-bbc-vu_9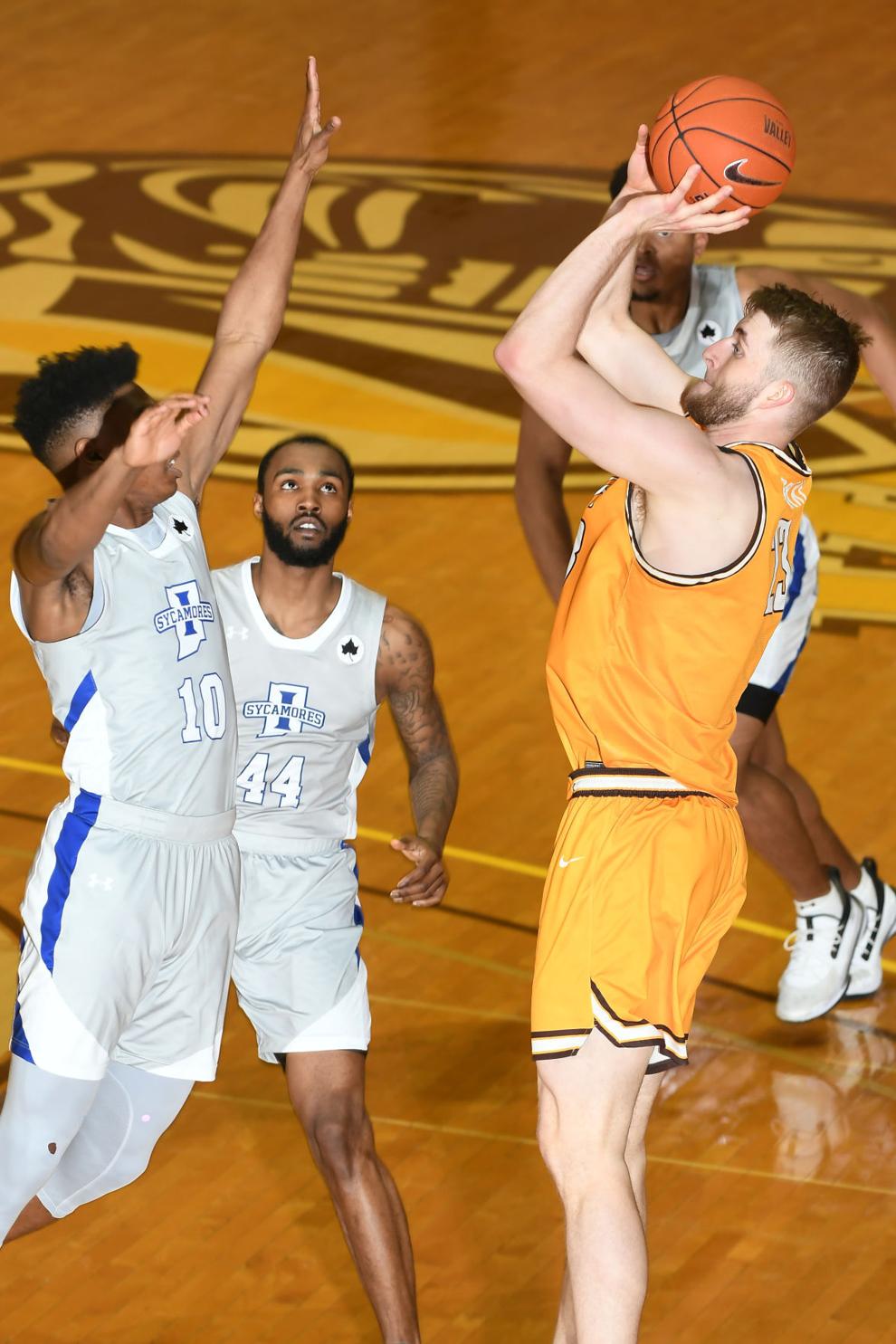 022821-spt-bbc-vu_13