By coincidence, the current issue of Sports Health includes a study out of Riley Children's Hospital in Indianapolis that examines the associa…
The White Sox were due to host the Royals to open the season on Thursday. Similarly, the Cubs were supposed to be in nearby Milwaukee to open …
Sports will resume. One question is when. However, there is at least one other. What to do in the meantime to maintain or even improve one's p…
We learned a hard lesson the last few days.
Recently, athletic trainers have been featured in the media repeatedly for saving the lives of players, coaches, referees and even spectators …
The biggest issue currently is the proposal to increase the length of the regular season from 16 games to 17, part of what would be a 10-year …
The league expressed frustration with the increase even as it celebrated a drop in ACL tears from 57 to 47 and MCL tears from 132 to 109.
The NFL season may be over. However, medically-related headlines continue, thanks to the three other major professional sports. When should re…
Of those, roughly half experience warning signs in the days, weeks, or months prior to the potentially fatal event. For the other half, though…
A study published online in December in the journal NeuroImage: Clinical revealed a key neurologic pathway in the brain shrinks in the wake of…
A broken tibia had torn through the skin. The neighboring fibula was fractured, too. In a dark bit of irony, the injury occurred 33 years to t…
Super Bowl LIV features one team few would've been surprised to see here if asked last August, and one that was very much middle-of-the pack.
Times sports reporter James Boyd reflects on the career of NBA legend Kobe Bryant following his tragic death Sunday.
On any other night, the lack of sportsmanship displayed by Illinois guard Alan Griffin, when he intentionally stepped on Purdue guard and Sash…
Sports reporter James Boyd takes a behind-the-scenes look at some of the Region's best dunkers and dunks this season.
Luke Kuechly never mentioned head injuries during his retirement statement but when he said he felt he could no longer play "fast, physical, a…
Of the four teams left, only one should be not surprising, given the preseason odds.
According to reporting by ESPN's Stephen A. Smith, Carson Wentz sought assistance because his condition had regressed to the point that he cou…
If the NFL postseason has taught me anything through the years, it's to expect the unexpected.
Even though he was always listed as "day-to-day" and the average time to return from a first degree MCL sprain is 10-11 days, Williamson misse…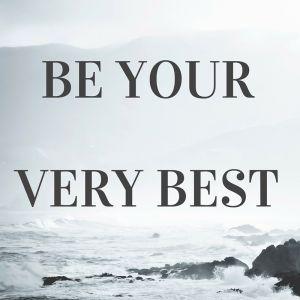 Be Your Very Best by Diana Govert

Midwest Express Clinic / Crown Point
Former Gary city athletic director Earl Smith Jr. loves what Lew Wallace High School was, but not what it's become.
Around these parts, you're likely a Bears fan or a Colts fan. Either way, you're waiting for August to roll back around.
Sports reporter James Boyd reflects on a remarkable year in the Region and his effort to always, "Do everything in love."
As this decade comes to a close, a look back at the last 10 years reveals that the more things change, the more they stay the same.
NBA rookie and Gary native Darius Garland stopped by Frankie McCullough Academy in Gary on Christmas Eve to meet the families he gifted shoppi…
It is a common refrain among athletic trainers of late that was repeated to me last week by Community Care Network Sports Medicine Manager Mar…
Portage sophomore Primo Del Valle broke both his ankles in July but was inspired by messages from multiple NBA players encouraging him.