The campaign is underway.
No, we're not talking politics here, though high school sports can be political at times when it comes to recognition and awards.
It's tough to win Mr. Basketball and sometimes even to make the Indiana All-Star team when you're tucked away up here in our northwest corner, much closer to Chicago than Indianapolis.
But that's not going to stop Valparaiso coach Barak Coolman from revving up the publicity machine for Brandon Newman as the Vikings junior has emerged as one of the top Class of 2019 players in the state.
"I'm going to do everything I can to make sure he gets the best opportunities," Coolman said. "We're going to go all over Indiana and play tough games for people to see him, to give him the chance to get noticed for Mr. Basketball. We're going to make a run for it."
Coolman called Newman one of the top six juniors in the state over a week ago, before that was affirmed with his selection to the Indiana Junior All-Stars core six group. That puts him clearly in favorable position to make the senior team in 2019 and in the running for the prestigious No. 1 jersey that will undoubtedly go to New Albany's Romeo Langofrd this season.
"It's one of my goals," Newman said.
The Region's prep girls and boys basketball stat leaders for the 2017-18 season.
Unlike this year's runaway, next season's race shapes up to be fairly open. The attention factor will be a challenge for the Newman camp with three of the core six from or in close proximity to Indy — Cathedral's Armaan Franklin, a Mean Streets AAU teammate of Newman's, Center Grove's Trayce Jackson-Davis and Zionsville's Isaiah Thompson, a Purdue commit. Mason Gillis is from New Castle, less than an hour from the state capital, and Keion Brooks Jr. is from Fort Wayne North.
To that end, Coolman has gotten Valpo into the Southport Showcase, where it will play Cathedral, and it's also a finalist for the Hall of Fame Classic in New Castle.
Keep reading for FREE!
Enjoy more articles by signing up or logging in. No credit card required.
"I did that with the twins (Bryson and Brenton Scott at Fort Wayne Northrop)," Coolman said, "We lost more games, it's more work, but it's worth it."
Bryson Scott, who closed his career this season at Fort Wayne after starting out at Purdue, finished fourth in the Mr. Basketball voting in 2013. Coolman compares Newman favorably with Scott, a two-time second-team all-state selection by the Associated Press who scored 2,042 points as a Bruin. Brenton played at Indiana State.
Times prep boys basketball beat writer Jim Peters breaks down Northwest Indiana's best players from the 2017-18 season. Scroll down to the bot…
"All three are special young men," Coolman said. "Incredible talent, incredible work ethic. All three have the same big heart, the drive to be the best they can be. Brandon has a different kind of dog in him. He's very emotionless. He keeps a poker face. Brandon's ceiling is higher because he has the willingness to think the game at an intellectual level. He doesn't have to stub his toes as many times. He buys in so much faster."
It also won't hurt that Valpo will be really good next season, likely even better. No. 2 scorer Nate Aerts and point guard Colin Walls return among starters as well as about five other players who saw key varsity minutes. They will need to develop into complementary scorers for the Vikings, who will be near the top of the list of regional contenders if things continue to progress.
"Brandon trusts his teammates," Coolman said. "Once the scouting reports were out, there were times he's had to rely on them. Now it's becoming real, You're going to be senior, your last go-round. There will be different expectations, a lot of outside distractions, but I think we're preparing for that. No one puts more pressure on us than us. No one puts more pressure on Brandon than Brandon. That's what pushes us to be our best."
---
The Times 2017-18 all-area boys basketball team
FIRST TEAM: Nathan Aerts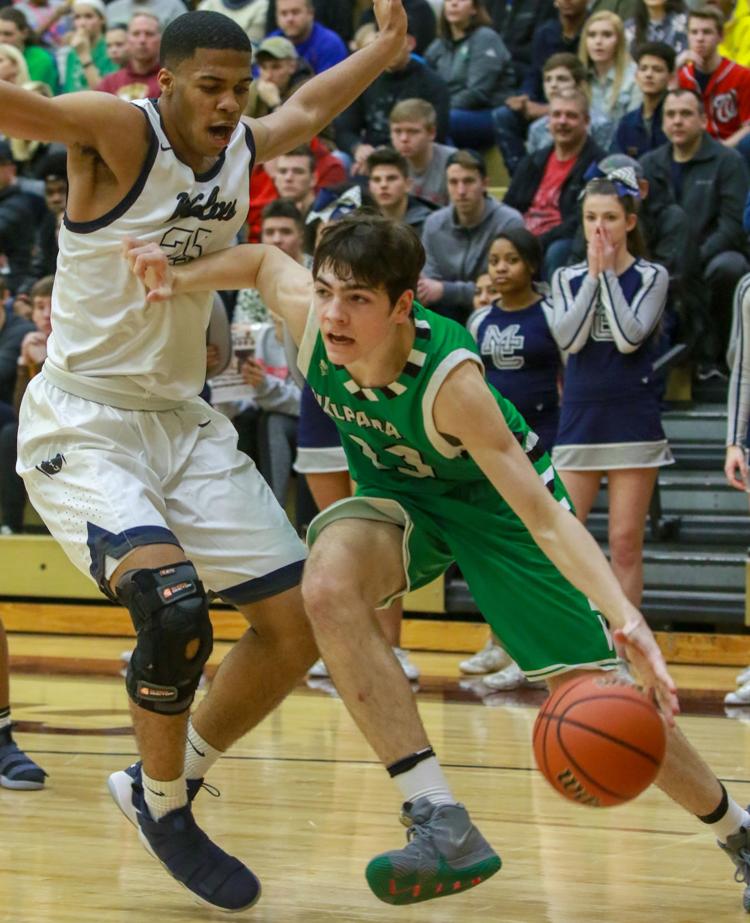 FIRST TEAM: Cade Albers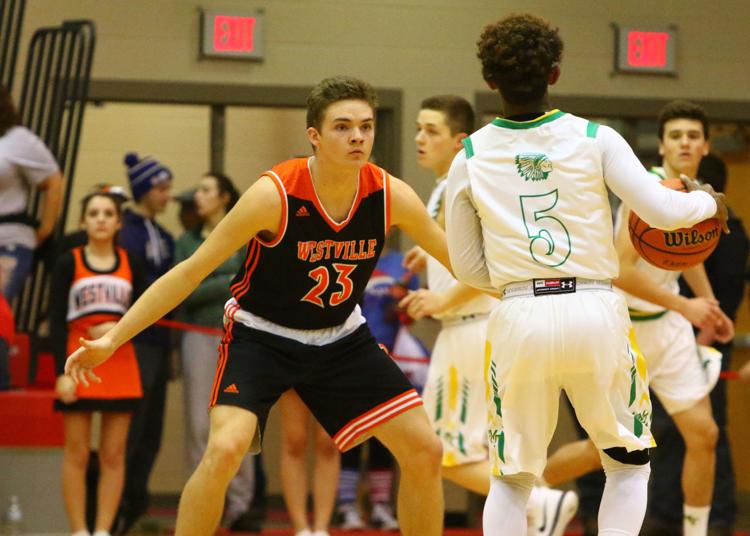 FIRST TEAM: Chris Beezhold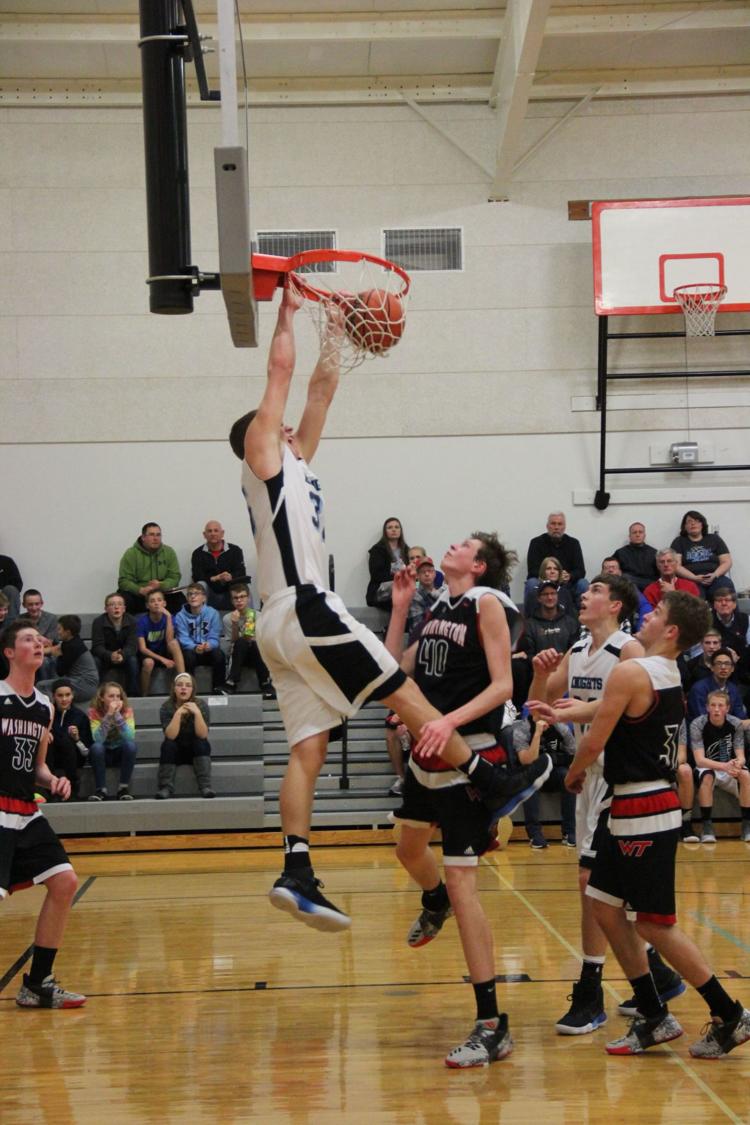 FIRST TEAM: Johnny Bernard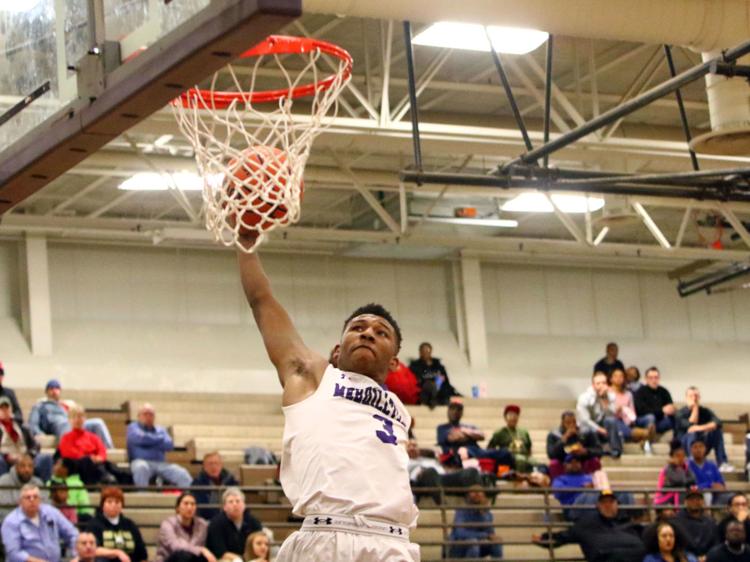 FIRST TEAM: DeAndre Gholston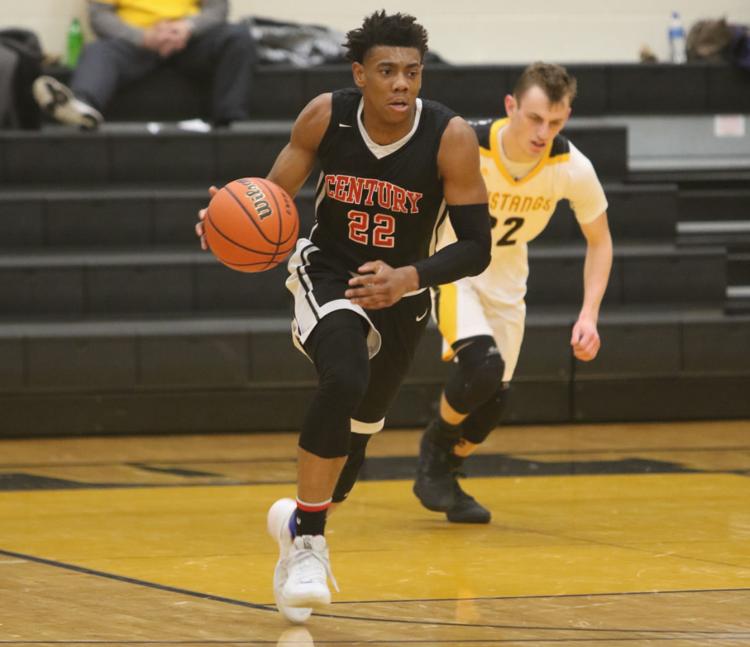 FIRST TEAM: Justin Graciano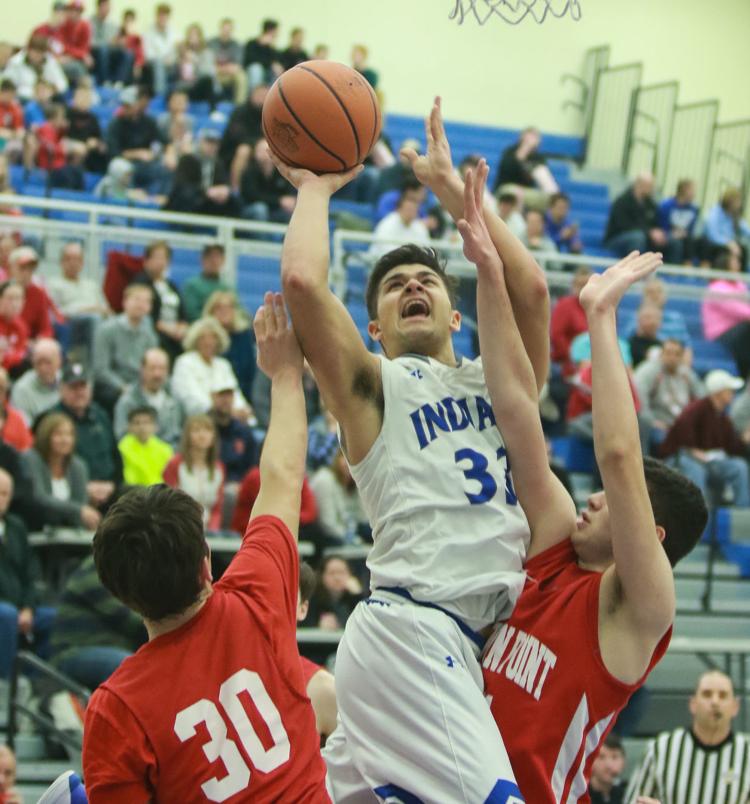 FIRST TEAM: James Hudson
FIRST TEAM: Colin Kenney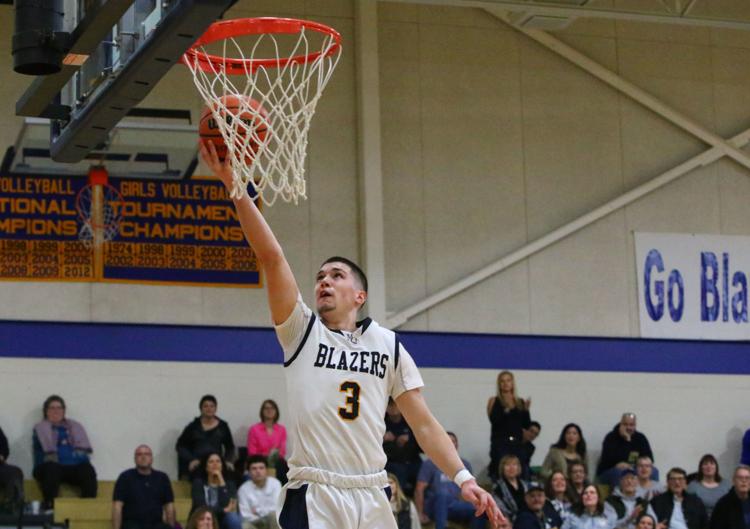 FIRST TEAM: Malik Miller
FIRST TEAM: Jevon Morris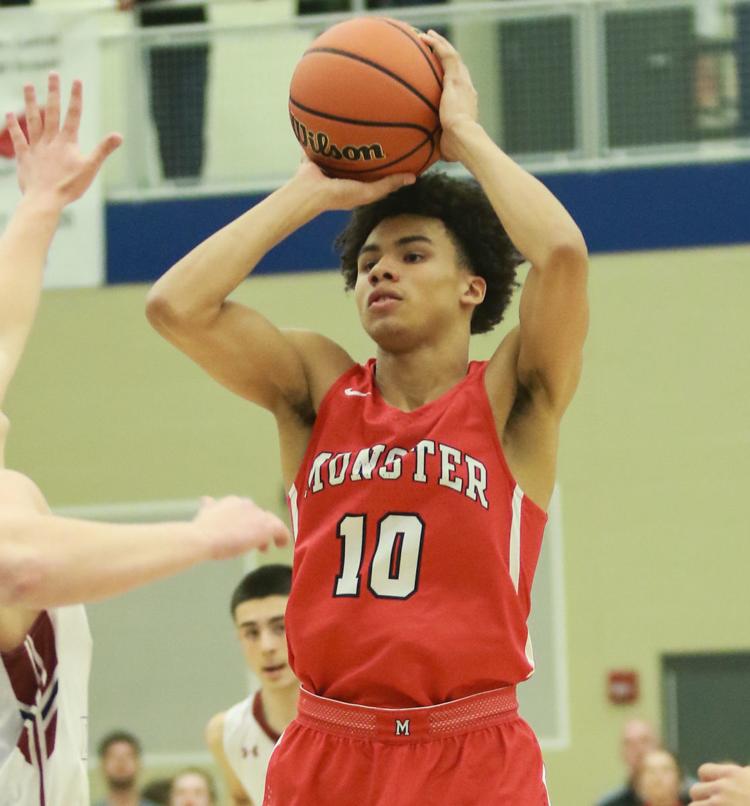 FIRST TEAM: Brandon Newman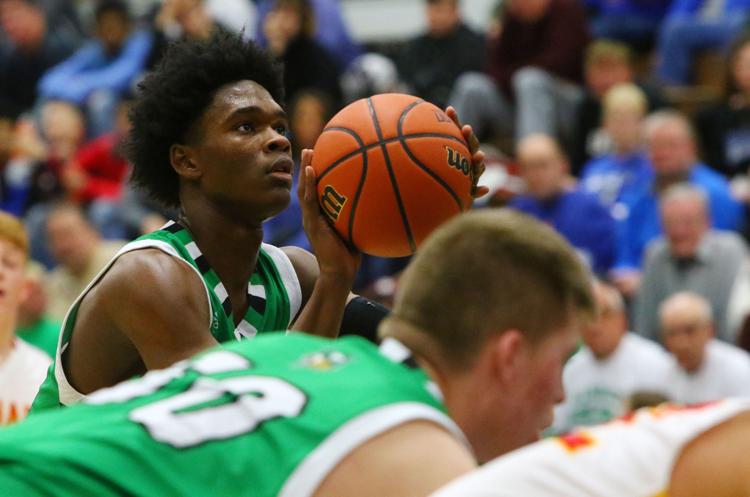 FIRST TEAM: Austin Peterson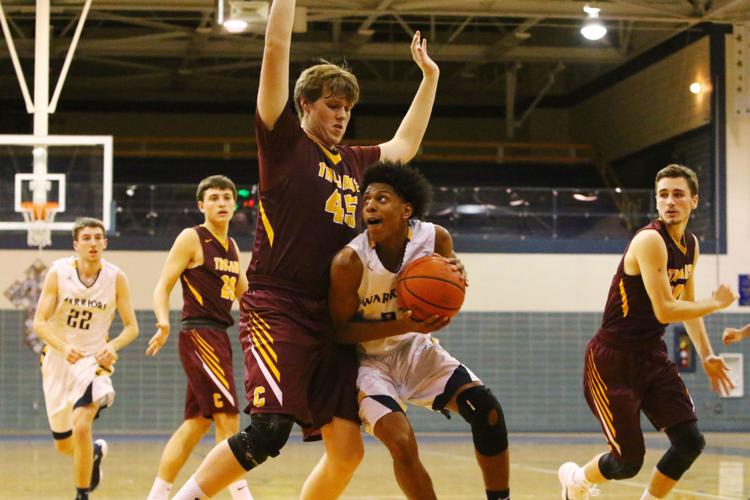 SECOND TEAM: Manny Anderson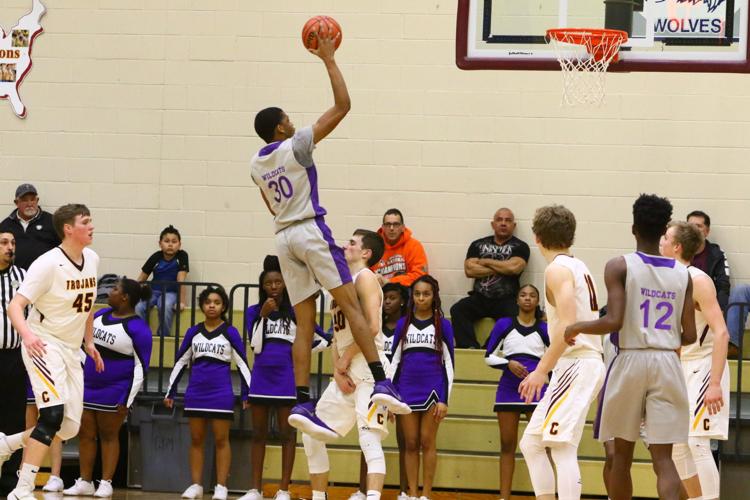 SECOND TEAM: Trevor Braden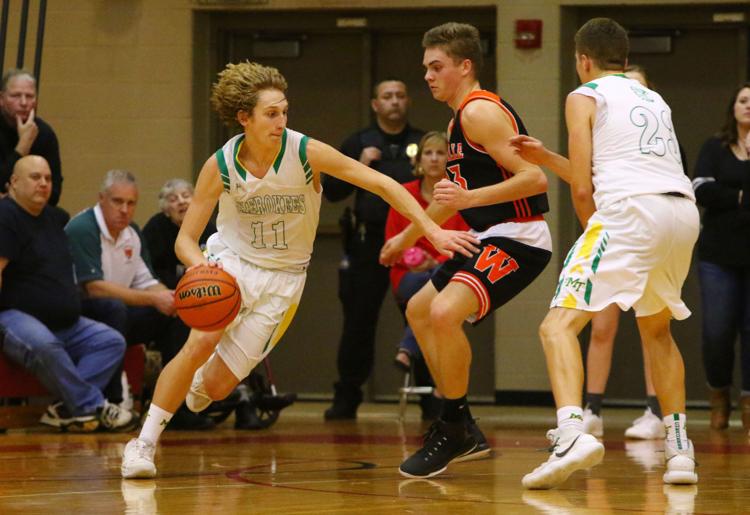 SECOND TEAM: Davion Davis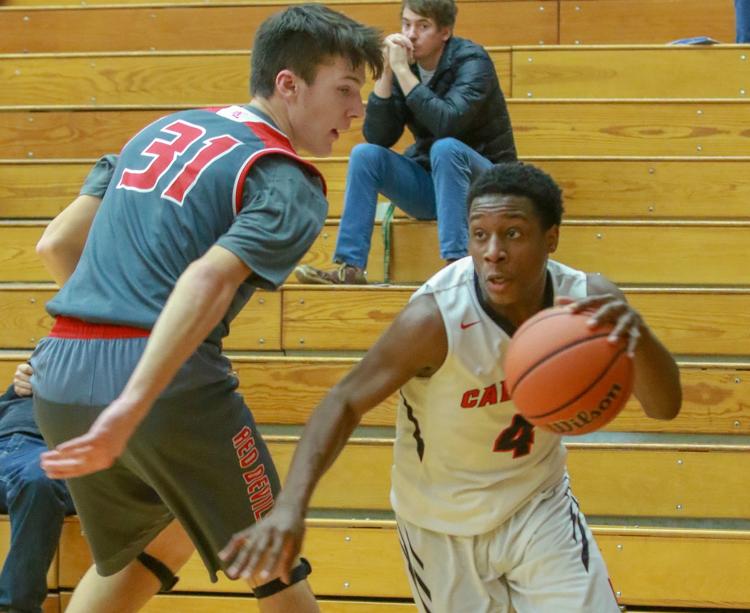 SECOND TEAM: Johnell Davis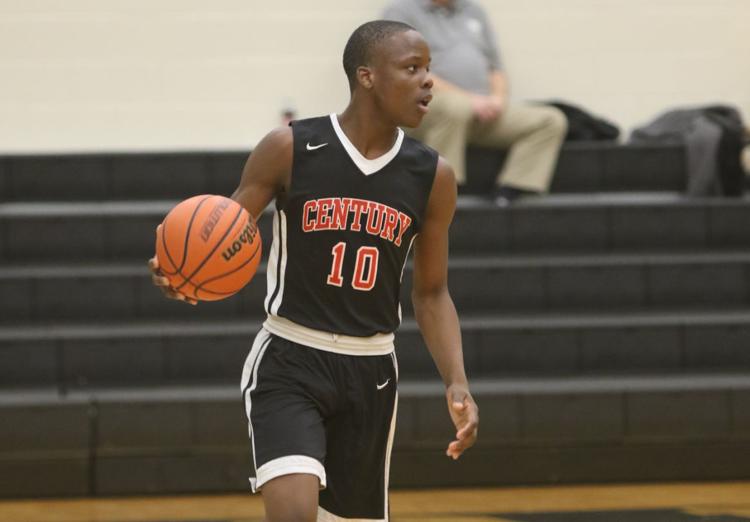 SECOND TEAM: Jaylon Holmes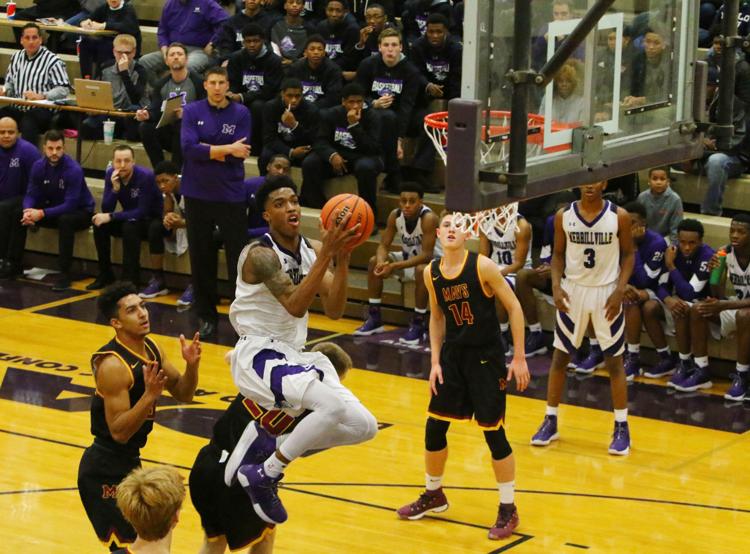 SECOND TEAM: Tim Lawson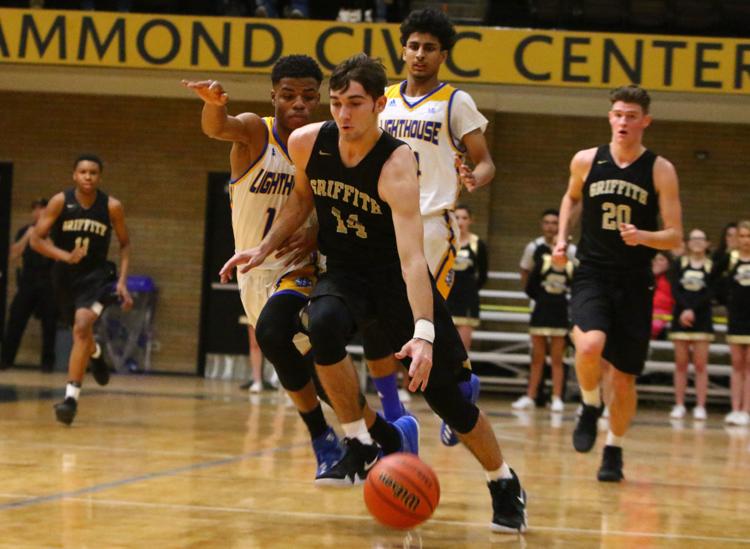 SECOND TEAM: Dominic Lucido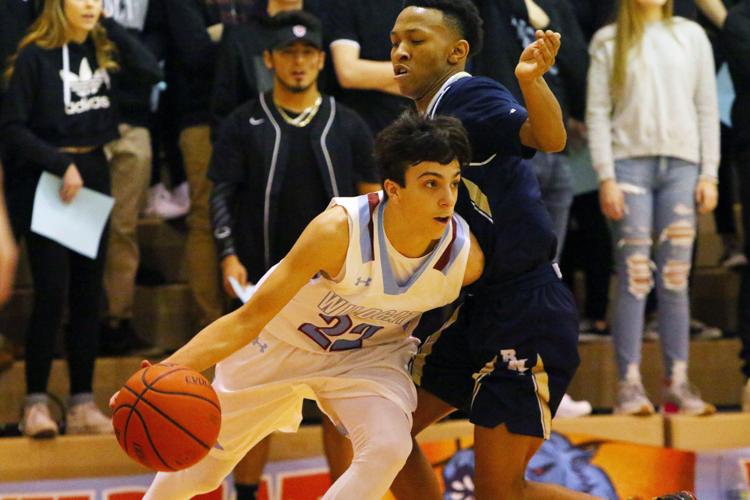 SECOND TEAM: Brock Pappas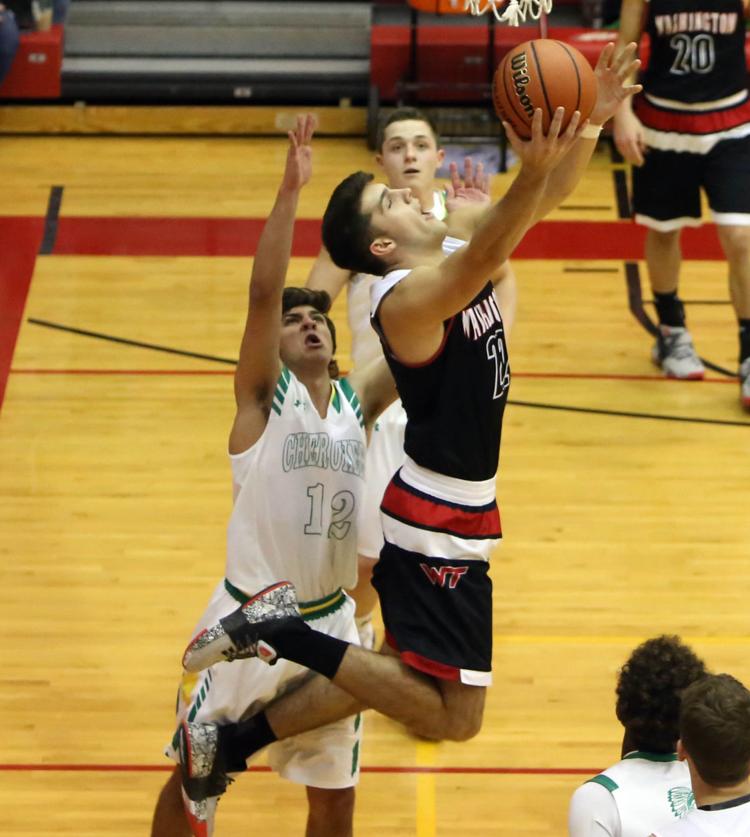 SECOND TEAM: Kyle Ross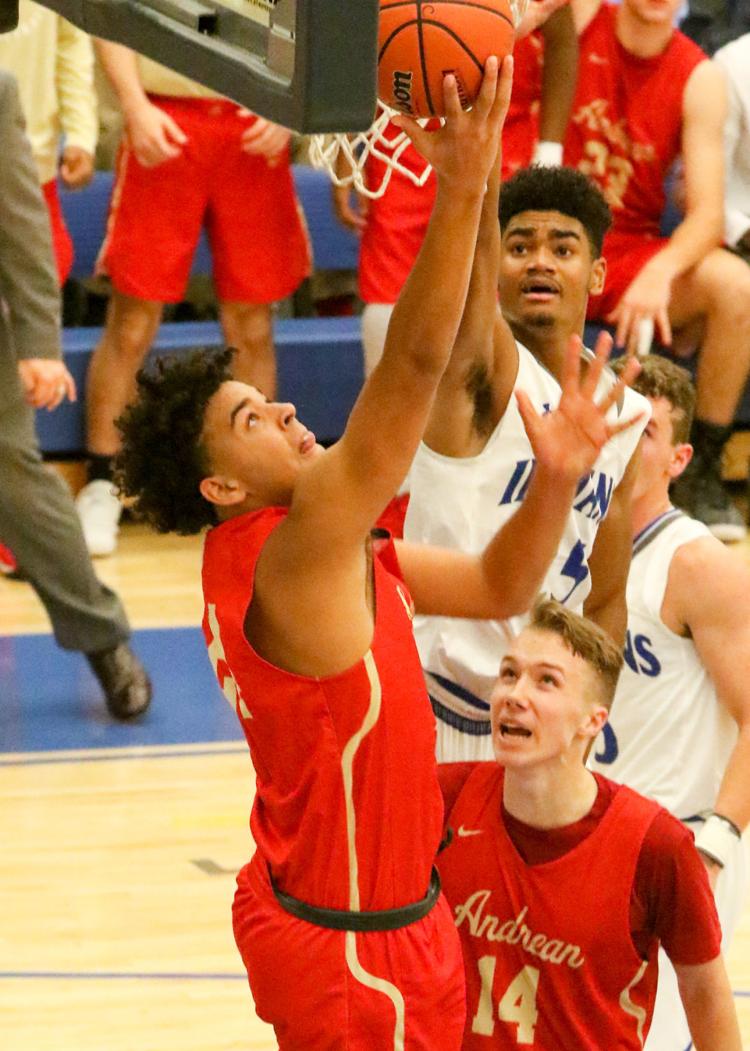 SECOND TEAM: Langston Stalling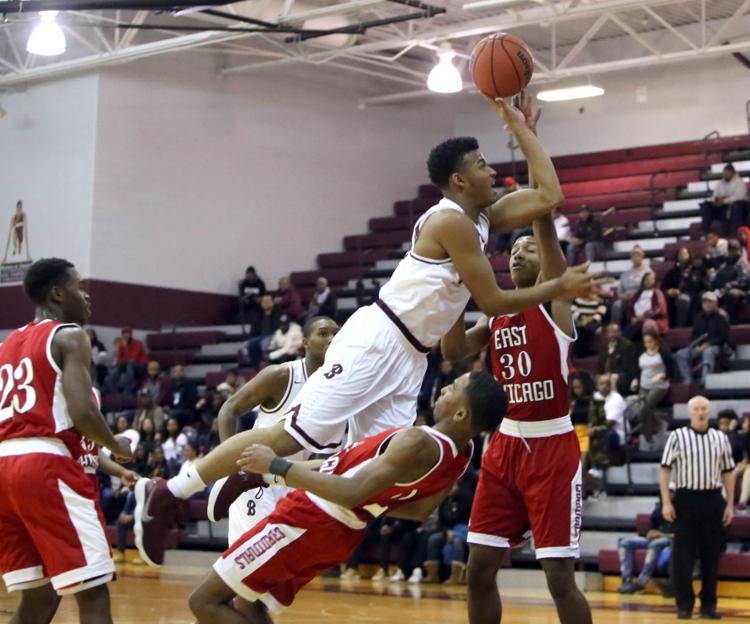 SECOND TEAM: Jake Wadding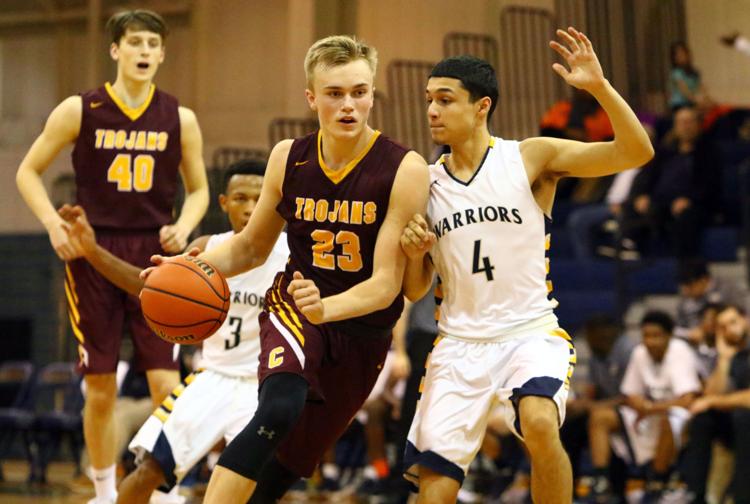 SECOND TEAM: Latrell Williams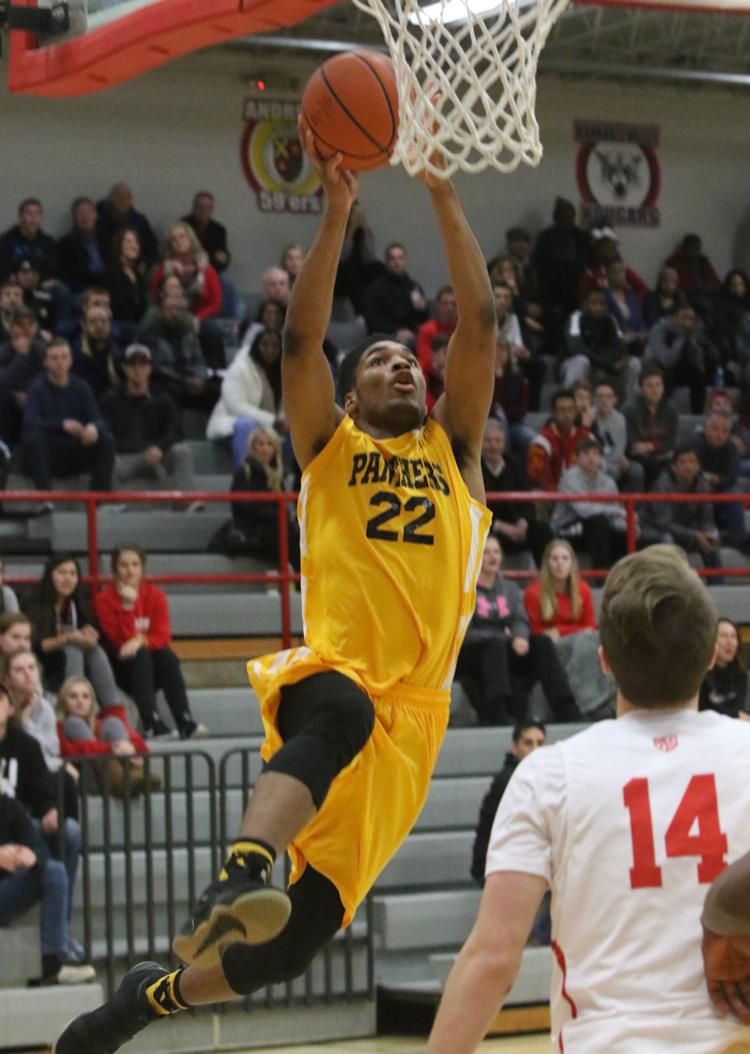 HONORABLE MENTION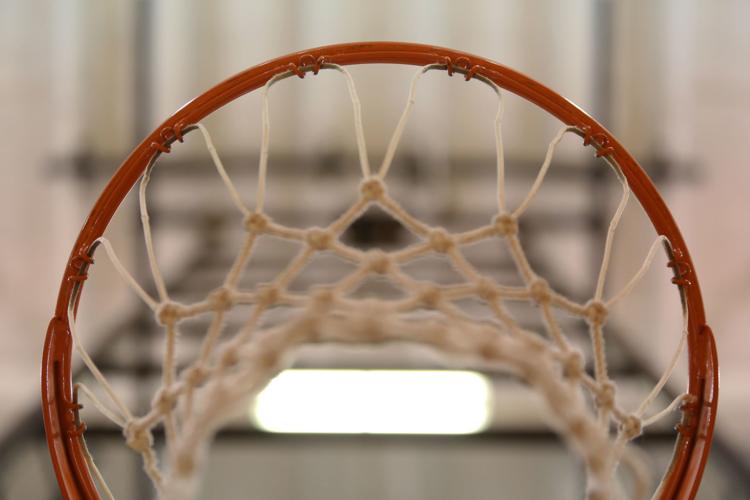 Friday Night Insight podcast: Breaking down The Times All-Area boys basketball team
Steve Hanlon and Jim Peters talk about the selections for this year's all-area boys basketball team and make a case for The Times' player of the year and coach of the year picks. (Music by Dave Priest)