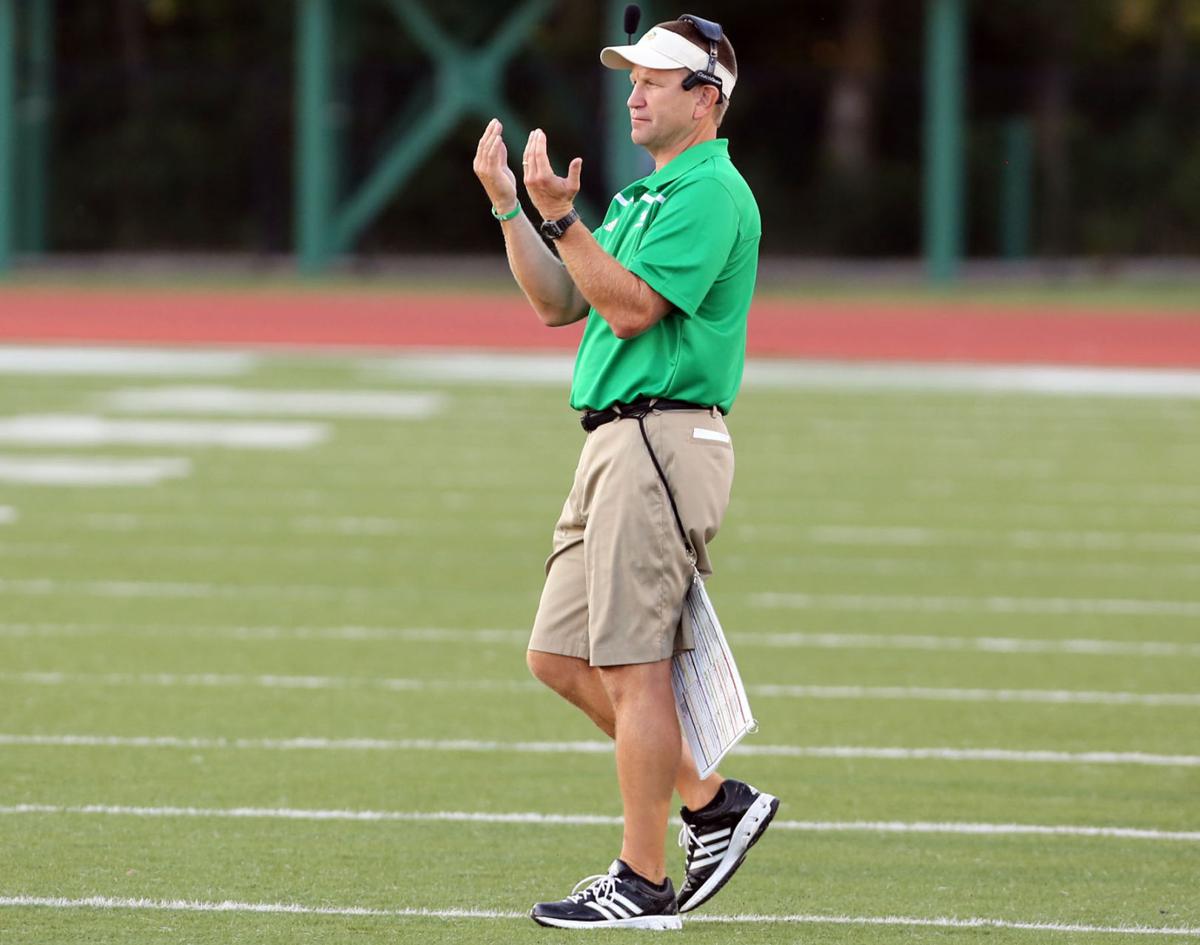 Sure, it's only one game. In the big picture of the season, it may or may not make a difference.
Just don't tell Dave Coyle that 1-0 isn't a big deal. The Valparaiso football coach was 0-5 in openers, largely because the Vikings have kicked off their season with perennial state powerhouse Penn for ages. The program hadn't been 1-0 since 2010, which was also the Region's last win over the Kingsmen.
Sometimes, it takes several weeks to get clarity on Week 1  results. What looked like a big win in August may not look as big in September. It can work the other way around, too.
For Valpo, what it means is the team should be a player in the sectional, when it stands a pretty good chance of having to face Penn. Not only do the Vikings know they can compete with the Kingsmen, they know they can beat them. It's no guarantee of future success, but it sure doesn't hurt the psyche.
Then there's the other end of the spectrum, Bowman Academy. The Eagles don't even have a postseason to look forward to, Indiana High School Athletic Association penalties against the school excluding them from the tournament. The regular season is all they have. It doesn't really matter that Indianapolis Washington only had about a dozen players at the end of last season. All that matters right now is that Bowman is 1-0, scoring more points (54) in one game than it did all of a winless 2016 (40).
A football season arguably more than any other sport can exact a mental and physical toll, a cumulative effect when things aren't going well. A win can go a long way in diminishing that burden and helping players see their way through the struggles.
All over the state, teams woke up Saturday with an outlook that was at least a little different than the night before. Preseason expectations may have been reinforced, or in some cases, the performance — good or bad — was totally off the grid. Most of the time, the majority fall somewhere in the middle. It just took an opponent to validate a notion over the period of four quarters.
A 1-0 record doesn't make a team good any more than an 0-1 mark makes them bad. Carmel and Indianapolis Cathedral both lost to Louisville parochial school juggernauts and are expected to compete for state titles in November. It's the beauty of an open tournament format in which teams don't have to try to stockpile Ws.
Week 1 can be a launching point, a detour or simply a step in the process. It's all a matter of where you go from here. Lake Central coach Tony Bartolomeo said during the preseason that the Indians have no record goals. Each week is a new set of seven days, regardless of what happened on Friday.
No matter the take, coaches will tell you they typically see the most progress in their teams in the second week of the season. Now that they have better reference point, it's back to work. Perspectives can change quickly.
For Coyle, the celebrating was done before the newspaper hit his driveway. He was already thinking about Week 2 opponent Mishawaka and the 47 points it scored on Portage. How do I know? Coyle answered a congratulatory text at 2:30 Saturday morning.
"Looking at Mishawaka already?" I wrote.
His answer: "How did you know?"