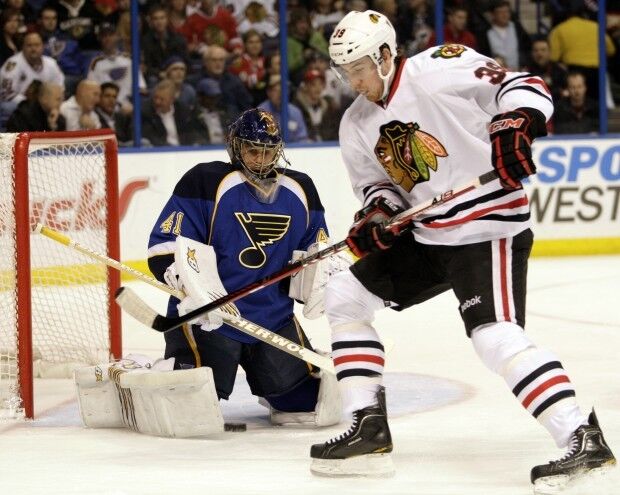 The time you won your town the race, we chaired you through the market-place; Man and boy stood cheering by, and home we brought you shoulder-high.
Today, the road all runners come, shoulder-high we bring you home, and set you at your threshold down, townsman of a stiller town.
Smart lad, to slip betimes away from fields where glory does not stay.
(Opening of "To An Athlete Dying Young," A.E. Housman 1859-1936)
Here we go again. The last time I quoted this famous poem was in December of 2018.
If Housman is to be believed, a young champion is better off dying before his skills slowly erode with age.
In this year, another one with too many athletes dying young, I doubt the families of those who have passed would take much comfort from Housman's words nor would they agree with his sentiment.
Three years ago, my story focused on three athletes, two who perished from recognized-too-late heat stroke and one who died of unrecognized cardiac arrest.
With October being "National Sudden Cardiac Arrest Awareness Month," the time seemed appropriate to focus on the latter cause and recall the death of University of Texas linebacker Jake Ehlinger. If the last name sounds familiar, it should. Jake's brother, Sam, was once the starting quarterback for the Texas Longhorns and now serves as a backup with the Indianapolis Colts.
Jake died on May 6 at the age of 20 after he was found unresponsive. At the time, a cardiac event was suspected because Jake and Sam's father, Ross, had died in 2013 during a triathlon in San Francisco at the age of 46. A close relative (parent, grandparent, aunt, uncle, or sibling) dying as Ross did is considered a primary risk factor for sudden cardiac arrest. Athletes with that type of family medical history should have an annual cardiac screening.
However on Thursday, Jake's family released a statement which read in part, "Today we are sad to share that we have learned that Jake was a victim of an accidental overdose of what was believed to be Xanax laced with toxic drugs including deadly fentanyl. The spread of counterfeit pills is an ongoing and significant issue throughout our country, particularly in schools, colleges, and universities.
"As our family continues to process Jake's death, we felt it was important to share these details with the hope that Jake will not have died in vain. We pray that sharing Jake's story will help shed light on this problem and prevent other families from also tragically losing a loved one."
There was no indication in the statement if Jake was known to have had a prior issue with pain-killing medications.
On Sunday of last week, though, the family of former Blackhawks winger Jimmy Hayes, in issuing a similar post-autopsy statement to the Ehlingers', also revealed a previous problem with painkillers.
Hayes, 31, had had a seven-year career in the NHL, moving among the Blackhawks, Florida Panthers, his hometown Boston Bruins, and the New Jersey Devils through the 2017-18 season. His younger brother, Kevin Hayes, Jr., still plays for the Philadelphia Flyers.
On Aug. 21, Jimmy had celebrated with family his son's second birthday. Two days later, like Jake Ehlinger, he was found unresponsive. On Oct. 15, his widow finally received the toxicology report that revealed he had cocaine and fentanyl in his system at the time of his death.
His father, Kevin Hayes, Sr., told the Boston Globe that in early 2019 his son had said to him, "Dad, I'm hooked on these pills. I got injured and I started taking them and never got off."
Jimmy then apparently went for in-patient treatment and Kevin, Sr., thought his son had recovered. "But this (expletive) is so powerful," Kevin Sr. said to the Globe.
For that reason, physicians have changed the way they practice. "It's definitely a pandemic," said orthopedic surgeon Dr. Michael Knesek of Community Care Network and North Point Orthopaedics in reference to the nation's ongoing problem with opioid overdoses. "My rule of thumb is not to prescribe (opioid) painkillers for musculo-skeletal pain."
He will prescribe them sparingly for more severe fractures and post-operatively. "There are systems in place now," he said, "to prevent abuse." After surgery, for instance, Knesek reports the State of Indiana allows only a one-week supply of opioid pain medication to be prescribed at a time.
If pain is manageable with acetaminophen, non-steroidal anti-inflammatory drugs such as ibuprofen, and/or ice, then that is the safest course. The risks from opioids are just too great and, as is the case with heart disorders, susceptibility to addiction has a genetic component. Kevin, Sr., admitted to the Globe that he had been addicted as a younger man.
A patient with that family history should share such information with his physician before a pain-relief plan is completed. Working together, patient and physician should be able to reverse this scourge of sudden death — that has nothing to do with the heart — one case at a time.
John Doherty is a licensed athletic trainer and physical therapist. This column reflects solely his opinion. Reach him at jdoherty@comhs.org. Follow him on Twitter @JDohertyATCPT.