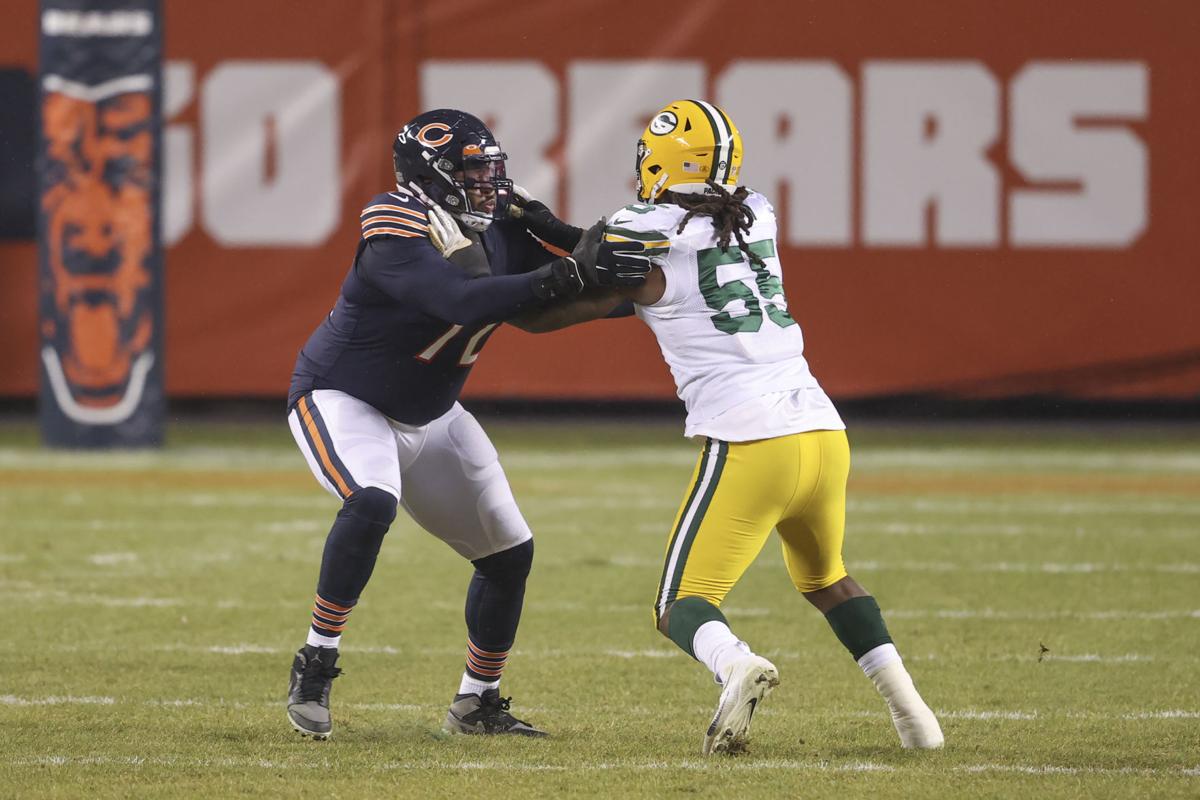 In 2014, Ryan Pace apparently was one of the hottest young executives in the NFL.
At age 37, he was already in his second year as New Orleans' director of player personnel. That was quite the climb up the organizational ladder for a guy who joined the Saints in 2001 as a coaching intern, two years after graduating from Eastern Illinois but generating no interest as a free agent defensive end.
Now, seven years later, not so much. Is it any surprise?
During those 14 years with the Saints, he had never been a position coach nor had he even been an assistant general manager, spending all but three seasons with the team in the scouting department.
Since arriving in Chicago, other than the 12-4, 2018 season, Pace has accomplished little to inspire confidence and much to question his judgement: hiring John Fox as his first head coach, drafting Mitch Trubisky instead of Patrick Mahomes in 2017, trading for Nick Foles in 2020, and signing Andy Dalton in March — while promising him the starting quarterback job — only to draft Justin Fields in the first round a month later.
Picking Fields out of Ohio State may have been Pace's most inspired choice to date. However, one round later, he reverted to form and made his most questionable decision since his arrival at Halas Hall. Oklahoma State right tackle Tevin Jenkins was known to have a bad back, dating to when he ended his 2020 season early because of the pain. Considered a potential first-round pick before the back troubles started, Jenkins was passed over by every team in the NFL once and some another time, before it was the Bears' second turn.
If that wasn't enough, Pace compounded the error by releasing veteran starting left tackle Charles Leno Jr., age 29, three days later. Consequently, an unproven rookie with a bad back, who had rarely played the position in college had suddenly been given — not earned — the responsibility of protecting the blindside of the new quarterbacks.
Jenkins was never able to participate in a single preseason practice and ended up having back surgery before the regular season started.
Faced with such a disaster, whom did Pace — the player personnel guru — choose to replace Jenkins?
Not Leno. He had long since signed with Washington and started his 94th consecutive game last week. Instead, Pace contacted former Philadelphia Eagle Jason Peters, age 39, who was fishing — not conditioning — when he received the call. Granted, he is a future Hall-of-Famer but he is 10 years senior to Leno and long past his prime.
Of course, Peters was nowhere near playing shape when he reported and still is not, as evidenced last Sunday night, even before he suffered a quadriceps injury that knocked him out of the game. Did anyone really think he would be physically capable of protecting Dalton against the Rams' pass rush? Or that he would stay healthy?
Too many questions and, all too often, Pace has had the wrong answer or no answer at all.
The Bears are not alone having trouble at left tackle. Supposedly near the top of the next level down, Notre Dame was planning to start the season with a freshman at the most important position on the offensive line. Blake Fisher may have been one of the highest rated offensive linemen in the nation at Avon (Ind.) High School in 2020 but college freshmen rarely, if ever, are entrusted with the blindside. In fact, the last time a Notre Dame freshman had started at any offensive line position was 15 years ago.
Fisher didn't last through the first half of the season opener against Florida State, suffering a knee injury. After the game, Irish head coach Brian Kelly was breathing a sigh of relief, as he reported the injury was minor and involved no ligament damage. Right on the ligament report, wrong on the seriousness of the trauma. Fisher required surgical repair of a torn meniscus.
Kelly then changed his tune and reported Fisher would be out eight weeks. Good luck with that timeline. According to Massachusetts General Hospital's meniscus repair protocol, a return to sport is allowed no sooner than three months post-operatively but six months or longer is preferable. The conservative timeline is necessary to prevent a re-tear, which still occurs after one out of five such procedures.
Sophomore Michael Carmody replaced Fisher in the second half against Florida State and played well, allowing only one sack. Yet he was unable to complete last weekend's home opener against Toledo, spraining an ankle. Small wonder the Irish surrendered six sacks to the Rockets.
Carmody did not dress against Purdue on Saturday and was replaced by sophomore Tosh Baker, who also filled in for him against Toledo.
When forced to ask your third-string left tackle to protect the health of your quarterback, satisfactory answers are rare.
John Doherty is a licensed athletic trainer and physical therapist. This column reflects solely his opinion. Reach him at jdoherty@comhs.org. Follow him on Twitter @JDohertyATCPT.