IOWA CITY, Iowa — The pressure, Purdue coach Jeff Brohm said, was all on No. 2 Iowa.
BLOOMINGTON, Ind. — Michigan State tight end Tyler Hunt delivered both times he touched the ball Saturday at Indiana.
A year ago, Indiana recaptured the Old Brass Spittoon by shutting out Michigan State 24-0 in East Lansing.
"We have a room of quarterbacks that have all played and they all have to be ready to play. Whatever we feel like we need to do to win, we're …
"We've been awful against them on offense. Two years ago, their quarterback came in here and you would have thought he was Joe Montana."
The trajectory bodes well for Notre Dame, which on Saturday faces its toughest test of the season: A visit from No. 7 Cincinnati, where Freema…
Notre Dame and Iowa State each had three players selected to The Associated Press preseason All-America team, led by Fighting Irish defensive …
"You're looking for someone who can do it right all the time," co-offensive coordinator and quarterbacks coach Brian Brohm said after Purdue's…
"The good news is we're 95% vaccinated," Kelly said. "Look, we're prepared because we went through it last year, to wear masks, social distanc…
The Irish have adopted many of the precautions they took following a three-week pause in late September and early October last season after a …
The Illini return 22 super seniors, the most in the nation, and have 40 seniors overall. Every super senior who had the opportunity to suit up…
With all of their success and new nationwide name, image and likeness (NIL) legislation in place, does Ohio State's "gold standard" now mean t…
Unlike SEC commissioner Greg Sankey, who suggested Monday at SEC football media days that games for teams in his conference could be forfeited…
If you think the idea of Calumet College playing Army or Navy in a football bowl game is something in the realm of fantasy sports, think again.
During the first seven seasons of the CFP, a conference has twice placed more than one team in the field of four.
"This proposal, at its heart, was created to provide more participation," CFP Executive Director Bill Hancock said.
"I had a dream of playing college football, but I was too short in high school," Niesner said. "I picked up playing after my senior year of hi…
"This morning we lost a great friend and football brother, Leroy Keyes," former Boilermakers and NFL quarterback Mark Herrmann wrote on Twitter.
Western Michigan's Rachel Bontrager, a Valparaiso graduate, was named the MAC Player of the Year. The senior had 387 kills, which was fourth o…
"I don't ever despise small beginnings," Robert Washington said. "I love being part of this program where we can come together and make history."

Midwest Express Clinic / Crown Point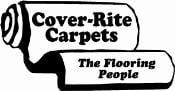 Cover-Rite Carpet & Design Center
CBS bracketologist Jerry Palm in his Schererville home.
"I ended up creating a job that didn't exist, just by combining all the things I was passionate about into one thing and lucking into the fact…
"It's been a dream of mine to play Division I football. I appreciate the recognition after all of the hard work. Now it's time to work even harder."
Frederick is fifth in the Valley in scoring (14.6 points per game) and leads the league in assists, dishing 4.7 per game.
Allen was named the Big Ten coach of the year and American Football Coaches Association national coach of the year in 2020 following the Hoosi…
Carr, who is one of 77 students in his graduating class, is heading to Northern Illinois, while Long has overcome two significant injuries to …
The Japanese government privately concluded the 2021 Tokyo Games will have to be canceled due to the coronavirus pandemic, Britain's The Times…