HAMMOND — A college football bowl game is coming to the Region this winter, and it's the first of its kind.
The city of Hobart and the South Shore Convention and Visitors Authority announced Tuesday that the Great Lakes Valley Conference and Great Midwest Athletic Conference will compete against one another in the first America's Crossroads Bowl in Hobart.
"Hobart carries a rich football tradition," GMAC commissioner Tom Daeger said in a press conference at the Indiana Welcome Center. "The community in this region has a strong passion for the great sport, and we are eager to be a part of that football tradition."
The NCAA Division II bowl game will take place Dec. 7 at Hobart High School's Brickyard Stadium. Kickoff is set for 1 p.m. and will feature the highest-ranked team in each conference's standings that did not qualify for participation in the NCAA Division II playoffs.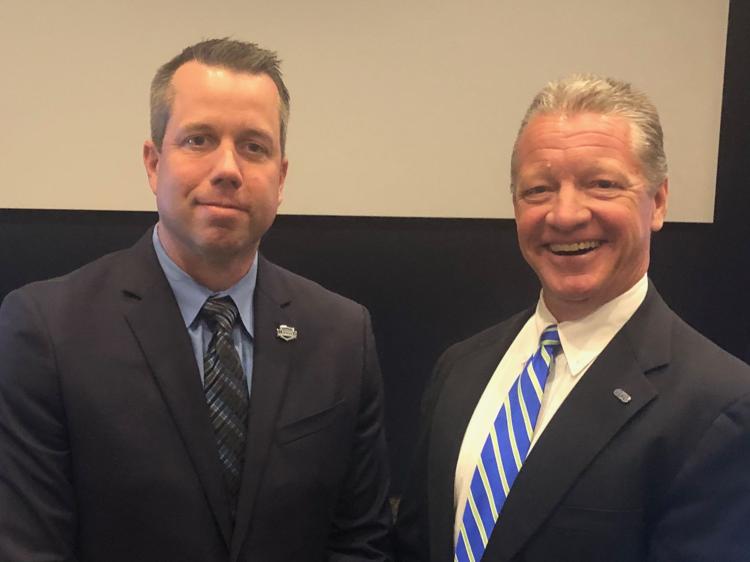 Daeger said he and GLVC commissioner Jim Naumovich were in talks to come together for a bowl game a couple years ago, and Naumovich added that their idea gained some traction when they ran into SSCVA sports development manager Rick Flutka at a volleyball tournament the commissioners were co-hosting in Chicago.
"His daughter had been a student manager at Purdue University for their football program, and he had traveled to bowl games," Naumovich said. "So when we mentioned what we wanted, Rick knew exactly what to do. And when we decided to award the bid to Hobart, we did so knowing that we were going to be working with a class gentleman, who knew football."
The America's Crossroads Bowl will be the fifth NCAA Division II bowl game, joining the Mineral Water Bowl, Heart of Texas Bowl, Live United Bowl and Corsicana Bowl. Flutka said he was formally approached by Daeger and Naumovich in October 2017 and that they were looking at various spots in the Midwest that could possibly host the event.
He and the commissioners would not disclose what cities they explored in the Region, but Flutka said they zeroed in on Hobart because of the Brickies' football history and the school's amenities. Hobart has won four IHSAA Class 4A state football championships and was the runner-up seven times. The Brickyard can seat 10,000-12,000 people depending on how many additional bleachers are brought in, according to School City of Hobart Superintendent Peggy Buffington, who was also in attendance at Tuesday's press conference.
Keep reading for FREE!
Enjoy more articles by signing up or logging in. No credit card required.
"One of the things we were looking for is to make sure that this was a bowl-type atmosphere, not just a high school field," Flutka said. "Hobart Brickyard allows us to have that because of the proximity to their locker rooms and their press box. It's in December, so we wanted synthetic turf. A lot of factors came into it."
In addition to the game, Flutka said each team will have one practice on the field the day before the game and participate in community-engagement events with the City of Hobart schools during their three-day stay in the Region.
Hobart Mayor Brian Snedecor said he hopes to provide a positive experience for both conferences so that the America's Crossroads Bowl can be an annual affair for the city.
"To be able to host this event is just an amazing experience that I believe not only is going to be beneficial to the city of Hobart but to Northwest Indiana and actually the Chicagoland," Snedecor said. "This is a huge event, and I am truly honored that Hobart can be the host."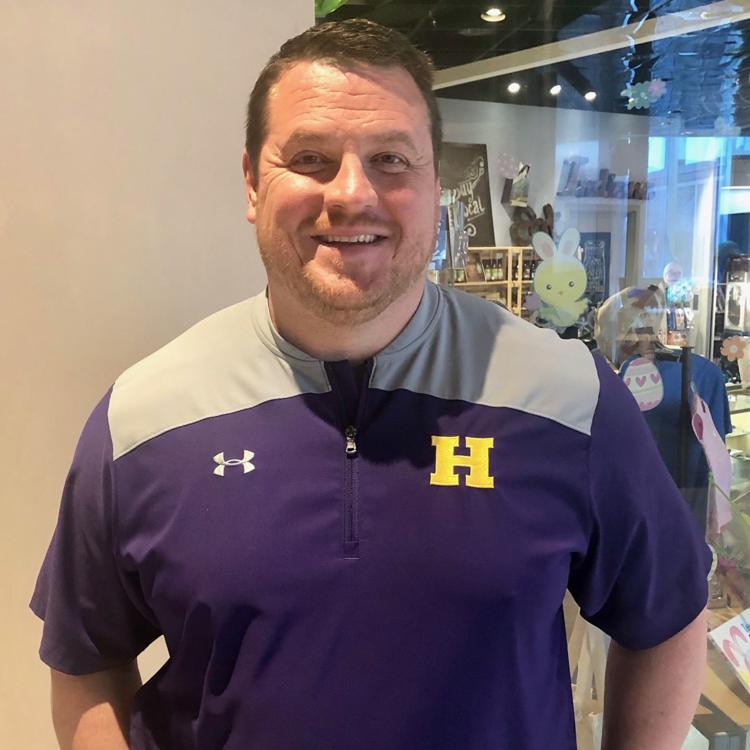 Brickies coach Craig Osika said he knows the game will be of great value to his team. Osika is a 1998 Hobart graduate and starred at Indiana before playing in one NFL game with the Cleveland Browns in 2003.
Osika is grateful that he had the opportunity to play football at the highest level but acknowledged that most athletes won't have the chance to do what he did. He believes the Division II game could give many players, including his, a more tangible view of their futures.
"When you look at Region football as a whole, yeah we do have some guys that end up playing Division I and going to some major schools," Osika said. "But the majority of our kids are going to play Division II, Division III, NAIA levels. And for them to be able to actually see that live and understand what they're getting themselves into prior to making a commitment to go play at those schools, I think, is going to be helpful for them."