Peyton Ramsey, who split time at quarterback for Indiana last season, is moving to Northwestern as a grad transfer.
The 6-foot-4, 270-pound tight end from South Alabama provides experience and depth behind incumbent starter Peyton Hendershot.
Merrillville senior Peter Rodriguez Jr., who split time as the Pirates' quarterback last season, will try to walk on at Indiana.
Cooper Jones is headed to Bloomington.
Lake Central's B (White) team won its first ISHSHA title by beating Hamilton Southeastern's B team. Plus, Big Ten all-conference winners, a Ho…
JACKSONVILLE, Fla. — Tennessee scored two touchdowns in a late 30-second span, using an onside kick to help erase a double-digit deficit and h…
JACKSONVILLE, Fla. — It's been more than 50 years since Indiana won nine games in a season. The perennial Big Ten doormat, known more for its …
BLOOMINGTON — Indiana senior linebacker Reakwon Jones grew up watching SEC and ACC football, mainly Florida, Florida State and Alabama.
WEST LAFAYETTE — Freshman cornerback Tiawan Mullen was on the sideline, watching a first and goal for his offense to potentially win the game …
Reakwon Jones got a crash course in the Indiana-Purdue rivalry two years ago.
BLOOMINGTON — Shea Patterson threw five touchdown passes and Nico Collins scored a career-high three times to lead No. 12 Michigan to a 39-14 …
Quarterback Peyton Ramsey started this season as the backup.
The Indiana Hoosiers let one chance to beat a ranked team slip away last weekend.
STATE COLLEGE, Pa. — Penn State's best offense on Saturday wasn't explosive or flashy. It was grinding and relentless and it helped keep the N…
BLOOMINGTON — When Tom Allen took the head coaching job at Indiana, he wrote three numbers on the board: 50, 26 and 10.
The questions at Indiana are no longer about bowl eligibility. Instead, everyone wants to know how high they can go.
LINCOLN, Neb. — Indiana players started celebrating before the clock struck zeroes, and as they headed to the locker room they continued to wh…
At Indiana, the countdown is in full swing.
COLLEGE PARK, Md. — After losing his job to a freshman, Peyton Ramsey never abandoned the work ethic that enabled him to start 12 games at qua…
Ohio State, Wisconsin and Penn State give the Big Ten three top-10 teams at the halfway point of the season, and all of them have their sights…

Midwest Express Clinic / Crown Point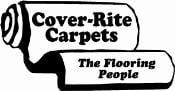 Cover-Rite Carpet & Design Center
Tom Allen came to Indiana to build a rock solid defense.
Rutgers' first play of the game resulted in Indiana defensive lineman Demarcus Elliott sacking quarterback Johnny Langan, forcing a fumble and…
EAST LANSING, Mich.  — Tom Allen was 0-11 against AP Top 25 teams since taking the coaching job at Indiana in 2016.
Kenny Willekes expects his Michigan State defense to be ready, no matter who is playing quarterback for Indiana.
Coy Cronk anchored Indiana's offensive line for 3½ seasons.
BLOOMINGTON — After a 51-10 drubbing at the hands of Ohio State, this week was all about how Indiana would respond.
PISCATAWAY, N.J. — The Big Ten Conference knows the value of having good punters, and it is willing to go a long way to get them.